Perfect Strangers: The hit song written over a video call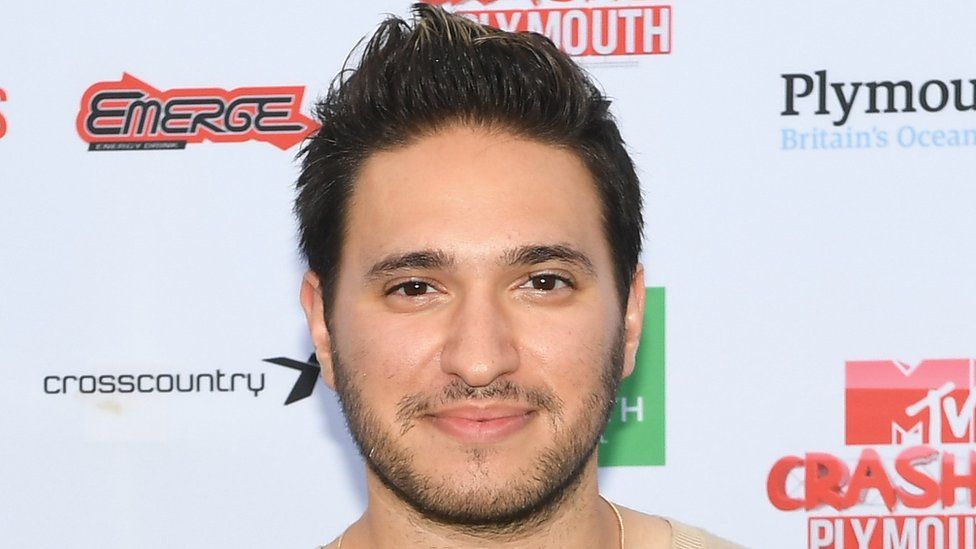 The duo behind the UK hit Perfect Strangers say their collaboration was written and produced over Facetime.
DJ Jonas Blue and vocalist JP Cooper have been at number two in the UK's official chart for the past few weeks.
"I started the instrumental a while back and JP got hold of it and wrote the verse and hook," says Jonas.
"Then when I came back off the road, we got on Facetime, tweaked it, rewrote a few bits and got it sounding like it does today."
Its current chart position means Jonas Blue has hit number two with his first two songs - the first being his tropical house cover of Tracy Chapman's Fast Car.
His success hasn't been instant as it seems though and the 26-year-old is just about to sign his first record deal as an artist.
The DJ from Essex - whose real name is Guy Robin - says he's been grafting since he was 11.
"I've been doing this day in day out all my life. I've had a lot of knockbacks. You have to keep doing it because you love it and someone eventually said 'yes'."
"I've never had that boring office job. All my jobs were music related. I worked in a record shop and then I was DJ-ing in a bar in London."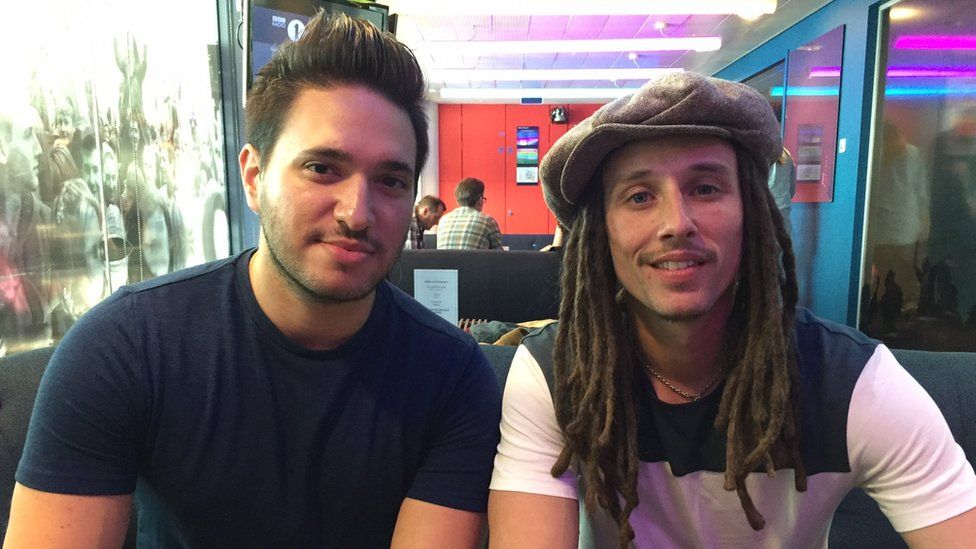 As for singer JP Cooper, he's hoping that Perfect Strangers is the best warm up to his own solo career.
He's been performing and releasing songs and EPs for years but is looking forward to the release of his own album.
"For a lot of people this will be the first they've heard of me so I'd like them to dig a little deeper. I started making my album a year ago so it's taken quite a while but we're getting very close."
He's also not daunted by the fact there are so many "featured" artists on songs in the chart at the moment.
"I think so much of pop music at the minute is collaboration," he says.
"Everyone's sharing all different kinds of music so there's a beauty of someone coming from the world that I come from, jumping on a track like this which is completely different."
Find us on Instagram at BBCNewsbeat and follow us on Snapchat, search for bbc_newsbeat