Manchester taxi firm will drive you around the city to catch Pokemon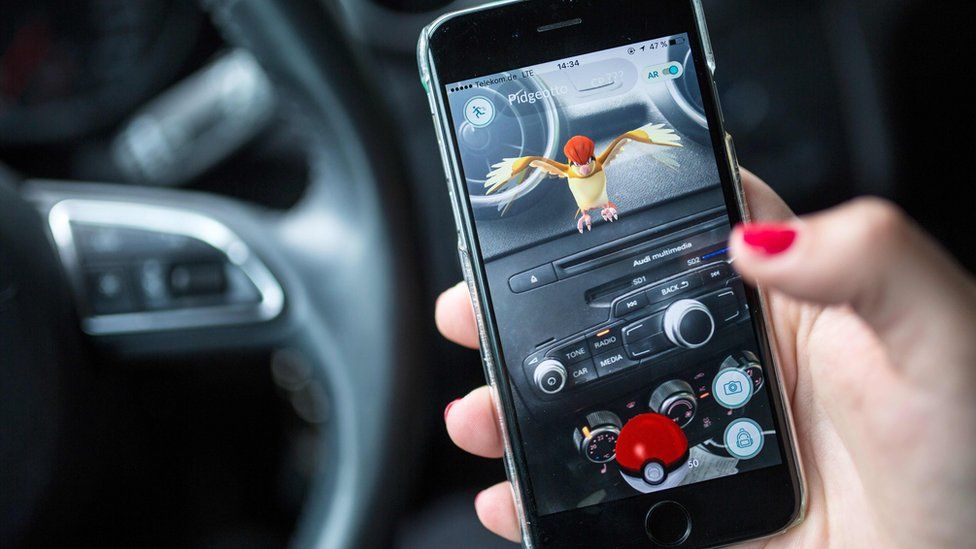 A Manchester-based taxi company is making the most of the Pokemon Go craze by offering to drive Pokemon hunters around the city.
For a £20 flat fee, Street Cars will take you to known Pokemon spawning sites around the city.
They have a fleet of 600 cars and 12 are currently dedicated to giving Pokemon rides.
The service has only been on offer for three days, but Street Cars say they've already been swamped with enquiries.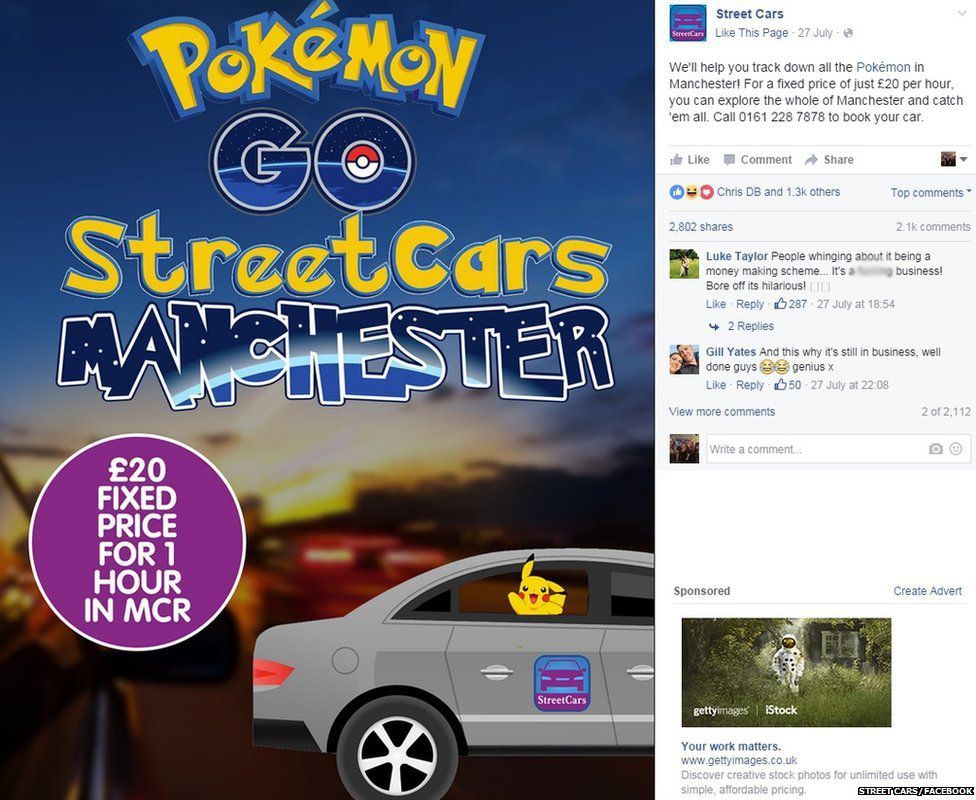 Company director Naveed Arshad told Newsbeat it started as a marketing stunt.
"Quite a few of our staff play Pokemon," he says.
"We had the idea that we could use it as a marketing gimmick and it's just exploded."
At first, the company was only taking routes within the city centre, but they've started venturing outside Manchester due to popular demand.
They say people are investing hefty taxi fares into expanding their Pokedexes.
"We're giving quotes now because people are coming from out of town," says Arshad.
"Someone came from Altrincham, so we charged him a fare to and from there, and then the £20 to go around the city centre.
"There are rare Pokemon in the parks like Heaton Park so people want to go there too."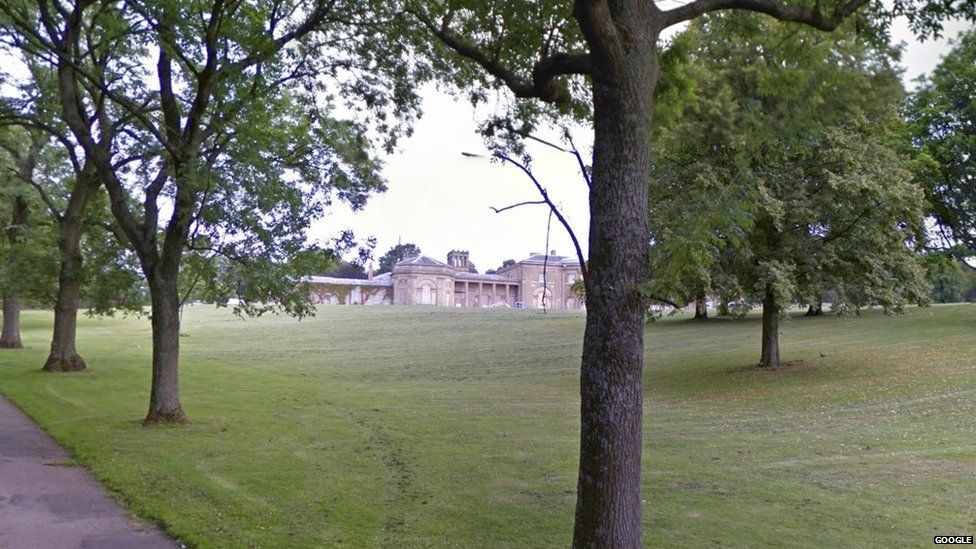 The Poke-cabs have been so busy that Arshad says eight of the fleet of 12 dedicated drivers are busy at any one time.
He has, sensibly, put the drivers who love Pokemon Go on duty more regularly.
"I've only just started, I'm on level four," he says.
"We've got specific Pokemon drivers. They're on level 18 or 20, they know everything.
"[We also use] live Pokemon maps on Google that tell you where the Pokemon are."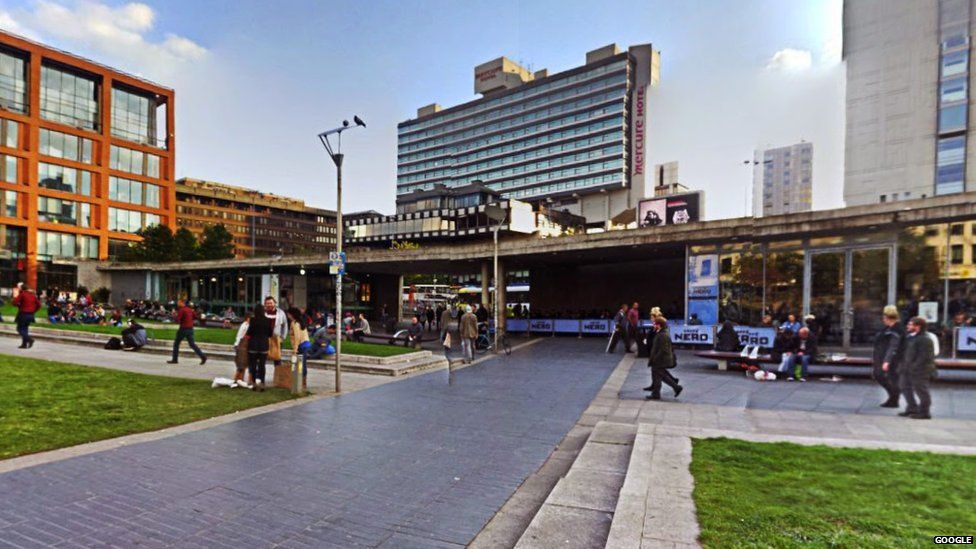 Most of the customers, says Arshad, have been adults, apart from a mum who booked a car to Poke-hunt with her son.
It's been so popular that Street Cars is even considering re-painting one of its cars as Pikachu.
It's doing wonders for their business, too.
"Wowcher have been in touch, and we've had a couple more companies contact us to do a collaboration," Arshad explains.
"We'll keep doing it as long as the drivers are happy.
"But you don't know how long this buzz is going to last."
Find us on Instagram at BBCNewsbeat and follow us on Snapchat, search for bbc_newsbeat