Nice terror attack: Just a week ago it was all so different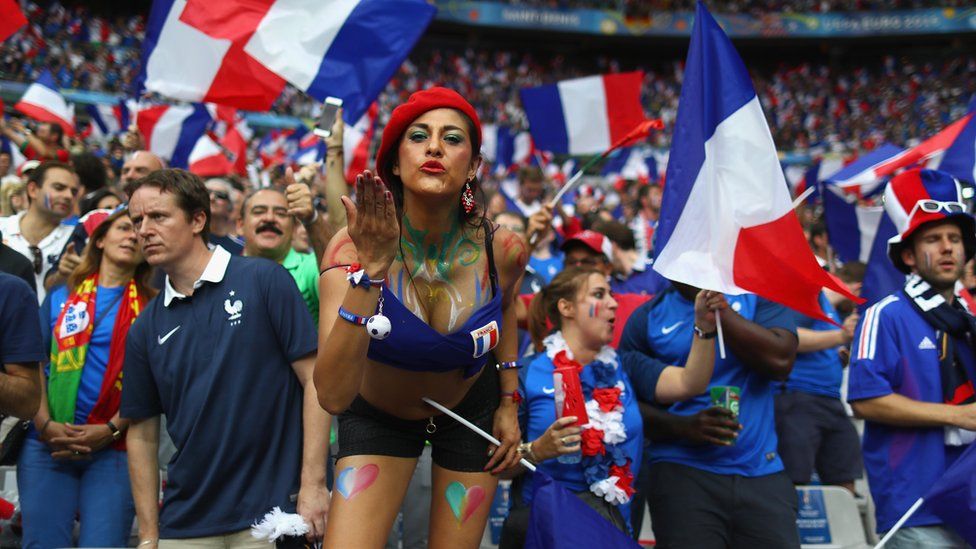 Just a week ago the French football team had beaten Germany to reach the Euro 2016 final on home soil.
People were dancing on top of buses and singing the unofficial tournament song "I don't want to go home".
Despite fears that matches around France might be targeted, the tournament had been declared a security success.
Today, tragedy again - and just eight months after the Paris attacks.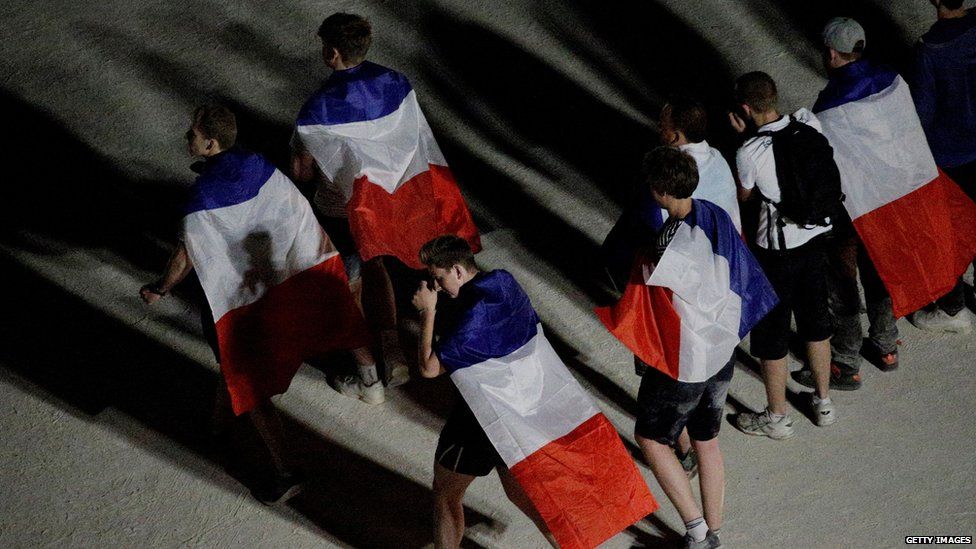 You might have heard Newsbeat's report seven days ago, featuring football fan Lucas.
"In France it's not been such a happy few months recently with the terrorist attacks," he said.
"But for one night or for one week, to be together, it's like a blessing."
More than 90,000 police, soldiers and private guards worked at the tournament. But they were used to control football-related violence, not terror.
For months, France had been in an official state of emergency in the aftermath of the November shootings. That measure was about to be lifted.
But Lucas's relief and ease, like so many others, has now been crushed by a new style of attack.
The Promenade des Anglais is a seafront road about three metres above the beach, with a large walking and cycling area.
Eyewitnesses say the truck deliberately ran over people on the promenade with some jumping over the edge onto the beach.
They had been watching fireworks to mark Bastille Day, a French national holiday.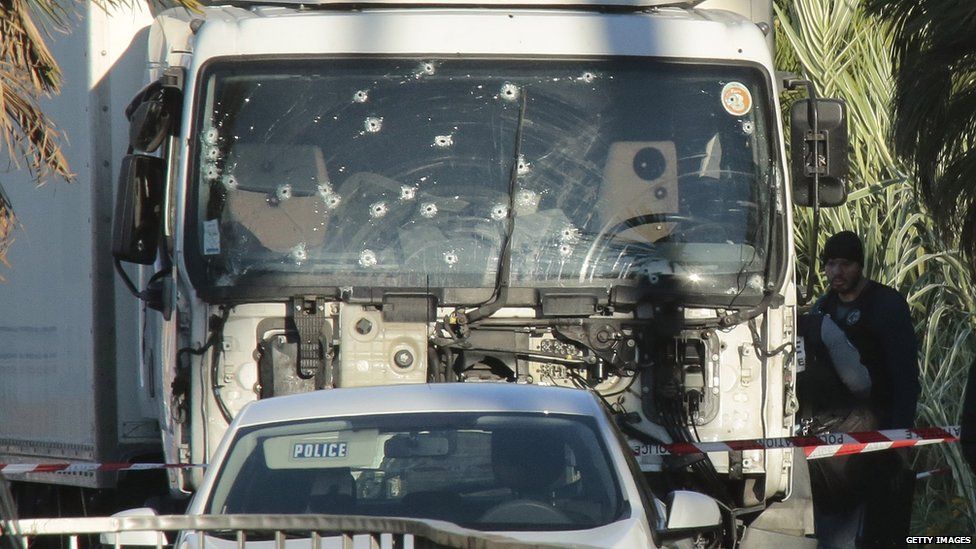 Find us on Instagram at BBCNewsbeat and follow us on Snapchat, search for bbc_newsbeat