Theresa May kicking, pushing and generally bossing her reshuffle... in memes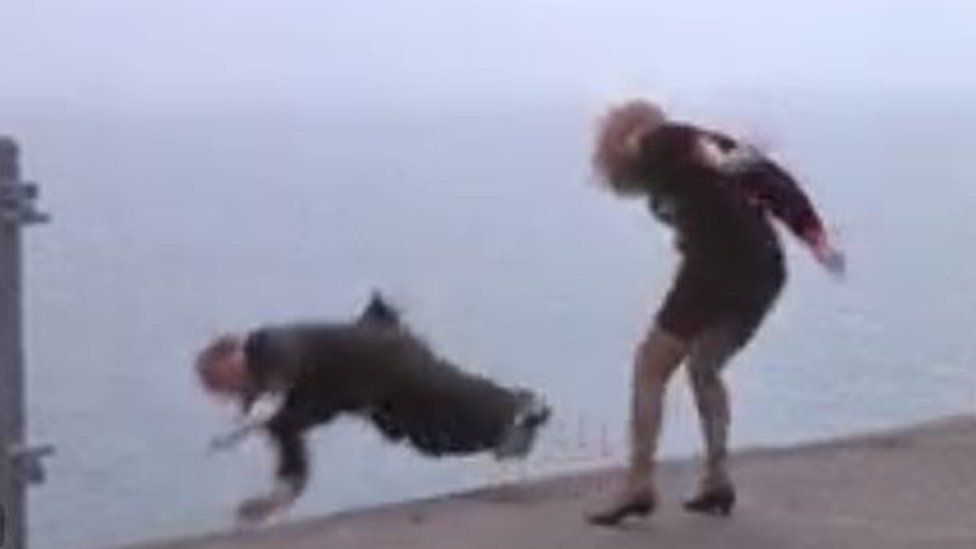 New Prime Minister Theresa May has announced who will do what in her new government.
George Osborne, Michael Gove and Nicky Morgan are all out. Boris Johnson, Philip Hammond and David Davis are in.
"Blood on the carpet" and a "real clear-out of the David Cameron operation" is how some political analysts are describing her reshuffle.
But why say words when you can post a GIF?
Here's how the reshuffle is panning out in the land of online banter.
Chris Walker summed up the start of the day with this...
Iain Weir went for the same visual metaphor.
Michael Gove led the Vote Leave campaign with Boris Johnson, but then "stabbed him in the back" (said he wasn't up to the job) when it came to the race to become PM.
After all that, Theresa May's sacked him as justice secretary.
Sam posted this clip of a large plane nose-diving to the ground with the caption "Michael Gove's career in one week".
"Angry Salmond" has rolled out a classic Prince lyric to mark the occasion...
Boris Johnson is now in charge of Britain's relationship with the rest of the world - he's started work as foreign secretary.
A massive rumour went round that Jeremy Hunt - who's been battling with junior doctors this year over their contract - had been ditched.
Mal got excited.
Ellie Wood reckoned the health secretary had switched his phone off.
But Hunt hasn't been hunted. So he tweeted this.
@Sham_WRch still reckons Theresa's "did good".
Little Miss Katy is also a fan of May's sacking skills.
Jennifer Hassan also commended May's Potter-esque efficiency. Almost magical compared to the chaos of previous reshuffles?
Francis Awartefe reckoned the day was a bit like Game of Thrones. The "moon door" is a huge hole with rocks hundreds of metres below.
Some people just cracked furniture jokes.
And Leicester Tigers took the opportunity to show off their trophies.
Find us on Instagram at BBCNewsbeat and follow us on Snapchat, search for bbc_newsbeat