Taylor Swift isn't the first singer to use a pseudonym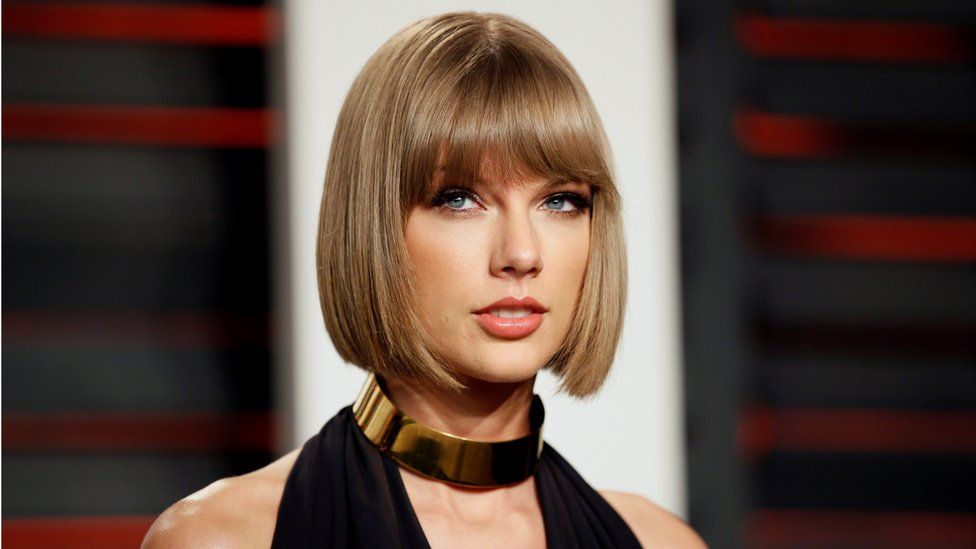 We all know now that Nils Sjoberg is actually Taylor Swift.
It's after her people confirmed she'd used the pseudonym to write This Is What You Came For by Calvin Harris.
Not happy about the way it was revealed, Swifty's ex-boyfriend went on Twitter to have a rant, writing: "Hurtful that her and her team would go out of their way to try and make ME look bad."
She's not the first artist to write under a different name though.
Harry Styles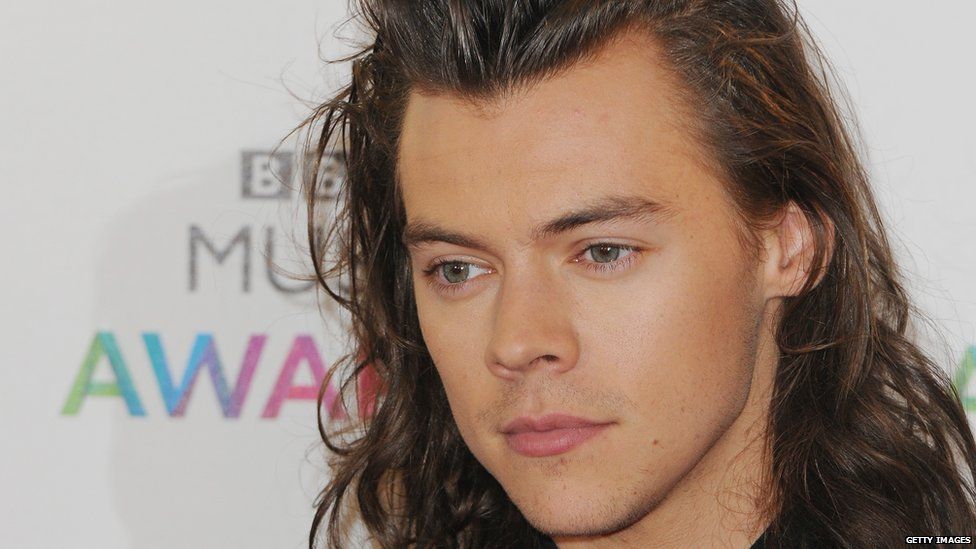 We all know and love One Direction's Harry Styles, but has he been moonlighting as somebody else?
Here's what we know.
Back in 2013 Harry told Radio 1's Scott Mills he'd once checked into a hotel as Mick Green.
Alex and Sierra say their song, I Love You, is co-written by a guy called Mick Greenberg.
MTV delved a little deeper and when looking on the ASCAP website - where they list legal songwriting credits - if you search for Mick Greenberg and click on any of his songwriting credits, including I Love You, you're automatically directed to the name Harry Styles.
He also may have worked on songs for Ariana Grande and Gavin DeGraw.
Warning: Third party content may contain ads
Paul McCartney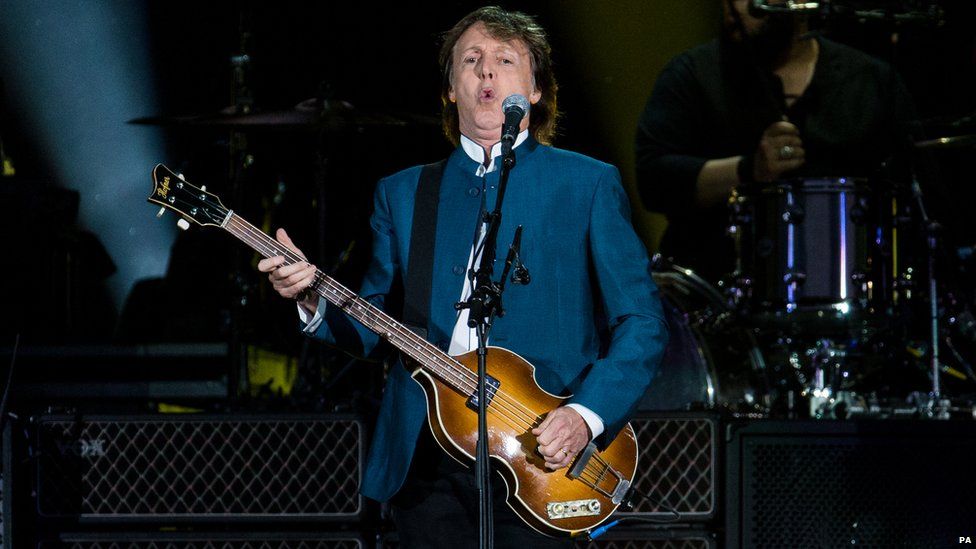 Paul McCartney was one fourth of the Beatles and has had a huge solo career but he's also released music under not one, but three other names. The Fireman, Bernard Webb and Percy "Thrills" Thrillington.
He'd already released three songs for Peter and Gordon under the Lennon-McCartney name which hadn't done well and apparently decided to try a pseudonym for Woman.
He chose to be Bernard Webb.
Warning: Third party content may contain ads
Prince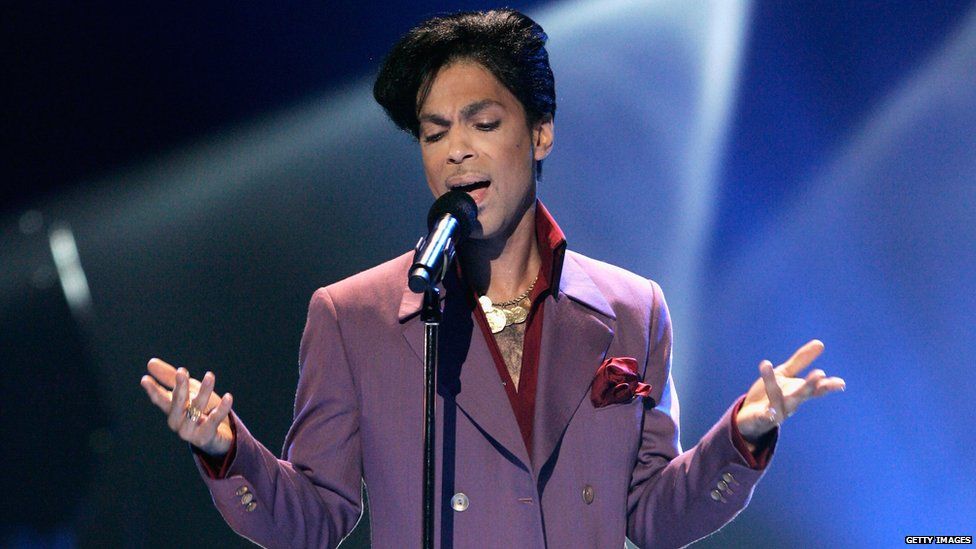 If you thought Paul McCartney liked writing songs as someone else, he's got nothing on Prince.
In the 1980s he wrote lots of tunes for other artists as Jamie Starr, The Starr Company, Joey Coco and as Christopher he wrote Manic Monday for The Bangles.
Warning: Third party content may contain ads
Mick Jagger/Keith Richards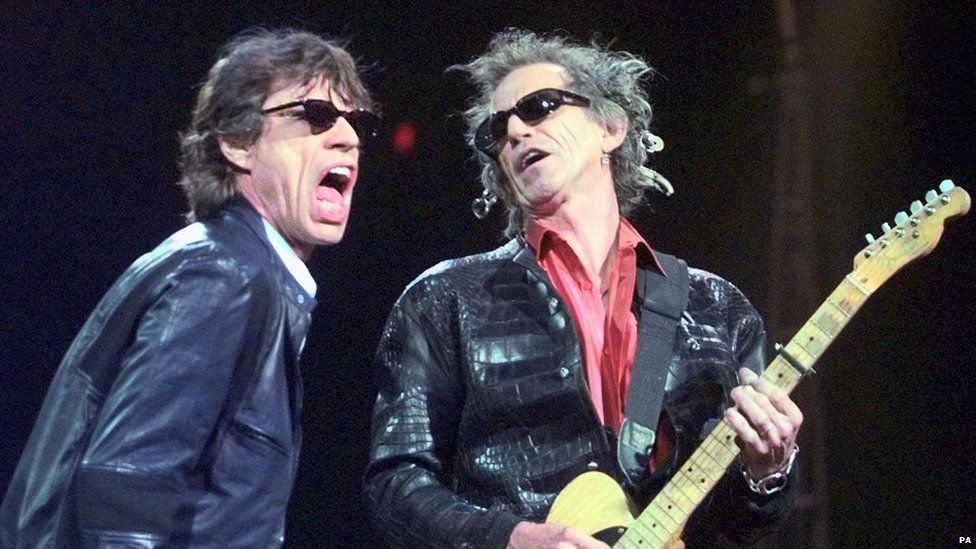 Though they've written plenty of hits under their own names, the Rolling Stones singer and guitarist have also written and produced a number of tracks under their nickname "the Glimmer Twins", including 1982's Still Life live album.
The name reportedly came about after they were on a cruise in the 1960s and an older couple kept asking them who they were and saying, "just give us a glimmer". They liked it and took it on.
Warning: Third party content may contain ads
Elton John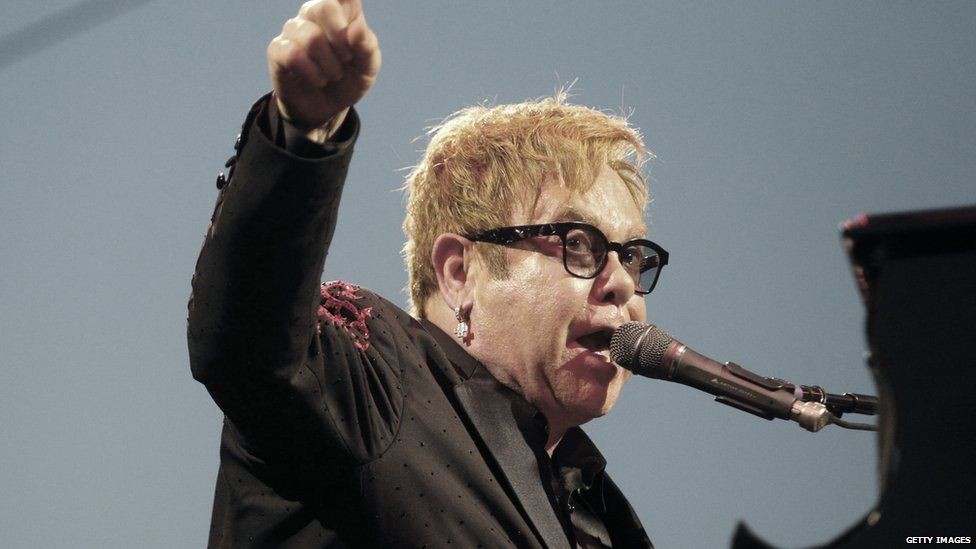 In 1976 Elton John penned the hit Don't Go Breaking My Heart with writing partner Bernie Taupin under the pseudonyms of Ann Orson and Carte Blanche.
Elton dueted with Kiki Dee on the track.
Warning: Third party content may contain ads
Find us on Instagram at BBCNewsbeat and follow us on Snapchat, search for bbc_newsbeat