GTA 5 Pride modification aims 'to honour' Orlando attack victims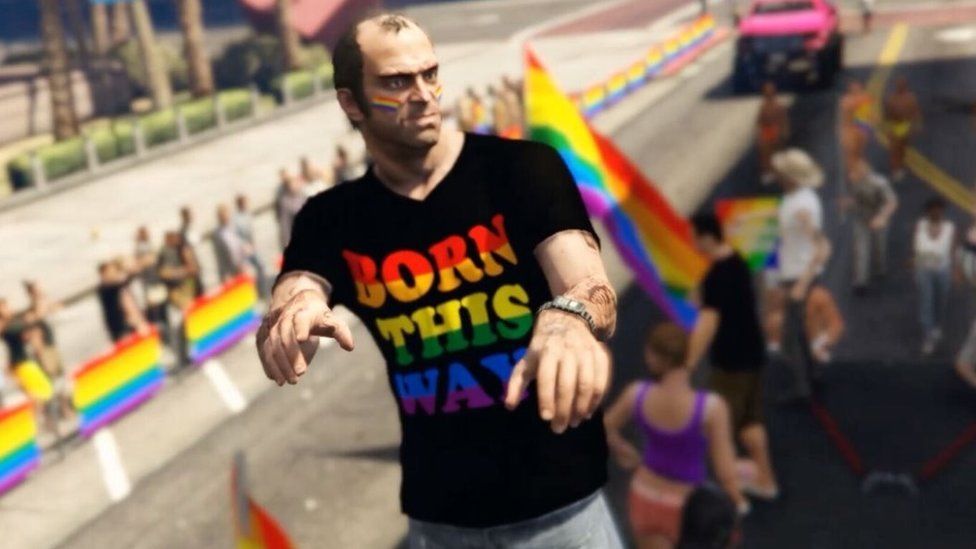 Grand Theft Auto 5 is hosting a virtual pride march in honour of the victims of the recent Orlando shootings.
The attack at the Pulse nightclub in Florida saw 49 people killed by gunman Omar Mateen.
Fans of GTA have made a free modification which features a parade taking place in the game's fictional city of Los Santos.
The add-on's been released ahead of Stockholm Pride in Sweden.
The organiser of that event, Christian Valtersson, said: "The message of love and equality is always needed".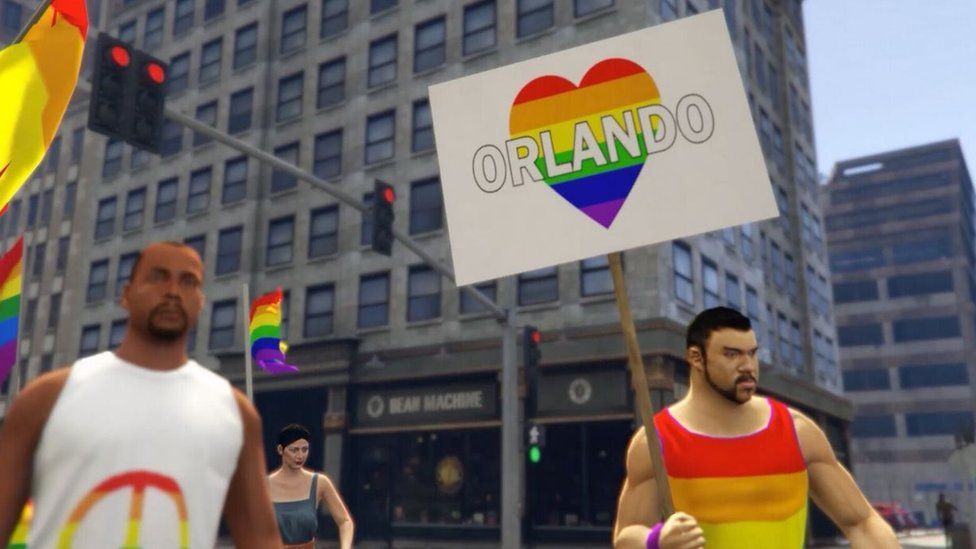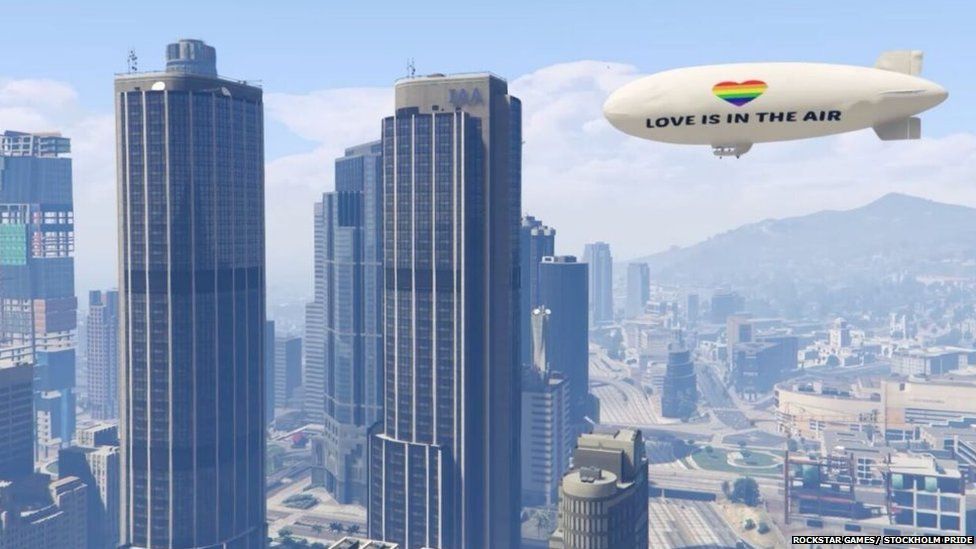 Gunman Omar Mateen opened fire on people at the gay club on June 12 before killing himself.
It was the deadliest mass shooting in recent US history and also left 53 people injured.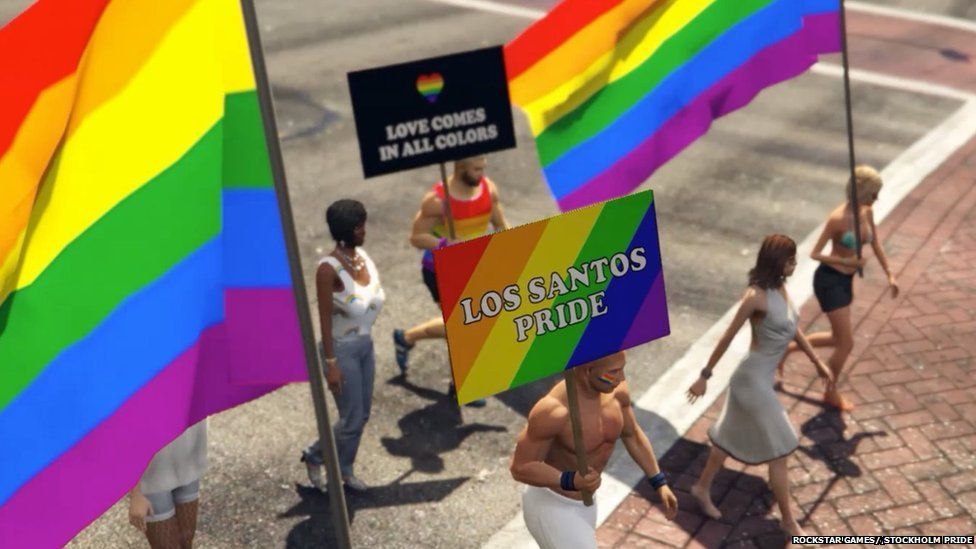 Some gamers have raised concerns that - because of the violent nature of the game - the virtual parade and the thinking behind it could be tarnished.
However, Mr Valtersson explained developers have designed the modification so that people taking part in the virtual parade cannot be killed.
"We've made the parade indestructible," he explained. "Not to moralise, but rather to show that love will always triumph over hate.
"It has been wonderful to co-operate with such creative and talented people who made this idea into reality."
The trailer for Los Santos Pride, which is available on the PC version of the game, has been voiced by Radio 1 DJ Pete Tong, with music from Alesso.
Warning: Third party content may contain adds
Find us on Instagram at BBCNewsbeat and follow us on Snapchat, search for bbc_newsbeat