T in the Park boss: The deaths of two teenagers has hit us hard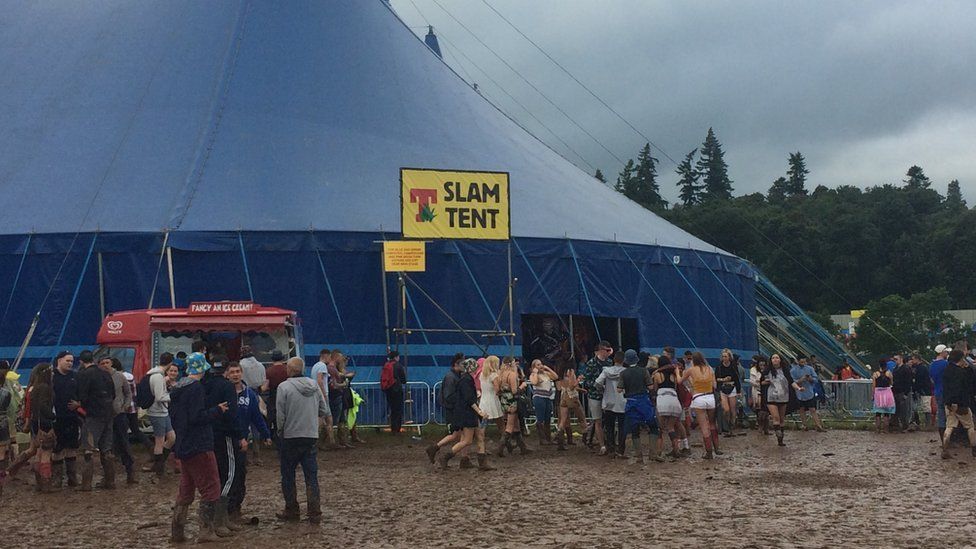 T in the Park's festival director has said the deaths of two teenagers at this year's event has hit his team "hard".
Speaking to Newsbeat, Geoff Ellis said: "Our thoughts and sympathies go out to the families and the friends of the two who died."
The 17-year-olds who died have been named locally as Megan Bell from Seaham, County Durham and Peter MacCallum from Lochgilphead, Argyll.
Police say the deaths are unexplained.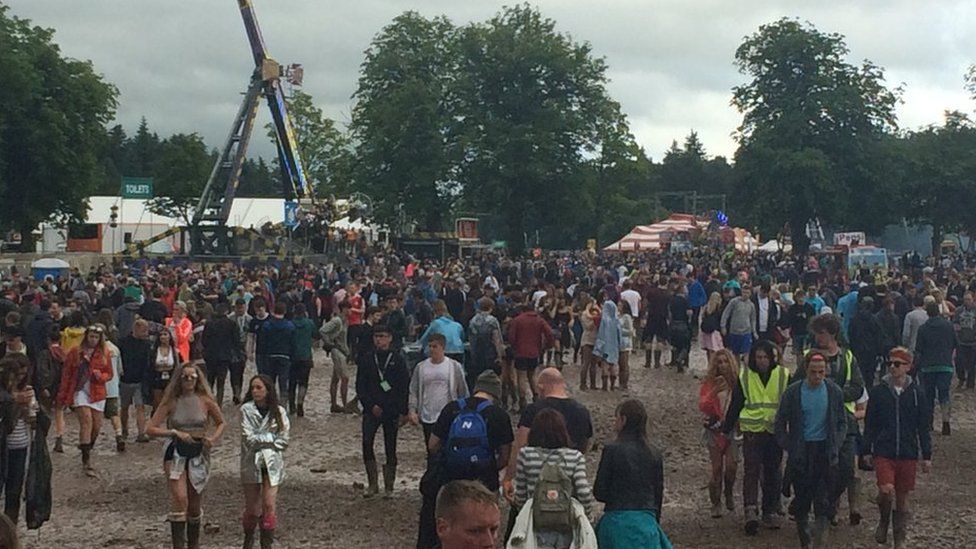 "To say the deaths haven't hit us hard would be a massive understatement," said Geoff.
"We like to think of T in the Park being one big family so there have been two deaths in our extended family.
"For it to happen at the start of the festival, it's meant everyone has had that sadness to begin with. But we have to keep the festival going."
The cause of the deaths at the event at Strathallan Castle in Perthshire hasn't been confirmed.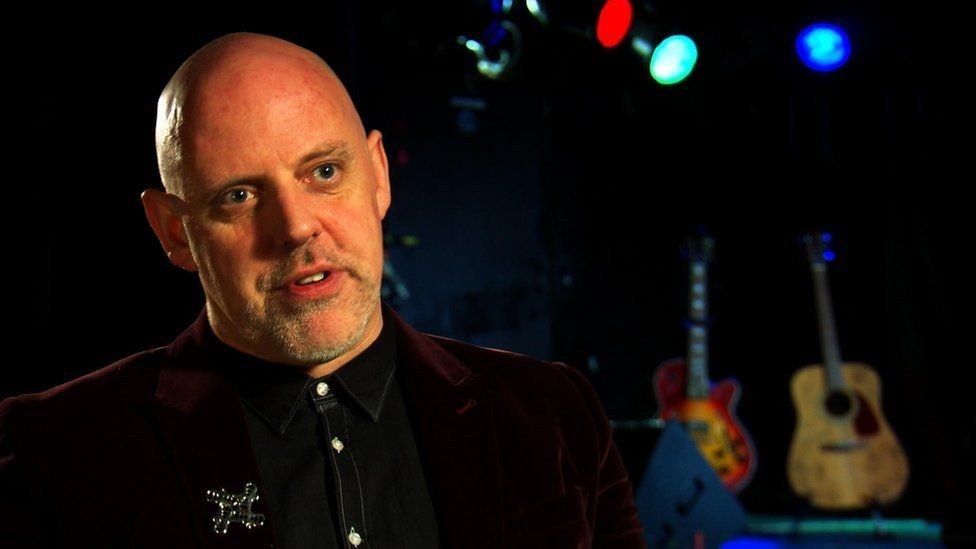 Since then, T organisers have once again repeated their message for festival goers to stay safe.
Extra drug amnesty bins have been put into the campsite as a result.
People can dispose of any substances in them without the fear of being prosecuted.
"It's about reiterating the safety measures that we send out every year," said Geoff.
"Stay hydrated, eat, pace yourself and don't take drugs. You don't know what's in them."
The festival director also insisted that security from the campsite into the main arena is now more detailed.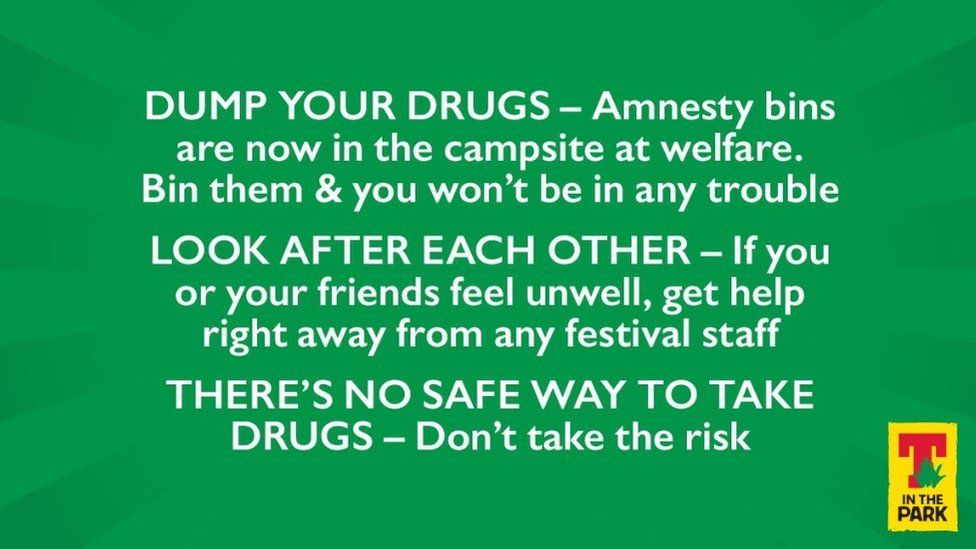 "We have sniffer dogs at the entrances and there is thorough searching.
"You can't stop every illegal substance getting into an event, just as the UK can't stop every substance getting into the country in the first place."
He's denied that the festival should take a different approach and said the team at T in The Park have always taken customer safety incredibly seriously.
"We have a wonderful medical team on site and if anyone does become ill they're in the best hands they could be, as good as anywhere else in the UK.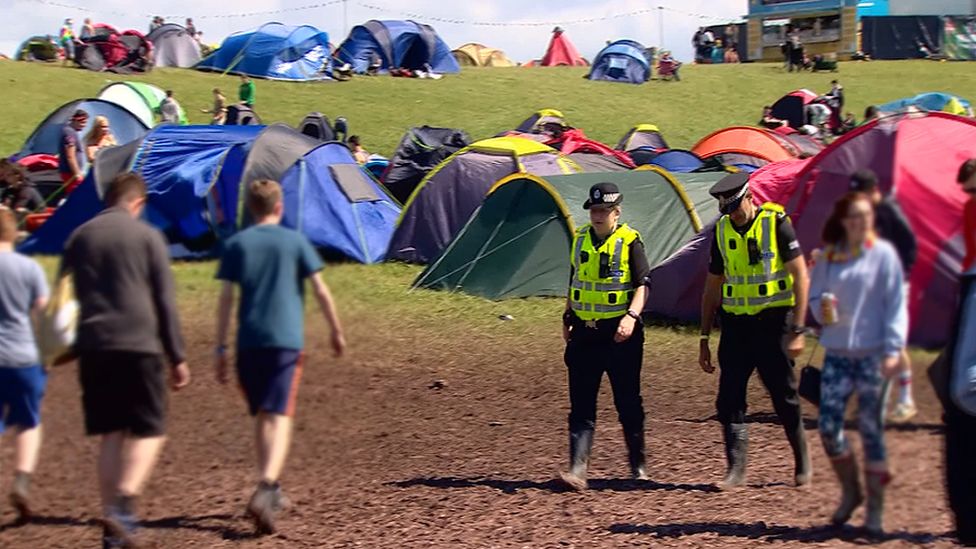 "Our message is come to T in the Park to enjoy yourself. People don't just come for the music, but for the whole magic of being at a festival.
"You leave reality at the gate but you've got to keep yourself safe. Don't do anything silly."
Changes were made to the festival following problems with crowding and traffic at last year's event, the first at Strathallan Castle.
Geoff says early indications show the new traffic management system is working and vehicles are moving on and off site a lot more smoothly than in 2015.
"The performances and the weather have been good. We've had showers but the rain is nothing like last year."
Find us on Instagram at BBCNewsbeat and follow us on Snapchat, search for bbc_newsbeat