'Jeremy Corbyn can still be prime minister'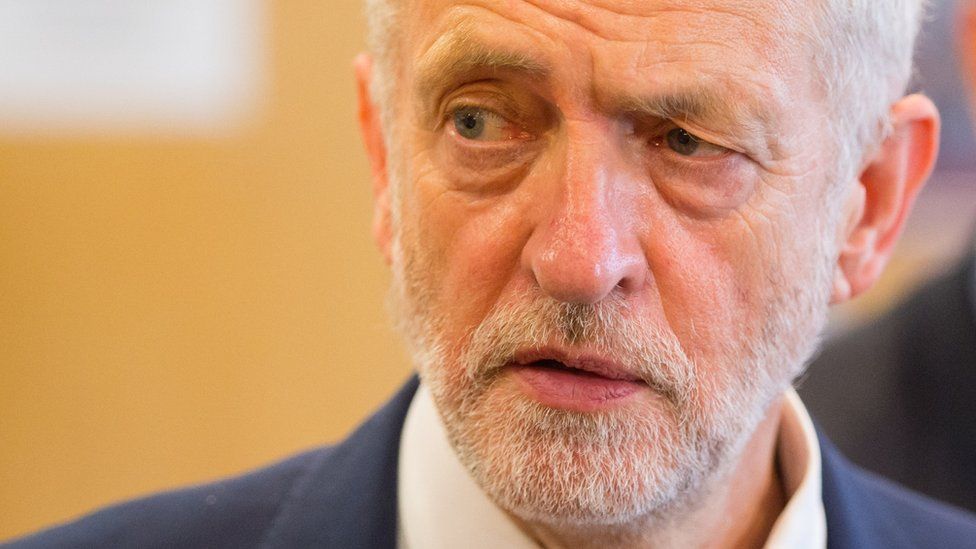 He's lost the backing of most of his party's MPs but Jeremy Corbyn insists he is going nowhere.
The Labour leader says he has the backing of party members who put him in charge last year.
Mr Corbyn's deputy, Tom Watson, says his party is now "in peril" because of the mess at the top.
However a new breed of young Labour supporters insist that Mr Corbyn is doing a great job and represents their views.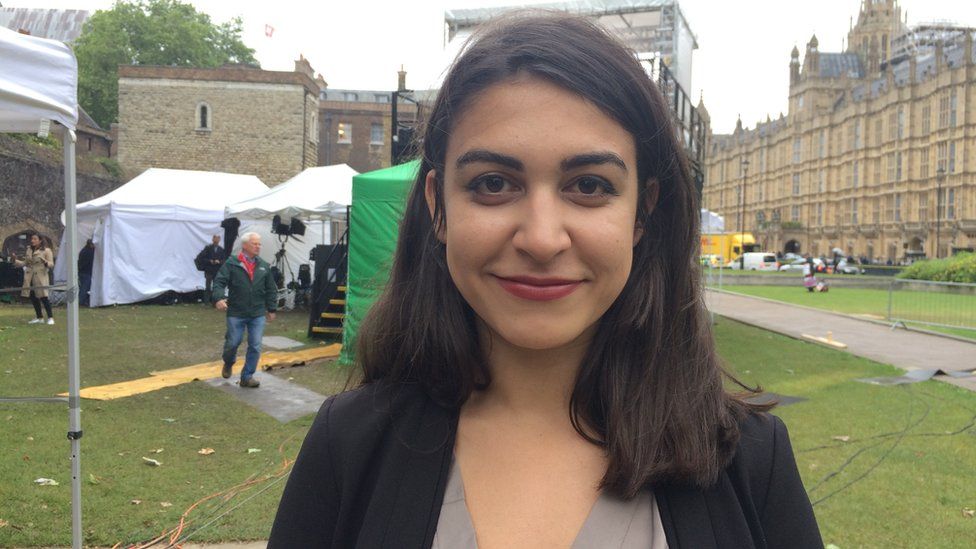 Sophie Nazemi is from Labour Students and Young Labour and is a big fan of her party's current boss.
"Jeremy is the only candidate Labour has that's going to be able to help us build towards a Labour government.
"He is a candidate who has a massive mandate from members, because he was elected by a quarter of a million people.
"He is committed to building the Labour Party into something that is more grassroots and focused on working and organising within communities; rather than speaking at them."
Jeremy Corbyn has been accused of lacking leadership qualities and even people in his party who have backed him think it's time for him to leave.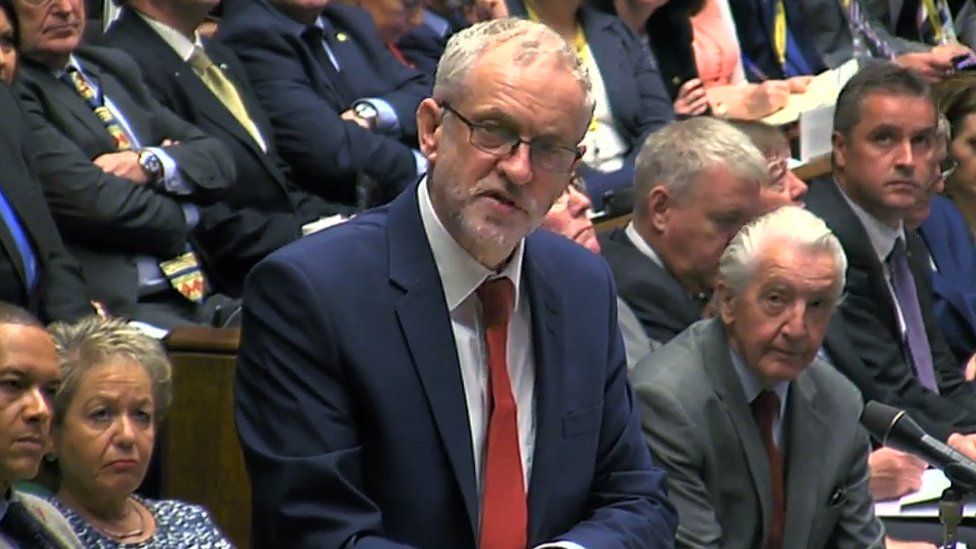 Mr Corbyn's predecessor, Ed Miliband, joined the calls for him to go, describing his position as "untenable".
However, Sophie think that it's time for real change in direction for the party and politics generally.
She says Mr Corbyn needs to lead that move.
"Labour politics in recent years has been about speaking at people and it's been about stage management and it has turned a lot of people off.
"We've lost two general elections back-to-back and Labour clearly has a long way to go and Jeremy Corbyn is the person who is going to transform the Labour party into something for the 21st century."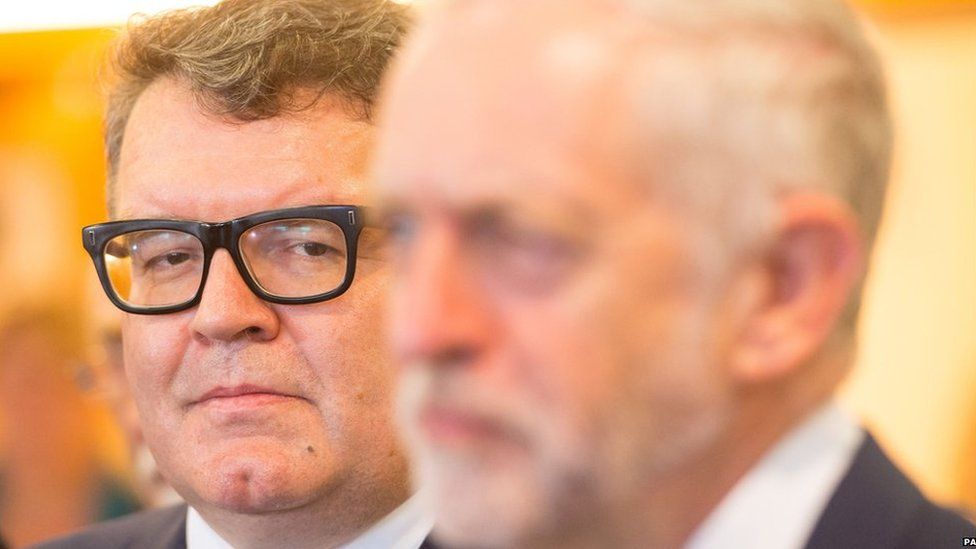 Voters in the North East of England who used to back Labour have told Newsbeat they are frustrated with the party.
Many say they haven't seen the Labour leader in their area during recent EU referendum campaigning.
Sophie doesn't think that's fair criticism.
"Jeremy appeals to that anti-establishment sentiment.
"A lot of people from a traditional Labour voting base did so because they feel completely let down by the establishment.
"This is bigger than Jeremy, this is about turning the Labour Party into a movement.
"We need to be grass-roots - that's the only way we can reconnect with voters."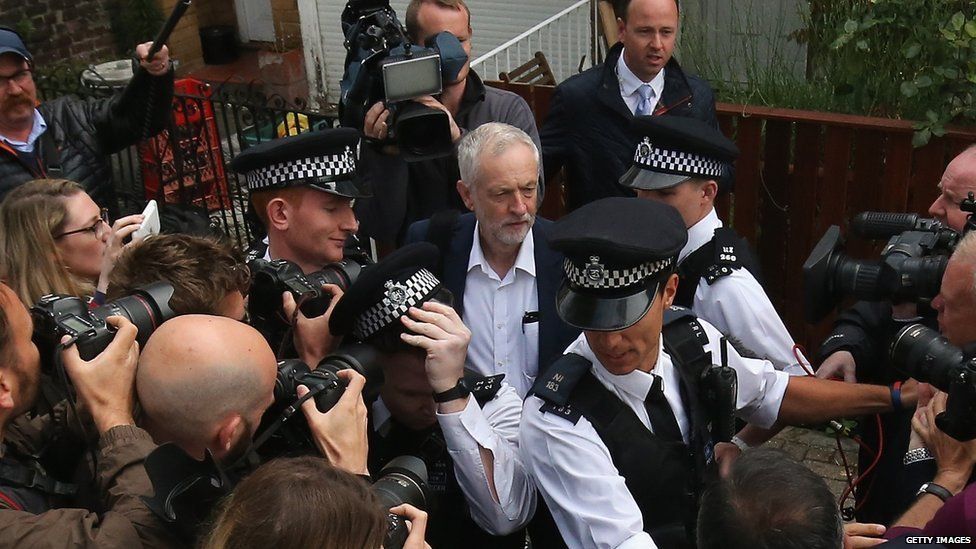 In a confidence vote this week 172 Labour MPs voted against Corbyn and 40 backed him.
But does Sophie think it's time for him to let go?
"I don't think so. The majority of us joined for the same reasons.
"We share the same values, we are one party, we're on Labour movement. It's disagreements on specific policies or how we progress from here but as long as we unite, we can do amazing things."
With all the criticism surrounding Jeremy Corbyn we also asked Sophie whether she thought her man could ever win a general election.
"If we get out there and start promoting the policies our country so sorely needs.
"Policies about investment in post-industrial towns, fighting for fair wage conditions.
"We absolutely can."
Find us on Instagram at BBCNewsbeat and follow us on Snapchat, search for bbc_newsbeat