He's British and ranked 772 in the world but who is Wimbledon underdog Marcus Willis?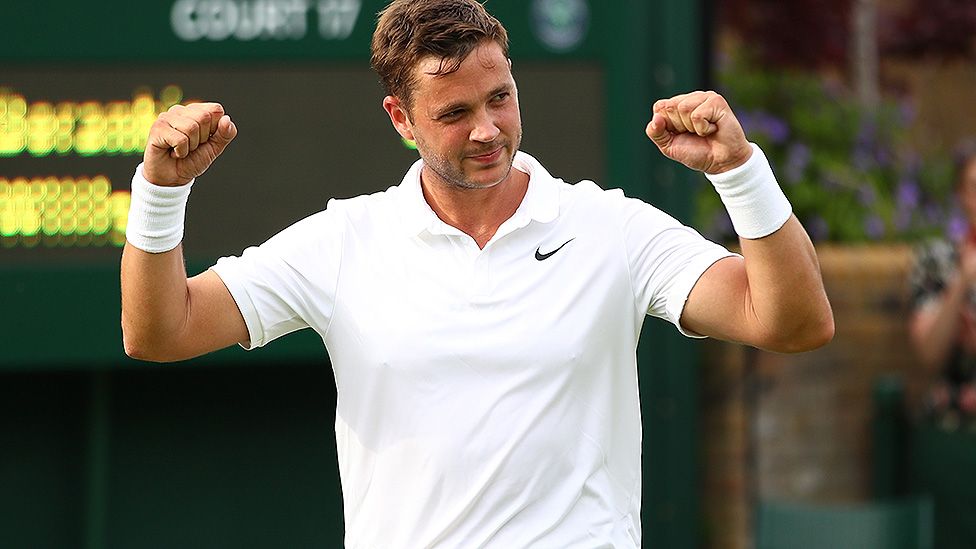 This week's Wimbledon showdown between Roger Federer and Marcus Willis is the most talked about match of the tournament so far this year.
Roger Federer is ranked third in the world, while Marcus Willis places at a slightly less impressive 772nd.
It's David and Goliath odds that make even the recent England v Iceland game at Euro 2016 seem a balanced, run-of-the-mill sporting event.
And look how that one turned out.
But who is Marcus Willis and how did he end up threatening the Wimbledon chances of one of the biggest names in the game? Well, we've got some answers for you on that one.
He is already a bit of a giant-killer
Marcus beat Ricardas Berankis, the highest ranked Lithuanian tennis player of all time, in his first round of Wimbledon.
Ricardas is ranked more than 700 places above Marcus, although that may not be the case for very long.
It was that triumph which set him on a collision course with Roger Federer.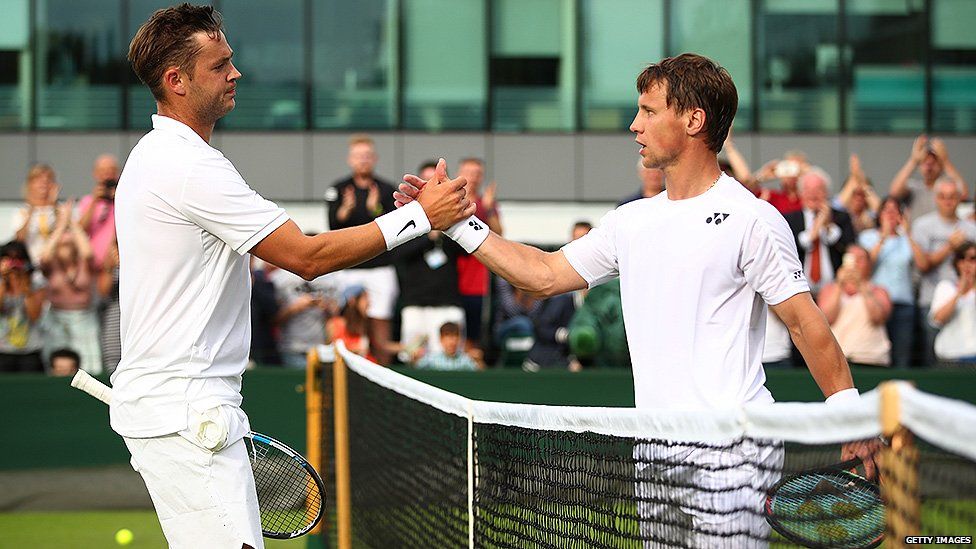 His odds against Roger Federer aren't great
All the leading bookmakers in the UK are backing Roger Federer to win the Wimbledon clash.
Odds on the Swiss player range from 1/33 to 1/200 on him claiming victory.
But with odds ranging from 14/1 to 26/1 for Willis to win, we wouldn't count out the Nottingham lad entirely.
He has the support of social media behind him
Marcus goes by the name @Willbomb90 on Twitter and Instagram. Ahead of his Wimbledon showdown, #Willbomb has been trending.
He has the commitment to make it to the top
"In our time together, I have never had a minute of court time when he has not been killing himself trying to make himself better," his coach, Matt Smith told The Telegraph in 2013.
"There were plenty of times he was being sick at the side of the court."
He was filmed during a match in 2014 eating a chocolate bar and drinking cola.
Warning: Third party content might contain ads
The only thing he's been doing at the side of the court so far at Wimbledon 2016 is celebrating victory.
He says his win against Ricardas was the "best day ever".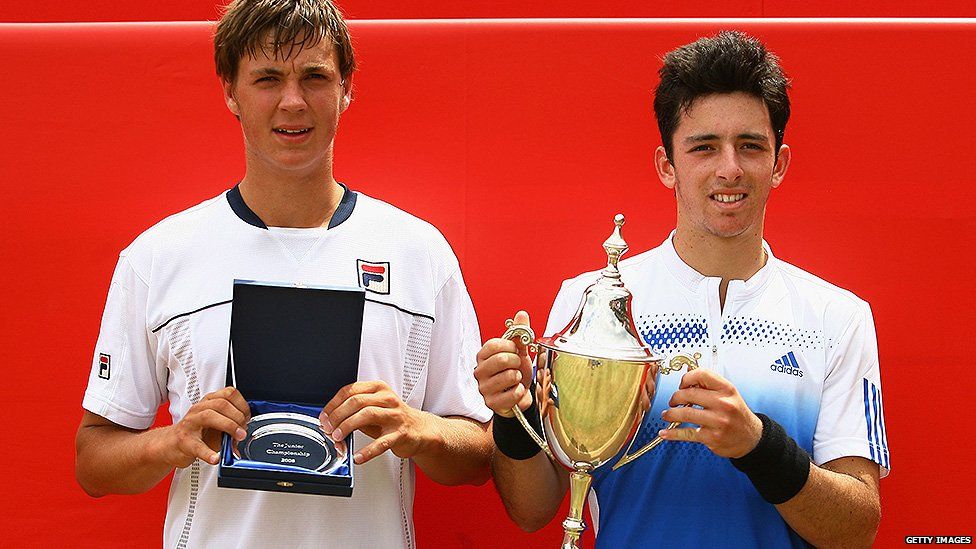 He wasn't always the fine sporting specimen we've seen on court
Marcus has struggled with his weight during his career, dubbing himself "Cartman" on Twitter on several occasions.
He changed his tune last year and lost weight in preparation for this year.
He isn't a huge earner
In an industry where the top players can earn tens of millions, Marcus's income from his tennis career is rather more modest.
He has earned just £71,000 in prize money during his career - a fraction of the £74m earned by Roger Federer during his career.
He is expected to pocket £50,000 for his match against Federer.
It's a huge step up from the £220 he has already earned in 2016.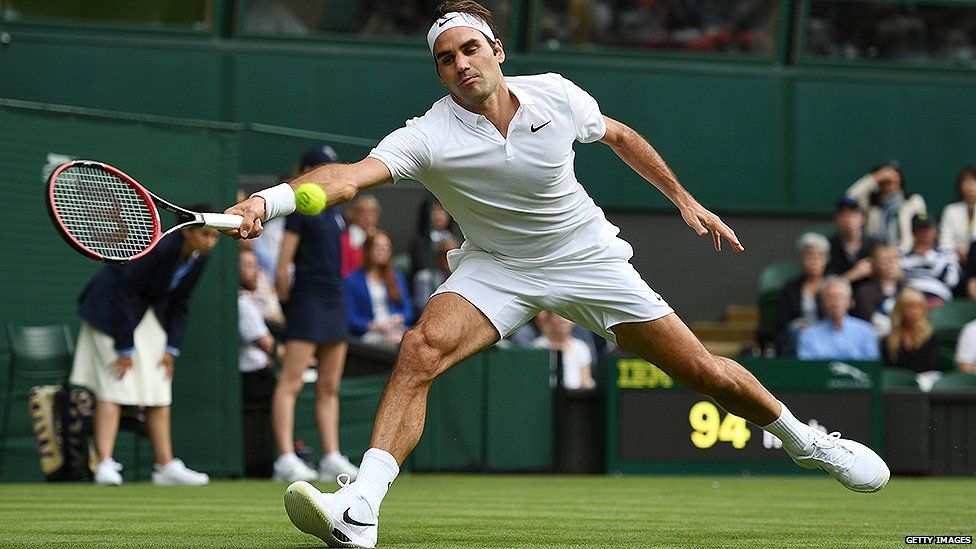 He probably owes his career to his girlfriend, Jennifer Bates
Marcus's career hasn't been plain sailing and when he tore a hamstring he claims he was close to "packing it in".
He started dating Jennifer after reportedly meeting at an Ellie Goulding concert, who he claims has helped make his head "right" again.
Marcus Willis and Roger Federer will meet on Centre Court from about 4.30pm on Wednesday.
Find us on Instagram at BBCNewsbeat and follow us on Snapchat, search for bbc_newsbeat