Los Angeles police claim YouTube star Calum McSwiggan faked a homophobic attack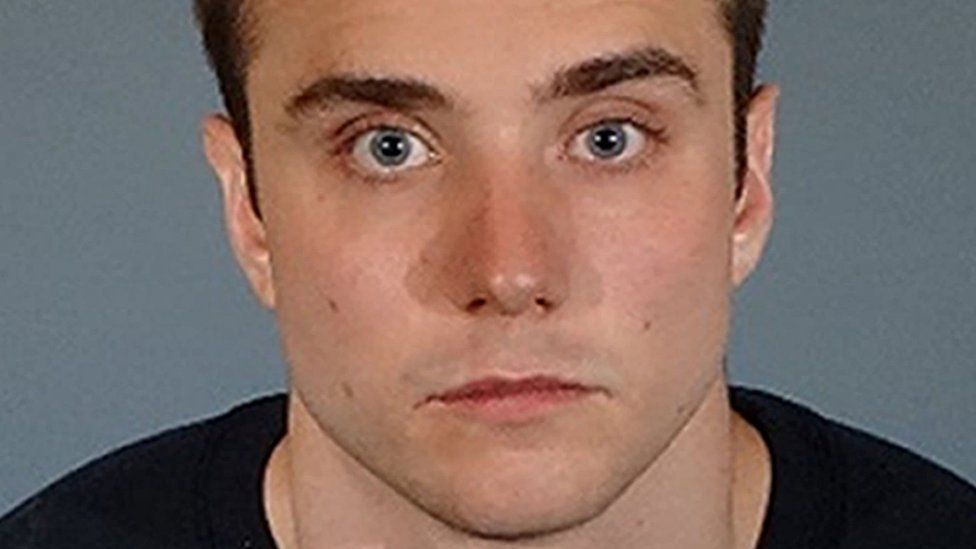 The Los Angeles Police Department (LAPD) has issued a statement claiming YouTube star Calum McSwiggan faked a homophobic attack.
Calum claims he was beaten up by three men following last weekend's VidCon event in LA, after being separated from friends while out clubbing.
He says he had to go to hospital after having three teeth cracked and needed six stitches in his forehead.
The LAPD says he injured himself while in custody after being arrested.
An LGBT magazine in America has tweeted a photo of the police booking picture, which appears to show the YouTuber without any injuries.
The LA County Sheriff's Department has said in a statement that they responded to a call from Calum McSwiggan in the early hours of Monday morning.
He'd reported an attack after leaving a nightclub but officers say they could see no visible injuries on him.
Police then arrested the YouTuber after he was reportedly witnessed vandalising a car on Santa Monica Boulevard.
After being put in a cell at West Hollywood Station, officers claim he inflicted several injuries on himself.
Mr McSwiggan was then observed injuring himself
Holly M. Perez
LA Sheriff's Department
"Mr McSwiggan was observed injuring himself with the handle and receiver to a payphone inside the cell," says police captain Holly M Perez in an official statement.
"Medical personnel were summoned and Mr McSwiggan was transported to a local hospital for treatment.
"Mr McSwiggan's booking photo was taken prior to deputies seeing Mr McSwiggan injuring himself."
A photo of Calum McSwiggan has also been shared by the Sheriff's department.
He spoke about the alleged attack on Instagram where he also claimed LA police treated him like a "second rate citizen".
Calum McSwiggan had been attending the 2016 VidCon event, an annual event celebrating video bloggers from across the world.
He claims he was separated from friends after going to a gay club on Sunday 26 June 2016, after which he was attacked by three men.
I was separated from my friends and beaten up by three guys
The 25-year-old has promised to say more about the attack, but is believed to be attending a legal hearing into the incident.
"I've been told to say nothing before court tomorrow but staying silent here is killing us," he wrote on Twitter.
"If you're a friend just DM me for the truth."
Calum has also retweeted several tweets from fellow YouTuber Riyadh Khalaf, who he named in his original Instagram post as one of the friends he was partying with on Sunday night.
Riyadh's tweets suggest the attack was motivated by Calum's social media presence - which also led the attackers to know where he was in the hours after VidCon.
"These people knew where we were going to be because of our posts on social media before we went out and even said our names as they beat him," wrote Riyadh.
Before the attack, Calum McSwiggan had shared photos online of himself, Riyadh, Melanie Murphy and Doug Armstrong online getting ready to go out.
In January the YouTuber revealed that he made porn videos when he was younger to make ends meet.
"It's something I've hidden from family and friends until very recently, and something that I've kept hidden away from pretty much the whole world," he said in a video to his fans.
"There's no easy way to say this, but when I was a teenager, I did gay porn."
Find us on Instagram at BBCNewsbeat and follow us on Snapchat, search for bbc_newsbeat