Here's how to play Wimbledon tennis bingo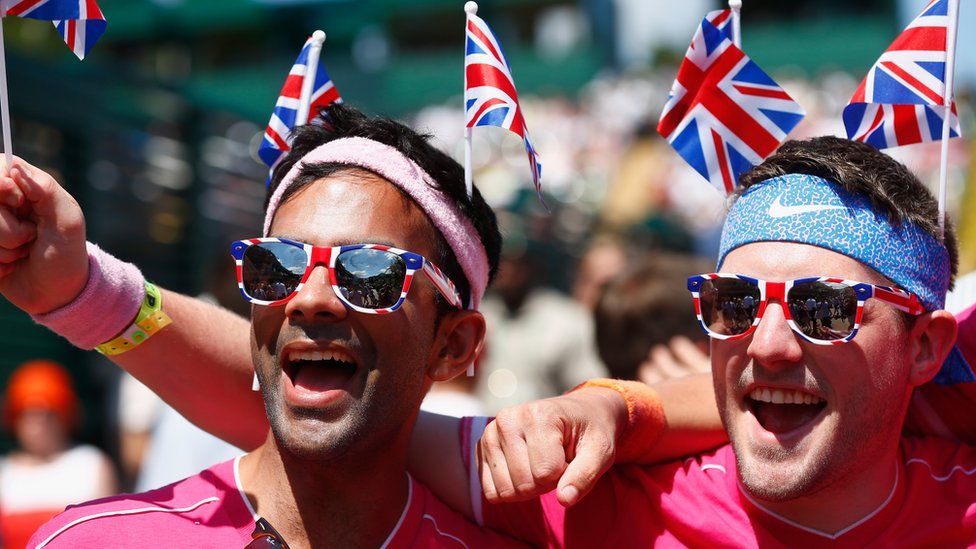 Strawberries, Sue Barker and people staring up at the sky in fear of rain are three things you can guarantee you'll see at Wimbledon.
But that's not all.
Tennis nuts know there are other moments that will, without doubt, definitely happen.
So eyes down, here's Newsbeat's Wimbledon bingo. Give yourself a point every time you spot the following. It shouldn't take too long.
A pigeon causing uncontrollable hilarity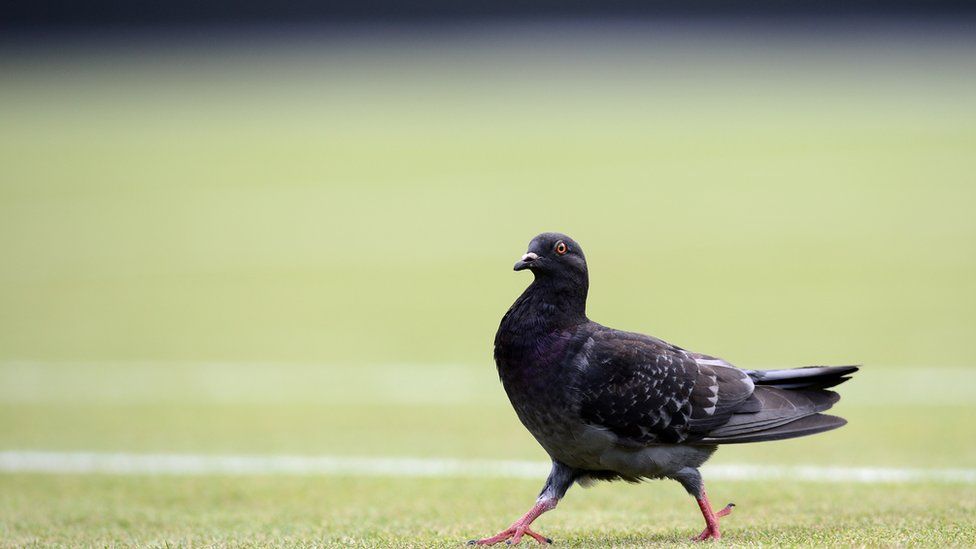 Not known for their sense of humour but put a pigeon on a show court and they'll have the crowd eating out of their hand/claw.
It starts with a bit of flapping followed by a low-level fly by. As the players stop, the crowd begin to chuckle. Encouraged by the reception and with wonderful comic timing, the pigeon will casually land on the court.
Everyone loses it, while the commentator says something like: "Have you ever seen anything like it?"
Yes we have.
Someone in the crowd catching a ball
Oh they love a ball catch at Wimbledon. And if it just happens to involve a celebrity, so much the better.
2015 had the perfect marriage of catching and famous face. A ball flew up into the Royal box, the camera zoomed in and who's on the other end? It's only David Beckham.
And he gave a masterclass in post-catch technique. A sheepish grin, a toss back to the court and a wave to the crowd.
Fans who can't spell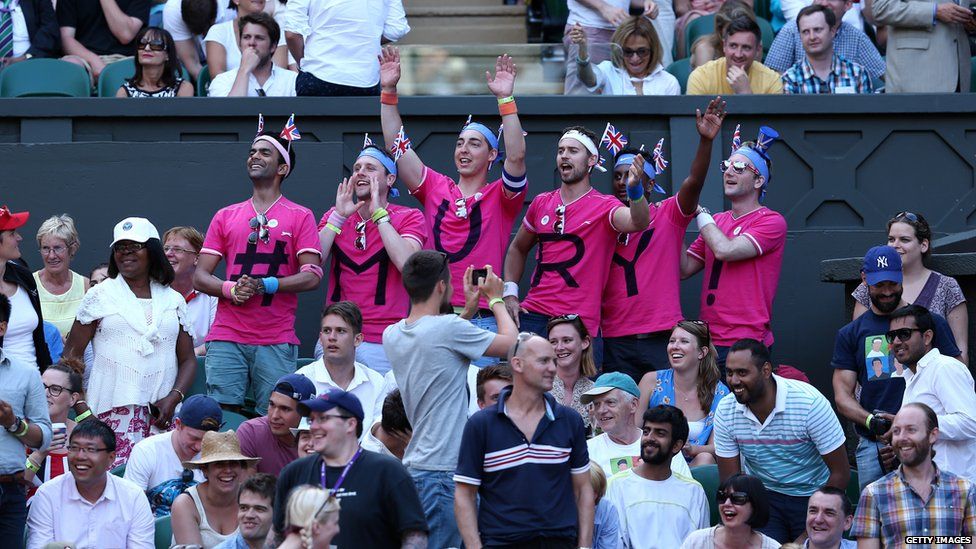 Wimbledon fans aren't as raucous as the crowd at other grand slams but they can wear T-shirts with letters on as well as anyone in the world. But inevitably, mistakes occur.
Just ask these fans, who seem to be supporting Andy Mury. We suppose the 'r' and the 'a' had nipped to the loo.
Pity those supporting Anastasia Pavlyuchenkova.
Ivan Lendl breaking into a grimace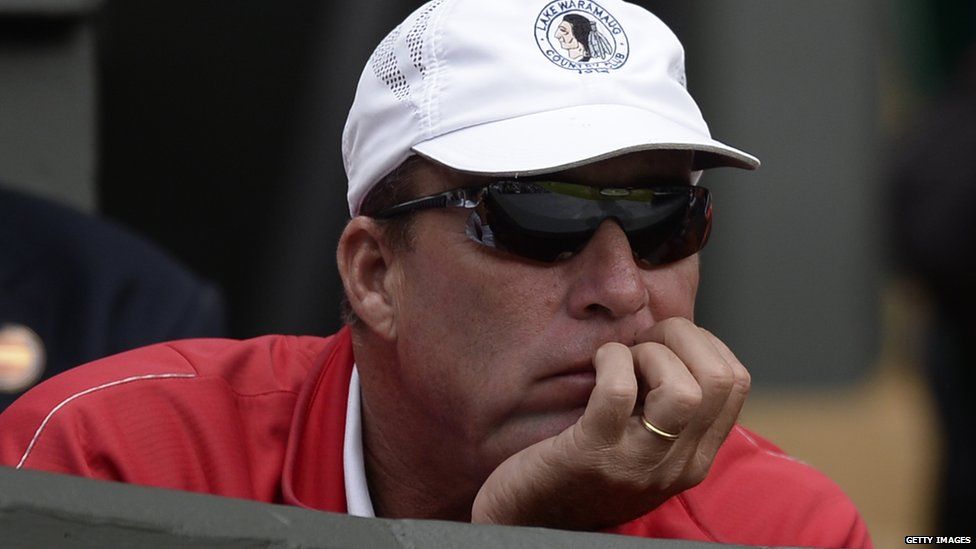 He's called Old Stoneface for a reason.
Now back in Andy Murray's corner, the man with 94 singles titles to his name has never knowingly smiled in public.
The closest he came to emotion was the suggestion of a tear when Andy won Wimbledon in 2013. But he was wearing shades and he'd probably just been chopping some onions.
Djokovic doing his post-win arm dance thing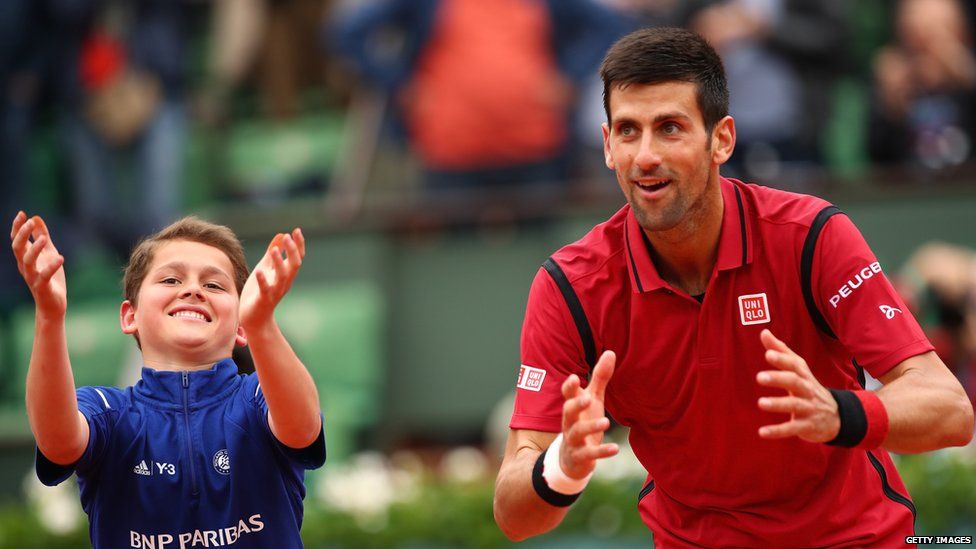 Novak Djokovic has invented a little victory dance. It involves pushing your arms up into the air as if lifting a large jar of pickles onto a shelf above your head.
He sometimes gets a ball boy or girl to join in, like a dad at a disco trying to get everyone to enjoy themselves.
He's taken to doing it after every victory, so you should be dancing all the way to bingo glory with this one.
John McEnroe in a New York Yankees cap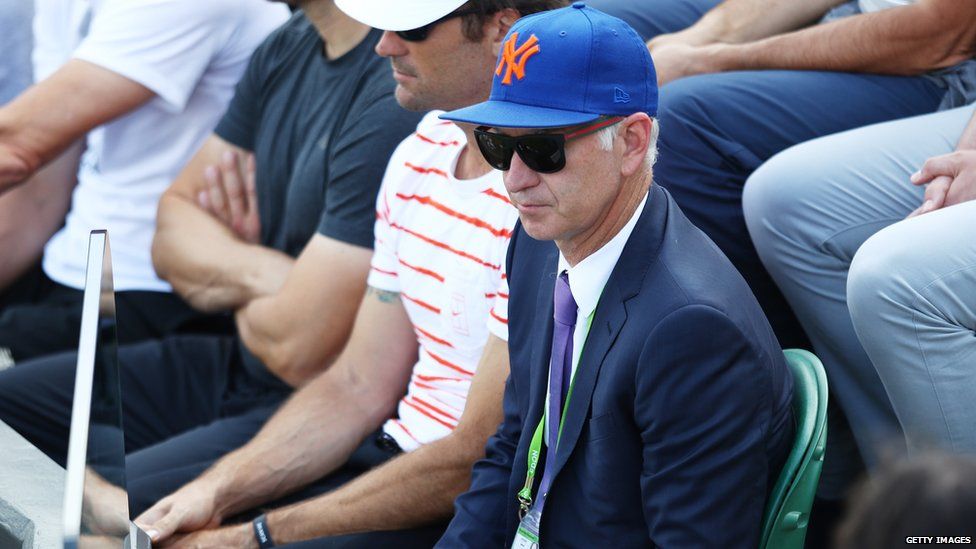 John McEnroe is a tennis legend who won Wimbledon three times in the 1980s but was better known for having massive strops on court.
"You cannot be serious!" was his famous catchphrase and now we are asking that question about his headwear.
Now a "super coach" to Canadian big hitter Milos Raonic, it's become a sport of its own watching Johnny Mac fidgeting nervously on the sidelines.
We think he is deploying the hat as a cunning disguise to stop us from watching him instead of the match.
It is not working.
Judy Murray talking or tweeting about cake
Warning: Third party content may contain adverts
Andy and Jamie's mum *loves* her puddings. She is forever posting images of delicious tennis-themed cakes, often next to a glistening flute of champagne.
Massive jealousy would be justified if it weren't for the fact she is the mum of our best sportsman, like, ever. And his brother's not too shabby on a doubles court, either. Have some buns, Murrays!
Nick Kyrgios saying something baffling to a referee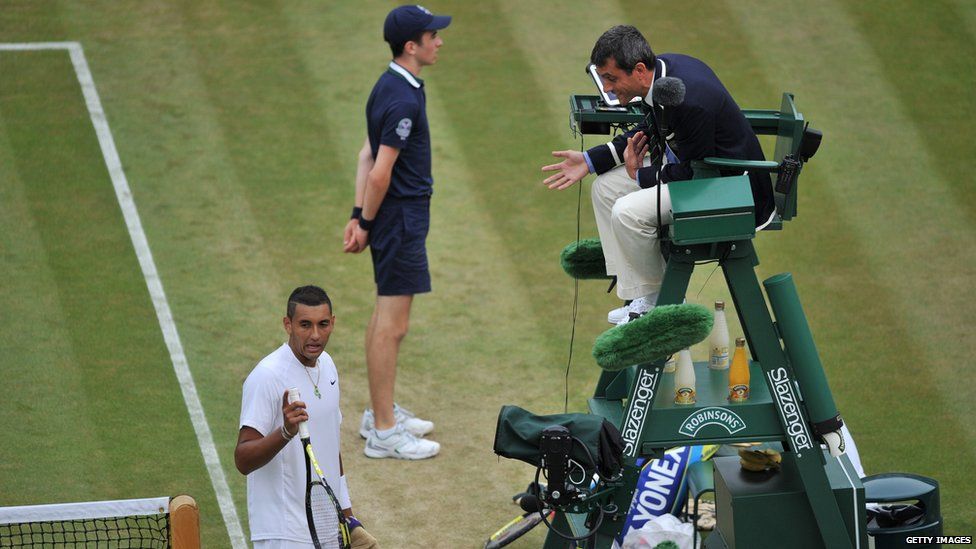 It seems Australia's Nick Kyrgios enjoys the sport of on-court chuntering slightly more than, err, tennis.
He's made a name for himself by saying dubious things to referees and even to his opponents in the middle of matches.
At last year's Wimbledon he was forced to deny crying out "dirty scum" in the direction of the man in the chair, claiming he was talking to himself.
He certainly loves a mid-point mumble, so get ready to cry "bingo, you scumbag!" at your TV in the coming days.
Serena Williams eating dog food
Ok, we admit this may be the one that prevents you crying out "Wimbo full house!" any time in the next fortnight.
But Serena did genuinely own up to trying her pet's hotel dinner earlier this year.
The star tried "a spoonful" of a salmon and rice dish meant for her dog, Chip.
It made her ill but don't give up hope of glimpsing a stash of canine meaty treats in Serena's racquet bag.
'Come on Tim'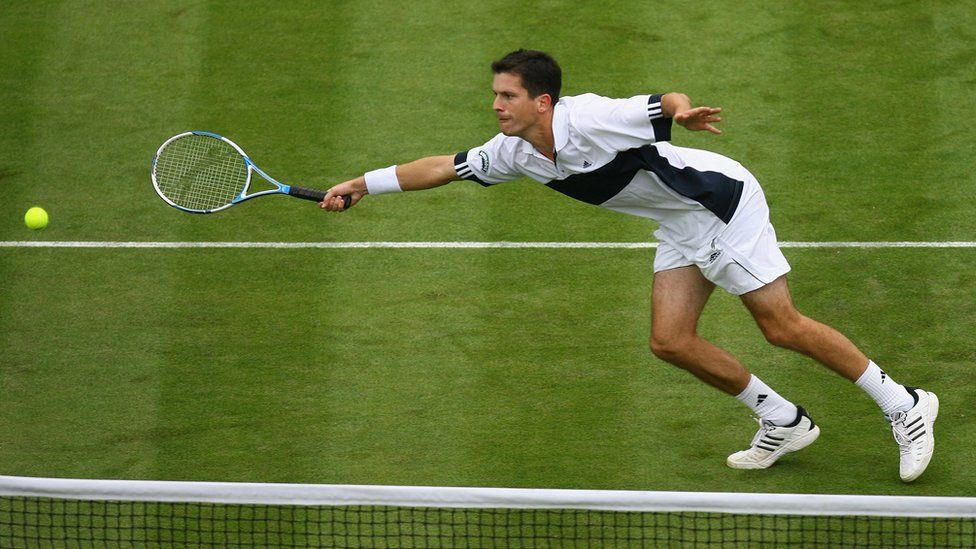 The absolute holy grail of Wimbledon cliches.
Wimbledon historians have confirmed to Newsbeat that there is nothing more predictable/tedious than a member of the crowd shouting "come on Tim" at some point during almost every match.
The only rule being that on no account, should Tim Henman actually be playing.
Find us on Instagram at BBCNewsbeat and follow us on Snapchat, search for bbc_newsbeat