The most ridiculous moments of the EU referendum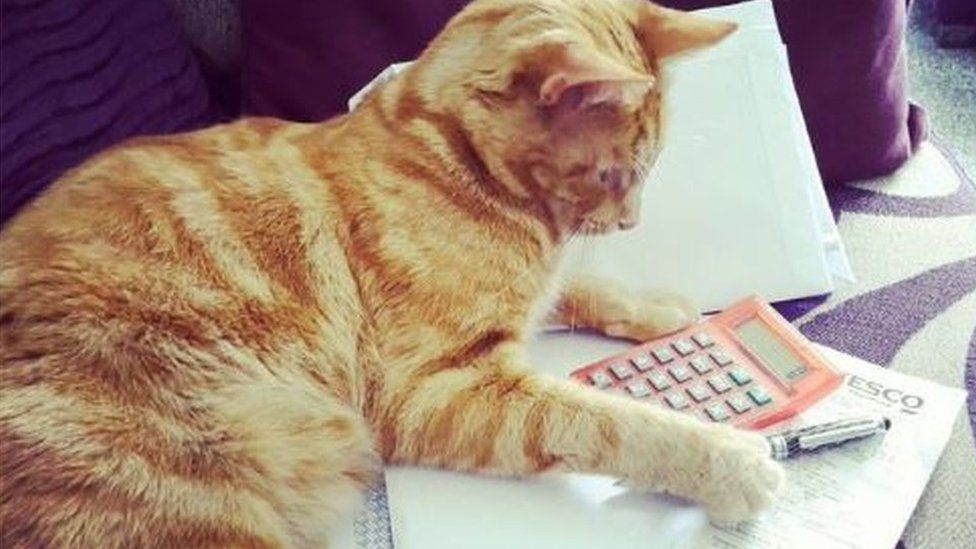 The EU referendum campaign seems like it's being going on for months. Because it has. It officially kicked off on 15 April.
And there have been some pretty crazy moments in those 10 weeks since.
Each side - Leave and Remain (in alphabetical order) - had £7m to spend on advertising, a free mail shot, TV broadcasts and £600,000 of public funds.
So how did they do?
You can read every detail from the campaign trail at the BBC's dedicated EU Referendum page.
These are some of the maddest moments from the campaign trail.
French people came over on the Eurostar to give us croissants
On Wednesday British commuters were love-bombed with buttery puff pastry.
Called Operation Croissant, the operation involved French people dishing out the most famous French breakfast foodstuff.
It led to a general trend of French people saying nice things about the Brits on Twitter.
But there was a problem - because of electoral rules, food can't be handed out as part of a campaign....
Tim Farron did the rap from World in Motion
John Barnes is a legendary former Liverpool and England footballer who famously rapped on the New Order track World in Motion - England's official song at Italia '90.
Earlier this week when David Beckham revealed he was siding with Remain, one of the leaders of the Leave campaign, Michael Gove, hit back by saying Barnes was with him. Problem was, he was wrong and Barnes was pretty keen to set the record straight.
Now, Lib Dem leader Tim Farron's tried to capitalise on the moment by doing his own version of the rap....
There was a mock sea battle on the Thames - really
Last week the EU referendum got a bit silly.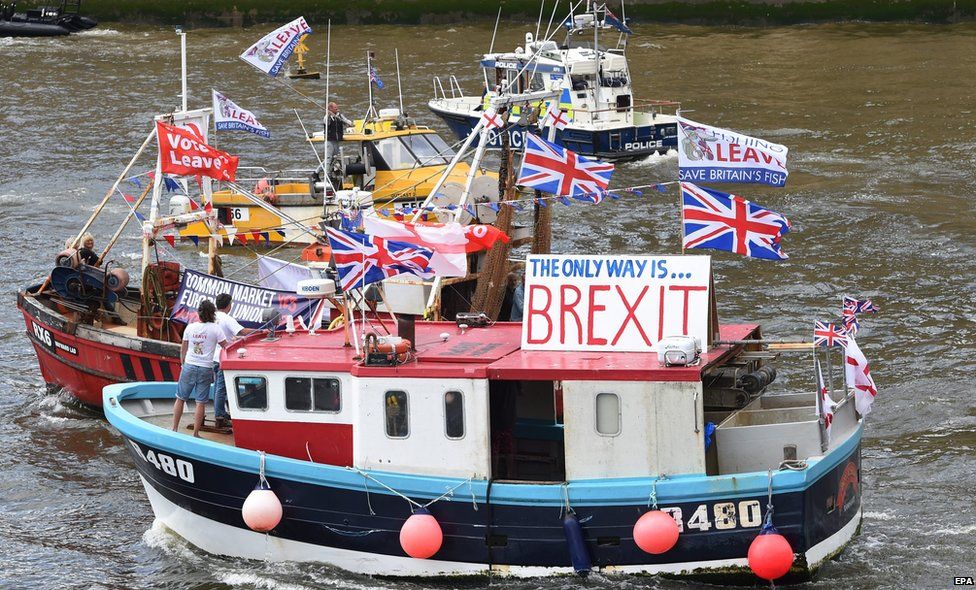 Leave campaigner Nigel Farage sailed a fishing boat up the Thames to urge Parliament to take back control of British waters from the EU.
But he was met by an angry Remain supporter - Bob Geldof - who of course had a boat of his own. He even stuck his fingers up at the UKIP politician. How rude.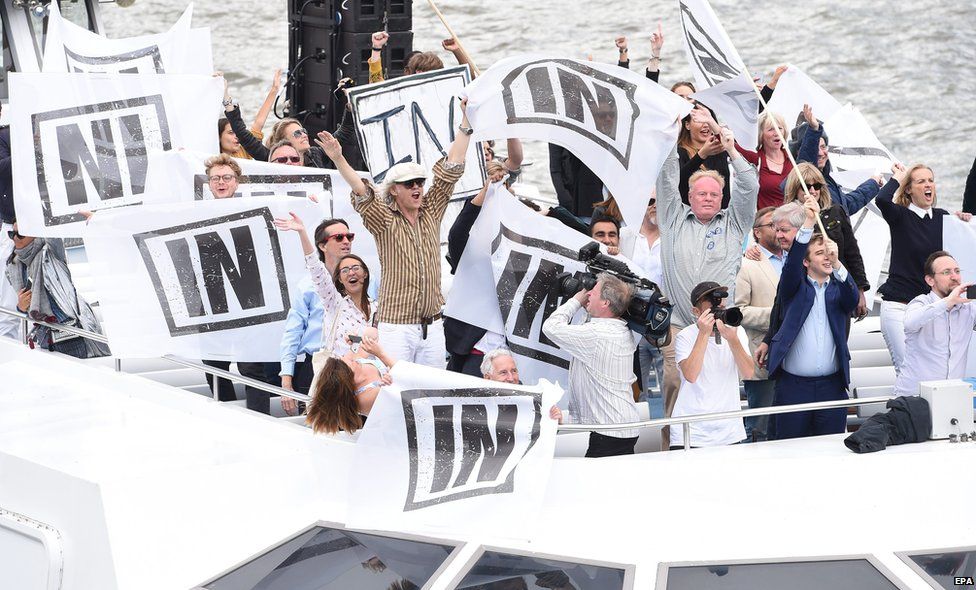 The former rock star yelled that the UKIP leader was "no fisherman's friend" - Mr Farage then accused Mr Geldof of "mocking" impoverished fishermen.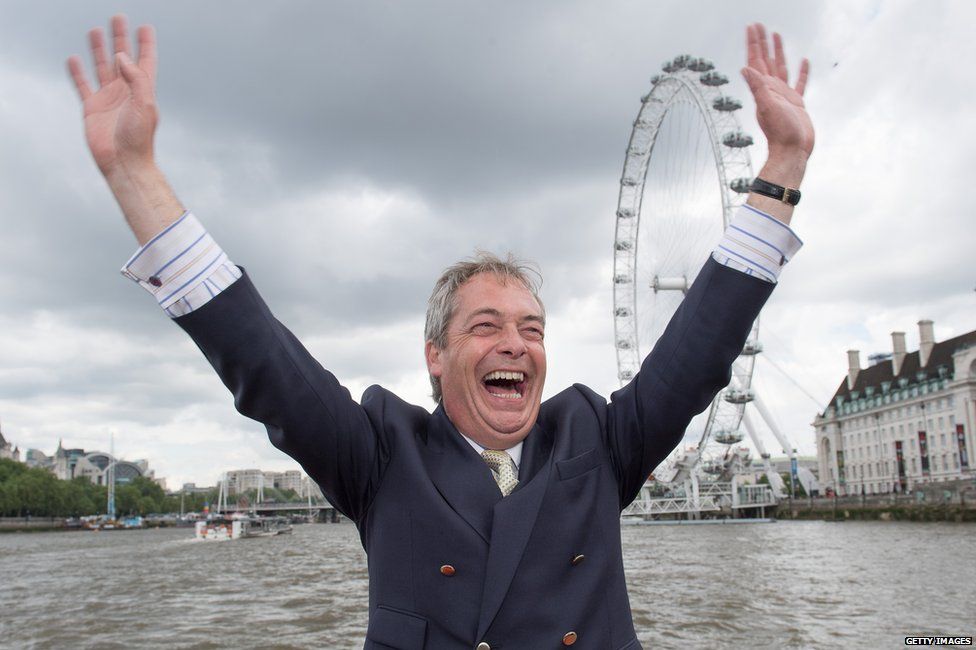 Boris Johnson doesn't like live reporting when he's speaking
The former London mayor and Tory MP has been campaigning for the UK to leave the EU.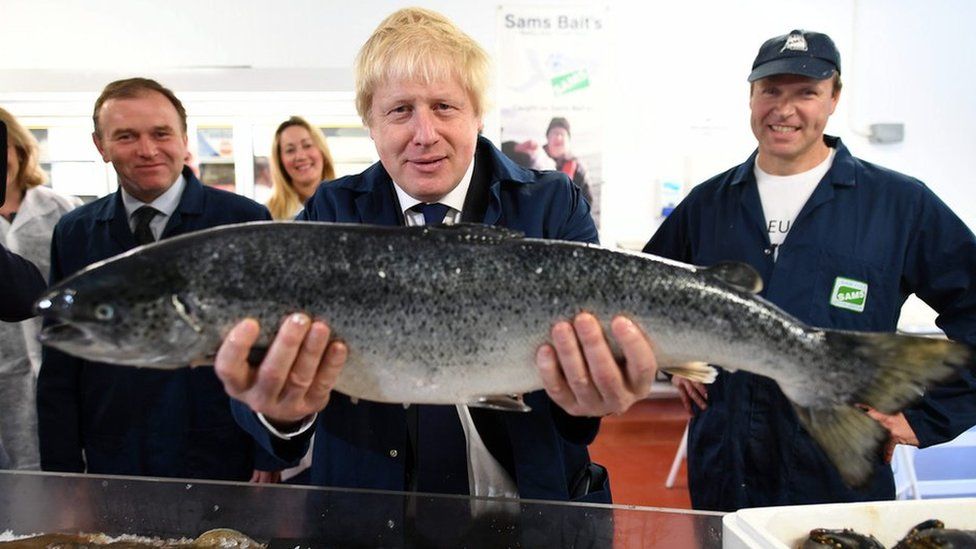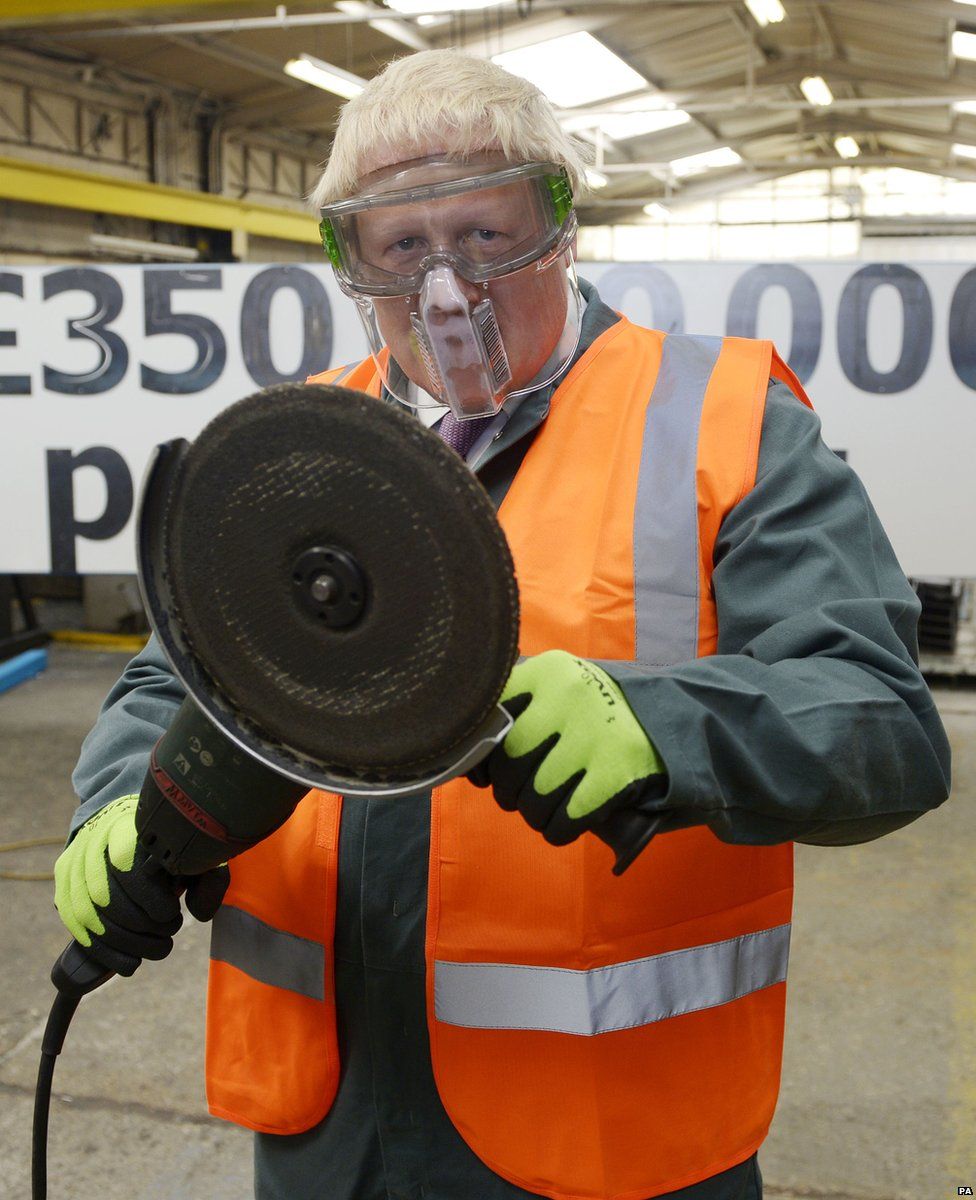 But he doesn't like it when reporters do live reports when he's giving a speech.
At one rally in Manchester Channel 4 News's political correspondent Michael Crick tried to give an update on TV but was spotted by Boris, who put a stop to it by getting the crowd to interrupt him.
But like the trooper he is, Michael Crick carried on after a member of the audience tried to stop him.
He was however banned from a rally this week - according to the journalist himself.
There were ridiculous songs everywhere during the campaign
The Leave campaign stole a march on the competition way back in February with this parody track.
There was a track trying to get younger voters to actually vote from the Remain camp.
It used the hashtag #VotingToTheBeat and lyrics include "There's a big black sky over Albion, our economy's crushed and our jobs are down," all to the tune of Robyn's Dancing On My Own.
Warning: This third party video contains swearing and may contain adverts
The Britain Stronger in Europe campaign also released a video which featured lots of strobe lights and skydiving and no politicians or campaign logos.
It was widely panned on social media for being condescending after it used words like Workin, Learnin, Earnin, Shoppin, Ravin, Chattin, Roamin, Makin - oh - I see what they're doing.
UKIP launched this Leave campaign video this week - featuring chickens debating whether to leave a dark and oppressive-looking warehouse.
Animals were also used during campaigning - mainly cats
#CatsAgainstBrexit - that is all.
The Twitter hashtag was apparently started by someone called Lilian Edwards, who works at the University of Strathclyde.
That led to these...
Will Young's taking over the Leave campaign bus
Yes - stop those sniggers at the back, he is still releasing music.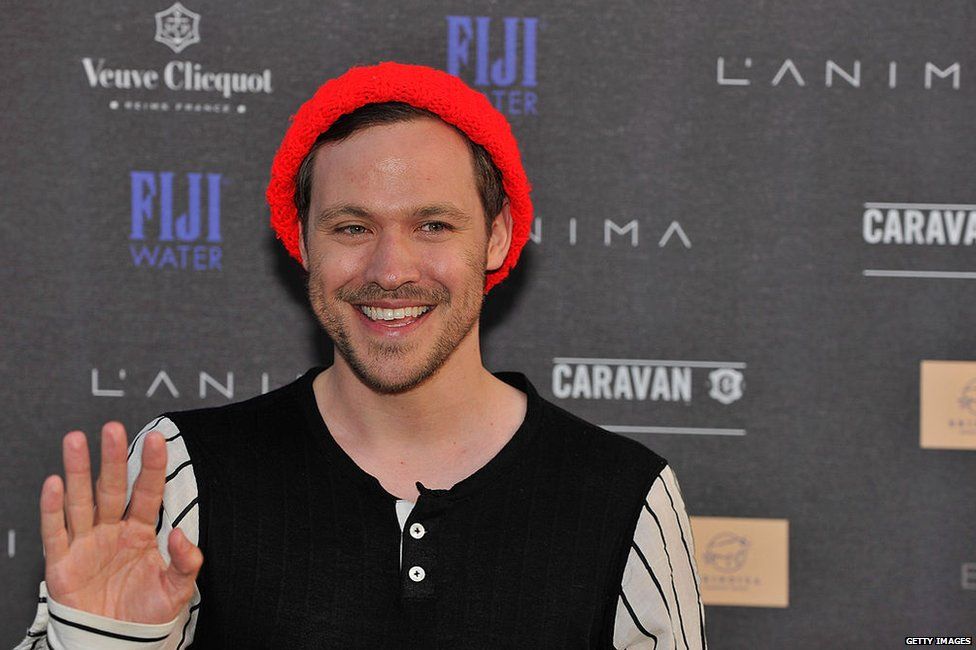 The former Pop Idol winner (back in 2002) is actually taking over the "Brexit battle bus" to take him to Glastonbury after it went out of Leave service on Wednesday.
And an old Margaret Thatcher EU jumper's back on sale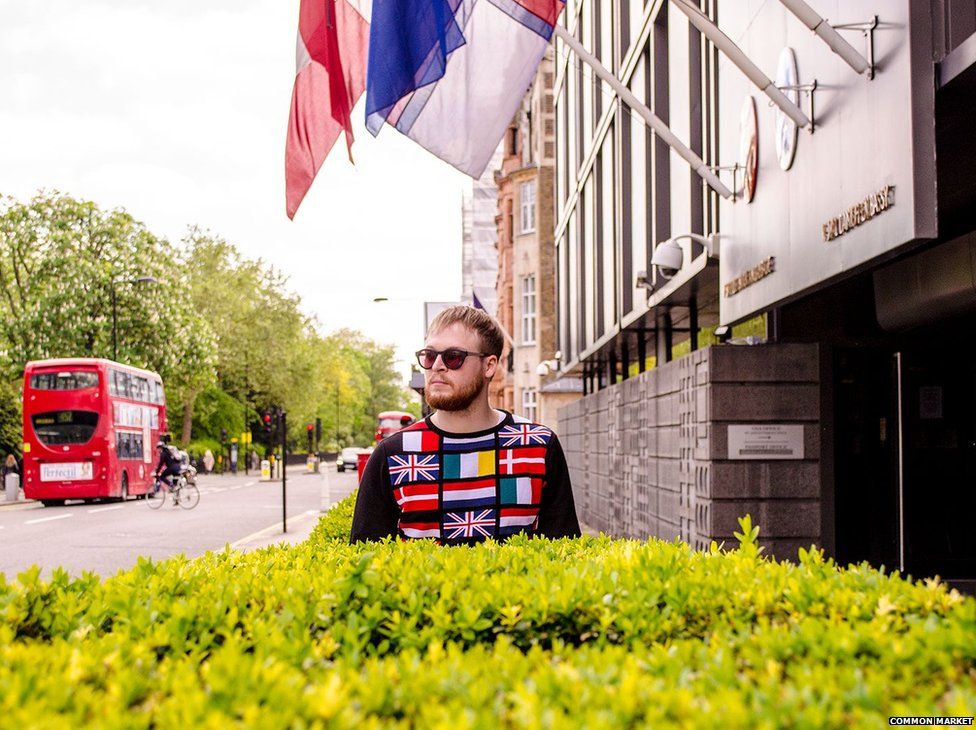 The last time the UK had a referendum on staying in the EU was way back in 1975.
The Tories had joined the EEC, as it was known then, in 1973 but Labour won a general election in 1974 and promised people that they'd have their say on whether we continued to be members or not.
Britain stayed in.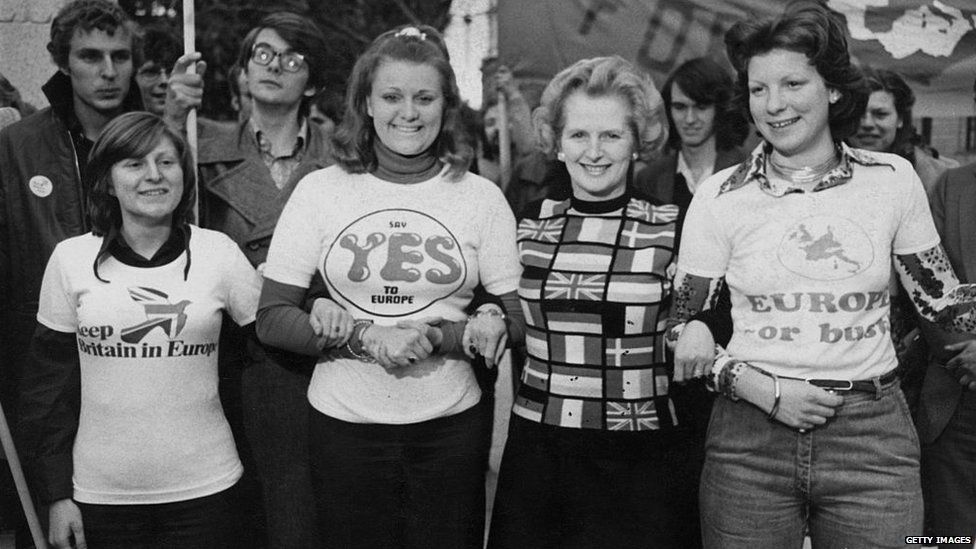 But one of the standout moments was then Tory MP Margaret Thatcher's "9 flags" jumper (because there were nine countries in the EU in those days).
If you want one it'll set you back though - they're on sale for £45.
And there were branded Leave condoms of course.
Find us on Instagram at BBCNewsbeat and follow us on Snapchat, search for bbc_newsbeat