Kim Kardashian: Taylor Swift's a liar over Kanye West lyrics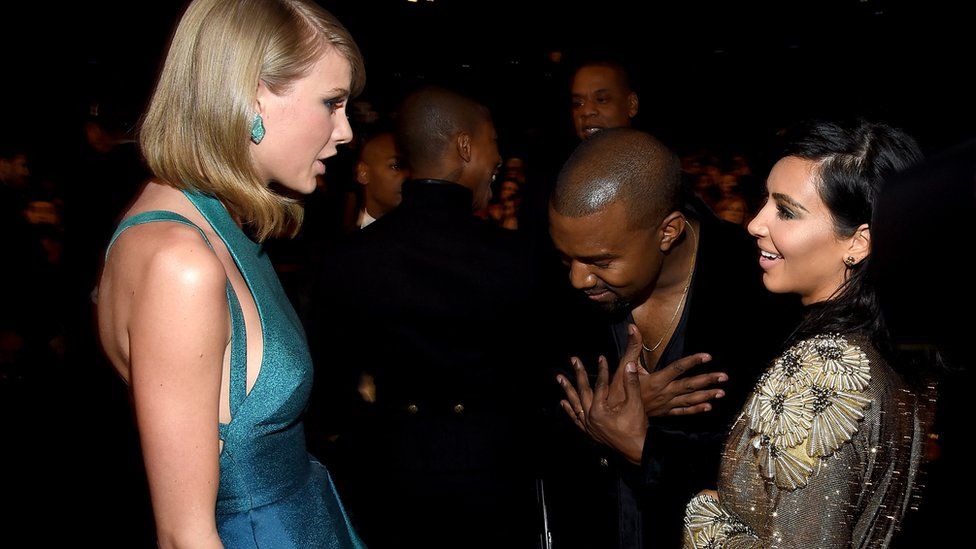 Taylor Swift says she can't "understand why Kanye West, and now Kim Kardashian, will not just leave her alone".
It's all to do with an interview Kim's given to GQ Magazine, where she calls Taylor a liar.
She claims to have proof that Taylor approved a controversial lyric about her on Kanye West's new album.
She also says Taylor threatened to get her lawyers involved if the truth ever came out.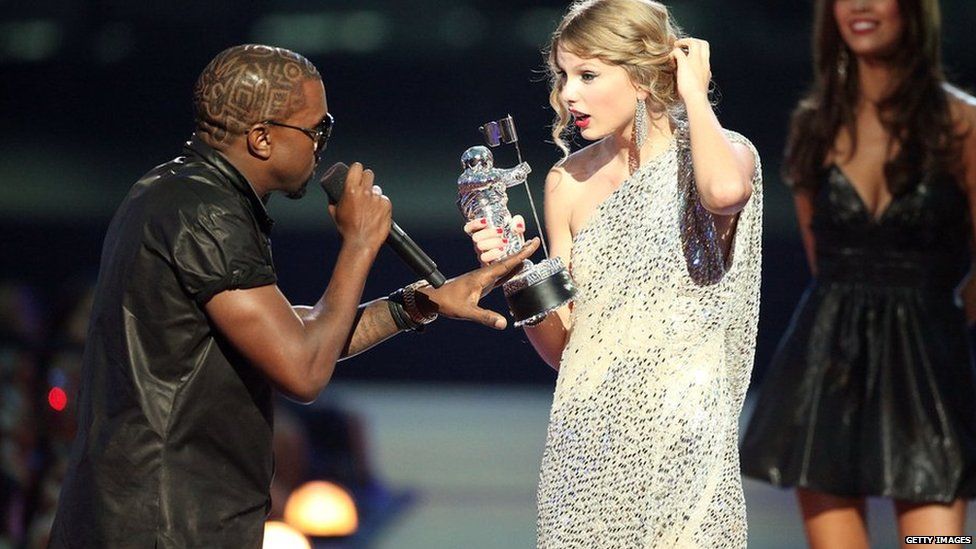 This whole thing goes way back to 2009, when Kanye interrupted Taylor's acceptance speech at the VMAs.
Taylor had just won best female video, but Kanye thought Beyonce deserved it more.
Fast forward seven years, and it's a moment he references on his track, Famous.
"I feel like me and Taylor might still have sex," he raps, "Why? I made [her] famous."
Kanye being a married man, this caused a bit of an uproar, but he took to Twitter to defend himself.
Taylor clearly wasn't massively amused, though. Her people released a statement denying she'd ever been asked about it.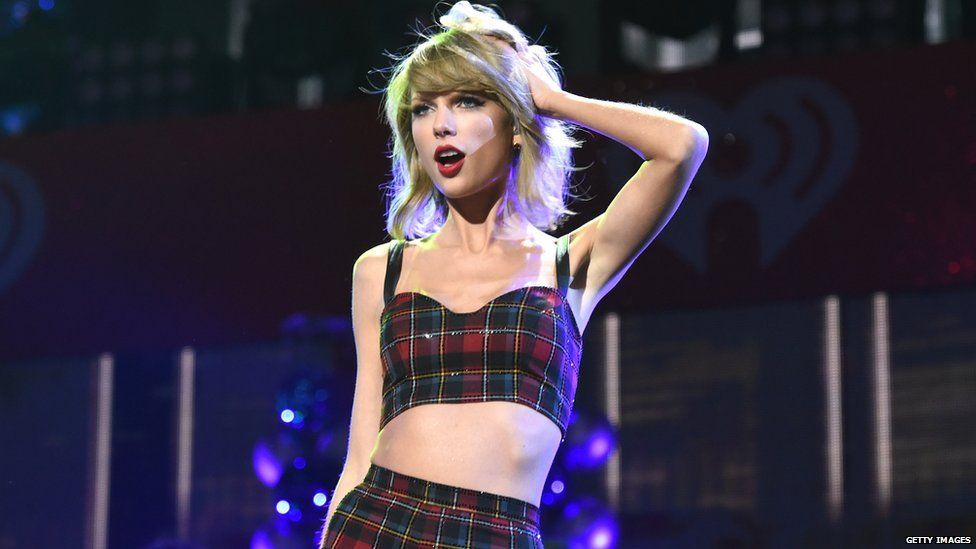 Then, in February, when picking up the Grammy for album of the year, she hit back.
"There are going to be people along the way who will try to undercut your success or take credit for your accomplishments or your fame," she said.
And then it all went quiet, until now.
Kim claims to have proof that this "phone convo" happened - because her husband was filming a documentary at the time.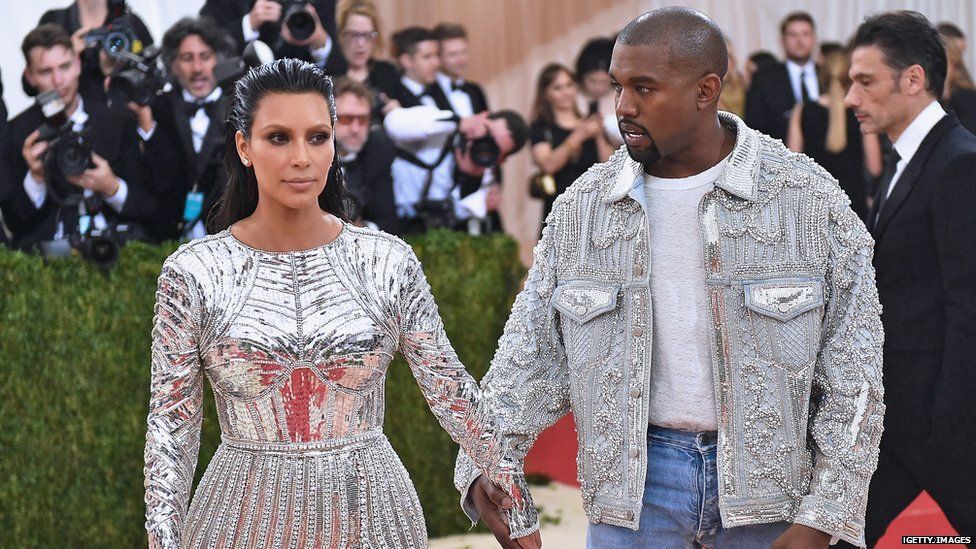 "She totally approved that," Kim says. "She totally knew that that was coming out. She wanted to all of a sudden act like she didn't.
"It was funny because [on the call with Kanye, Taylor] said, 'When I get on the Grammy red carpet, all the media is going to think that I'm so against this, and I'll just laugh and say, 'The joke's on you, guys. I was in on it the whole time.'
"And I'm like, wait, but [in] your Grammy speech, you completely dissed my husband just to play the victim again."
Kim says they then got a letter from Taylor's lawyers, asking them to destroy the footage.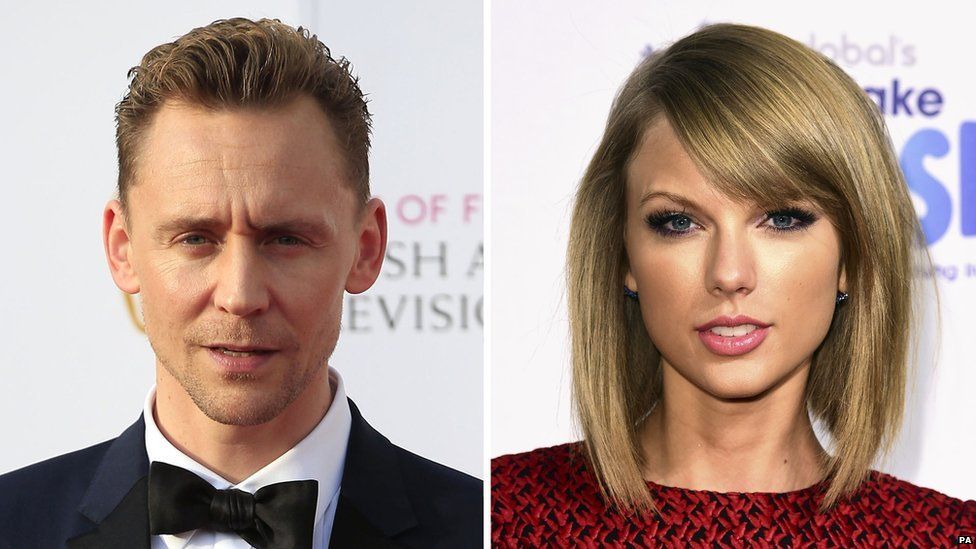 Predictably, though, Taylor's version of events is slightly different.
A spokesperson told Newsbeat: "A song cannot be approved if it was never heard. Kanye West never played the song for Taylor Swift.
"Taylor heard it for the first time when everyone else did and was humiliated.
"Taylor cannot understand why Kanye West, and now Kim Kardashian, will not just leave her alone."
It comes as there are reports Taylor has started seeing actor Tom Hiddleston, after splitting from Calvin Harris.
Find us on Instagram at BBCNewsbeat and follow us on Snapchat, search for bbc_newsbeat