The weirdest places around the world for a music festival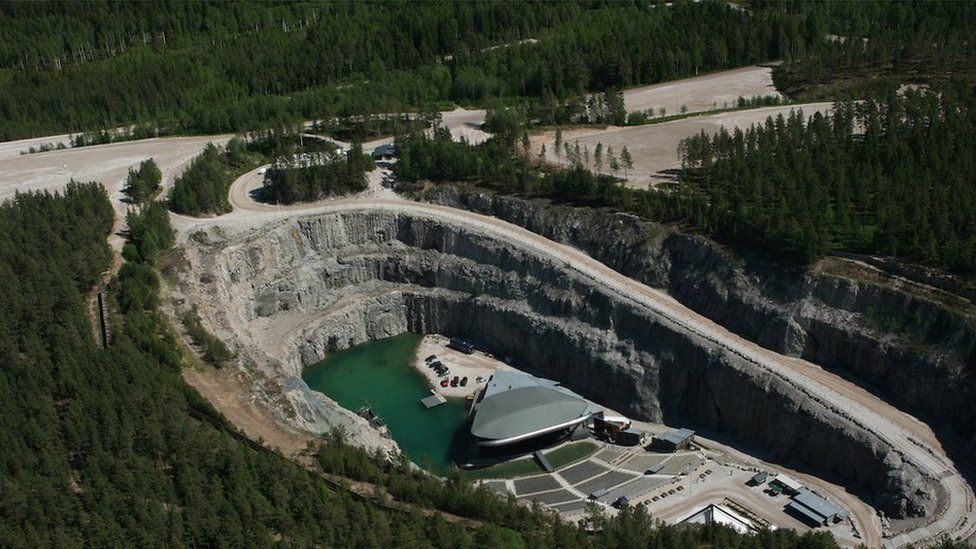 Newsbeat has been to many festivals over the years but this is the first one we've reported on from inside a volcano.
Admittedly, as festivals go, it's quite small, but what Solstice in Iceland lacks in size, it more than makes up for with the fact artists are performing in a magma chamber.
It's not the only unusual place a festival has been organised.
Here are some other odd places music has brought people together.
A floating iceberg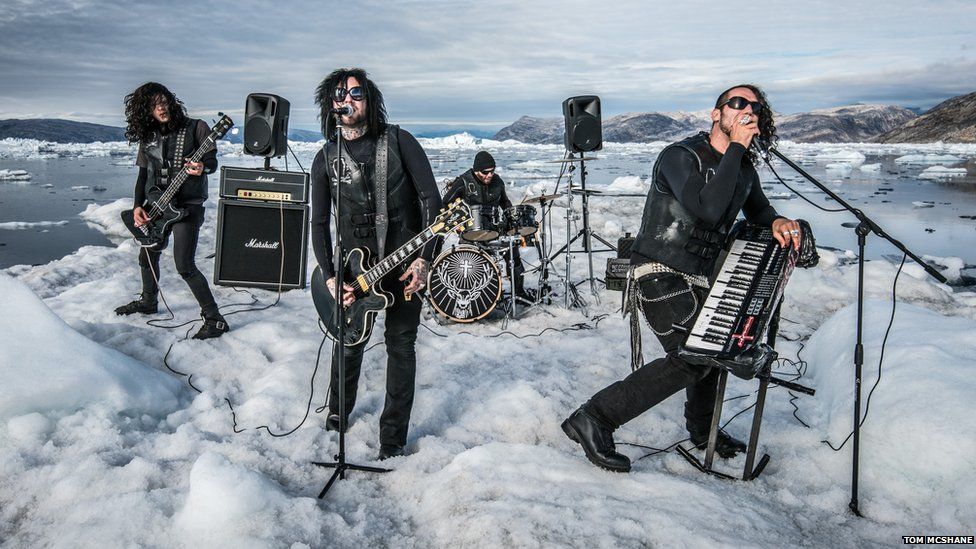 Two years ago, heavy metal band The Defiled, got into the Guinness Book of World Records by braving sub-zero temperatures and dangerous terrain to perform for 30 minutes on an iceberg in the Greenland Sea.
As part of the Ice Cold Gig series, fans watched the performance from nearby fishing boats.
This year they got Matt Tuck, the lead singer from Bullet for My Valentine, to jump out of a helicopter.
Playing his guitar as the canopy opened at 7,000 feet, he was then whisked across the sea to a fjord in a speed boat, while still performing.
Parahoy!
In case you missed this, it was the mini festival on a cruise ship, set up by Paramore.
More than 2,000 fans got a trip on the Norwegian Pearl from Miami, Florida to Cozumel, Mexico and back again.
Actual Tatooine
In a Tunisian desert you can, along with your lightsaber and Stormtrooper costumes, get your electric dance music on.
Every year the location used to film scenes for Tatooine in Star Wars comes to life and plays host to Les Dunes Electroniques on some sand dunes.
Safari with that track?
What makes this location unusual? Well, the fact that the backdrop features safari animals roaming wild makes it stand out from the bog-standard gig-in-a-field situation.
There's also an idyllic lake on the main grounds.
Quarry in a forest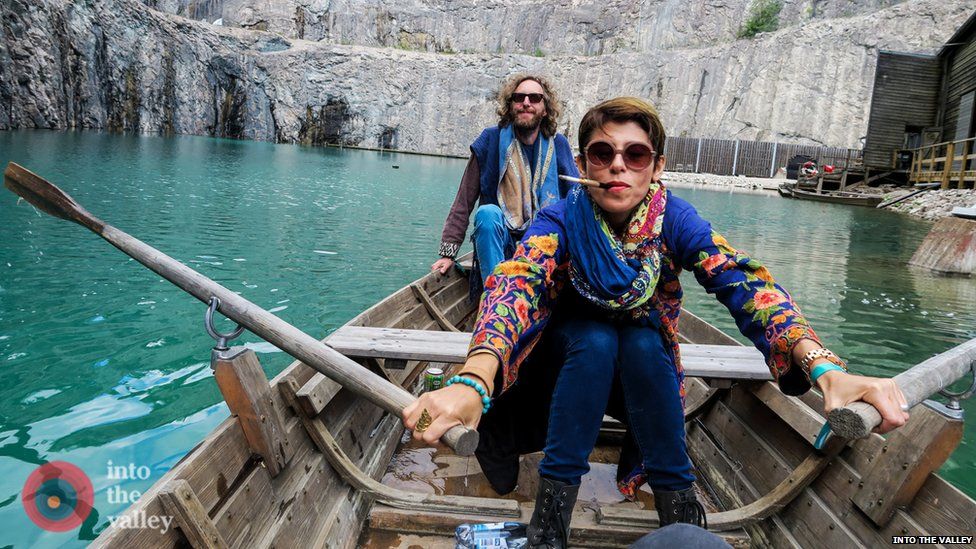 That's where the Into the Valley happens every year. You couldn't get more picturesque.
Don't worry, a load of trucks aren't going to come in and started digging.
The quarry is no longer in use and is situated in Dalhalla, 280km northwest of Stockholm. Four Tet, John Talabot and Benoit & Sergio provide the tunes.
Fish guts
Patreksfjorour, Iceland is special because it's a tiny fishing village so far from anywhere significant that festival goers have to be flown there and accommodated by the locals.
Even more unusal - the actual festival is held in a fish-gutting factory. We don't know if it still smells.
In a cave
In August, your venue choices for Barrakud festival in Corfu set alongside a white sandy beach include a man-made "cave" overlooking a bay, a panoramic pool terrace, two beaches and a club with a roof which opens.
Power, lots of it
Not literally, but not wholly untrue either. Flow festival is held on the Suvilahti power plant and caters for 60,000 music fans in Helsinki.
Music, art and film screenings are on show to keep everyone occupied.
Uninhabited island
Traena, Norway, happens every year on a deserted island.
If you're looking for some remote beauty, you can go there for one weekend in July to take in some music on the rock formation, which is in the Norwegian Sea.
It's apparently a tad nippier than your average festival, so you may want to wrap up warmer than you would for winter.
Find us on Instagram at BBCNewsbeat and follow us on Snapchat, search for bbc_newsbeat