Foo Fighters sue UK insurance companies over cancelled European shows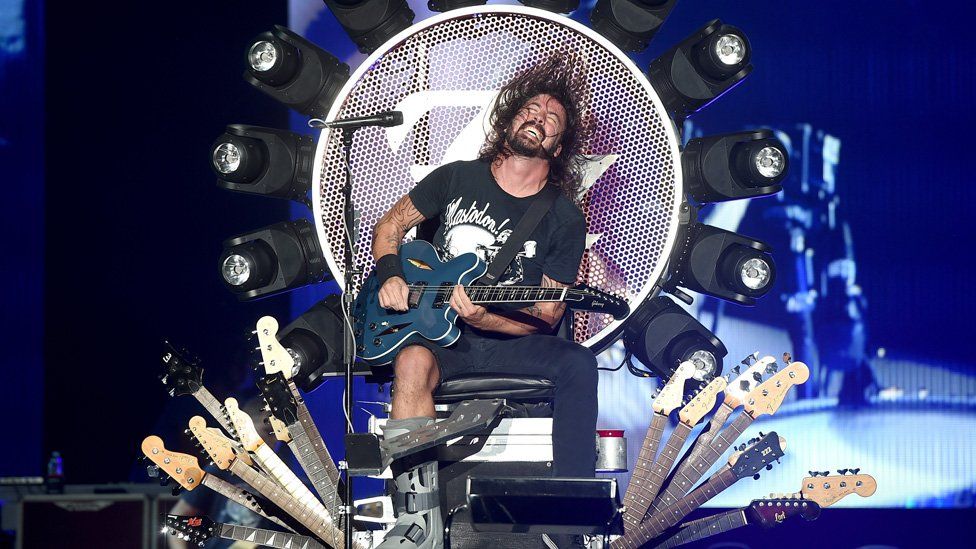 Foo Fighters have launched a court case against a number of insurance companies saying they haven't paid out for seven cancelled gigs.
The US lawsuit mentions three cancelled performances after Dave Grohl broke his leg in June 2015 and four after the Paris terror attacks in November.
The band say there are injury and terrorism clauses in their policies which mean they should be compensated.
They are claiming against underwriters Lloyd's of London as well.
Foo Fighters are also taking action against the insurance broker responsible for securing the policies, Robertson Taylor, which was bought by US firm Integro in December.
Newsbeat has contacted Lloyd's of London and Robertson Taylor for comment.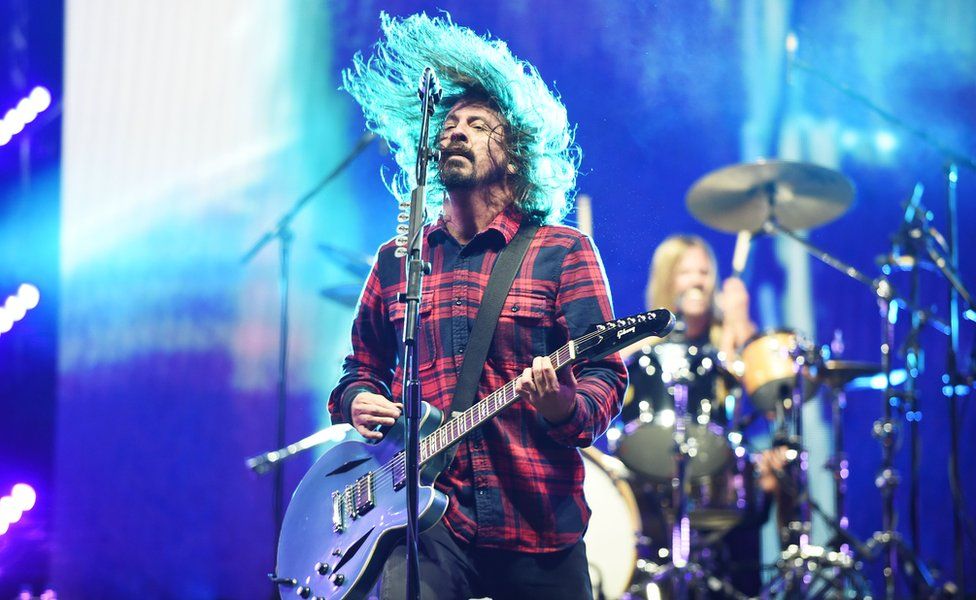 Foo Fighters say the insurers have wrongfully refused to pay their terrorism cover claims for losses from the cancellation of several shows in Europe during their 2015 world tour in November.
The court case, filed on Monday in a federal court in Los Angeles, claims they're owed for shows they called off in Turin, Paris, Lyon and Barcelona after the Paris terror attacks, which saw 130 people killed.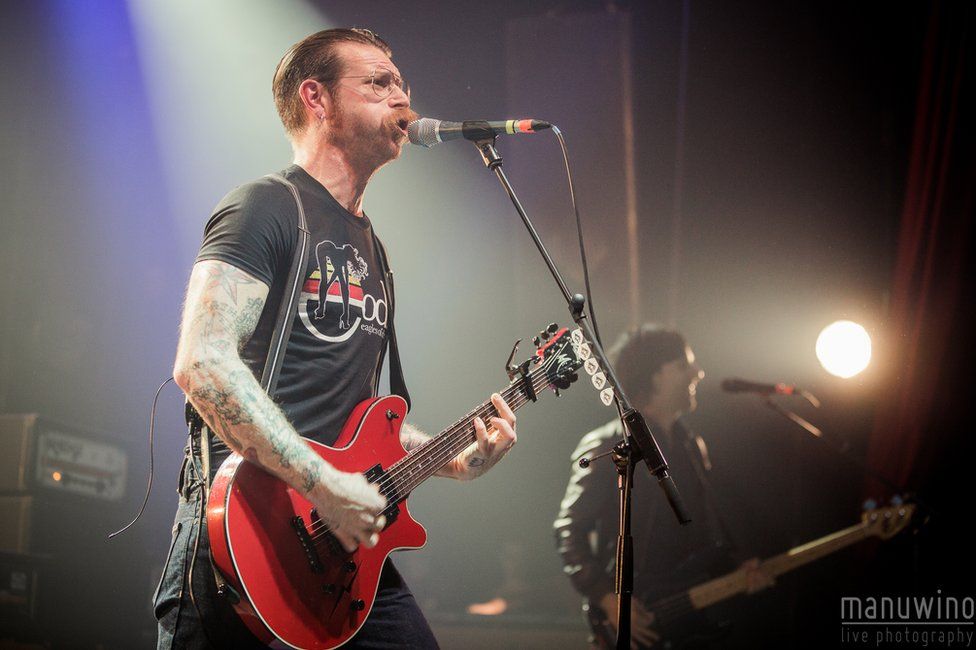 The band say the companies have "failed to pay amounts that even they appear to recognise are due and owing" on insurance claims the band made on several shows which were cancelled.
The Foos say the website, www.foofighterstours2015.com, had been hacked the day after the attacks to display an IS flag, automatic weapon and the threat, "be prepared".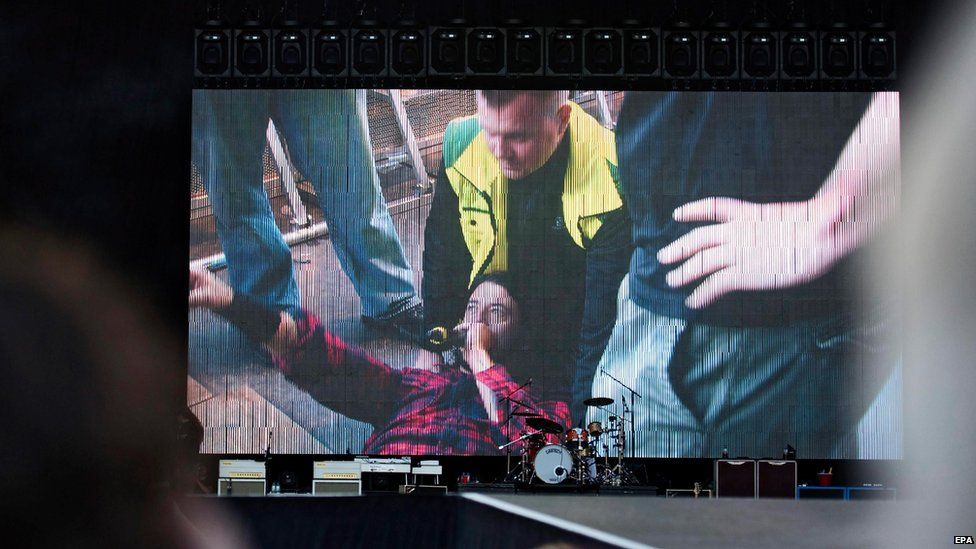 The band says in its lawsuit that it believes it'll be paid for the Paris and Lyon cancellations but alleges that Robertson Taylor advised underwriters against paying for cancelled shows in Italy and Spain despite IS releasing a video threatening additional attacks in Europe.
The second part of the case is about gigs cancelled after Dave Grohl broke his leg during a show in Gothenburg, Sweden, last June.
The frontman finished the gig before heading to hospital to be treated.
The injury meant seven shows were cancelled, three of which - two at London's Wembley Stadium and one at Edinburgh's BT Murrayfield Stadium - are being contested in the band's legal complaint.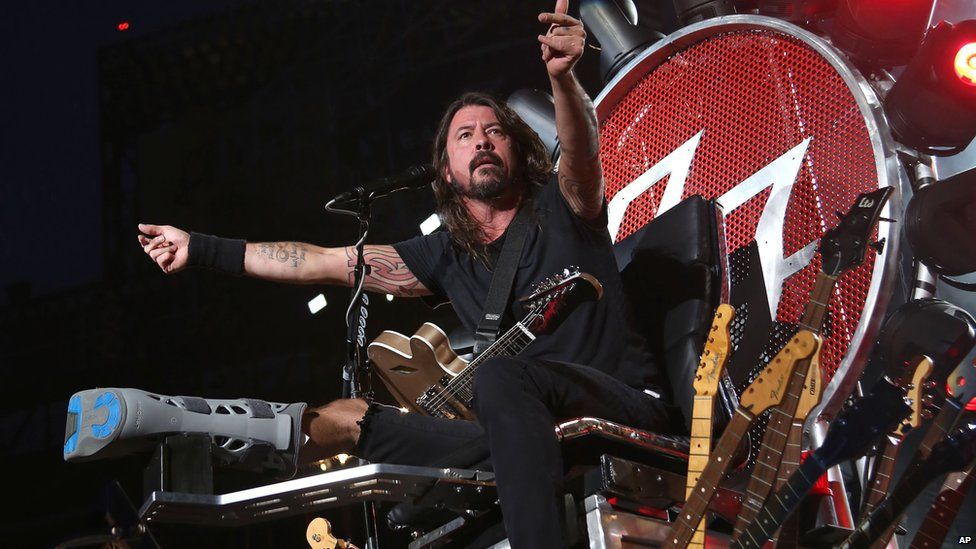 The band also had to pull out of their headline slot at last year's Glastonbury festival. Florence and the Machine performed instead.
After treatment, Dave Grohl went on to perform 53 shows using crutches and a specially-designed throne.
Foo Fighters are claiming for damages, punitive damages to cover Lloyd's of London and Robertson Taylor's conduct plus lawyers' fees.
Find us on Instagram at BBCNewsbeat and follow us on Snapchat, search for bbc_newsbeat