Government to review 12-month deferral period for gay men donating blood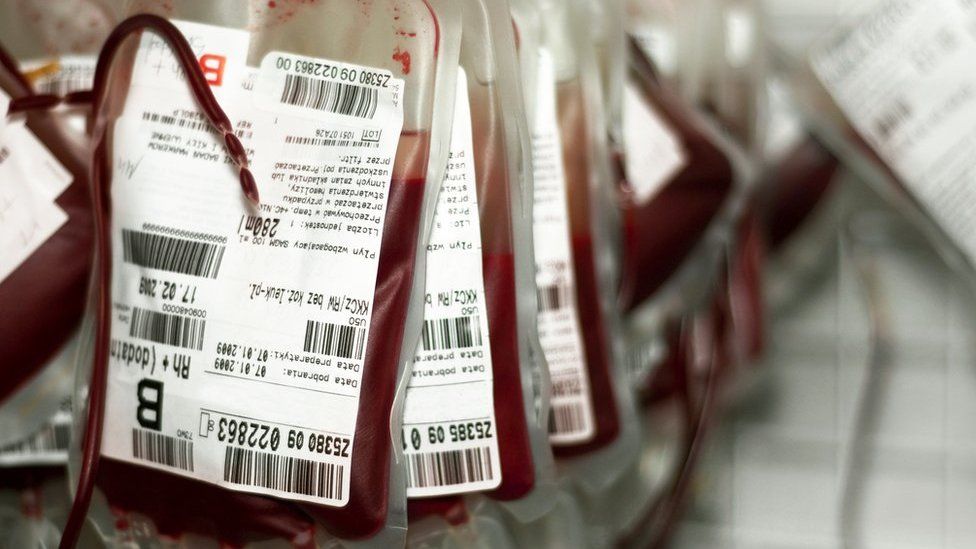 On World Blood Donor Day, the government says it's going to review a law which means that gay men can't donate for 12 months after having sex.
Six thousand blood donations are needed across England and Wales every day.
But in the past 10 years, there has been a 40% decrease in the number of new donors giving blood.
Now the Department of Health has told Newsbeat that it is going to review the law stopping gay men from donating within its referral period.
"Donor deferral for men who have sex with men was changed from lifetime to 12 months in 2011 but five years later it is time to look again at the question," a spokesman said.
"Our expert advisory committee is currently undertaking a review on whether the rules should change and we will base any decisions on their expert advice."
Northern Ireland only changed its indefinite ban to a 12-month window earlier this month.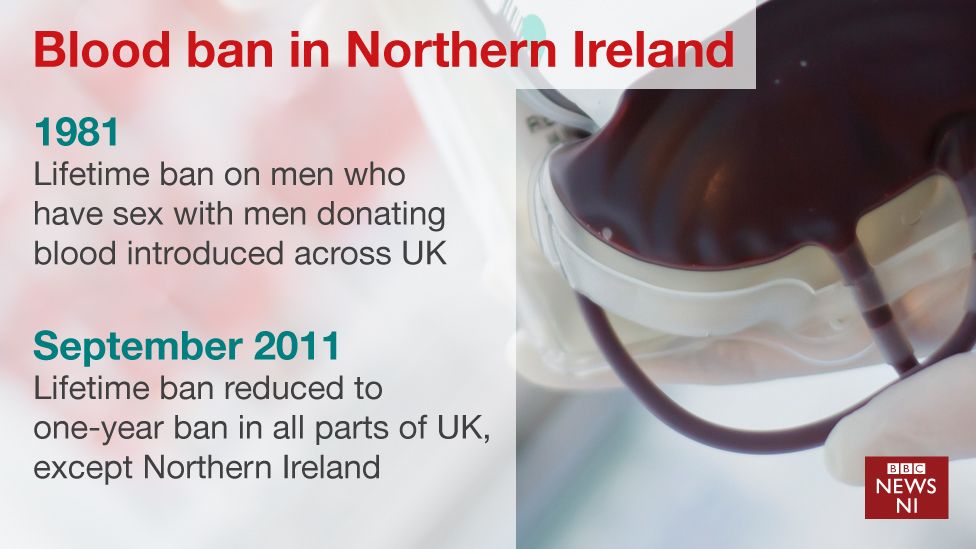 A ban on gay men donating blood was brought in across the UK during the Aids/HIV crisis in the 1980s, but was lifted in England, Scotland and Wales in November 2011.
But a 12-month ban was kept for men who are sexually active.
The same law applies in the US as well.
It meant that many homosexual men couldn't donate blood after 49 people were murdered at a gay club in Orlando and 53 others were wounded.
If an attack like that happened on British soil, LGBT people wouldn't be allowed to donate blood either.
All donated blood is screened anyway and can detect traces of the HIV/Aids virus.
But why is it 12 months?
If a person donates blood having very recently acquired an infection they may still be inside the window where the disease can't be detected by the tests used for screening donated blood.
If unidentified, the donation may be transfused, resulting in transmission of infection to one or more patients.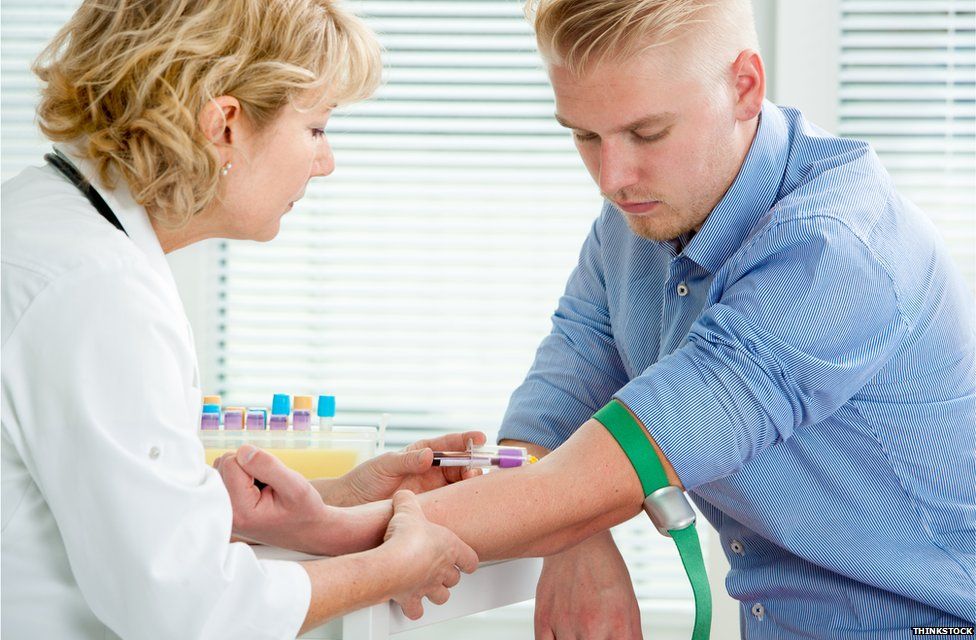 Freedom to Donate is a campaign group which helped get the government to review the law.
They're going to help MPs look into blood donation guidelines.
Ethan Spibey, founder of Freedom to Donate, told Newsbeat: "Things have changed since 2011 and science has advanced.
"Never before has a parliamentary inquiry been run like this feeding into the government's review, so it's a big step in making sure all those who wish to make this life-saving gesture can do so safely and have their voices heard."
Warning: This video may contain third party content
One in four people will need a blood transfer at some point in their lives.
Gay rights campaigner Peter Tatchell told Newsbeat the current ban is medically unjustified discrimination based on sexual orientation.
He believes it is a generalisation about men who have sex with men.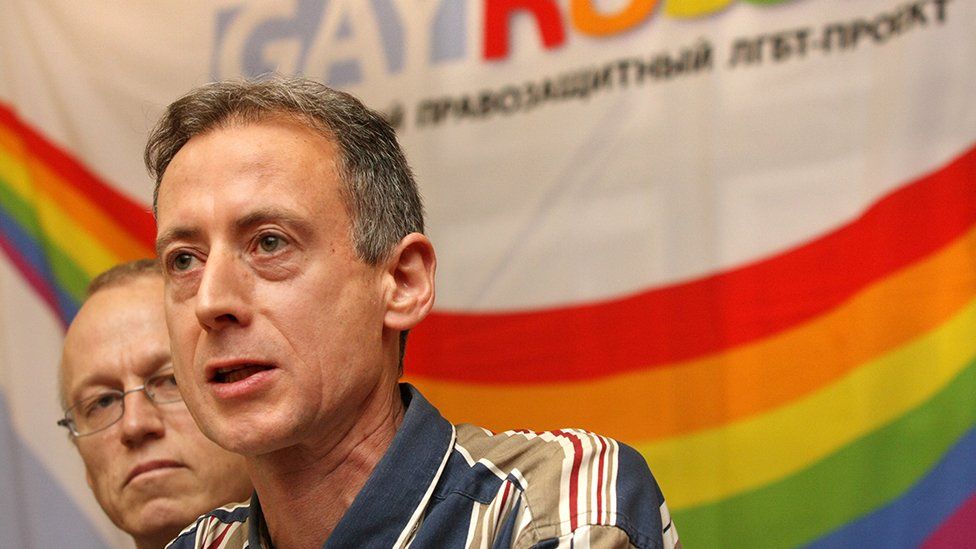 He says the government should cut the basic exclusion period to three months, dependent on the risk factors associated with each individual donor.
"Bizarrely, the blood service's current policy makes no distinction between sex with a condom and sex without one," he says.
"Any oral or anal sex between men in the previous 12 months - even with a condom - is grounds for continuing to refuse a donor under the existing rules.
"This is unjustified. If a condom is used correctly, it is absolute protection against the transmission and contraction of HIV.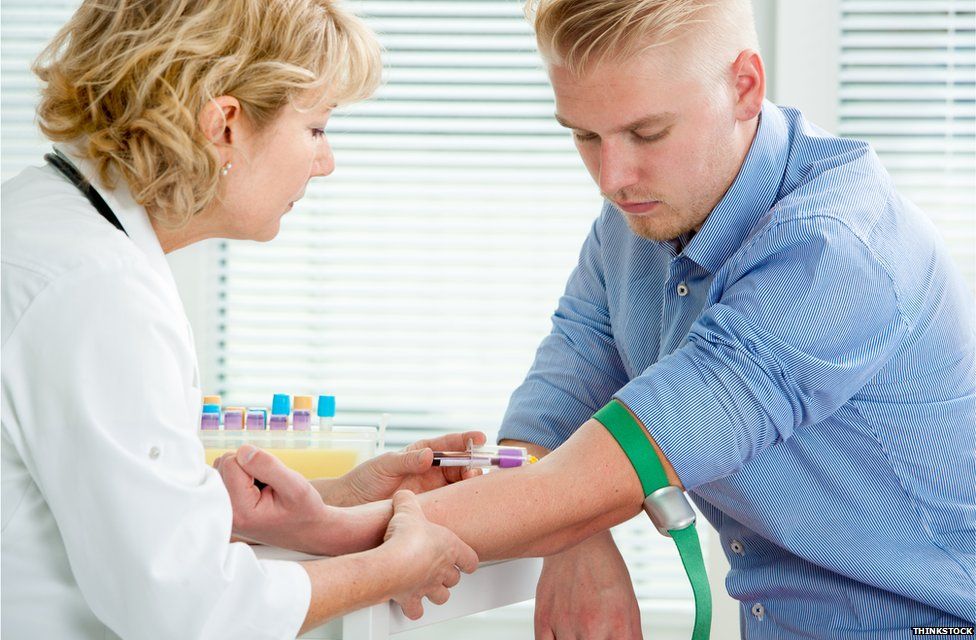 "Men who use condoms every time without breakages - and who test HIV negative - should not be barred from donating blood.
"With these provisos and safeguards, a shorter exclusion period would be reasonable and not endanger the blood supply. The blood donated would be safe.
"Similar criteria should apply to heterosexual blood donors - not just to gay and bisexual ones."
Every time someone gives blood they save or improve the lives of up to three people.
A Stonewall spokesperson said: "The recent tragic events in Florida have revealed just how discriminatory and cruel the blood ban is.
"While LGBT people lay stricken, in need of blood transfusions after a horrific hate crime against LGBT people, rules in Florida - the same as those in the UK - prevented the many gay and bi men who wanted to donate blood.
"The blanket ban on blood donations from men who have had sex with men in the past year is discriminatory and rooted in prejudice not medical evidence."
Find us on Instagram at BBCNewsbeat and follow us on Snapchat, search for bbc_newsbeat