Who are the Russian Ultras and how are they different to other football fans?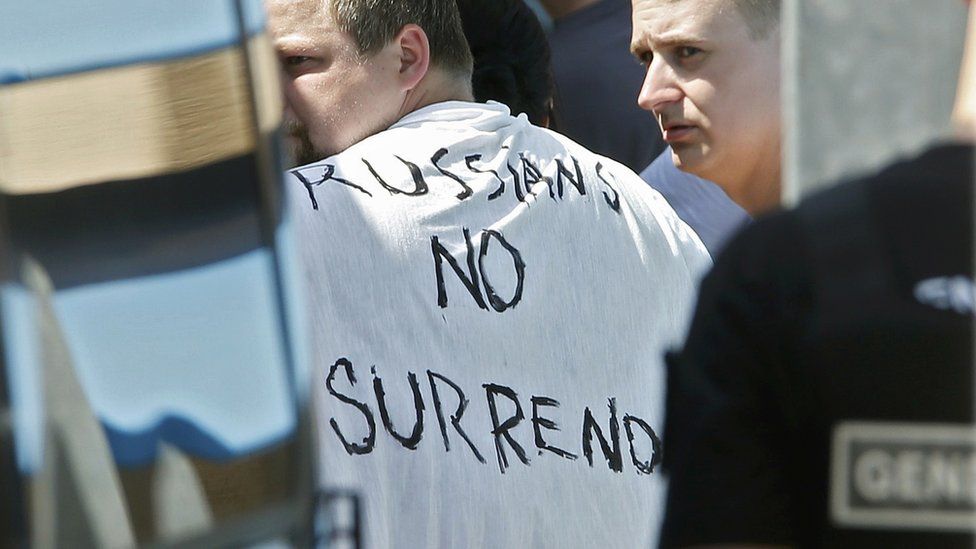 The Russian national football team has been handed a suspended disqualification from Euro 2016 because of fan violence, Uefa has said.
The disqualification will kick in after the tournament is over, but could take effect earlier if similar crowd disturbances happen again.
The team has also been given a 150,000 euro (£119,000) fine because of the violence in Marseilles.
Reports suggest the people responsible are known as Russian Ultras.
About 35 people have been injured in the disorder - four seriously - and 20 people arrested.
That figure also includes England fans.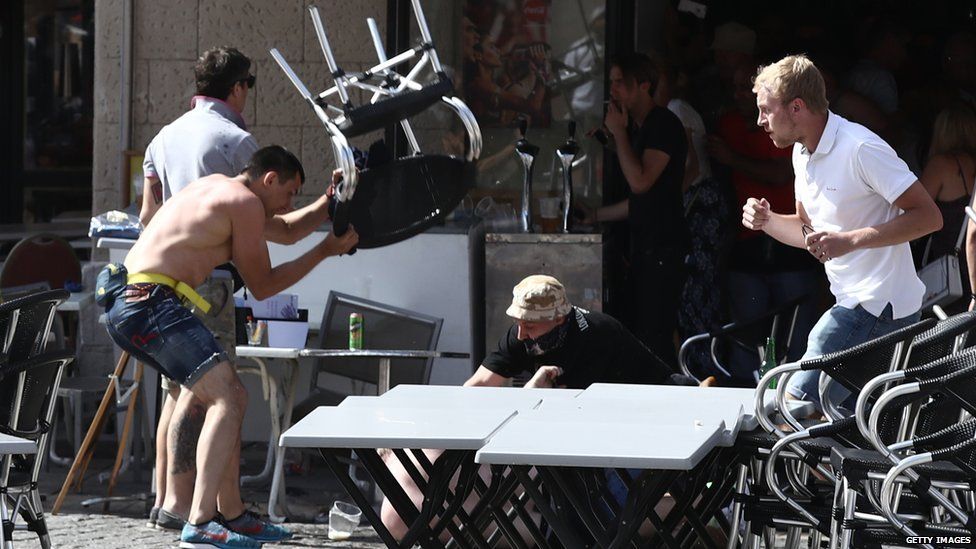 Newsbeat has spoken to Dr Clifford Stott, a professor of social psychology at Keele University who specialises in football hooliganism, to find out more about who the Ultras really are.
"All the terminology here is ambiguous and confusing and doesn't do anybody who's trying to get to grips with the problem any favours," he explains.
"There are essentially three types of categories used to describe football fans. You've got ordinary fans, Ultras and hooligans.
"In the UK we don't really have Ultras. There are a few clubs that do and are starting to develop a more Ultra-style culture but in the European mainland they're a lot more popular."
There are some English clubs which have fans who define themselves as Ultras, with Crystal Palace having one of the largest groups.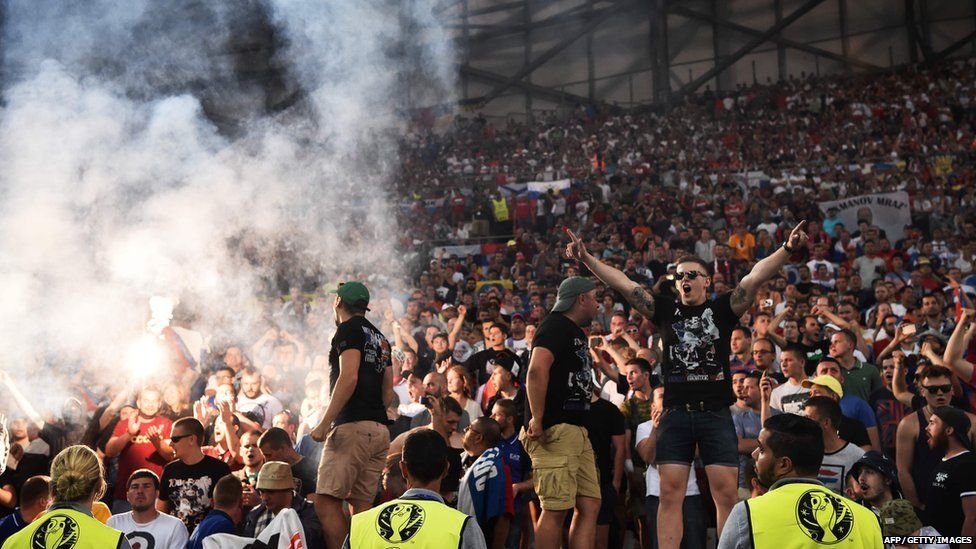 In media coverage around Euro 2016, the words Ultra and hooligan seem to be interchangeable, but Dr Stott says they shouldn't be.
"The Ultras, in the main, are not violent," he points out.
"Sometimes there's some crossover. There are some Ultras who do get more active in violence."
But when that grey area occurs, those people tend to admit to being hooligans.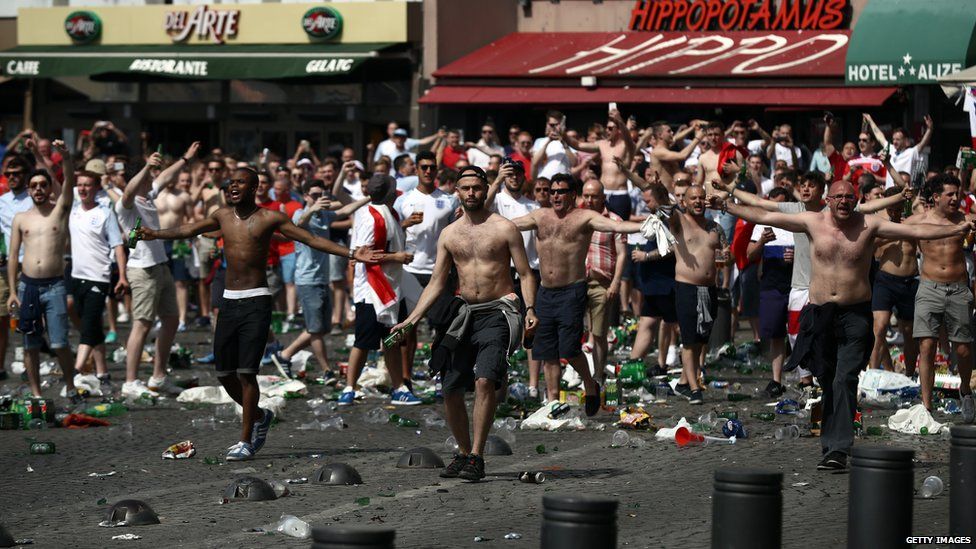 Ultra culture is all about expressing the ultimate fandom, through pyrotechnics, group marches to grounds and flags, banners and chants.
One of the key things about the Ultras, Dr Stott says, is that groups can often be quite political.
"There are groups that do adopt more right-wing, more confrontational styles of football fandom, who do affiliate with this terminology Ultra," he says.
"This is particularly true when you move into the eastern European context. Places like Ukraine and Russia.
"One of the Russian delegates who's been officially accredited to attend 2016 is a far-right activist who has played an important role in politicising Russian Ultras towards a right-wing, nationalist, racist ideology."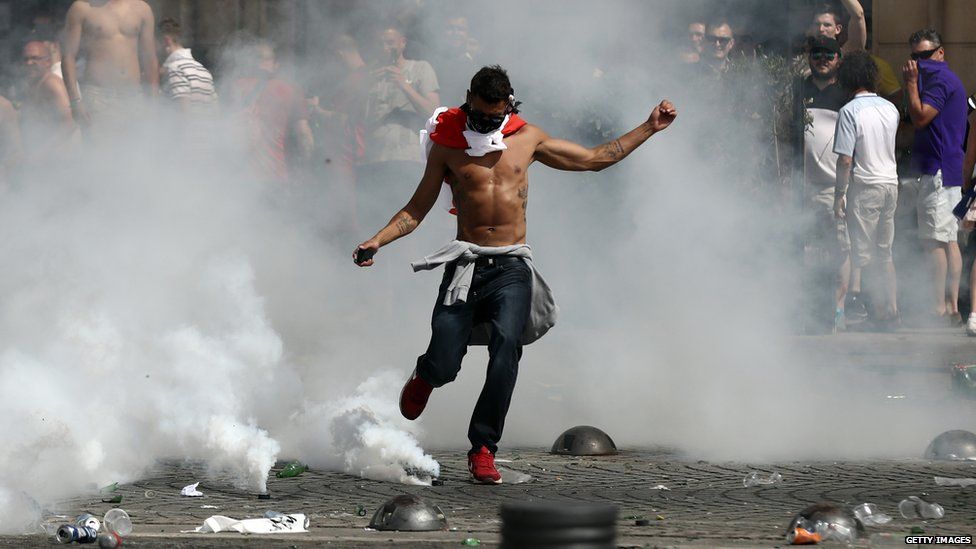 For Dr Stott, the scenes of violence which have dominated coverage of Euro 2016, aren't that surprising.
"The Marseille Ultras pointed very critically towards the aggressive and heavy-handed nature of French policing of football in Marseille and raised some very serious questions about their ability to cope with this large influx of Russian and English and other fans," he says.
He is also critical of the blame that was initially place on England fans, when pictures of the confrontations first emerged.
"The idea that England fans still pose this hooligan threat is completely unsustainable," he says.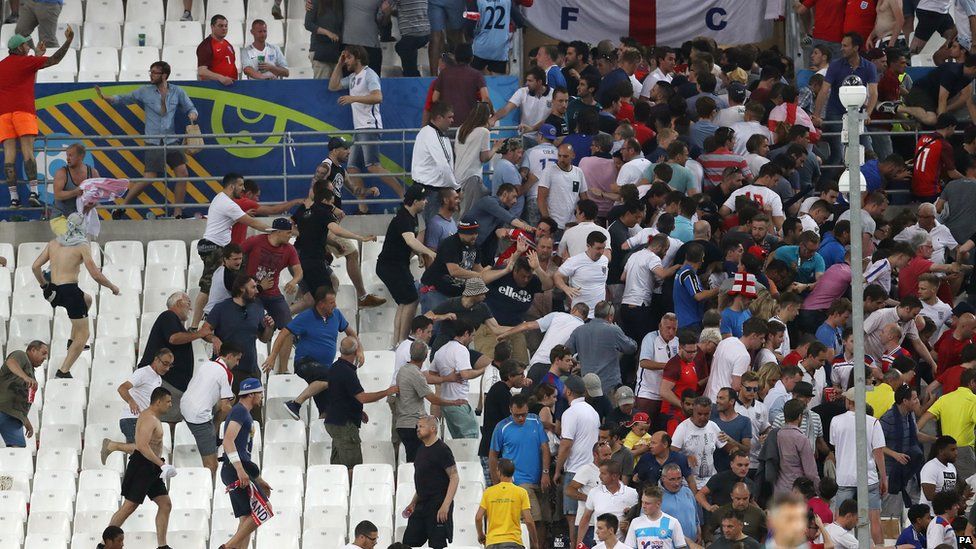 Many of the fans are "naive teenagers from England who fly over to Marseille and drink a lot", he explains.
"It's a particular version of Englishness that's not particularly pleasant but it's not criminal and it's not about violent confrontation.
"But if you throw into that mix groups that come out to attack England fans and then add to that a policing response that does nothing to protect them in that context, of course what happens is you get England fans grouping together and they start to defend themselves from those attacks."
Find us on Instagram at BBCNewsbeat and follow us on Snapchat, search for bbc_newsbeat