England thugs make us all 'look like idiots'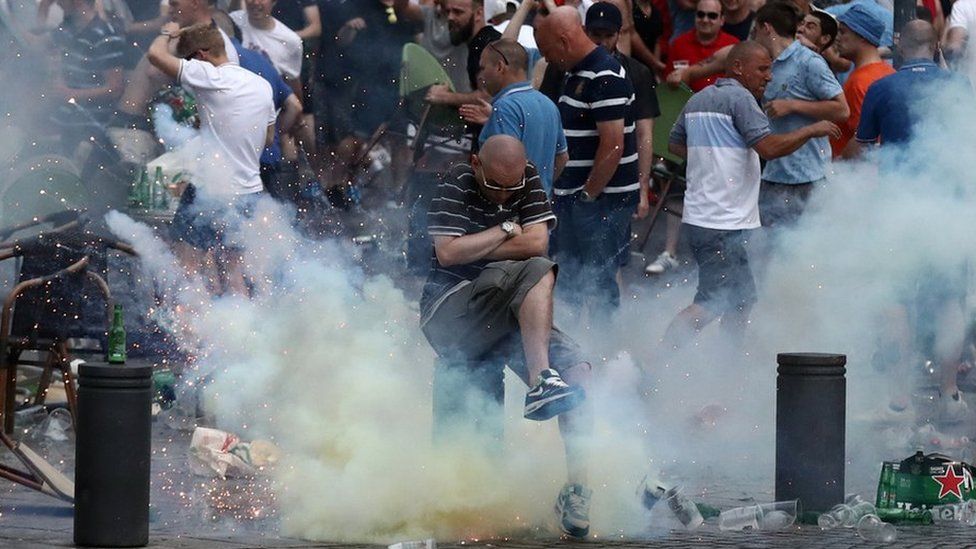 England fans in Marseille were targeted with tear gas by French police for a second night running on Saturday.
Uefa has threatened to disqualify England and Russia from Euro 2016 if there is any further violence by fans.
Supporters had gathered in the Old Port area of the city ahead of the start of the tournament.
Police clashed with fans who threw bottles outside an Irish bar near the marina.
Fans claimed there had been provocation from French locals before the trouble.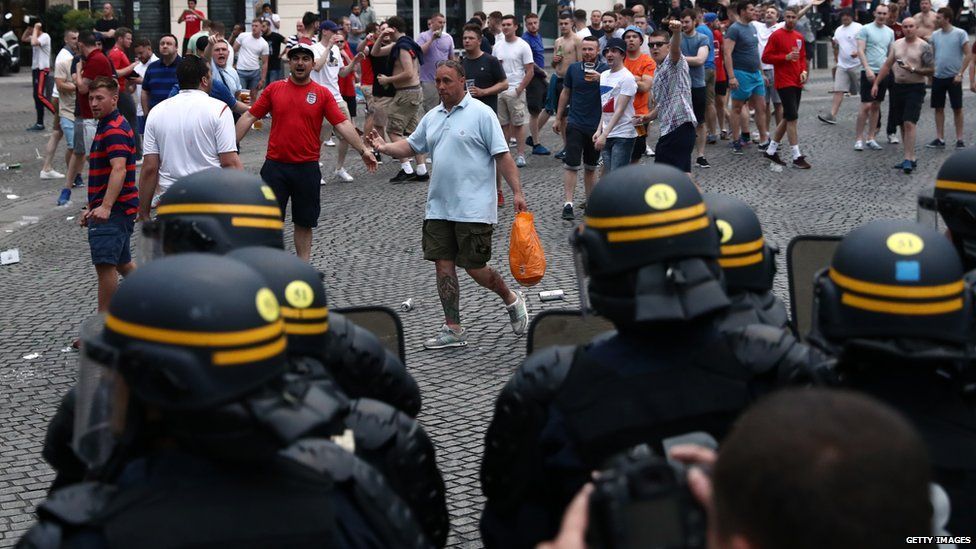 "We were sat in a nearby bar and all of a sudden I started sneezing," says England fan Paul.
"I looked around and saw this massive cloud of gas coming towards us all.
"All the families around us and ourselves got up and ran."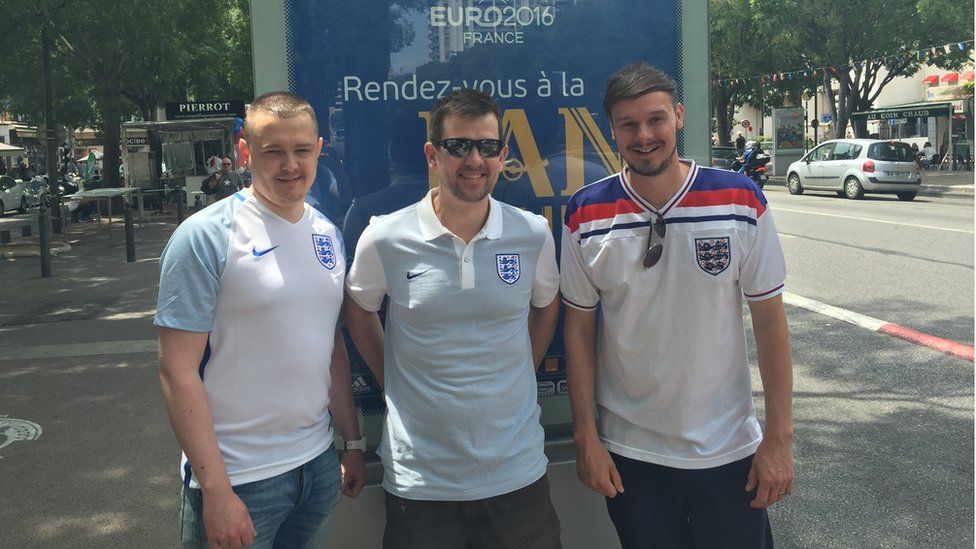 Paul and his friends Adam and Dave are in Marseille ahead of England's opening match of Euro 2016 against Russia on Saturday night.
"I didn't see any trouble, it was just literally them [the police] letting the gas off.
"It seemed like they had wanted to do it all day."
Newsbeat spent much of Friday in the area and watched on as hundreds of England fans started to fill the port's bars.
There was a heavy police presence and at one point officers asked a bar to stop serving alcohol briefly because of the fans loud chanting.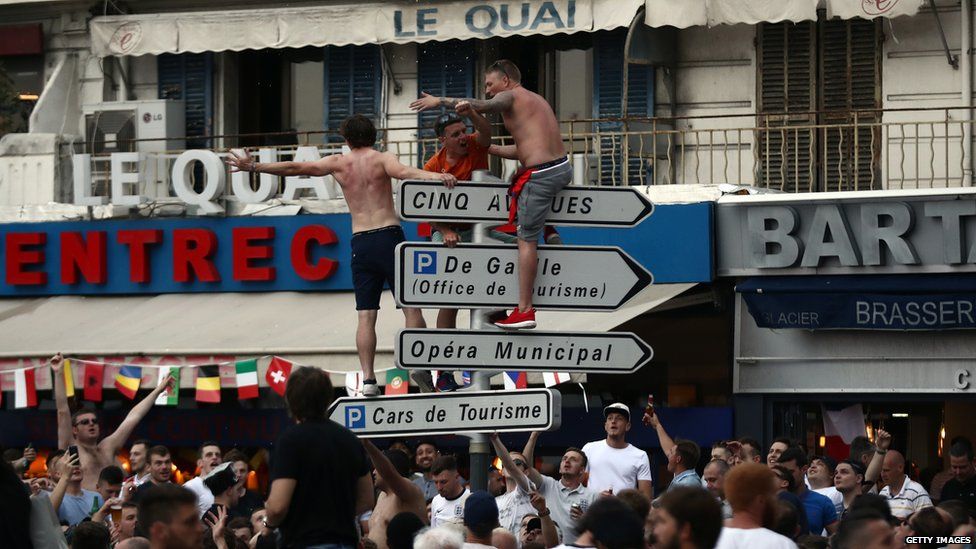 "Makes you feel a bit sad really because the majority of us are normal fans who want to be here and have a good time and stay out of trouble," adds Adam.
"It's just a small minority who go to cause trouble really."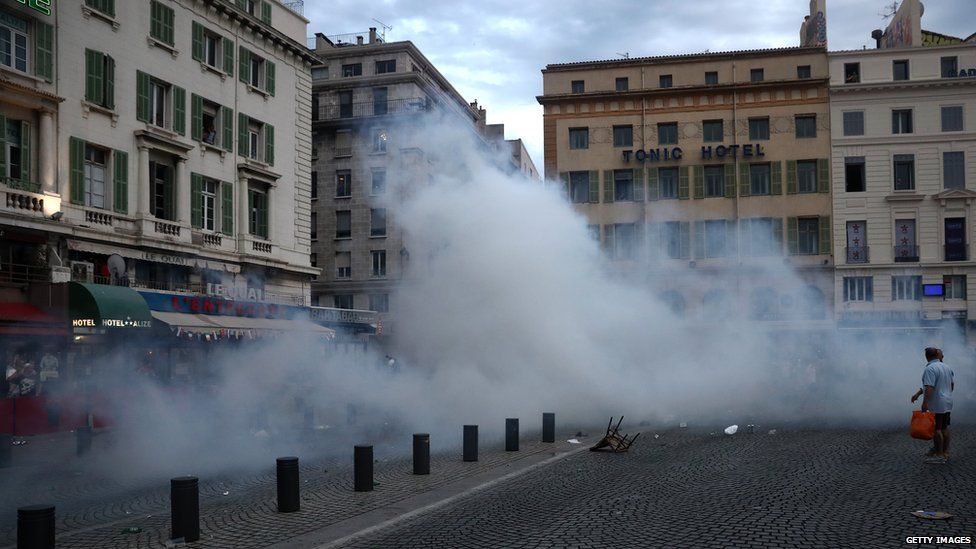 On Thursday four French policemen were injured as they moved in on England fans, the news website France Bleu reported.
We know one England fan and one local man were arrested during that brawl.
"I think this has damaged the reputation of England fans for this whole tournament because it's all over the news so the other cities hosting games will be aware," says Adam.
"They'll just think England fans are idiots and we're not."
Find us on Instagram at BBCNewsbeat and follow us on Snapchat, search for bbc_newsbeat