Britain's first UFC champion, Michael Bisping, wants to defend his title in the UK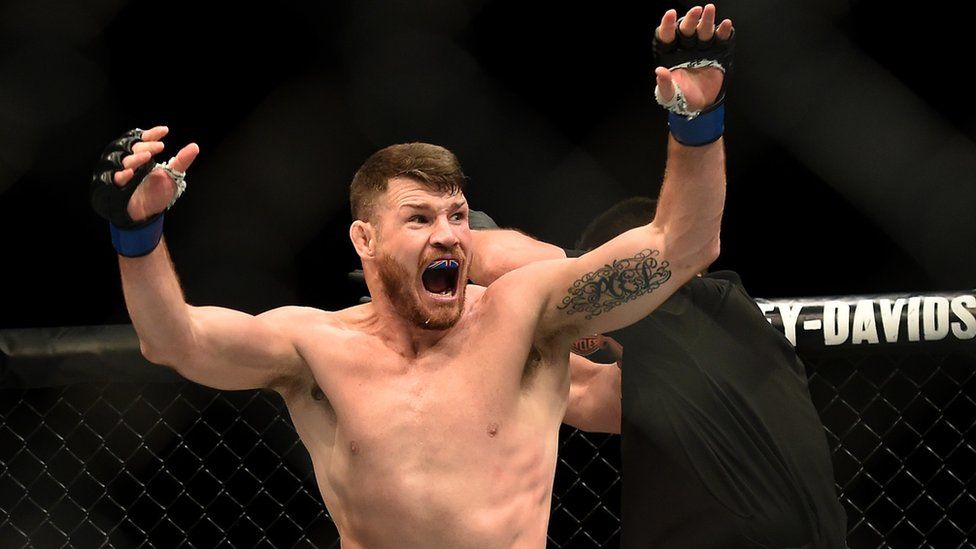 Last weekend, Michael Bisping became the first British UFC champion.
The 37-year-old, who was born on a military base in Cyprus, knocked Luke Rockhold out in LA in the first round.
He only found out that he was fighting for the Ultimate Fighting Championship's (UFC) middleweight title 17 days before the bout after Chris Weidman pulled out with an injury.
Luke Rockhold previously beat Michael Bisping in 2014 but had no answer to a savage left hook in their rematch.
The mixed martial arts (MMA) fighter says his life has changed since last Saturday at UFC 199.
"It's crazy, the life of a champion - I never realised how different it was," he tells Newsbeat.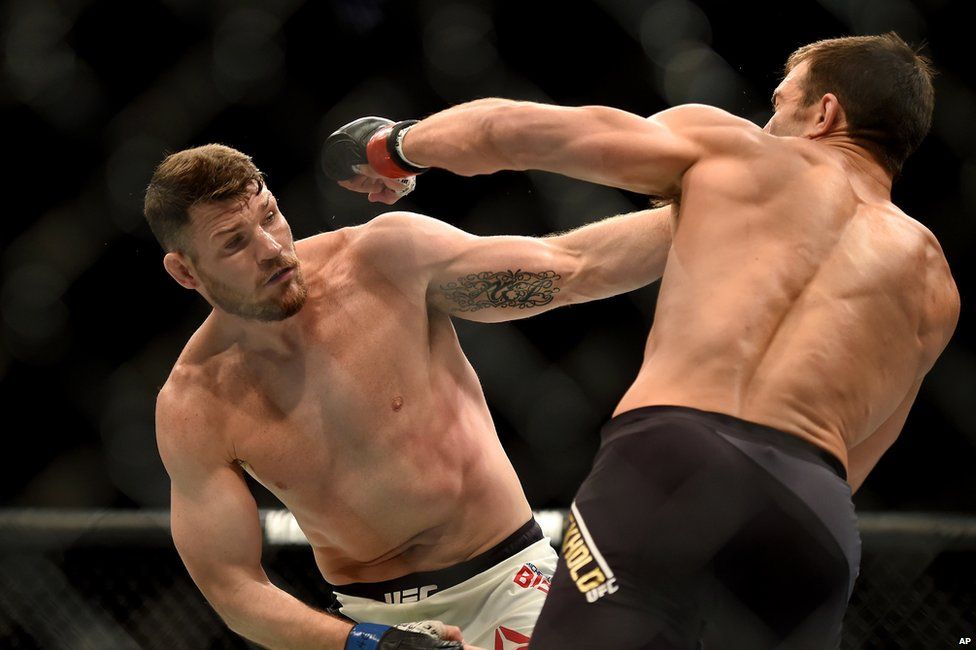 "I'm certainly enjoying it so far. The treatment you get from the people, the treatment you get from the UFC, the influence you have in your next steps moving forward.
"There are lots of offers and deals and sponsorships - there are all kinds of things coming in. It's very, very nice."
Michael Bisping began his UFC journey 10 years ago at the age of 27, two years after taking up MMA.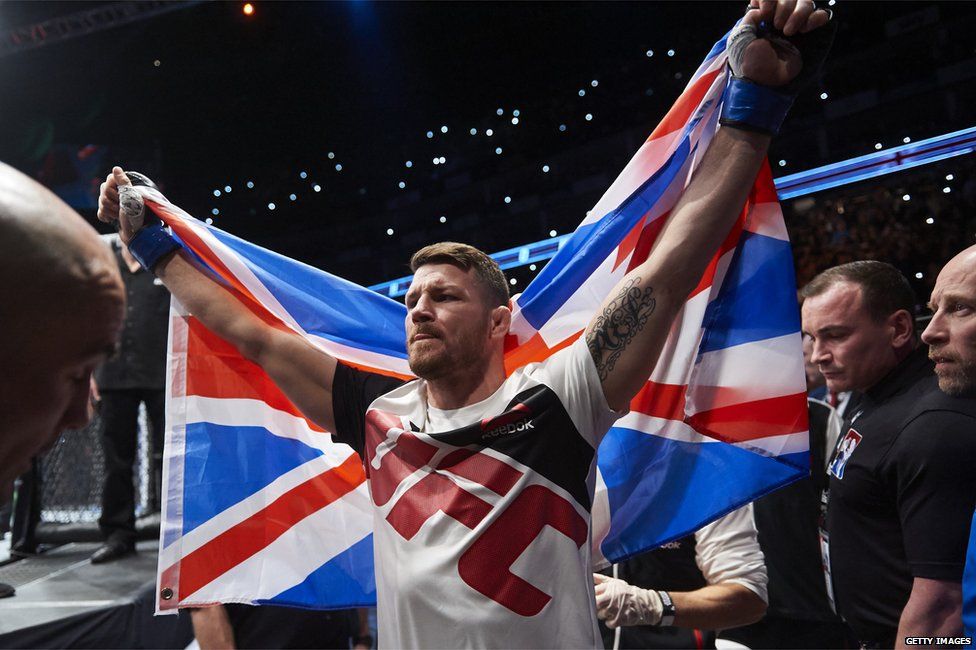 Before that he did various jobs to make ends meet including working in a slaughterhouse, factories, building and even DJ'ing.
Since taking up mixed martial arts he's won 29 fights and only lost seven bouts.
But before defending his belt for the first time, Michael Bisping says he's going to take a well earned break.
"I had a discussion with the president of UFC, Dana White, and I said I'd love to defend my title in the UK but we'll see," he says.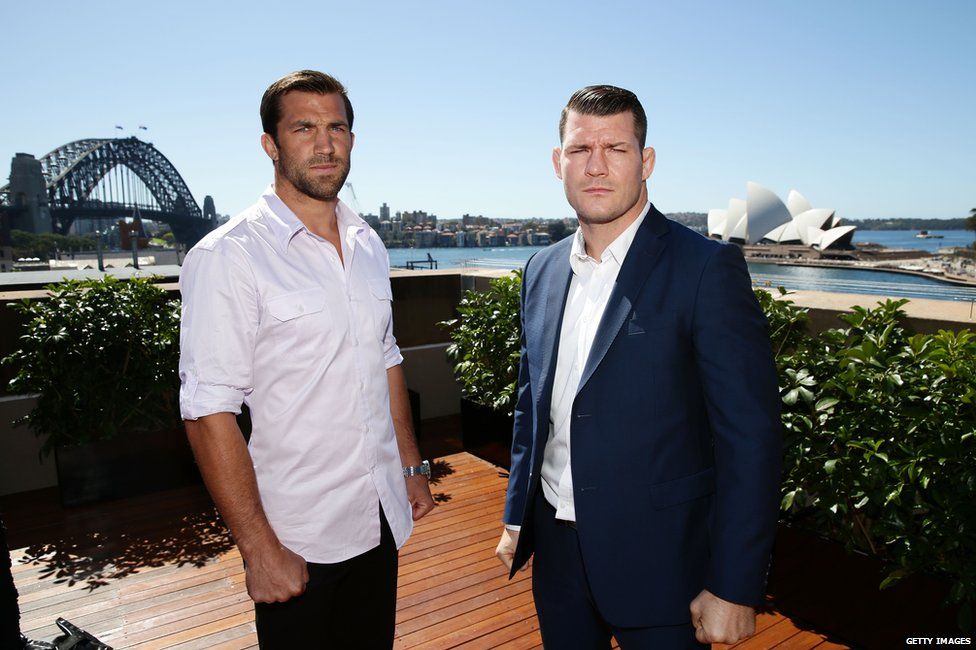 "It's obviously down to what the UFC wants to do next but I'm very much focussed on defending the belt.
"The old saying is, 'You're not the champion until you defend it', so I do intend on defending this belt and defending it successfully.
"But I deserve a holiday. So me, my wife and children, we're going to take a well deserved break, get some sunshine and then we'll start thinking about what the next fight will be."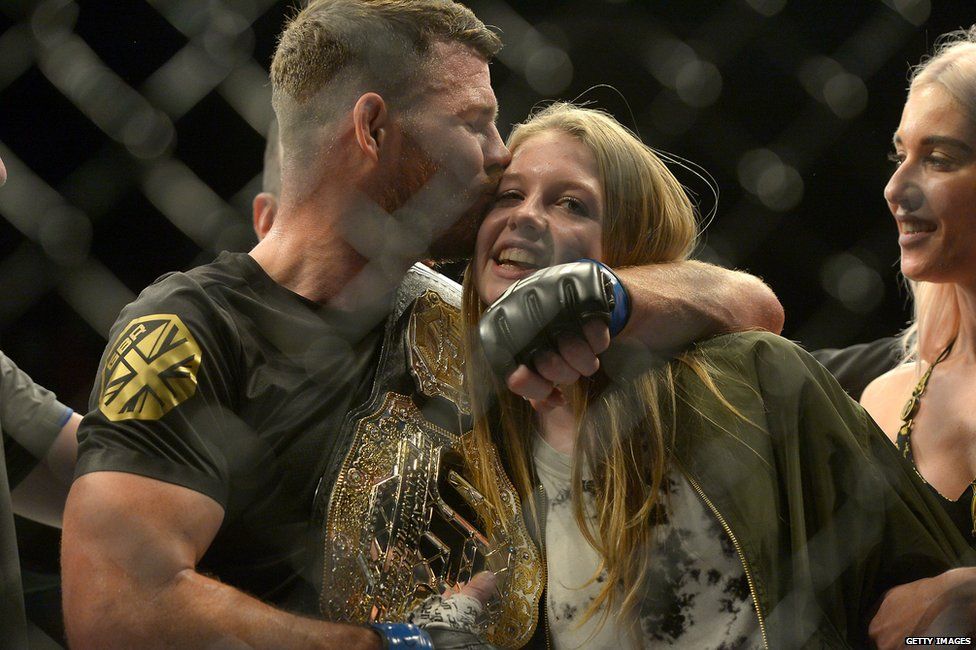 Michael Bisping is the UK's first UFC champion since the MMA organisation was formed in 1993.
He says that's probably because the sport's been more popular in America and Latin America until recently.
"The UK's full of good fighting talent," he says. "We've had a deep history of boxing. Of course we've always been a fighting nation.
"I guess when you look at the talent pool, the talent pool in the US and Brazil is a lot deeper. Just on ratio and stats, it's harder.
"But more and more guys are taking up the sport in the UK. I am the first [British champion] but I guarantee I won't be the last."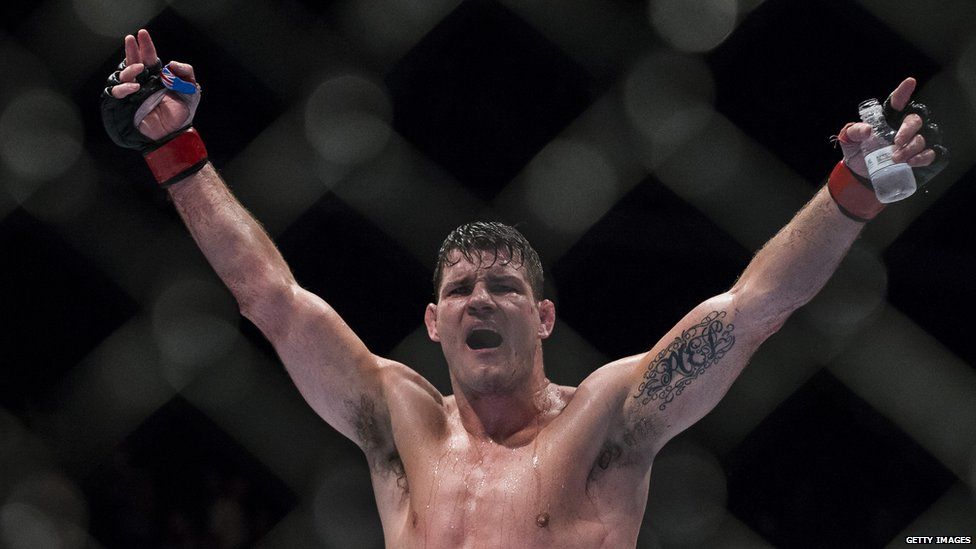 With MMA becoming more popular around the world, there's been some discussion about it being included as a sport at future Olympic Games.
UFC co-owner Lorenzo Fertitta told the BBC in February that he thought that was definitely a possibility.
Michael Bisping, who now lives in Orange County, California, agrees.
"If you look at mixed martial arts it encompasses a number of Olympic sports already," he says.
"We use judo, we use boxing, we use taekwondo techniques, wrestling is very dominant in the UFC.
"These are already Olympic sports. The only difference is that we do them all at the same time. I think it's only a matter of time."
Follow live commentary and post-fight video of UFC Fight Nights on the BBC Three website.
Find us on Instagram at BBCNewsbeat and follow us on Snapchat, search for bbc_newsbeat