Slipknot singer has surgery on his neck, which he didn't realise he'd broken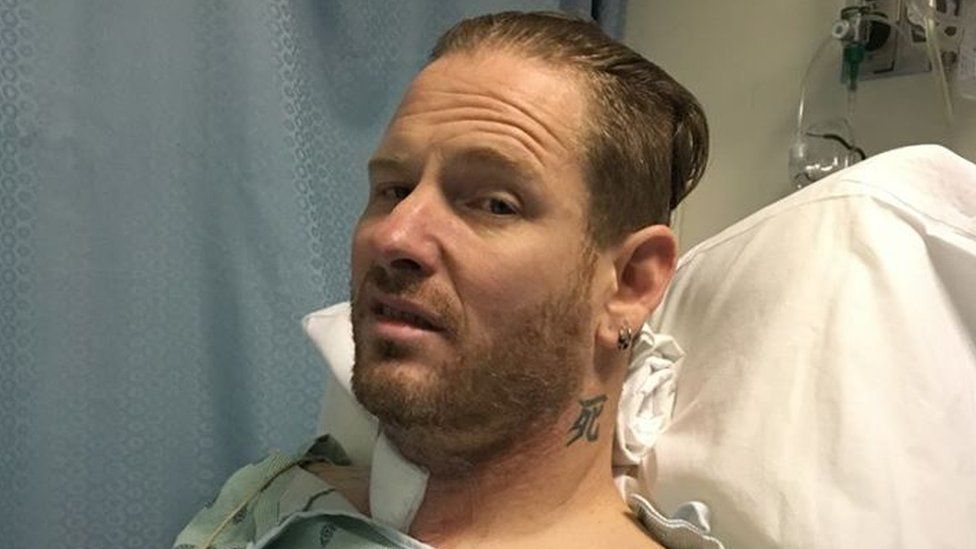 Slipknot have postponed the first few weeks of their joint US tour with Marilyn Manson after lead singer Corey Taylor discovered he'd broken his neck.
He said he didn't realise until he was having a physical examination.
Writing on Twitter, he said: "Basically broke my neck a while back & didn't realize it. Had 2 have disc replaced & work on vertebrae. Those 1st shows rescheduled for Aug."
Slipknot will now resume their tour in Nashville, Tennessee, on 28 June.
Slipknot had been due to play 12 concerts with Marilyn Manson and Of Mice & Men between now and 28 June.
The band says all of those dates will be rescheduled, if they haven't been already.
They're also due to play in New Zealand, Australia and Japan later this year.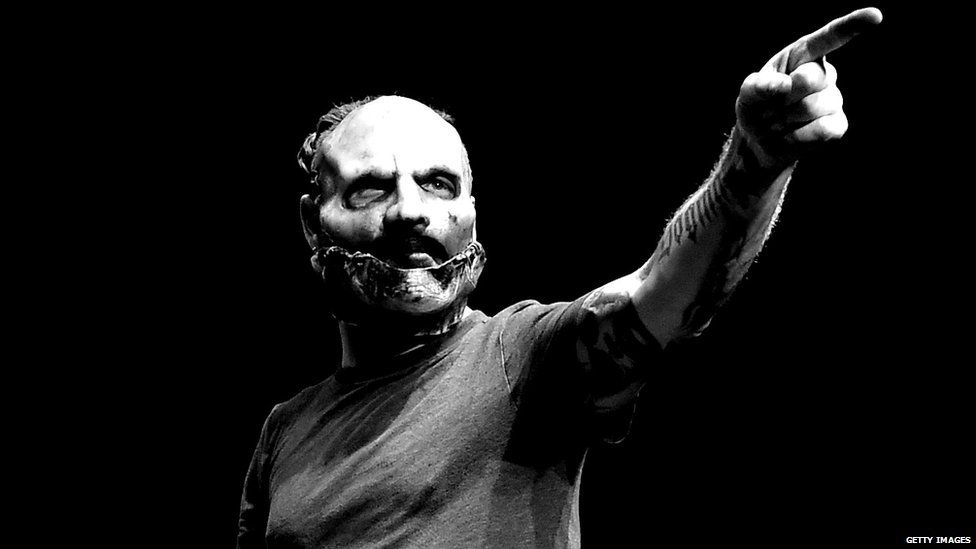 A separate note on the band's Facebook page said: "Regretfully, I'm sending this to our fans to inform you that we will be postponing the first couple of weeks of our upcoming US tour.
"Unfortunately, I had to undergo an unplanned spinal surgery.
"I am recovering nicely, and all went well! I need a little recovery time before hitting the stage.
"We will start the summer tour in Nashville on 6/28 and continue as previously scheduled.
"An update on the rescheduled dates will be available in the next few days. I hope you all understand and thanks for always having my back! Thank you - Corey."
Find us on Instagram at BBCNewsbeat and follow us on Snapchat, search for bbc_newsbeat