Alesha Dixon, 5ive and East 17 pull out of Brexit music festival in Birmingham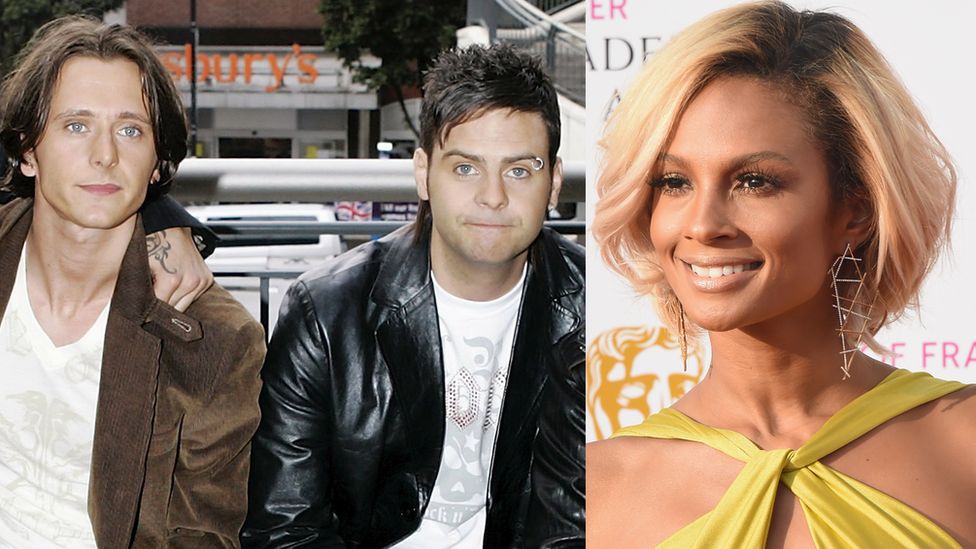 Alesha Dixon and boybands 5ive and East 17 have pulled out of a "Brexit gig" funded by the Leave.EU campaign.
Rose Royce, who had a hit with Car Wash in the 1970s, is said to be considering pulling out too.
Both 5ive's and Alesha Dixon's management said they had made the decision after realising the concert was "more a political rally".
BPop Live will take place in Birmingham on 19 June - four days before the EU referendum.
"When Rich and Scott agreed to play the event they understood that it was a pop concert funded by one of the Brexit organisations and not a political rally," 5ive's management told Newsbeat in a statement.
They would like to make it clear that as a band 5ive have no political allegiances or opinions for either side.
"As it has come to light that this is more a political rally with entertainment included they have both decided to cancel their involvement.
"They would like to make it clear that as a band 5ive have no political allegiances or opinions for either side.
Their allegiance is first and foremost to their fans."
East 17's manager told Digital Spy that they won't be performing, and Alesha's manager had similar concerns.
"When Alesha was approached to perform at this event it was on the understanding that she would be there purely as an entertainer," he told Newsbeat.
"We have decided to withdraw Alesha from the event. We wish to apologise to any fans who may have purchased tickets.
"I would like to make it clear that Alesha has no political allegiances either way on this issue."
A spokesperson for Rose Royce, aka Gwen Dickey, said she "didn't know what [Brexit] was, and is still considering it, but doesn't think she will be doing it".
Brexit is a combination of Britain and "exit" and refers to the campaign which favours Britain leaving the EU.
Twitter users reacted with humour to the cancellations.
We contacted Bpop Live to find out their side of the story, but they haven't responded.
We did hear from Andy Wigmore, the Director of Communications at Leave.EU.
"Firstly, Leave.EU have only endorsed the event, we're not running it," he said in an email.
"But it's NOT [sic] a political rally.
"As for 2/5ths of Five pulling out - that's up to them.
"Not sure I understand their reasons but I think they have missed a great opportunity.
"Any way of communicating to young people the importance of voting is welcome.
"Even if they were voting In and performed wearing In t shirts we would have still been happy for them to be part of it.
"Getting the young to vote on their future is hugely important and all we are supporting is that effort by the BPop Live events team."
Sigma cancelled their appearance at the same event last month, saying they "weren't aware it was a political event".
When the lineup was announced, some Twitter users took the opportunity to make puns.
The official Twitter account of Leave.EU dropped an unfortunate clanger - they got the date wrong of the event they're paying for.
Nigel Farage is thought to be a guest speaker at the event.
The festival has suffered its fair share of setbacks.
It was originally meant to take place on 8 May but was cancelled after Sigma pulled out.
The Remain campaign has backing from the music world too with Alt J, Editors and Paloma Faith all said to be in favour of staying in Europe.
Find us on Instagram at BBCNewsbeat and follow us on Snapchat, search for bbc_newsbeat