David Bowie was set to appear in new series of Twin Peaks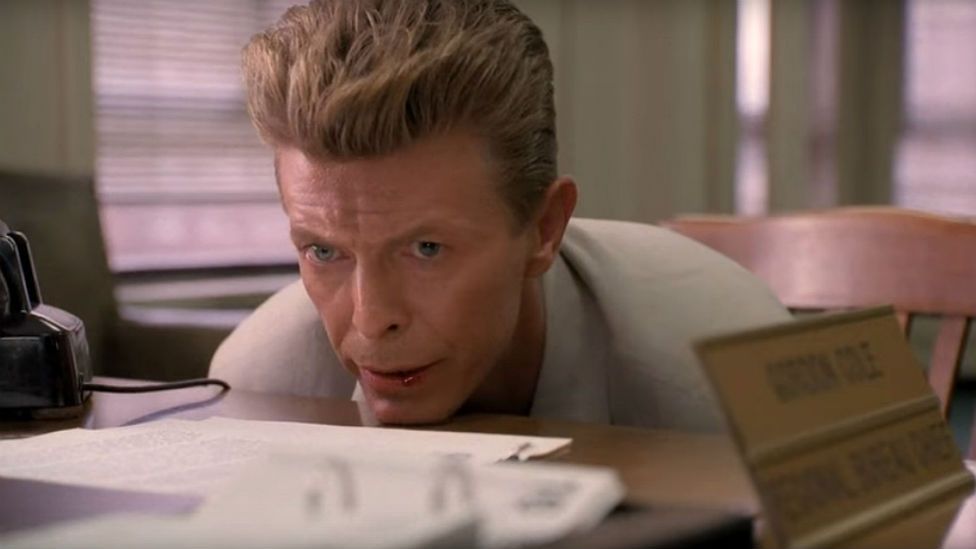 A returning Twin Peaks star has confirmed David Bowie was due to appear in the 2017 revival of the TV show.
Actor Harry Goaz, who played emotional Deputy Andy in the two original series, revealed the plans in a new interview about the iconic show's return.
Bowie appeared in the drama's movie sequel, Fire Walk With Me in 1992 as Agent Phillip Jeffries.
Jeffries was seen in a short sequence alongside David Lynch and Kyle MacLachlan.
The Dallas News interview with Goaz contains no direct quote from the actor about Bowie's return but does shed light on filming the new series of the cult classic and the secrecy the stars have been sworn to.
"We didn't even receive lines for our entire scenes, only our sides," he tells the publication, also revealing scripts were immediately shredded after completing each scene.
"It was magical, heart-wrenching and very tearful at the end. For everyone," Goaz says. "David doesn't really direct actors so much as he paints with them. So, in that comes a lot of trust that you relinquish to him wholeheartedly.
"To be able to go back to that 25 years later is amazing. We have a very maternal, psychic connection."
The 2017 Twin Peaks revival has a 217 member cast, with musicians Trent Reznor, Eddie Vedder and Sky Ferreira joining returning members from the original series.
Find us on Instagram at BBCNewsbeat and follow us on Snapchat, search for bbc_newsbeat