Eurovision's Sergey Lazarev: Gay life exists in Russia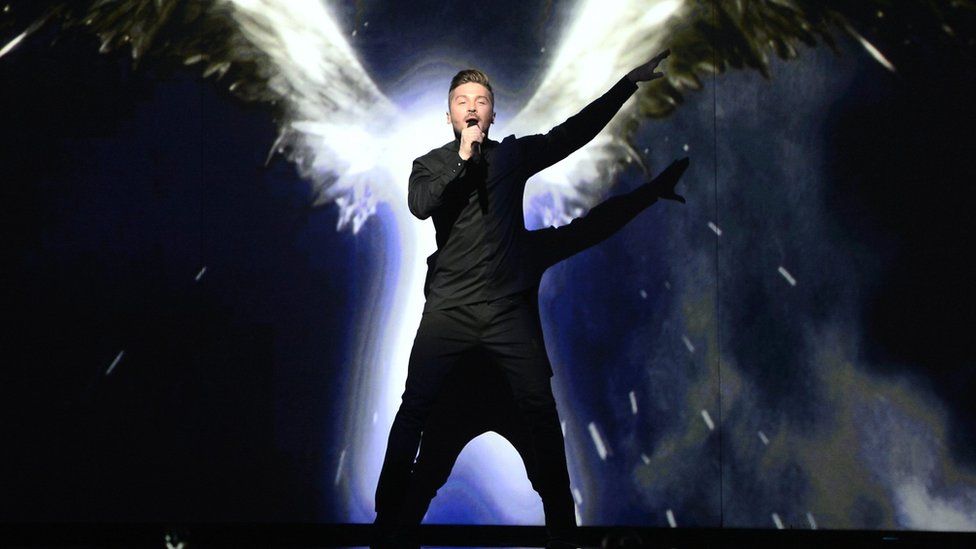 Despite his country's controversial laws, Russia's Eurovision entrant says the LGBT community will be welcomed to his country if he wins the contest.
Gay rights campaigners have often criticised 2013 legislation which means heavy fines are handed out for people providing information about homosexuality to under 18s.
Sergey Lazarev is the favourite to win, which means Russia would host next year if that happens.
"Gay life exists in Russia," he tells Newsbeat.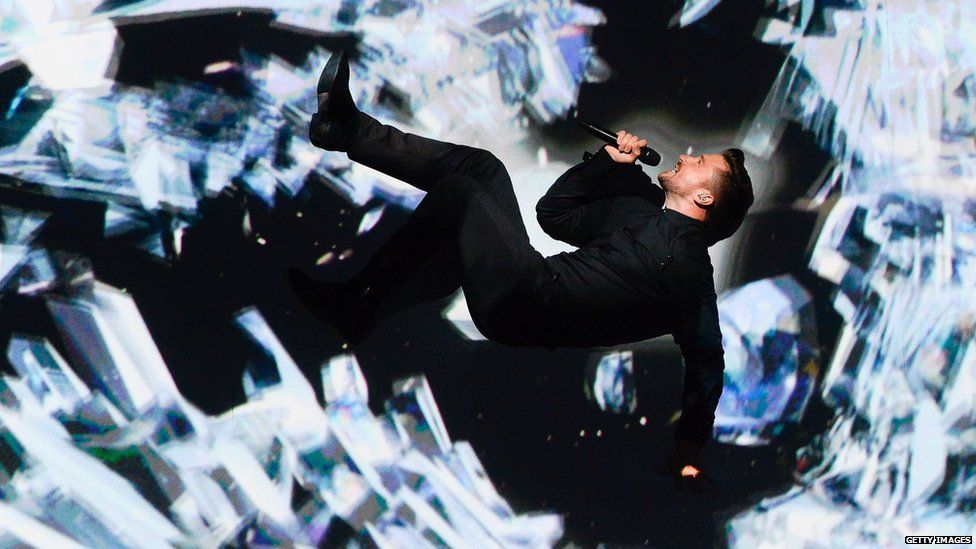 "There is more talk and rumours about problems than exist. I just want you to come and see everything yourself."
The law also allows Russian authorities to block access to websites deemed to promote homosexuality.
The Eurovision Song Contest has a large LGBT following around the world.
In 2014, a Russian politician called the Eurovision Song Contest "a Europe-wide gay parade".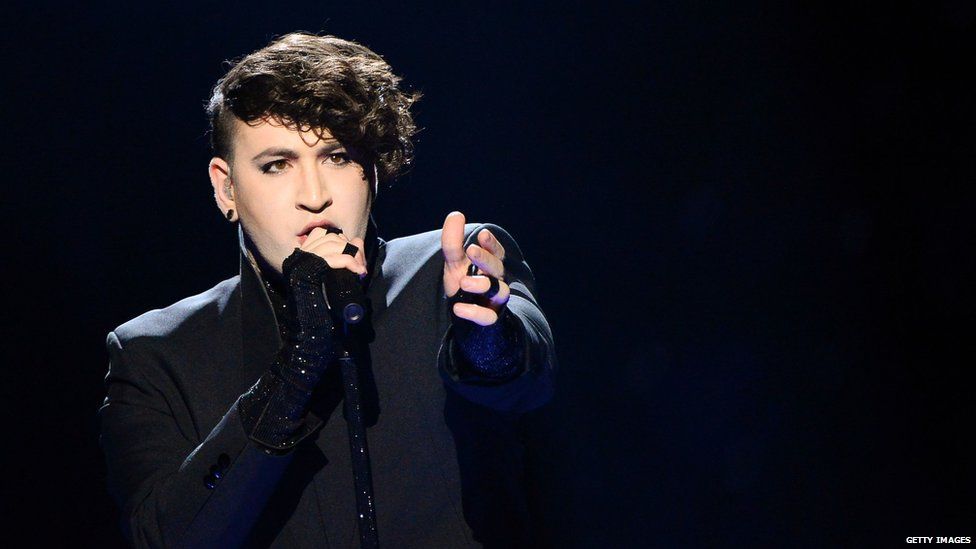 Recently, the Israeli entrant to Eurovision, who's openly gay, criticised his treatment in Russia after an incident at Moscow airport.
Hovi Star says he had his passport ripped up in front of him when he entered the country to perform.
"Not everything can be sunshine and rainbows," says Hovi.
"But I really hope it won't happen again to anybody else because it's not cool that when you come into a country - especially in the Eurovision - that something like that happens."
Hovi wants to make it clear that the incident has nothing to do with Sergey himself, who he says he "really likes" and was a "nice host".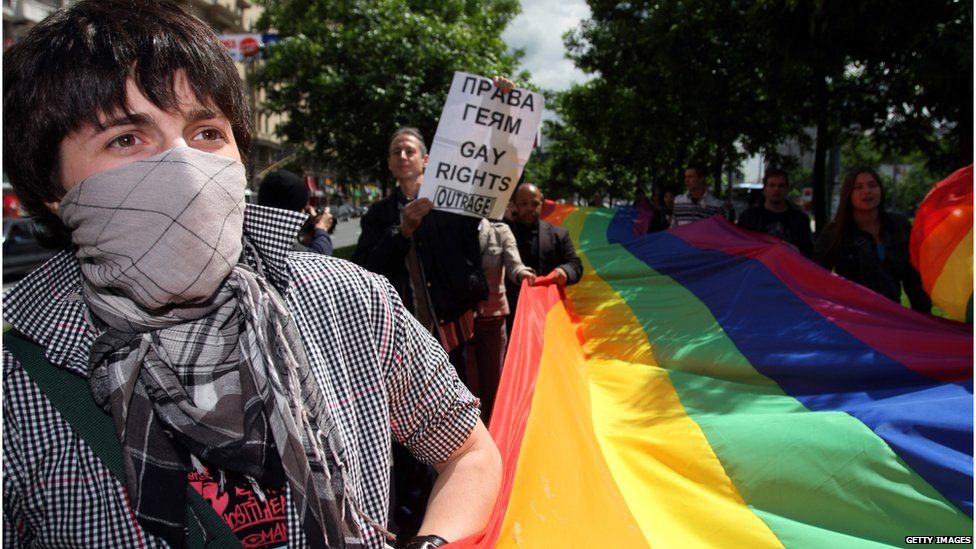 And Sergey wants to reassure LGBT visitors that his country is welcoming.
"If Russia does host the Eurovision next year, everyone will be welcome and everyone will be safe.
"I had two performances in Moscow's gay clubs and the crowds were huge. You have to come and see for yourself."
Organisers of the event say they keep a close eye on countries to make sure there is no discrimination of any kind.
The Eurovision Song Contest's event supervisor Sietse Bakker says he's aware of the "concerns" regarding Russia.
But he thinks people should - if Russia wins - give the country a chance.
"The Russians know what Eurovision stands for in terms of openness, tolerance and diversity. By participating they subscribe to these values.
"They are eager to show another side of Russia."
Find us on Instagram at BBCNewsbeat and follow us on Snapchat, search for bbc_newsbeat