Men need help as well as women with eating disorders, say medical experts
One of the UK's leading treatment centres for eating disorders says men are being put at risk because too often people think the condition only affects women.
Medical experts like the Royal College of GPs (RCGP) agree, telling Newsbeat it is a "taboo subject" for men.
Research suggests one in four people with an eating disorder is male.
Conditions like anorexia and bulimia can cause physical and psychological damage and, in some cases, even death.
"It's incredibly difficult having an eating disorder, but if you are a boy it can be doubly difficult," says psychiatrist Dr Darren Cutinha from the Royal Free Hospital in London.
"Boys require almost additional support to make sure they can recover."
The teenage boy battling an eating disorder
Seventeen-year-old Charles Wooldridge didn't know he had anorexia until he collapsed from near starvation on Boxing Day 2014.
He'd been exercising excessively and going without food and drink for weeks.
Do you think you have an eating problem?
Do you worry excessively about your weight?
Do you worry you have lost control of how much you eat?
Would you say that food dominates your life?
Do you avoid eating with others?
"I thought if I ate food I would put on weight and other people wouldn't like me or would judge me," he says.
"I started to hide food under a box in my bed."
For the last 18 months, Charles has received treatment at an eating disorder unit at the Royal Free, which is rare because it focuses on reducing in-patient numbers by providing treatment in the community.
"It shocked me when I found out that eating disorders were more common in girls, I felt embarrassed."
The man who lost his life to an eating disorder
Laurence Nugent, 24, suffered a heart attack after years of battling a combination of bulimia, anorexia and depression.
His mum Pam remembers watching him change from a fun-loving, popular, football-loving teenager to an aggressive, self-loathing 24-year-old.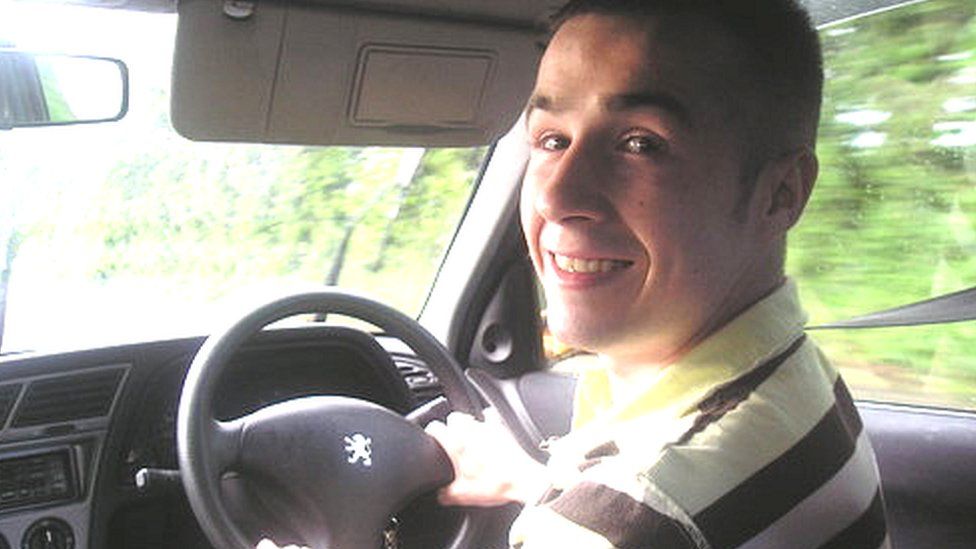 "I couldn't understand why he was losing weight," she explains.
"Then I started to notice a pattern creeping in where he would eat and then disappear to the toilet.
"When he came back he seemed to be as hungry as he was when he started."
As time went on Pam says it became "heartbreaking" to see him leave the table to go upstairs.
Chris Nugent says his brother didn't want people to know he had a mental illness and that he was ashamed to have the "one that people think only girls have".
Pam and Chris say they feel doctors should have been more aware of the signs of an eating disorder, especially in a man like Laurence.
'We need men to talk about eating disorders'
"We need to make sure boys and girls are made aware of eating disorders from school, that schools and teachers can be aware of the warning signs. Equally employers need to be aware," says Dr Clare Taylor from the RCGP.
"We are talking about young people with their whole lives ahead of them.
"As a society we need to find and treat them as soon as we can."
If you want to find out more about eating disorders or help and advice on the issue, look at these BBC Advice pages.
Find us on Instagram at BBCNewsbeat and follow us on Snapchat, search for bbc_newsbeat