Seven of the best and weirdest new inventions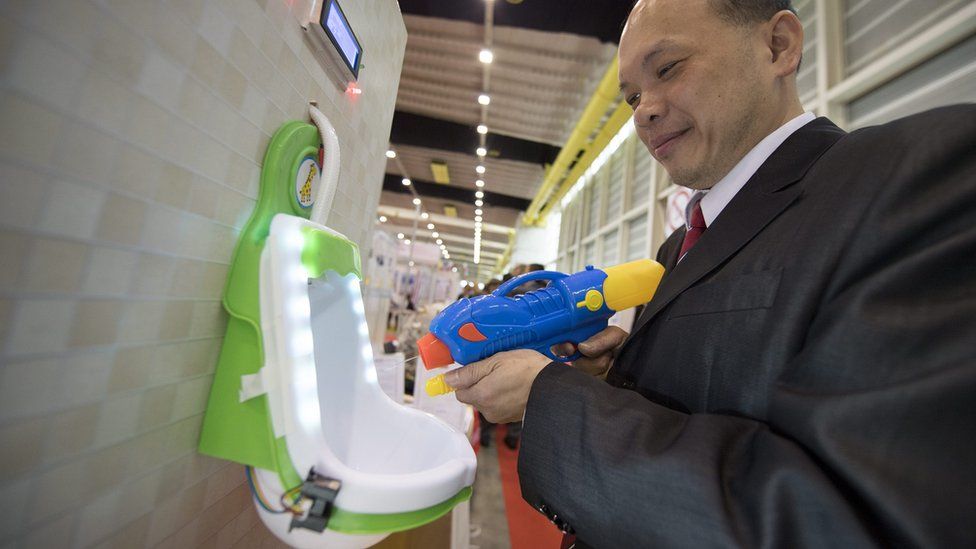 A chair designed for impromptu sex and a urinal which reduces splashing are some of the more unusual inventions on show in Geneva, Switzerland.
The annual Exhibition of Inventions showcases some of the best - and weirdest - new technology.
One Thai inventor has come up with a solution to help those who loathe taking out the rubbish.
The device helps tie a tight knot on even the fullest bin liner, reducing the need to change the bag as often.
QR shoe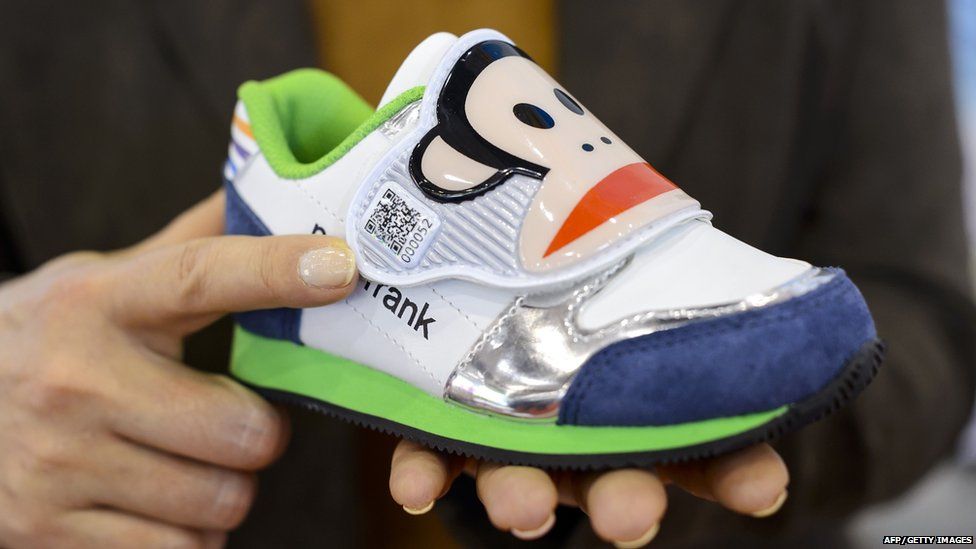 South Korean inventor Lee Ae Youn has showcased a child's show which comes with a QR code printed on it.
She says it can carry information and contact details which may help a child to be reunited with its family, if he or she were to become lost.
'Desire' sofa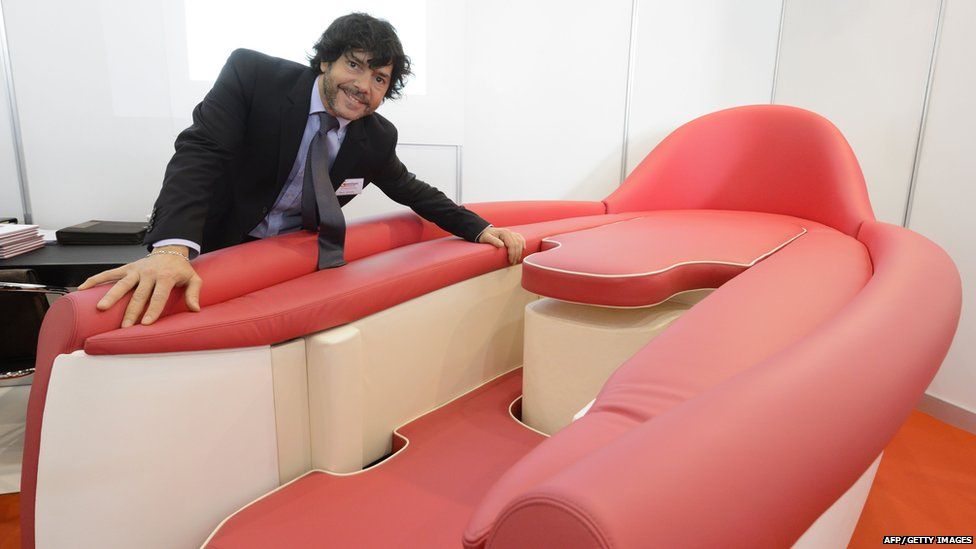 This sofa, called the "Desire" by its inventor Mauro Cavagna, can be adjusted for comfort during sex and may particularly benefit people with disability and back pain.
It is fitted with movable supports and hand grips, but because of its size, Mr Cavagna recommends keeping it in a dedicated "love room".
'Fun' urinal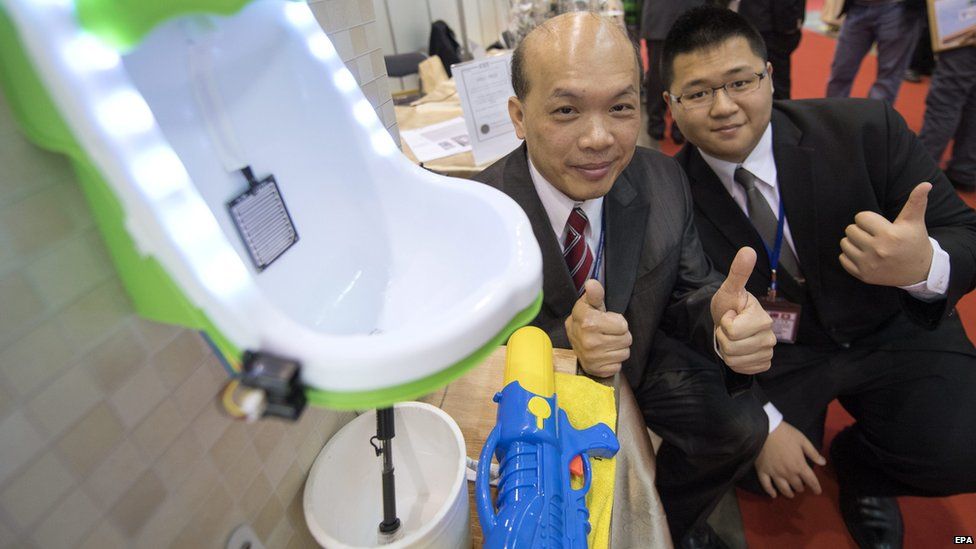 The "Fun" urinal is designed to reducing splashing.
To score points, people need to stand closer to the urinal, helping to prevent splashing. After use, a voice announces the total number of points scored.
Durian tester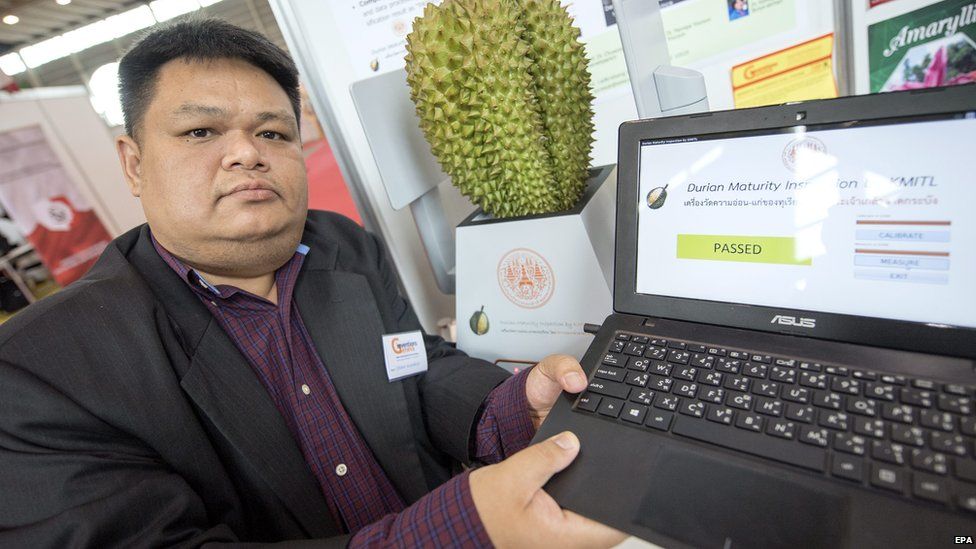 Durian, a fruit popular in places like Singapore, Malaysia and Taiwan, has an extremely distinctive smell which some people like and others find disgusting.
This microwave sensor can detect how mature the fruit is, without removing the husk, which could help producers maintain quality control (and stop them from releasing the smell for no need).
Bristle-less dish-washer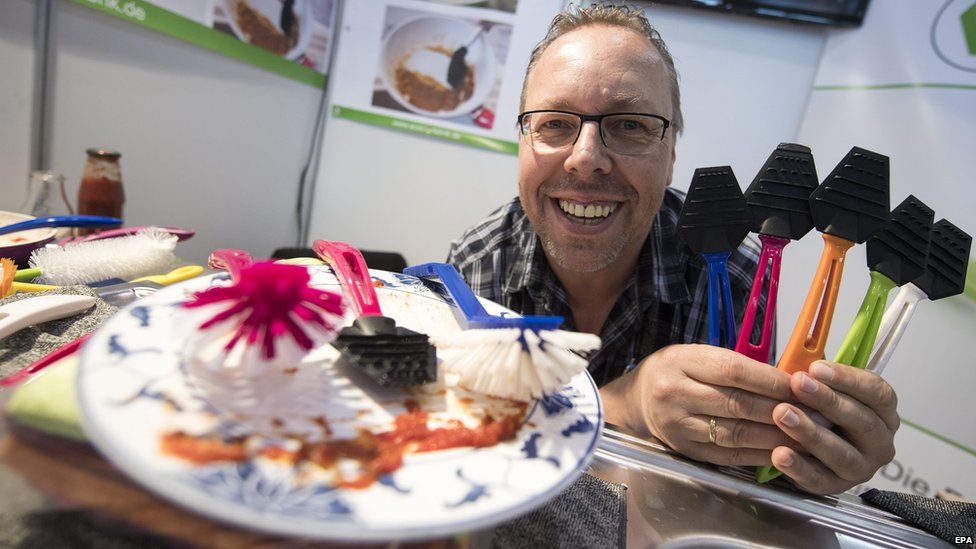 Anton Stoehr of Germany has invented the SpuelWunder bristle-less dish-washer.
He says it can be used on all kinds of glasses, crockery and pans and it limits bacteria.
Emergency furniture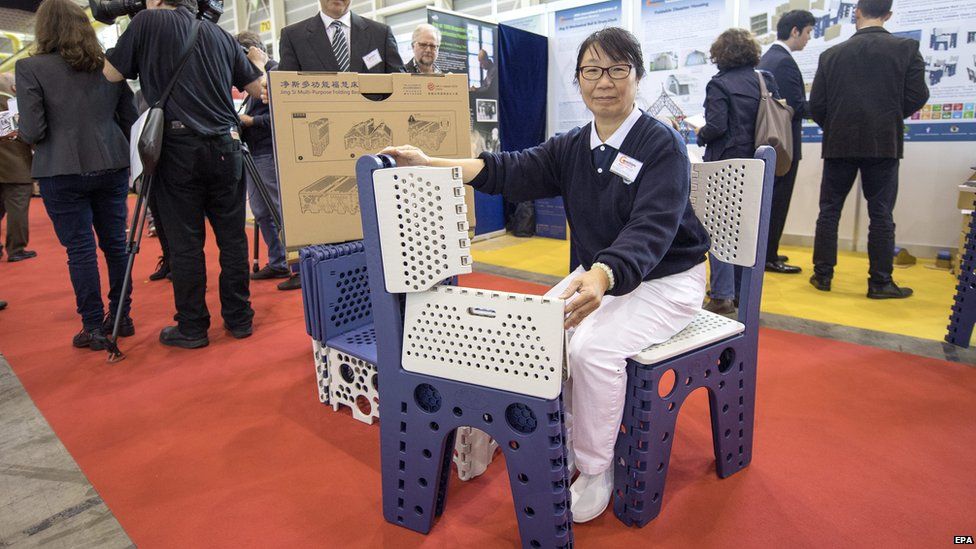 This portable furniture system is intended to be used for disaster relief.
The range includes a bench, table and chair, as well as a foldable single bed, which takes 10 seconds to put up.
Wearable exoskeleton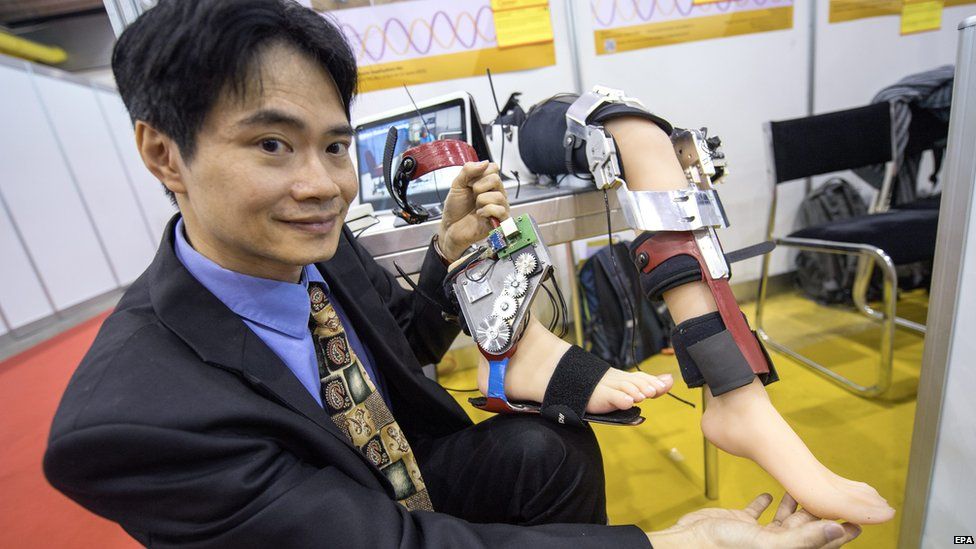 Raymond KY Tong from China has created a wearable exoskeleton robot, which is intended for stroke patients.
It can identify the user's intentions, allowing it to adjust walking speed and climb stairs.
More than 750 exhibitors from 48 countries are at the event, which is the world's largest when it comes to new creations.
Almost 60,000 people are thought to attend and patent deals worth millions of pounds are made there every year.
A scanner which could detect contraband items or hidden weapons on aeroplanes stole the 2013 show, winning the grand prize.
The Romanian team behind it have since gone on to become millionaires.
Find us on Instagram at BBCNewsbeat and follow us on Snapchat, search for bbc_newsbeat