Haim on 'how important' album two is (it WILL be out this year)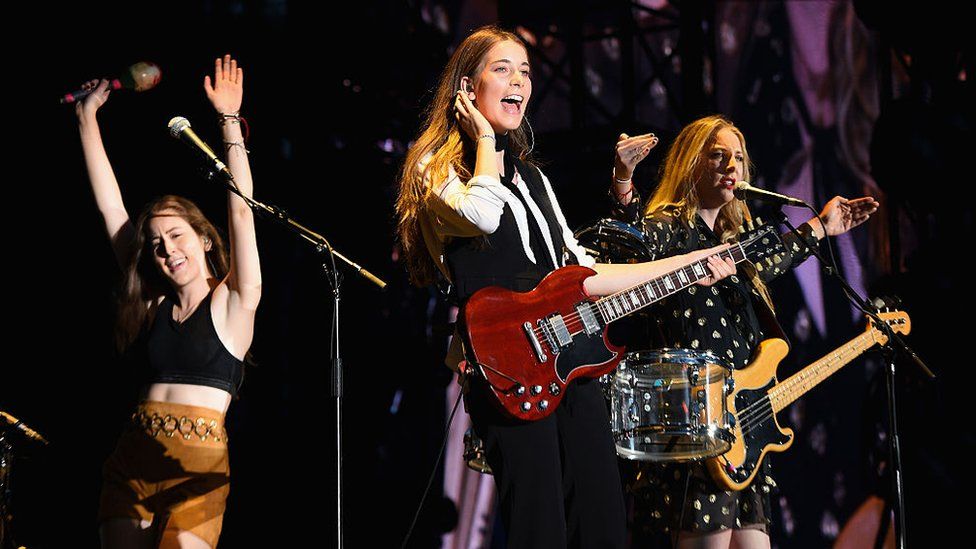 Despite Alana from Haim telling Newsbeat "we haven't been away that long" it's been two and a half years since the sister-trio released their debut album Days Are Gone.
They toured the world pretty hard after it came out but since late 2014 anticipation has been growing for the follow-up.
But don't expect too many spoilers.
"If you remember us around our first record we didn't say anything - we're a very secretive band," said Danielle.
Alana added: "We like to take our time. We know how important it is.
"Believe me if I could release it now I would but we've got to just bake it a little bit more. It'll be out this year."
What we do know is that Adele and Charli XCX producer Ariel Rechtshaid, who worked on Days Are Gone, and former Vampire Weekend member Rostam Batmanglij have been working with the band in the studio.
"They've been great," said Alana.
"We're a rock band and we love samples and keyboards but we've been playing more guitar.
"We're really excited about the songs we've written."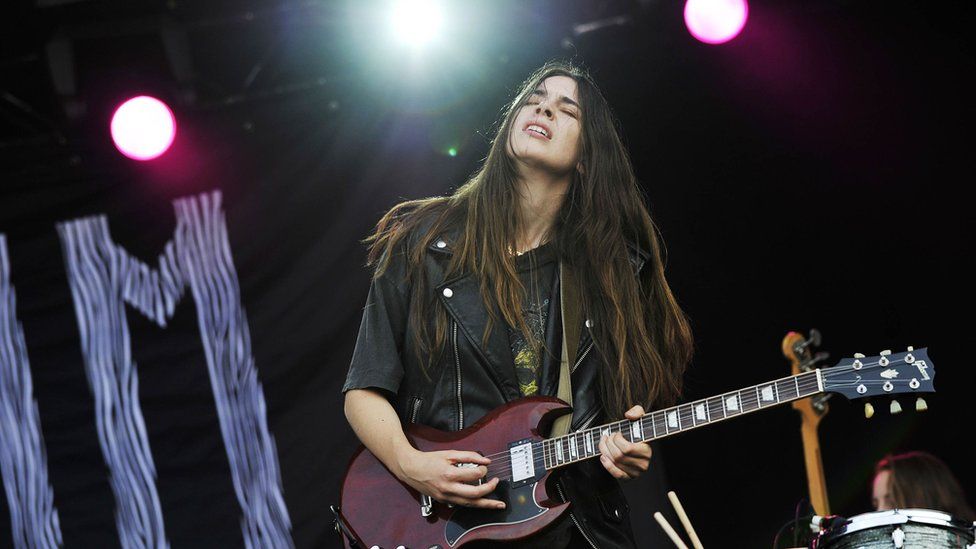 Even though they've been in the studio for long periods of time, Danielle said they haven't lost focus.
"We try to get the right sound and the right take with our songs.
"With The Wire [a track from their first album] we recorded it about 10 times.
"That's kind of our process because we record live in the studio."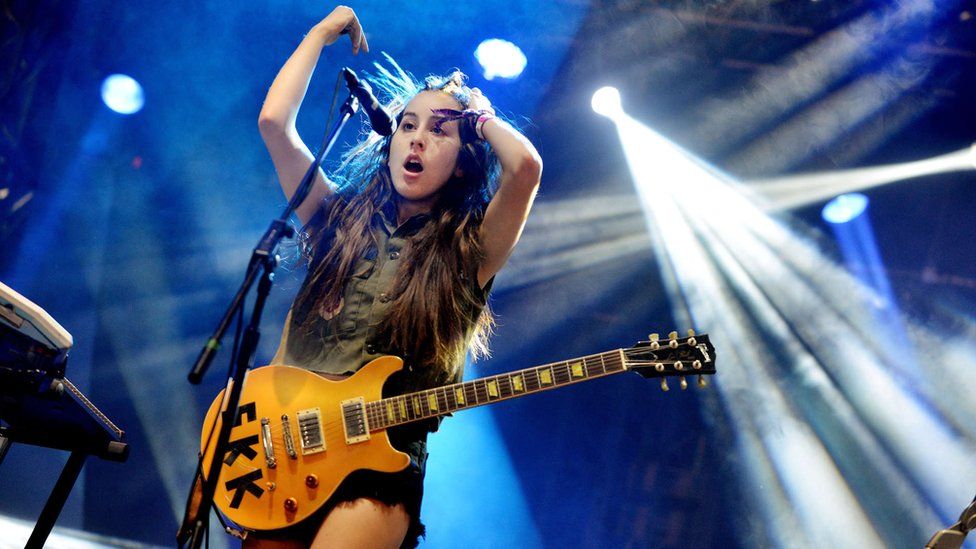 The band went back to their parents' house to start working on the second album.
"It was weirdly therapeutic after everything we've done," said Alana.
"It was easier for us to go back to our roots, we were in our comfy place.
"It felt like I was 12 years old again, that's where we started and we've grown from there."
'A whole new experience'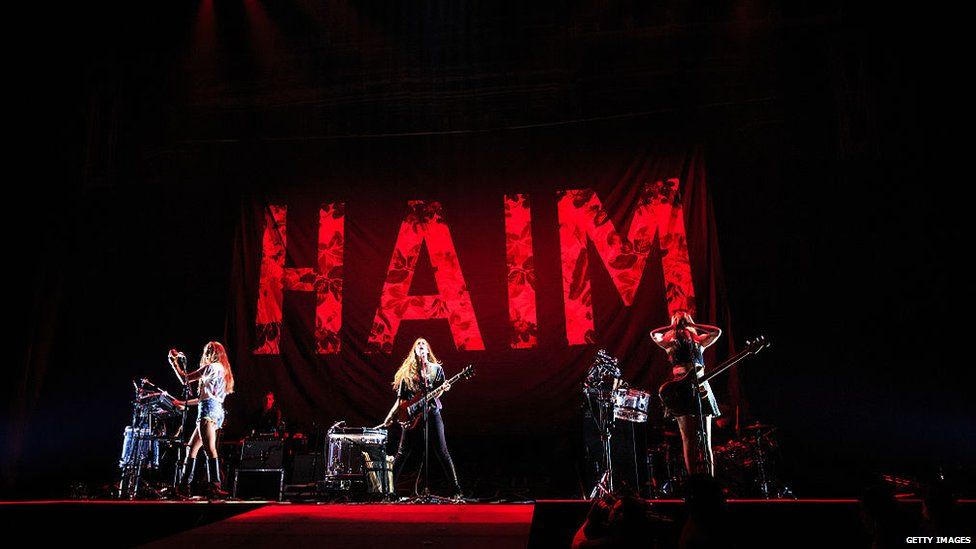 Danielle explained they felt pressure before their debut album but added: "We're really used to pressure at this point.
"Days Are Gone was such an amazing chapter of our lives, we were flying by the seat of our pants.
"But this time it's going to be a whole new experience."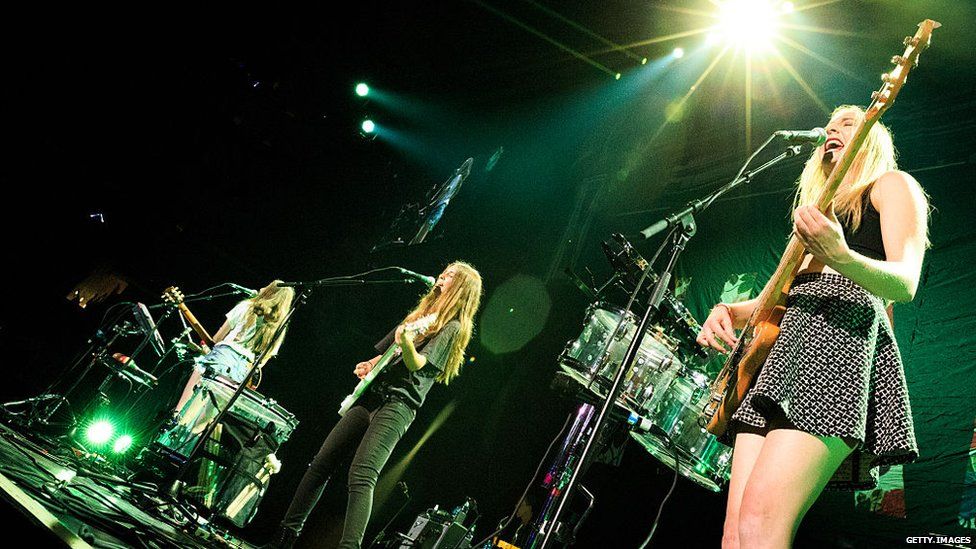 If you are itching to see the girls live then the only UK dates announced so far are Reading and Leeds festival.
"We can't wait to play new songs live. It's going to be a whole new show," said Alana.
"I think Reading and Leeds is going to be a big one for us.
"I have so much love for the UK, our first sold out show was in the UK so I have a soft spot for crowds there. It will be like a homecoming for us."
Find us on Instagram at BBCNewsbeat and follow us on Snapchat, search for bbc_newsbeat