What's going on in Brazil and why people there are angry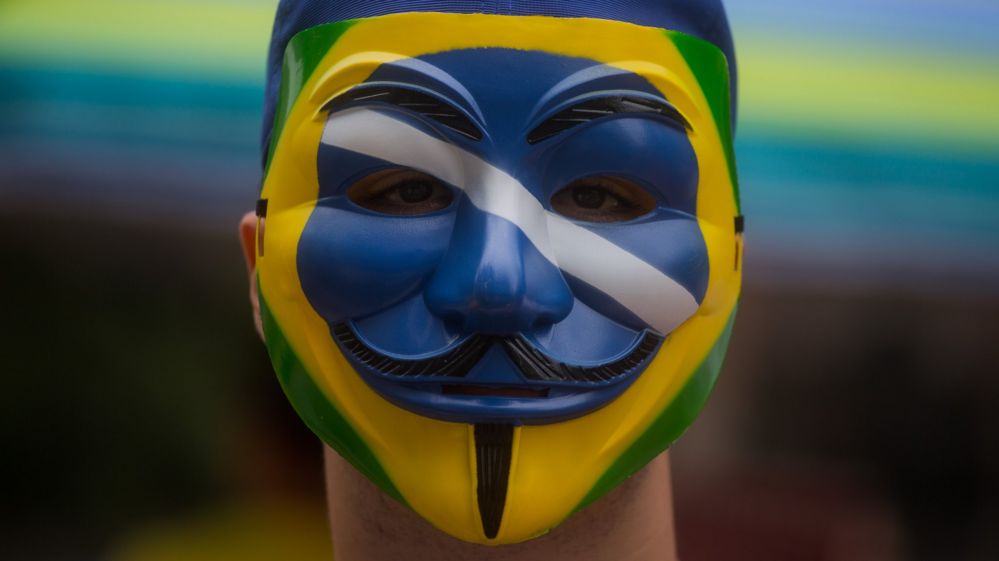 Brazil is a country known for its beaches, Rio Carnival, Samba dancing and some of the best footballers on the planet.
But many people living there are not in the mood to party at the moment.
The South American country is dealing with a crumbling economy, a Zika virus outbreak and a massive corruption scandal.
As Brazil edges towards hosting the Olympic Games this summer, Newsbeat takes a closer look at what is going so wrong.
Weren't things going well for Brazil?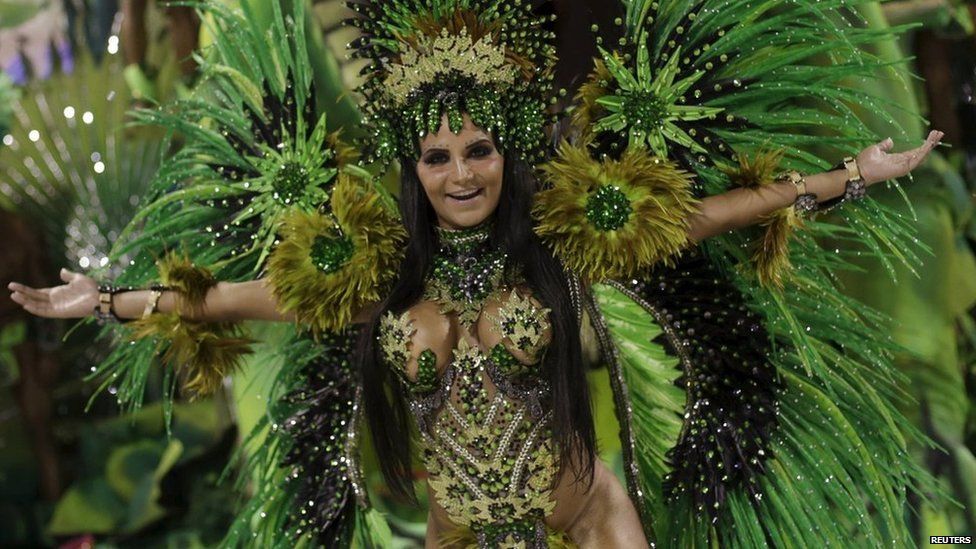 Yes, they were going really well.
The country's economy had been growing rapidly over the last decade, boosting Brazil's reputation around the world.
More than 26 million people were lifted out of poverty between 2003 and 2013, according to the World Bank.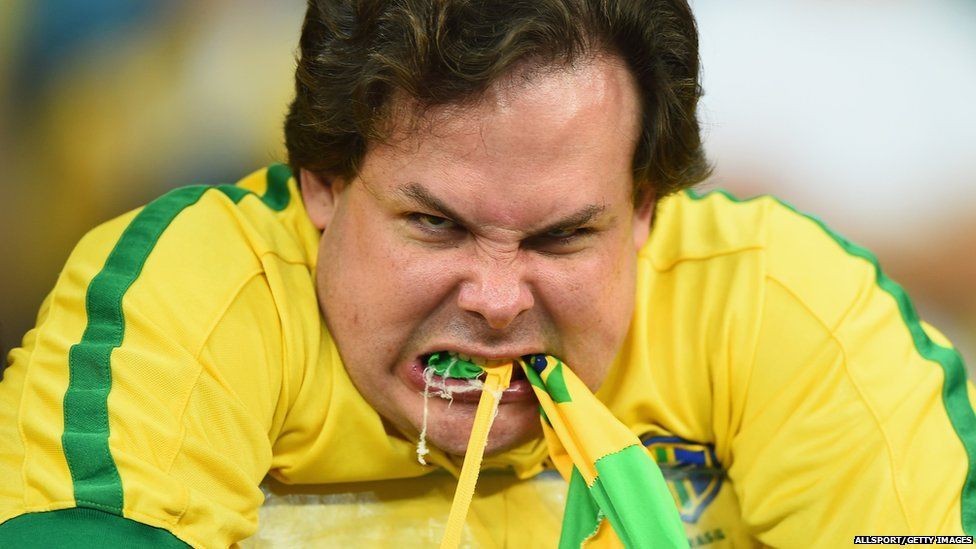 Add to that a successful Fifa World Cup two years ago, in the spiritual home of football, and it's fair to say Brazil was shining on the global stage.
But it's all gone wrong.
What's happened to the economy?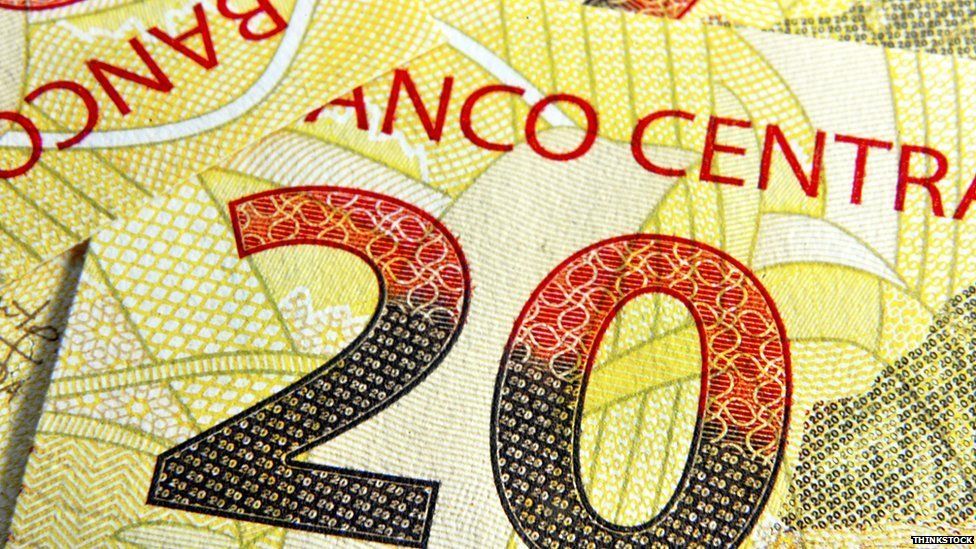 Brazil's economy is going through its worst recession in more than three decades.
It's because of a drop in prices for Brazilian goods such as oil, iron ore and soya.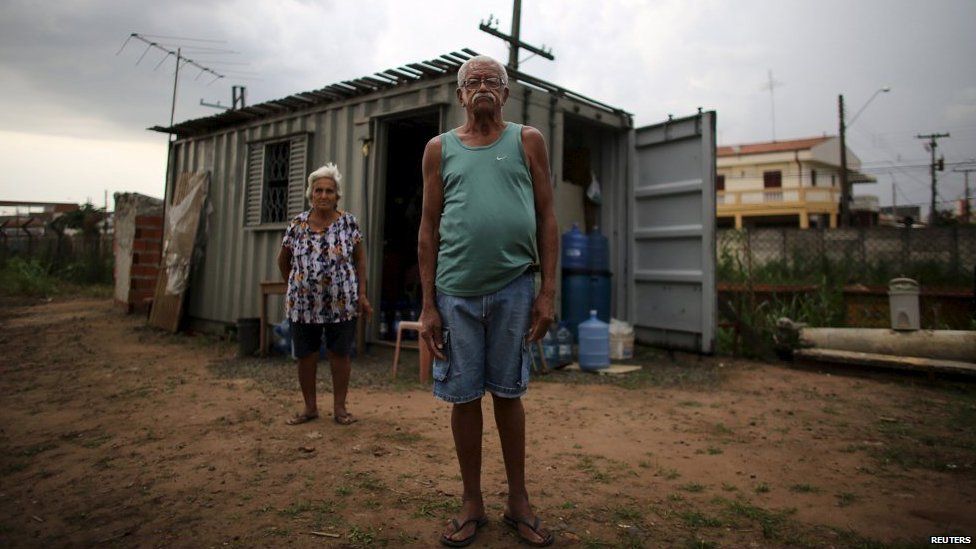 Unemployment increased to 9% in 2015 and economists predict it could go into double figures in the coming months.
Is Brazil's president trying to sort things out?
President Dilma Rousseff is a little distracted at the moment.
She's been caught up in the mess caused by a massive corruption scandal.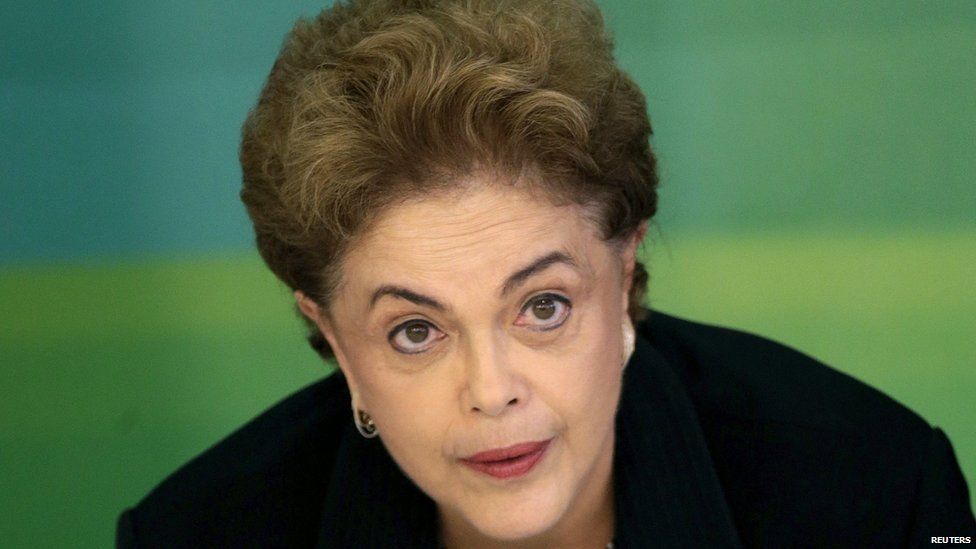 The investigation into the scandal, Operation Car Wash, has already led to the arrest of dozens of businessmen and politicians.
Some of them are high-ranking members of Ms Rousseff's Workers' Party. Her mentor and former president Lula da Silva was also briefly detained by police for questioning.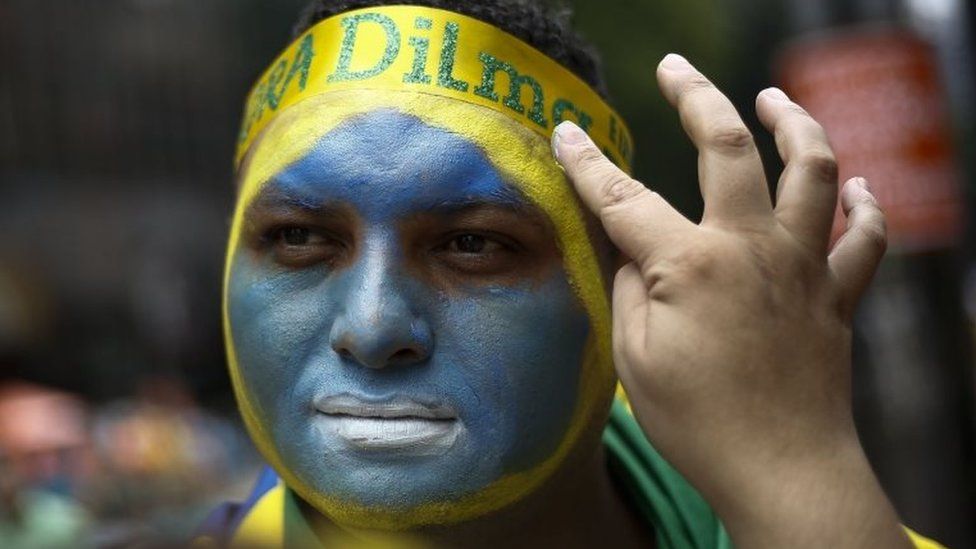 The recent Panama Papers leak showed that law firm Mossack Fonseca was deeply tied to Brazil's current corruption scandal too.
The law firm helped at least 57 people linked to Operation Car Wash set up 107 offshore companies, according to Vox.
Will she be forced out of power?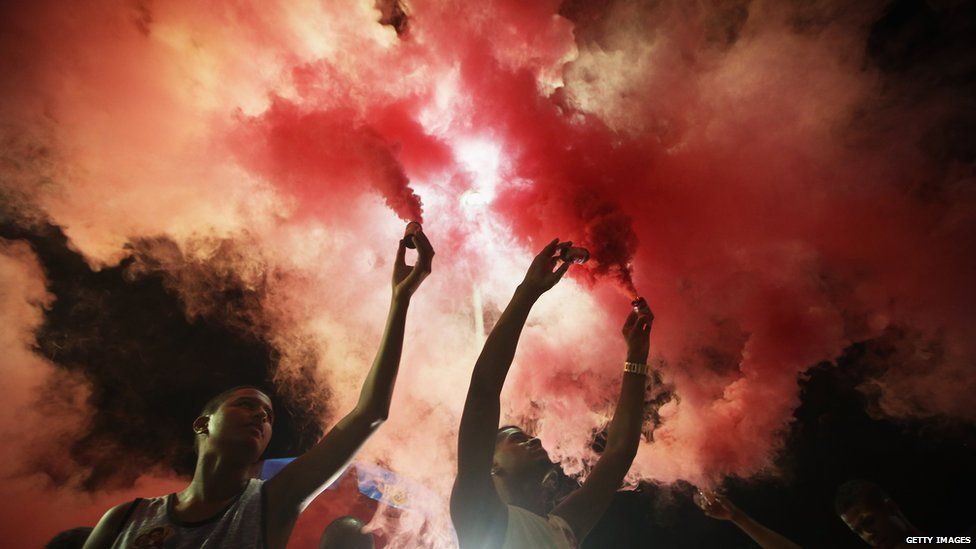 President Rousseff has not been accused of being involved with the corruption scandal but her position is in trouble.
She faces a vote to impeach her on 17 April, which means she could be charged for acting unlawfully while in power.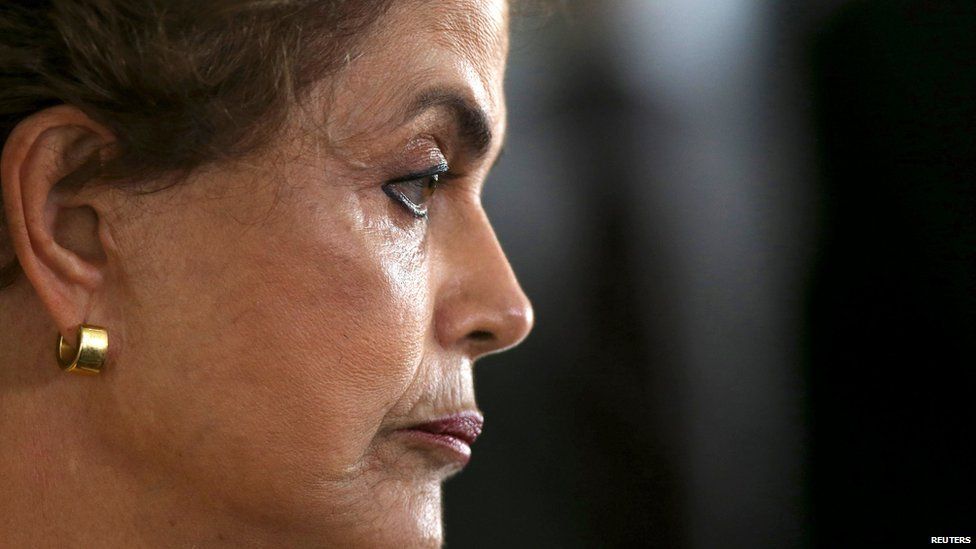 It's over allegations that she broke budget laws to support her re-election in 2014.
If the impeachment vote is successful, Rousseff could be suspended from office.
A country divided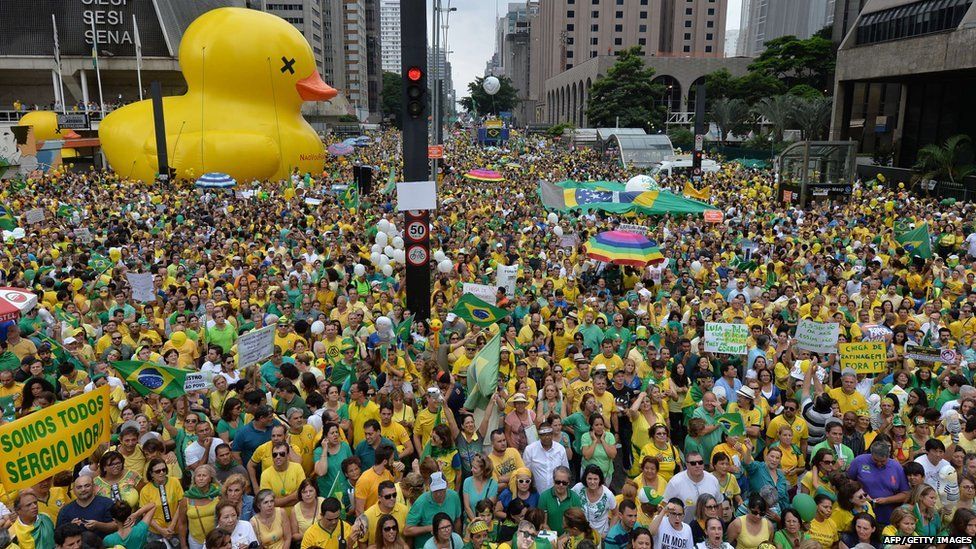 The issue has divided Brazil, with police preparing for mass protests in the capital, Brasilia.
Supporters of the ruling Workers' Party say the Rousseff administration lifted millions of people out of poverty and reduced inequality.
They say that the allegations against her are a smear campaign designed to drive Ms Rousseff from office.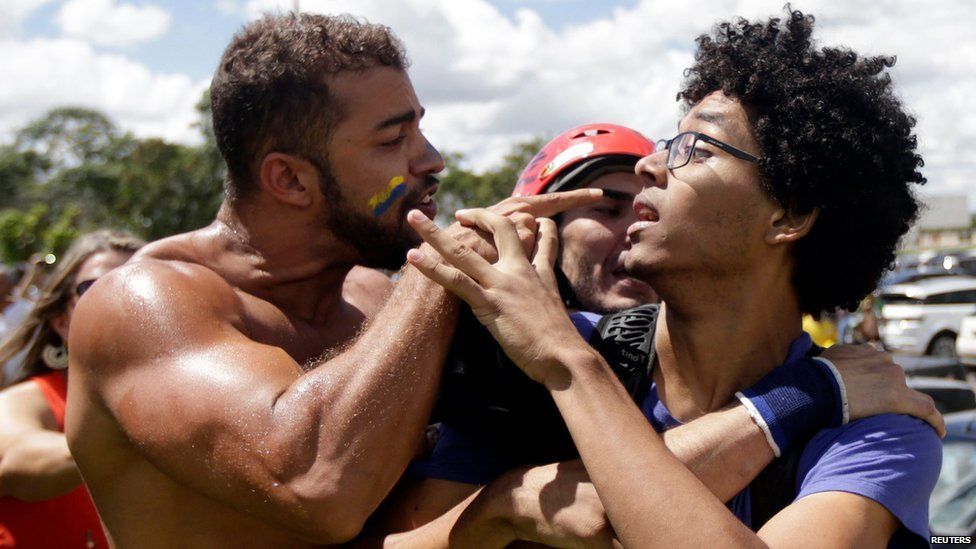 Opponents of President Rousseff accuse her of mismanaging the economy and say her government is deeply corrupt.
They say they are fed up with the Workers' Party after its 13 years in power and demand a fresh start.
Are the Rio Olympics on track?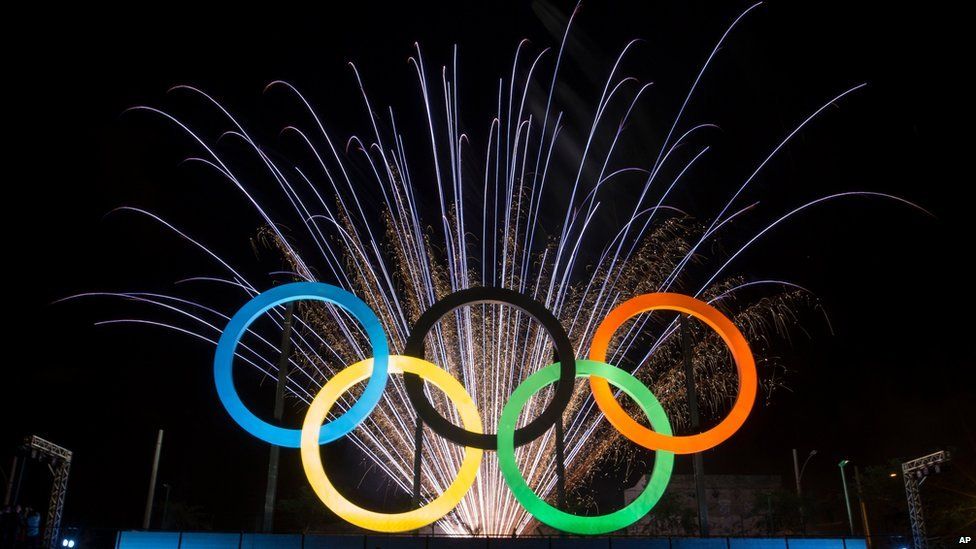 The summer Olympics in Rio de Janeiro are only a few months away, but there are doubts whether the city will be ready.
The build up has been dominated by stories about building delays of some facilities and pollution in Rio's famous Guanabara Bay, which will be used for swimming and sailing events.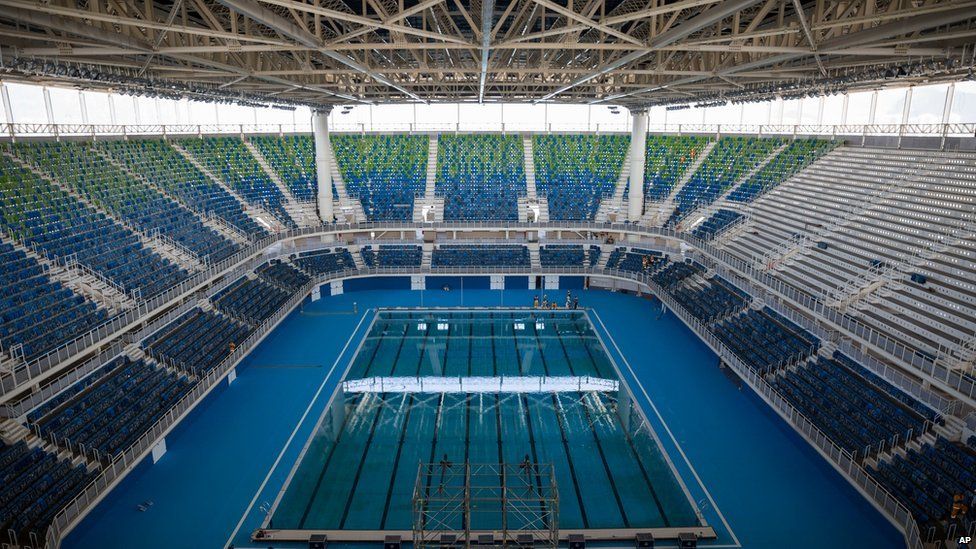 Other host countries, including London, have also suffered from delays and doubts about their ability to pull off the Olympics.
However, for Brazil and its president, the timing could not be worse.
Don't forget about the Zika virus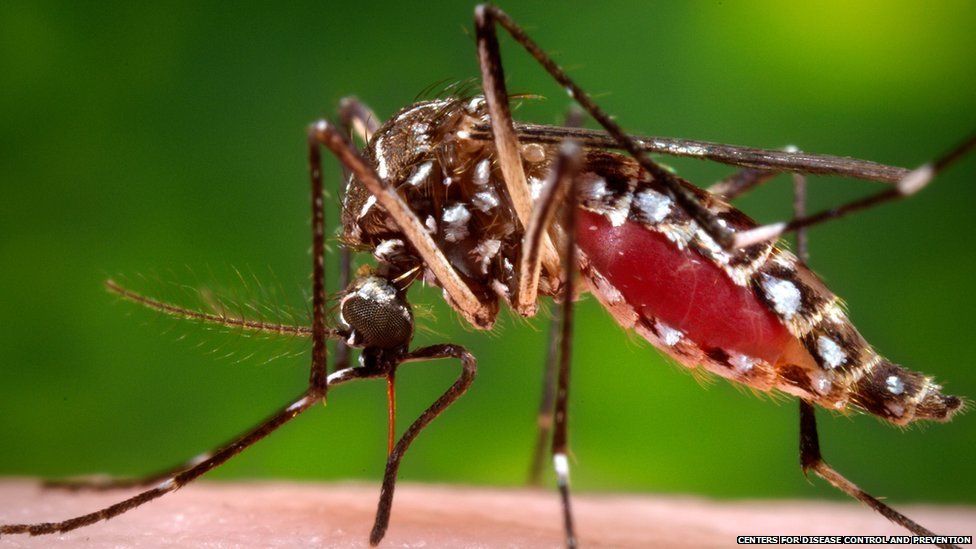 Economic problems and political scandals are not the only things worrying Brazilians.
In the past months, an outbreak of the Zika virus has hit the headlines.
It was first noticed in Brazil in May 2015, and spread very quickly across South and Central America.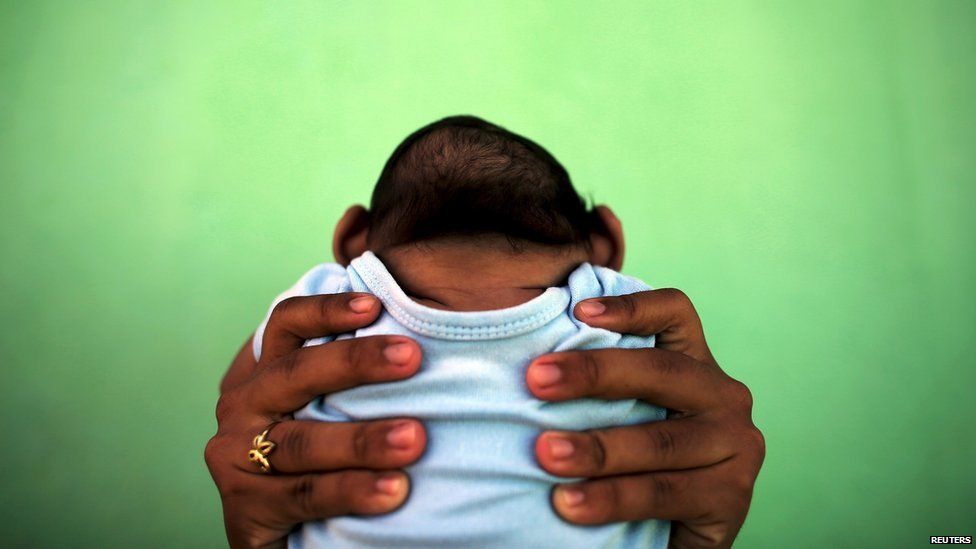 The Zika virus, which in many cases just causes mild flu-like symptoms, has been linked to a growing number of babies being born with underdeveloped brains in Brazil.
The World Health Organisation has said that the Zika virus is a global public health emergency like Ebola.
Find us on Instagram at BBCNewsbeat and follow us on Snapchat, search for bbc_newsbeat