Rogue One: A Star Wars Story - the new trailer dissected and storylines revealed
So every year is going to be like this from now until at least 2020.
Just after the publicity from Star Wars: The Force Awakens has died down, we have a new spin-off film to whet our appetites until Christmas.
The trailer for Rogue One: A Star Wars Story is out and we now know plenty more about what'll happen in the movie.
And remember the film is set between the films Star Wars: Episode III Revenge of the Sith and Star Wars: Episode IV A New Hope.
So here goes...
The young rebel is played by...
...Felicity Jones (The Theory of Everything, The Amazing Spider-Man 2).
She plays Jyn Erso and she's - a rebel. And she's got quite the rap sheet.
Forgery of imperial documents, possession of stolen property, aggravated assault and resisting arrest.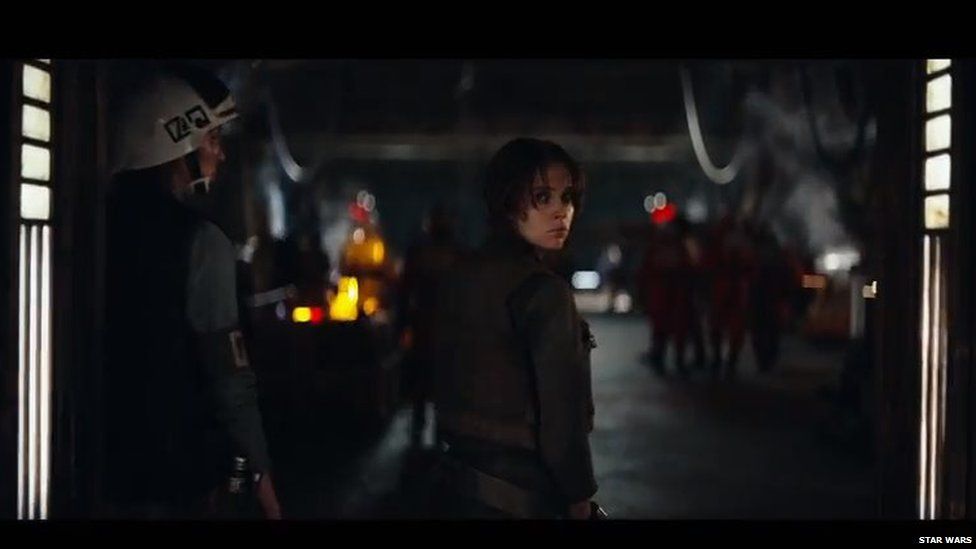 She's taken before the council and given a special mission.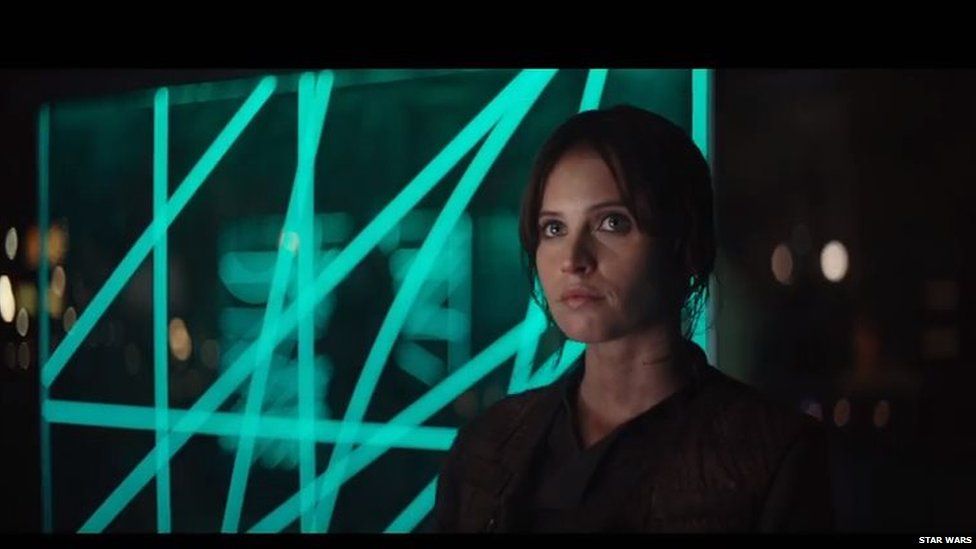 Then there's the return of Mon Mothma
Rebellion leaders, including general Mon Mothma (who appeared in Return of the Jedi and prequel Revenge of the Sith), have a stern chat with her.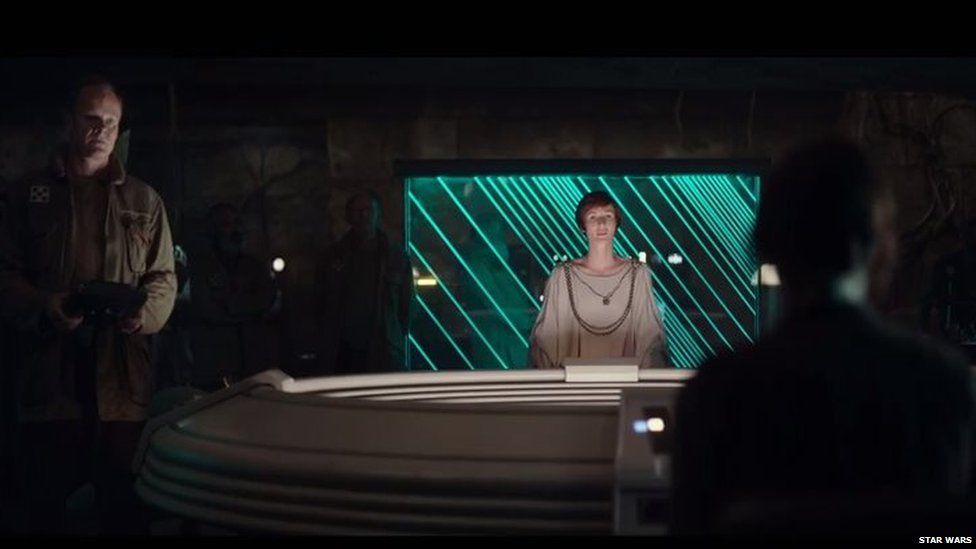 They tell her: "On your own from the age of 15, reckless, aggressive, and undisciplined."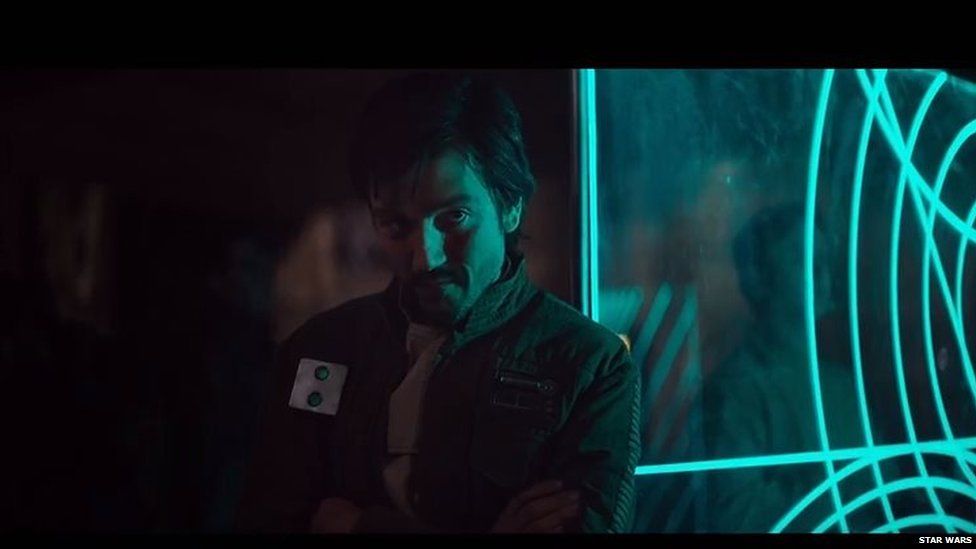 She tells them: "This is a rebellion, isn't it? I rebel."
So she's given a secret mission...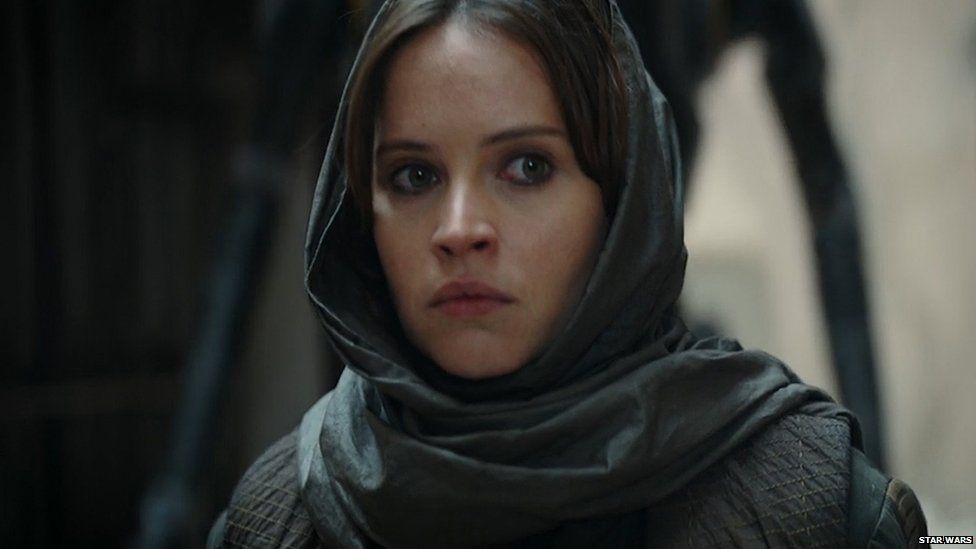 She's asked to join a mission to steal the plans for the Death Star, the planet-destroying weapon of the evil Empire.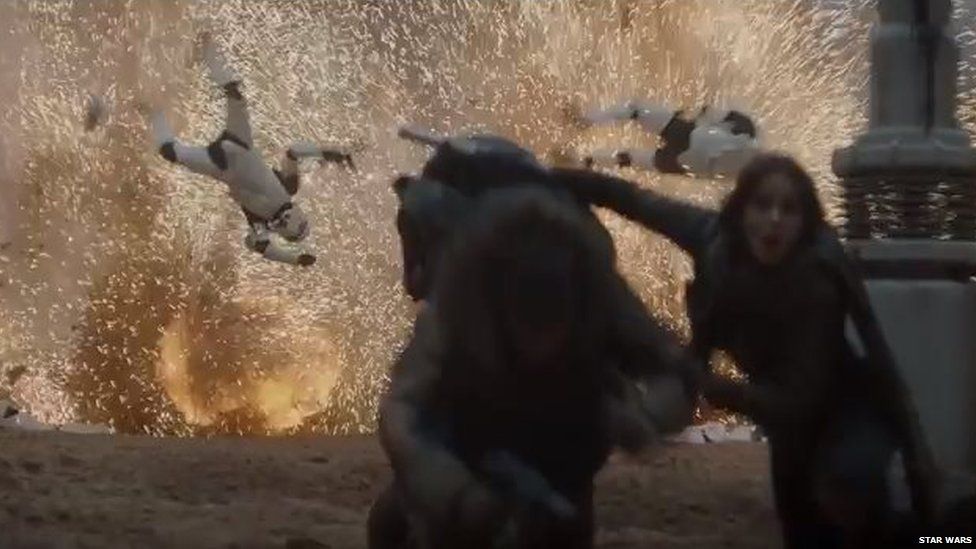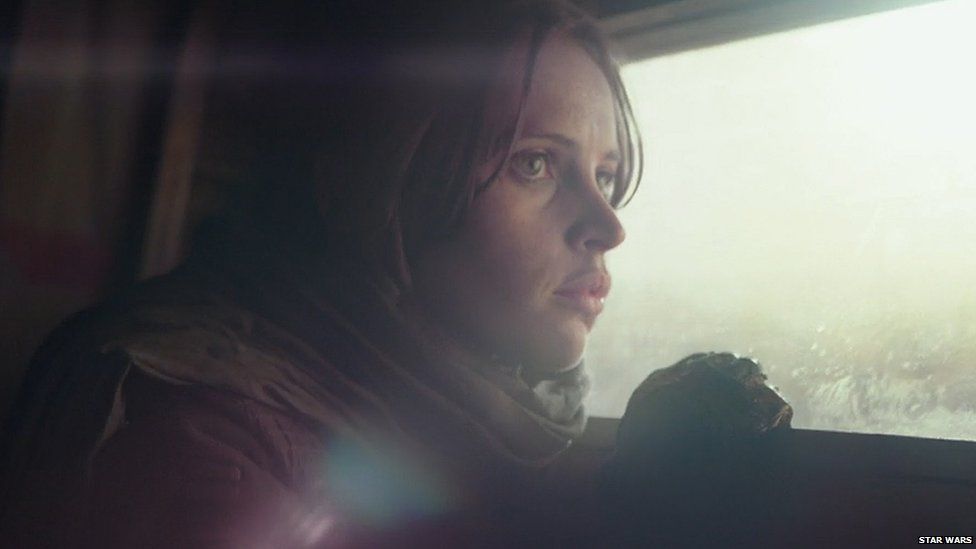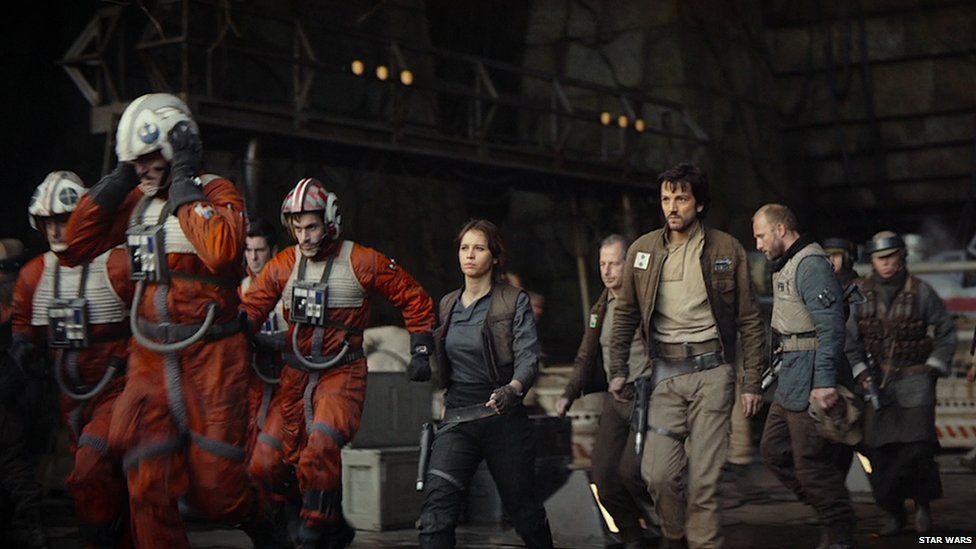 There's the return of Star Destroyers and the Death Star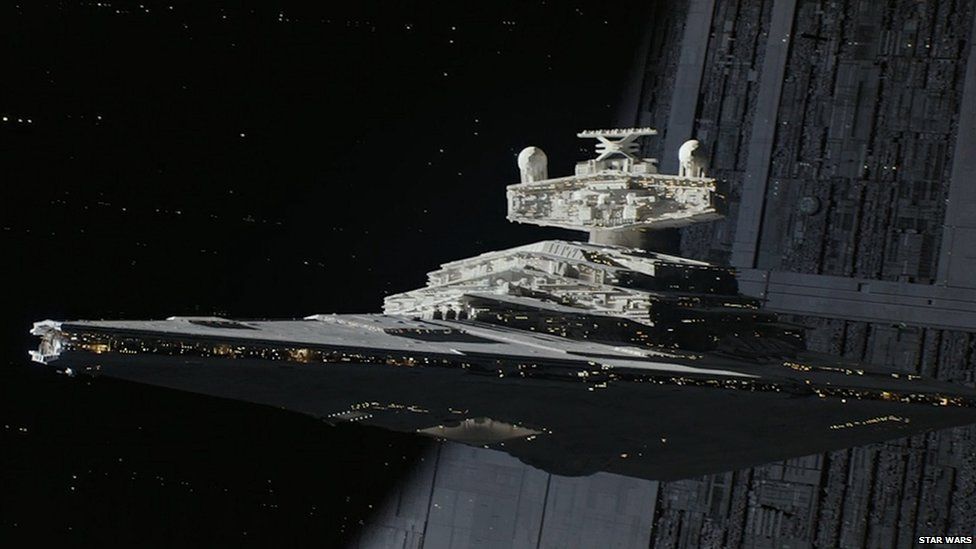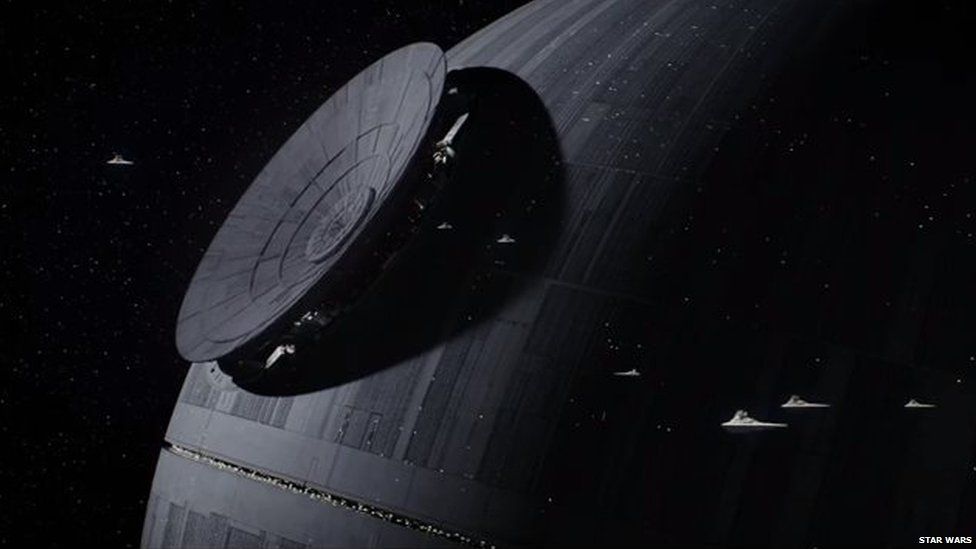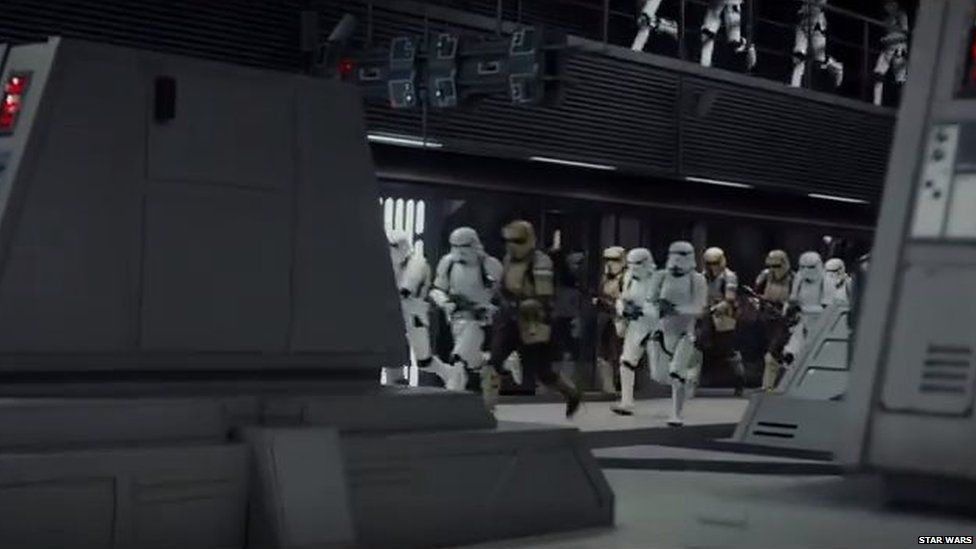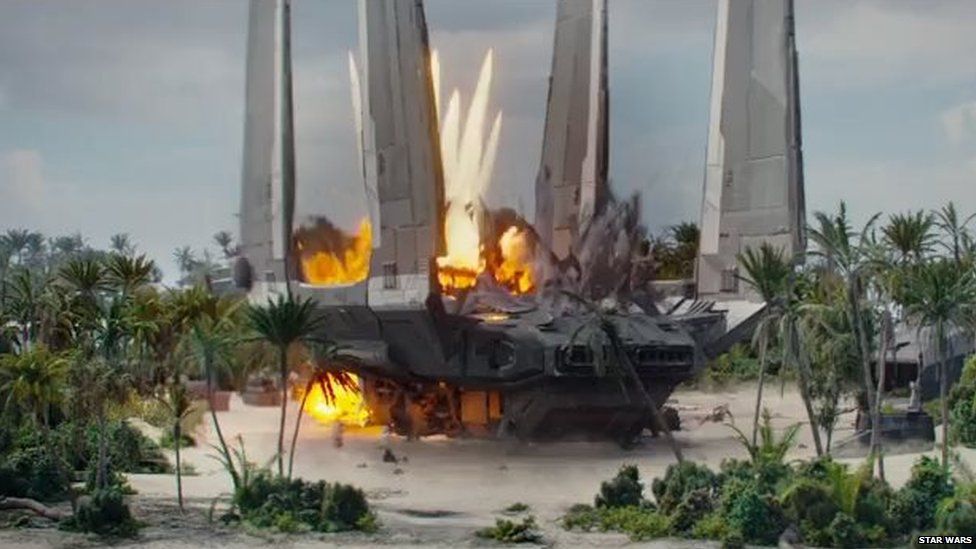 Jyn Erso is told about an imminent "major weapons test", and asked to join the effort to find out what it is and how to destroy it.
There are lots of other new characters
Here's a mysterious Imperial commander - who'll obviously be killed by Darth Vader after he fails.
He's played by Aussie Ben Mendelsohn from Netflix series Bloodline.
There's chatter online that he may be a young Wilhuff Tarkin - the Governor of the Outer Rim who blew up Alderaan with the Death Star.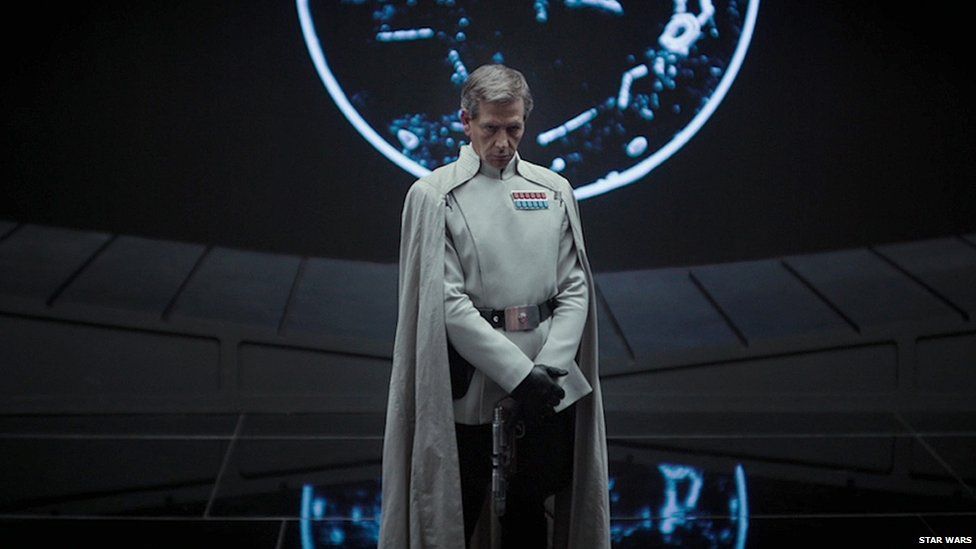 There are Stormtroopers in darker outfits - maybe to go with the silver outfit of Phasma.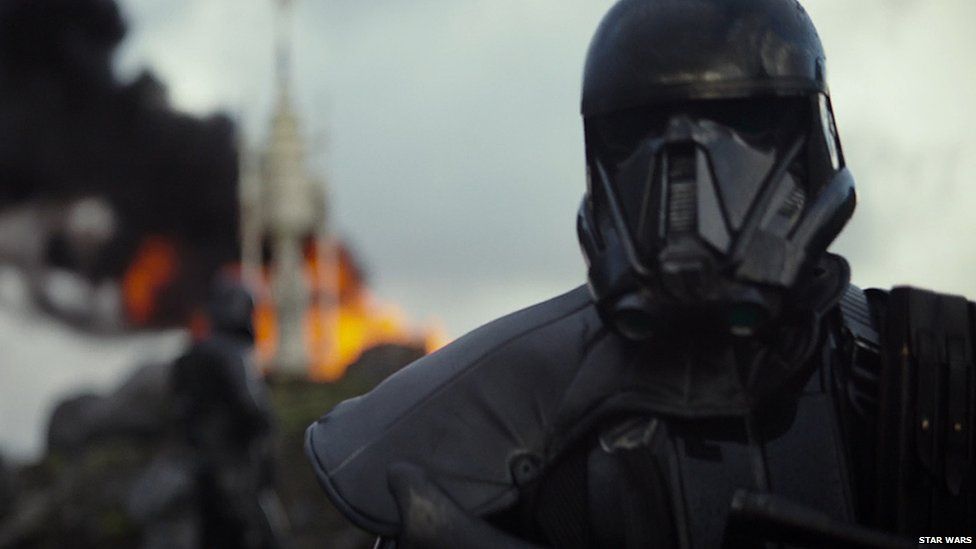 There's this mean dude played by Forest Whitaker...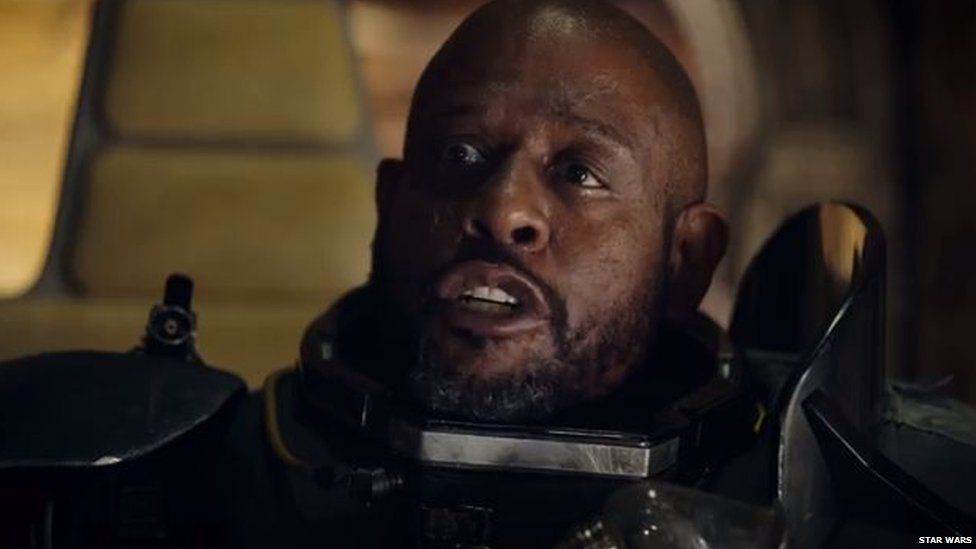 Then there's this martial arts expert (Donnie Yen) who takes Stormtroopers down with his big stick...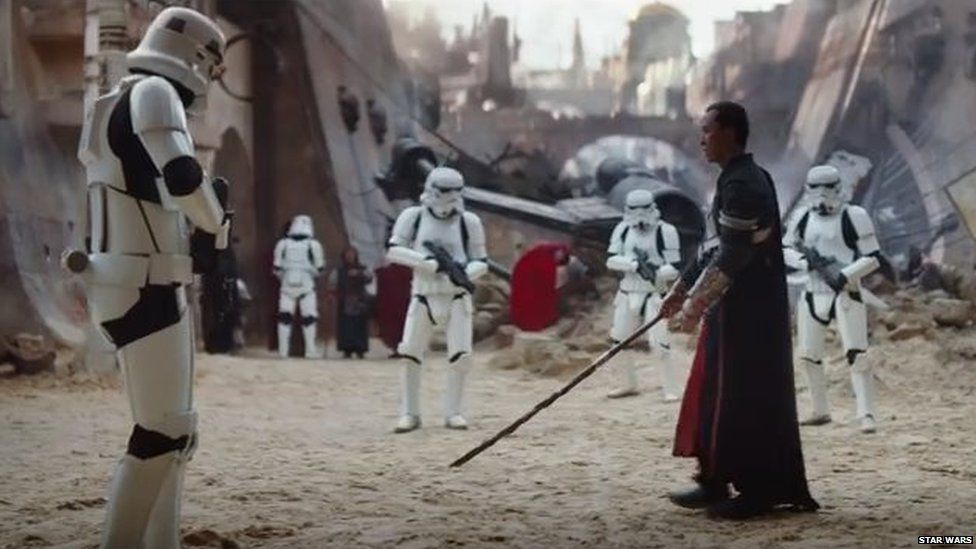 And there may be one familiar face - with the Emperor's Guard in the background...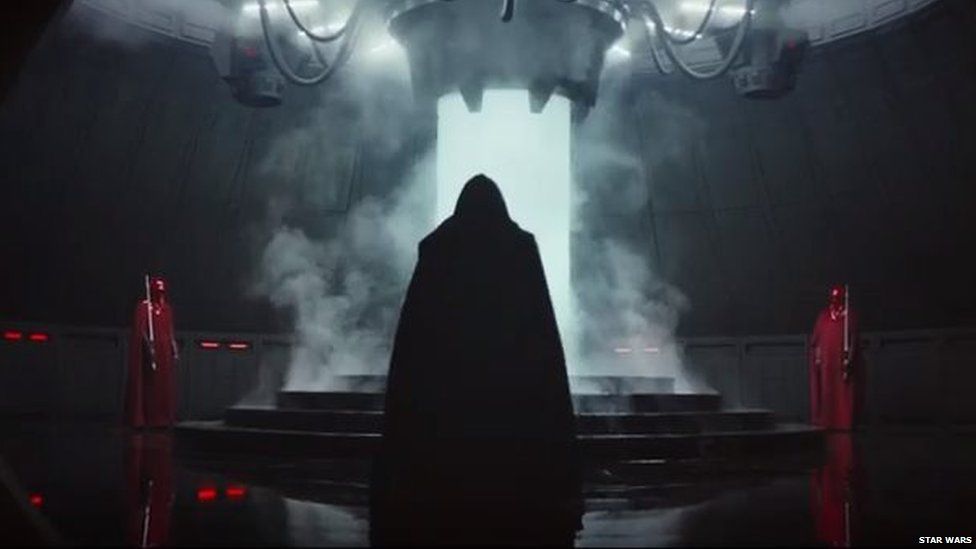 It's not good if you're caught
Rebellion fighters are shown in chains...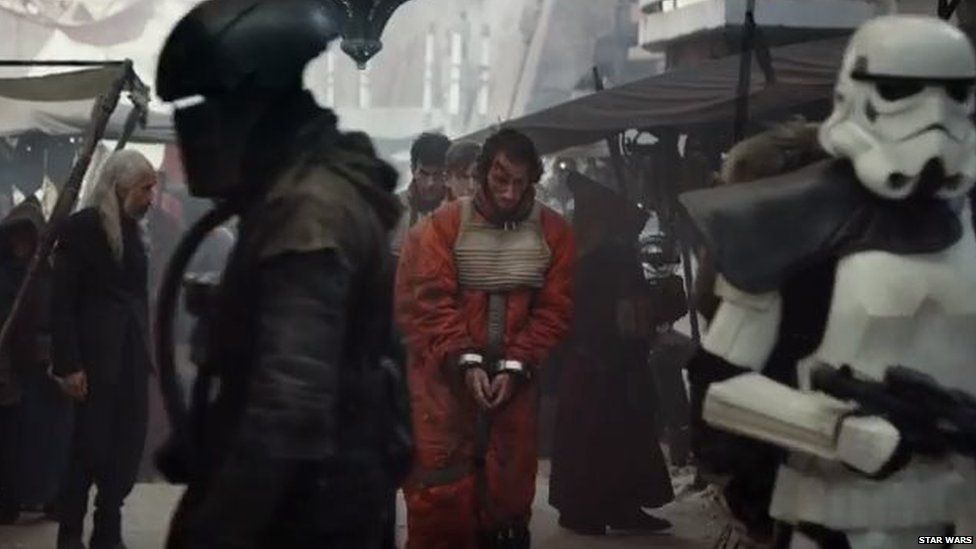 Bit it looks like Jyn Erso has got herself a job as a TIE fighter pilot. Note the Galactic Empire symbol on her arm.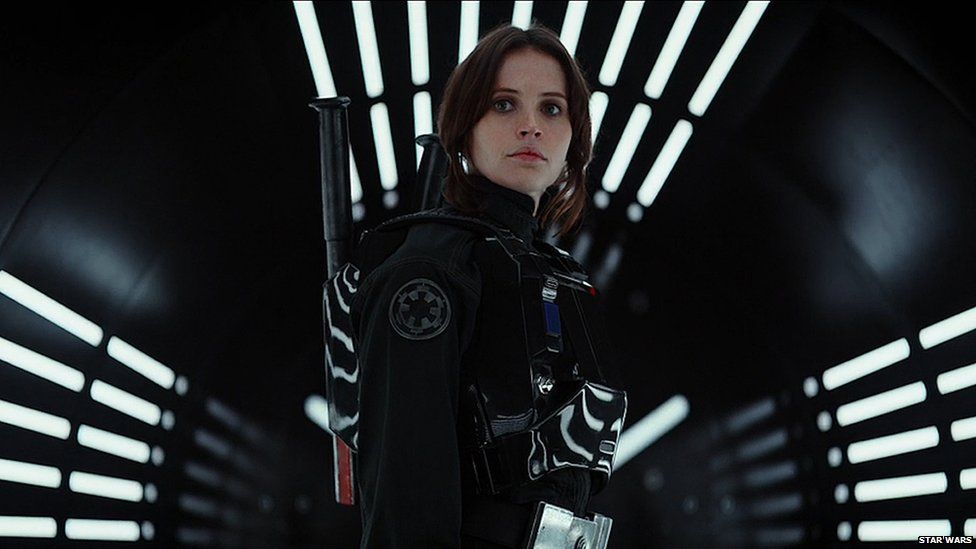 And there are also AT-AT's about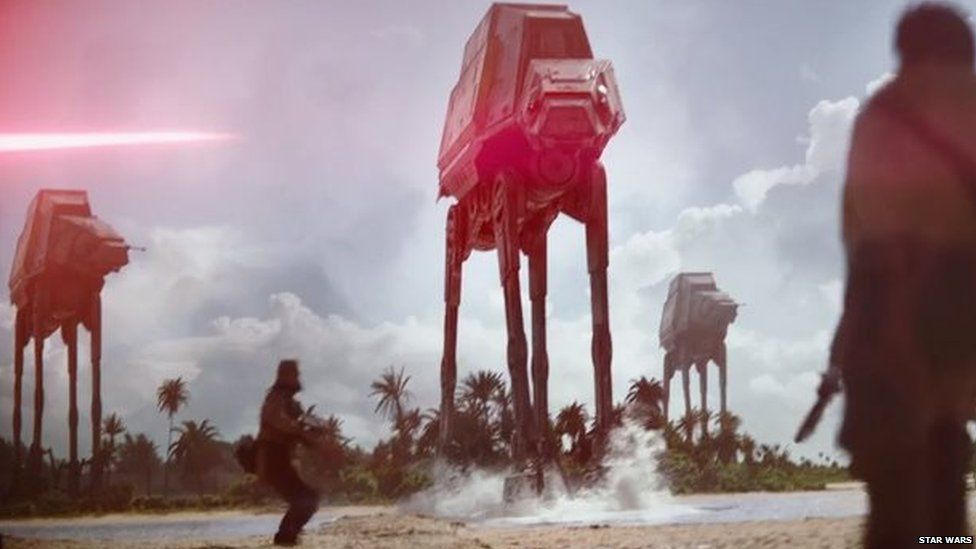 Rogue One provides a back-story to the first scenes of 1977's Star Wars: Episode IV - A New Hope.
Princess Leia is seen concealing the plans for the Death Star in the droid R2-D2 before she is captured by the Galactic Empire.
The film is set for release on 16 December 2016.
Other Star Wars release dates
Star Wars: Episode VIII - 15 December 2017
Star Wars Anthology: Han Solo - 25 May 2018
Star Wars: Episode IX - 2019
Star Wars Anthology: Boba Fett - Possibly 2020
Find us on Instagram at BBCNewsbeat and follow us on Snapchat, search for bbc_newsbeat