Worker dies in haunted house at Disneyland Paris resort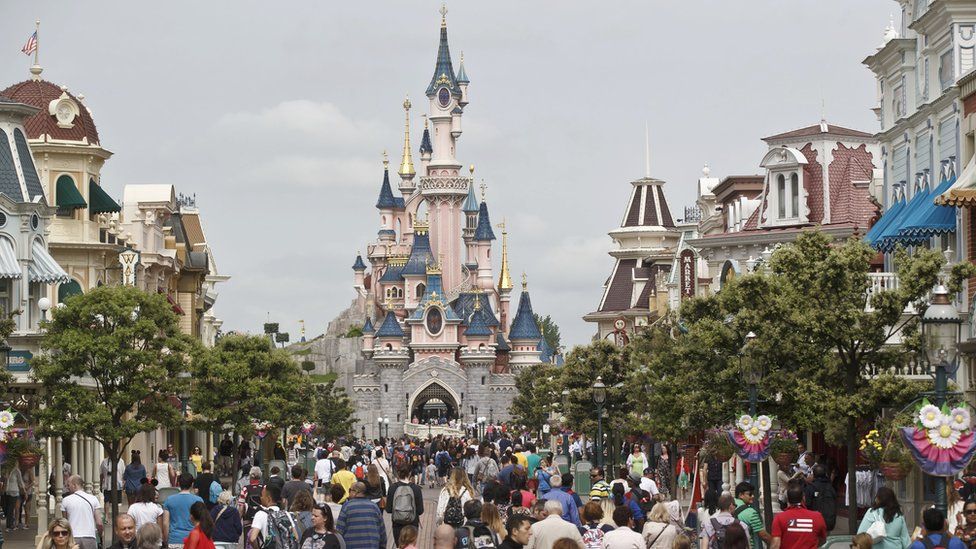 Disneyland Paris has confirmed that one of its employees died at the park's haunted house attraction on Saturday.
"We are truly saddened to learn of the passing of one of our Cast Members, and our hearts go out to his family and friends during this very difficult time," they told Newsbeat.
The man died at the Phantom Manor, which remains closed to visitors.
Police are thought to be investigating the 45-year-old's death, which is said to have been an accident.
The man's body was found by colleagues, according to a report in French newspaper Le Parisien.
Patrick Maldidier, a Disneyland union representative, told Le Parisien that the man, who has yet to be identified, was very popular and "always had a smile on his face".
A cleaner at the theme park died in 2010 after falling into the water while working on the It's a Small World attraction.
The 53-year-old man was cleaning the ride when he became trapped under a boat. He had been employed by a subcontractor.
The Phantom Manor, which is part of Frontierland, is described by Disneyland Paris as a "fun-filled mystery" with "ghoulish ghosts and spirits".
Almost 15 million people went to Disneyland Paris in 2015 and the park calls itself the most visited tourist destination in Europe.
Find us on Instagram at BBCNewsbeat and follow us on Snapchat, search for bbc_newsbeat