Busted reveal Emma Blackery and Wheatus will join their UK tour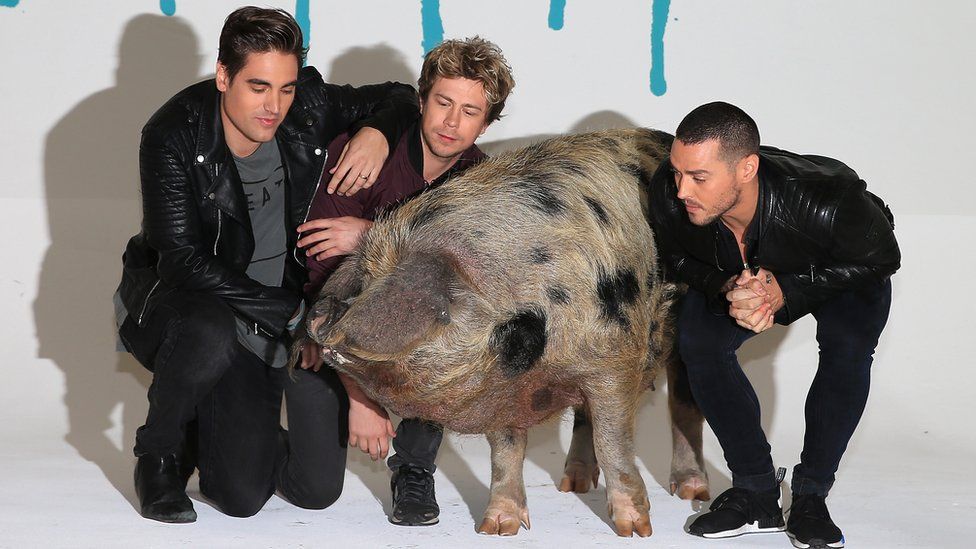 Busted have revealed that British YouTuber Emma Blackery and US rock band Wheatus will support them at their upcoming UK gigs.
The band also confirmed the tour, which starts in May, will be named Pigs Can Fly.
It's been more than a decade since Charlie Simpson, Matt Willis and James Bourne toured together as a trio.
More than 100,000 concert tickets were sold in the first hour of their release back in November.
"The whole pigs can fly thing sums up how we feel about this," Matt Willis from Busted told Newsbeat.
"There have been times that we thought Busted could never, ever possibly happen and we were quite right in thinking that.
"But this summarises that anything is possible."
The band announced extra dates in cities including Glasgow, Manchester and London because of high demand.
As part of their latest announcement, Busted teamed up with Snapchat to create a special filter which adds a pig nose and ears to users' faces.
While James Bourne and Matt Willis have been working with members of McFly on the supergroup McBusted, they only reunited with Charlie Simpson last year.
"I've lost count of the number of times where I've said publicly I wouldn't do this again. But I have changed my mind," said Simpson in November, when the band announced their comeback.
"We went to Philadelphia, we wrote new music and that changed everything."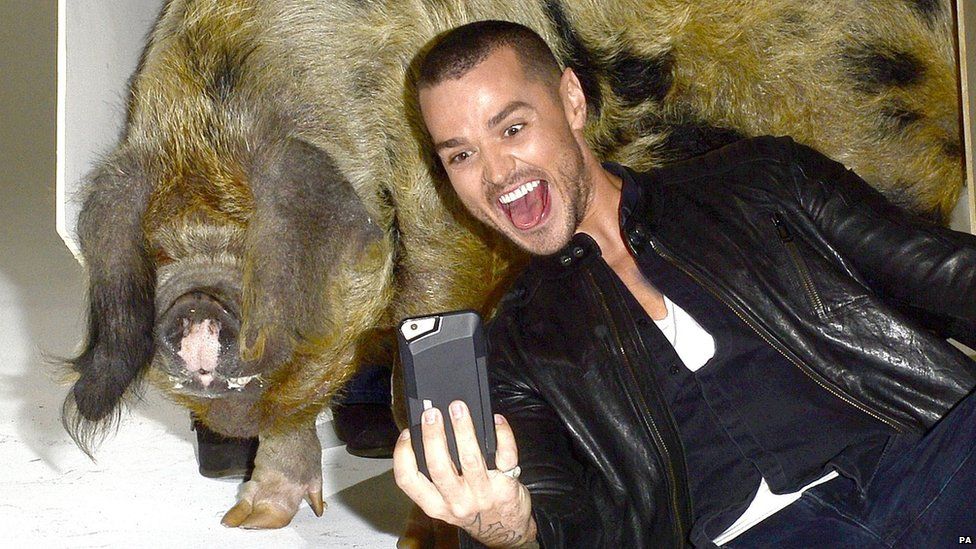 Busted have also promised to reveal new material to go along with their tour, but only three or four tracks as the majority of the 18 track setlist will be from their earlier work.
The band have only released two albums, with hits including Year 3000 and What I Go To School For.
They say they still have a lot of work to do on the show.
"We haven't even started rehearsing the songs," Charlie Simpson confesses.
"It has taken us so long to get this thing organised that we start rehearsals next month, so we've got three weeks which is cutting it a bit fine."
And they say they are really excited to play their hits which they haven't performed in 12 years.
"I literally can't wait to play things like air hostess and Year 3000 with Charlie," says Matt.
"For so long I thought that would never ever happen, but to look to my right and see Charlie singing is going to be wicked."
Find us on Instagram at BBCNewsbeat and follow us on Snapchat, search for bbc_newsbeat