Piers Morgan says 'feminism is dead' after Kim Kardashian posts new nude photo
Piers Morgan says that "feminism is dead" after Kim Kardashian posted another nude photo on Instagram.
Morgan tweeted Kim and Emily Ratajkowski's photo next to a picture of British women's rights activist Emmeline Pankhurst, who died in 1928, saying "RIP feminism".
The Good Morning Britain co-presenter then wrote: "If women genuinely think this photo advocates women's rights & equality, then feminism as it was intended is dead."
Piers Morgan also had a go at Emily Ratajkowski, who appeared in Robin Thicke's 2013 Blurred Lines video, for appearing in the photo with Kim Kardashian.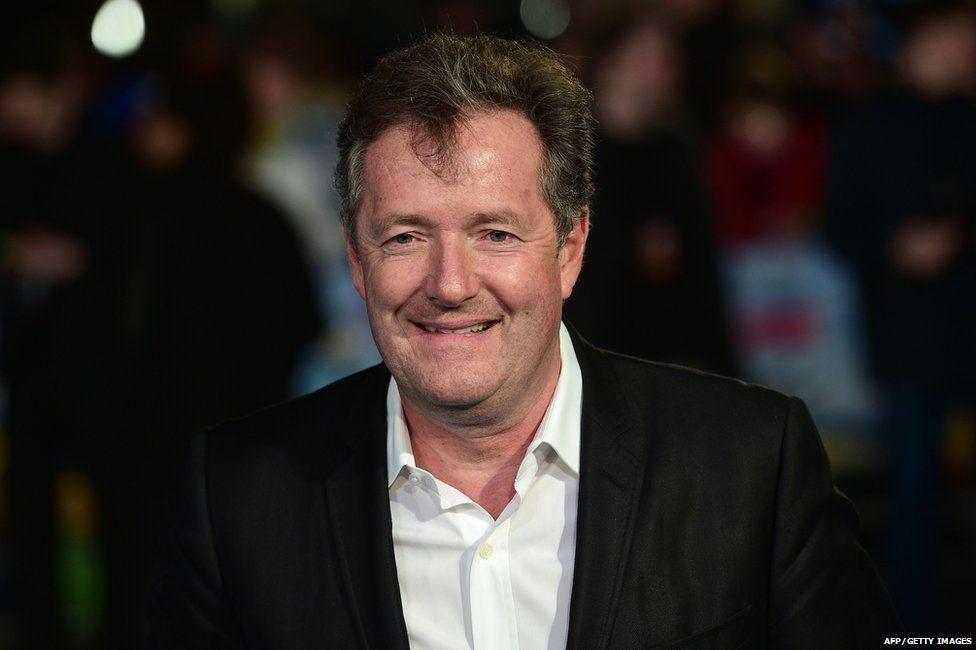 Writing on Twitter, he said: "It's supposed to be the advocacy of women's rights & equality with men. Not, I dare to suggest, topless selfies."
But the comments led to a backlash of abuse against the 51-year-old.
Kim Kardashian was criticised earlier this month after posting a naked selfie on International Women's Day.
But she hit back at what she called "body shaming" on her own website saying she was annoyed at being seen as "a bad role model for being proud of my body".
Several stars backed her up including Sharon Osbourne, Miley Cyrus and Emily Ratajkowski.
Speaking about her photo with Kim Kardashian, Emily wrote: "However sexual our bodies may be, we need to hve the freedom as women to choose whn & how we express our sexuality.
"We are more than just our bodies, but that doesn't mean we have to be shamed for them or our sexuality. #liberated
"Even if being sexualized by society's gaze is demeaning, there must be a space where women can still be sexual when they choose to be."
Find us on Instagram at BBCNewsbeat and follow us on Snapchat, search for bbc_newsbeat