Cornish band Black Leaves of Envy 'in tears' after Dave Grohl support letter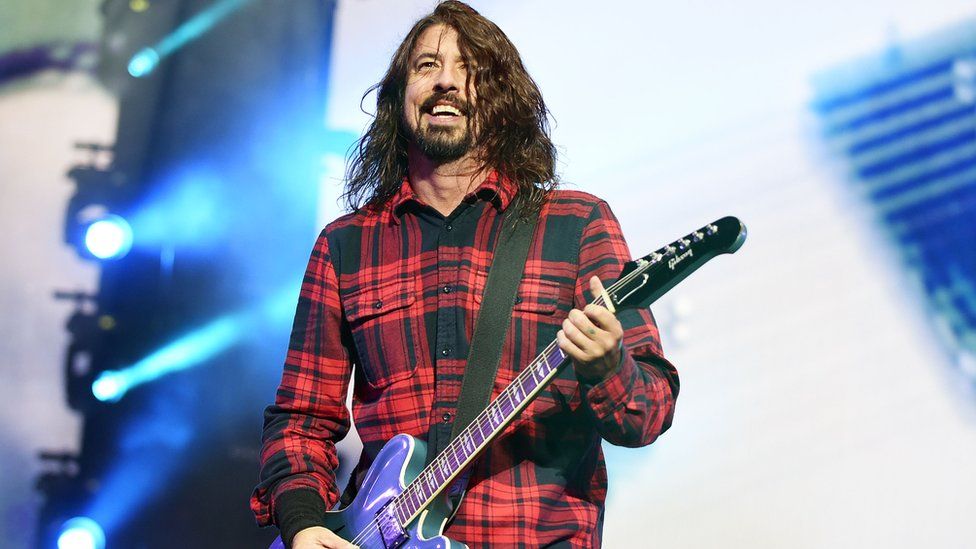 Dave Grohl has made writing a letter to the council cool.
Black Leaves of Envy have received his support after Cornwall Council told them to keep the noise down or face a fine.
Cerys Plenty from the band tells Newsbeat: "I got home and saw the post and I burst into tears because I couldn't comprehend what had happened.
"This complete rock legend is supporting us and it's all very, very real."
Dave Grohl wrote the letter after seeing a retweet of a local paper about the band's noise complaint.
Cerys says they were blown away by Dave Grohl's response.
"He's always been considered the nicest man in rock and this has just cemented that. He's just a complete legend.
"The fact that he took the time out of his busy schedule to compose such an amazing tear-jerking letter for us and for the council... it's incredible."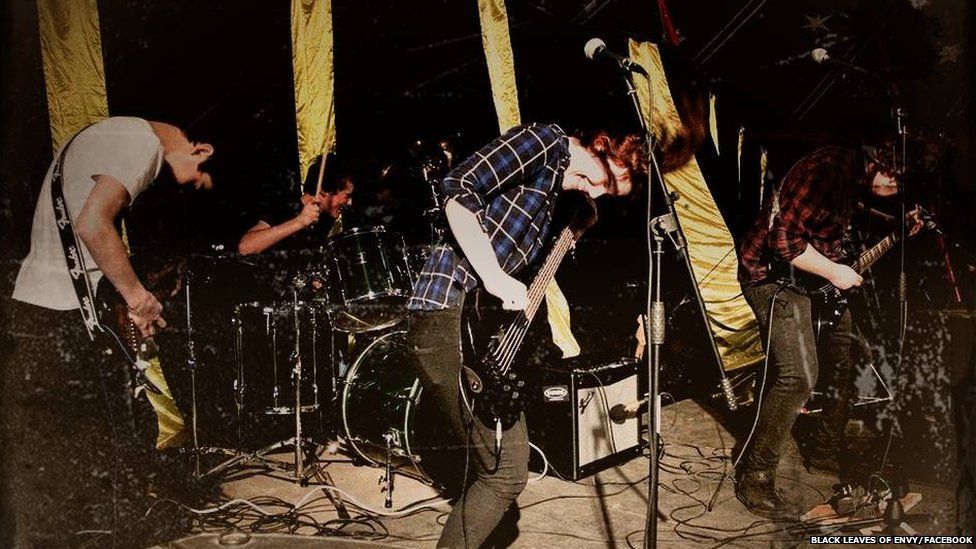 The band have been together for just under two years.
They're based in the small town of Praa Sands, near Penzance. The furthest they've travelled for a gig is Liskeard - about 60 miles away.
Adam from the band told Newsbeat they had trouble keeping the news under wraps before the letter was made public.
"We were all really hyped up about it over the last few days and trying to keep our mouths shut," he tells Newsbeat.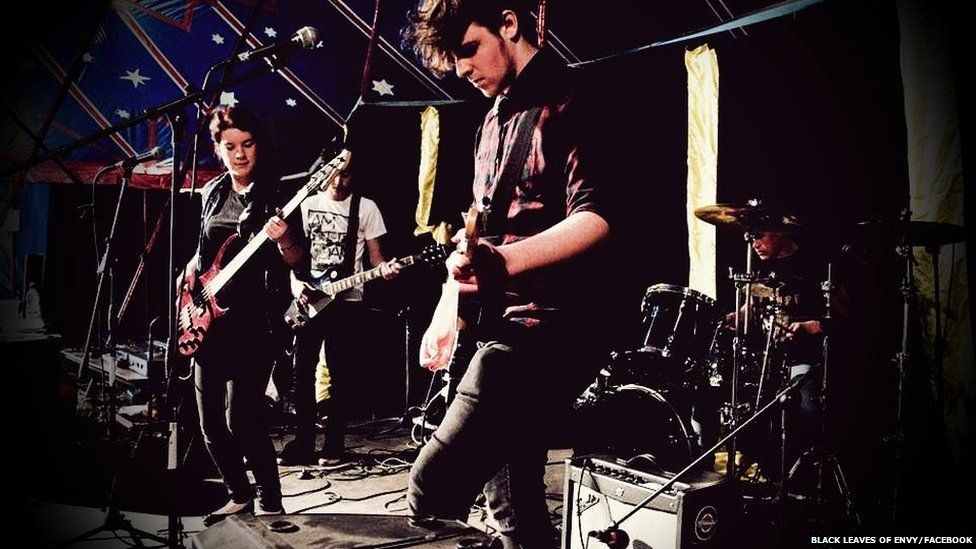 "I remember getting on the bus, I'd just spoken to Dylan and I said, 'Oh it might be online a bit.'
"Then my phone went and I looked at it and it said, 'Foo Fighters mentioned Black Leaves of Envy in a post.'
For musicians that lack... professional facilities a garage or basement is the only place they have
"I must have been staring at my phone for a full three minutes with my gob open, I just couldn't believe it."
In a statement the council said: "The law regarding statutory noise nuisance is based on what is reasonable and it may be that certain activities such as the regular playing of loud music are not appropriate in a residential area.
"The council is legally required to investigate once it has received a complaint about noise.
"We have not told the band to stop playing but have however advised that the sound levels are currently too high.
"We have suggested that they could install some sound proofing into the garage to address the problem or possibly compromise by looking at playing only at certain times."
The band say they were told to keep the noise levels outside the building to between 30-40 decibels - about the level of noise a fridge makes from a foot away. They say they usually practice between 4 and 6pm.
Currently they practice in Cerys and Dylan's dad's garage, but they are campaigning for an alternative - a community practice space.
Cerys says the space would be for all young people.
"We just want a space where young musicians, young people can go to, feel completely comfortable, hang out on a Saturday afternoon and just make music.
"If people keep suppressing young musicians in this way there's gonna be no live music left."
Find us on Instagram at BBCNewsbeat and follow us on Snapchat, search for bbc_newsbeat