The Brits hoping to make freestyle football an Olympic sport
Lionel Messi, Neymar and David Beckham are arguably three of the greatest ever footballers.
But even they have been left speechless at what Andrew Henderson and Liv Cooke can do with a football.
"It's so much fun seeing their eyes light up when you do something they can't do," Andrew told us.
Andrew, 25, is a four-time Freestyle Football world champion, a title he hopes to defend later this year.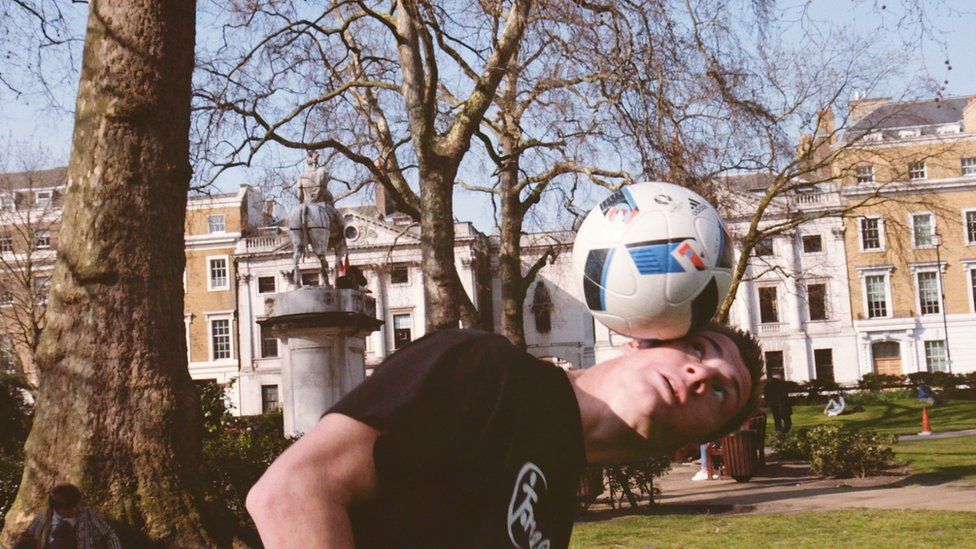 "I grew up in Cornwall. I've played football since I was young and even had a trial at Manchester United," Andrew said.
"Then one day, funnily enough I was playing rugby, and broke my leg in five places. I still have an iron plate in my leg and nine screws."
After the operation Andrew was told he might never walk again, let alone play sports.
"During my recovery and rehabilitation I found a video online of Freestyle Football.
"I realised that even though my leg was in a cast I could still balance the ball on my head.
"I practised and practised and practised and it all went from there really," he added.
"I became the UK champion, went onto be the world champion and then it became my full-time career."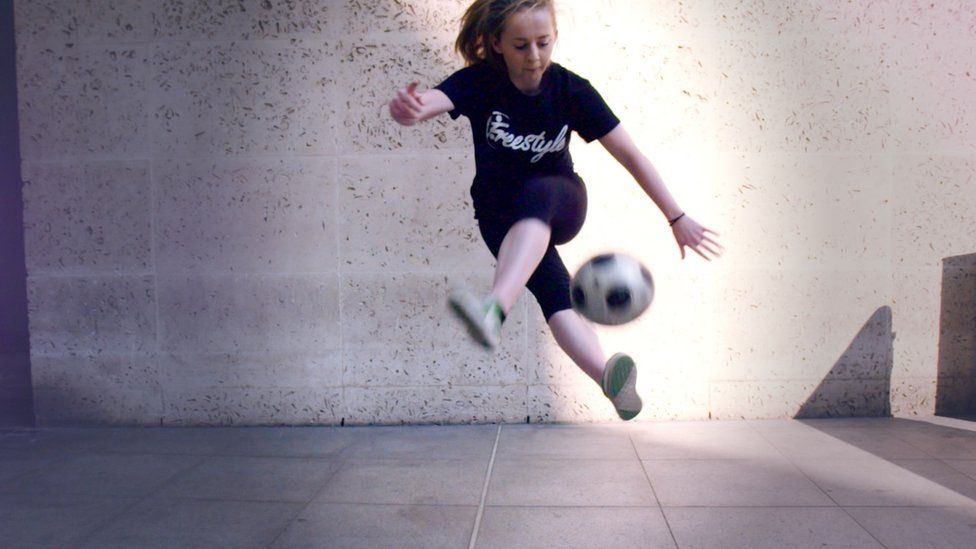 At just 16 years old Liv Cooke is the the UK's first female professional Freestyle Football player.
"It's tons of work because even when you learn a new trick you have to perfect it; then add something extra to take it to the next level.
"I train when I can because I'm still at college but I always practice for a few hours every single day," Liv said.
Later this year Liv has been invited to Melbourne, Australia to take part in the women's world championship.
"Only the top eight women in the world have been invited to take part. It's so scary setting goals for these sorts of things.
"I mean you never know what the other person is going to bring," Liv added.
Liv says that when she stops studying the plan is to become a full-time freestyler.
"It is a male dominated sport, somewhat like football, but I hope to change that. It's always fun when you show up the boys," she joked.
To add to his haul of UK and world titles Andrew Henderson also holds the Guinness World Record for performing "round the world" multiple times.
"It's where you kick the ball and then you put your leg around the ball again before it hits the ground. My record is 92 in 60 seconds."
Freestyle Football is a rapidly growing sport with increased exposure thanks to sites like YouTube and Instagram.
With the formation of the Freestyle Football Federation, the sport's governing body, both Andrew and Liv hope that one day they'll be able to compete on the ultimate stage, the Olympic games.
"Things are changing when it comes to the Olympics. They are introducing sports that are a little funky, entertaining, fast paced who knows maybe Freestyle Football can fit into that too. Only time will tell," Andrew said.
Find us on Instagram at BBCNewsbeat and follow us on Snapchat, search for bbc_newsbeat