Oh no they didn't! Five times someone said something stupid about women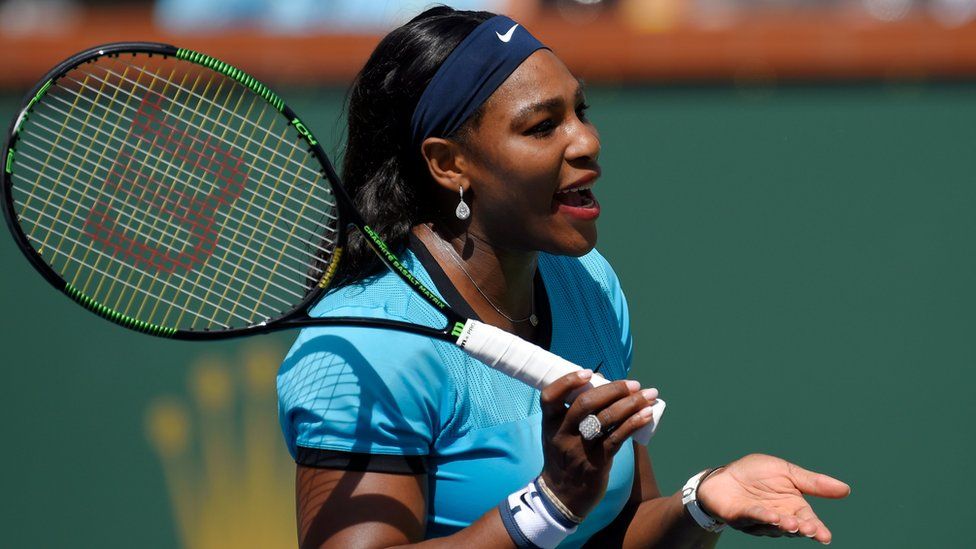 It's 2016 - so why are people struggling to say things about women that aren't offensive?
It happened again on Sunday 20 March, when a tennis tournament CEO said women should get "on their knees" to thank male players for "carrying the sport".
Many players attacked Raymond Moore's comments including World number one Serena Williams who said his statement was "offensive", calling it "mistaken and very, very, very inaccurate".
But he's not the only one to have put his foot in it - we've picked our top five face-palm comments about women from the last year.
Donald Trump says a female journalist is 'bleeding from her wherever'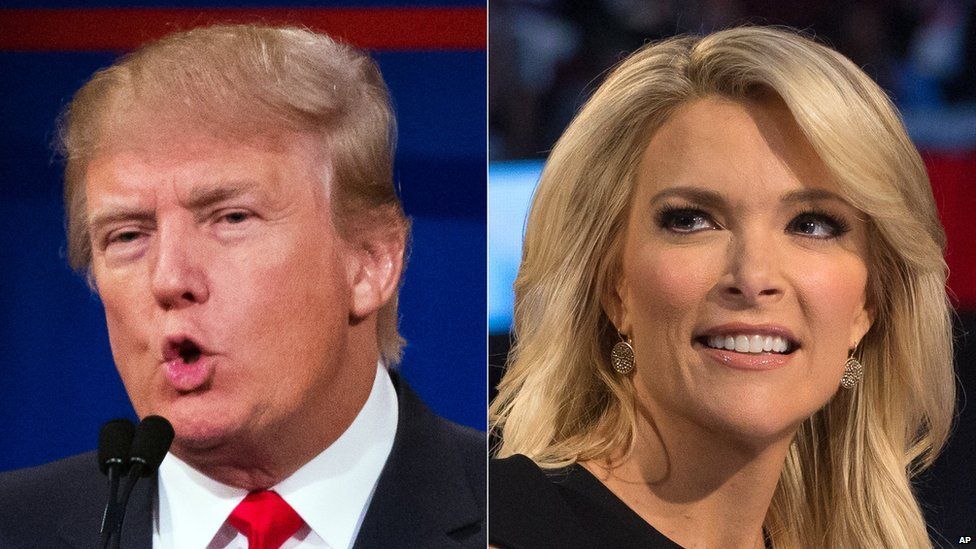 It's no secret that Donald Trump has said plenty of controversial things and not just about women.
But during a TV debate, host Megyn Kelly asked him if it was okay that he called some women "fat pigs, dogs, slobs and disgusting animals" - and he saw red.
After the debate, he told CNN he didn't like that she'd asked him the question and there was "blood coming out of her eyes, blood coming out of her wherever".
That didn't go down well with a lot of people who thought he was accusing her of being hormonal or on her period.
Since it happened, he had refused to appear on TV debates Megyn's chaired and has asked people to boycott her TV show. But he eventually did feature in a debate she hosted on March 4.
Megyn's employer FOX News says it'll carry on sticking up for her, calling Trump's insults "crude and sexist verbal assaults".
Tom Hardy is asked "why are all these women in Mad Max?"
If you've seen the film, you'll know Mad Max: Fury Road is full of strong female characters like Imperator Furiosa, played by Charlize Theron.
But Tom Hardy was asked: "When you were reading the script, did you ever think, why are all these women in here? I thought this was supposed to be a man's movie?"
He replied: 'No. Not for one minute. That's kind of obvious."
The video of the event went viral, but the reporter told Buzzfeed his question was meant to be "the opposite of sexism".
"Tom Hardy was willing to be in a co-lead role with Charlize Theron, in a movie called Mad Max, no less," he said.
"I think a lot of male stars might have objected to this, but Hardy is of a special breed."
So the take-away lesson here is if men are happy to share airtime with women, they are rare and special creatures.
Ashley Graham is told she is "too fat" to be a model in Sports Illustrated
Last month, Ashley Graham became the first 'plus-size' model to appear on the cover of the Sports Illustrated Swimsuit magazine.
Her Instagram post says: "This cover is for every woman who felt like she wasn't beautiful enough because of her size. You can do and achieve anything you put your mind to."
It didn't take long for people to offer up their opinion on whether she deserved to be there though, with people hitting out at her on Instagram.
Former Sports Illustrated model Cheryl Tiegs also said Ashley shouldn't be on the cover, because she was "glamorising" something that "isn't healthy".
Then YouTube blogger Nicole Arbour (known for her "Dear Fat People" videos) said Ashley was only included to "cause controversy" because the magazine's models "are the Mecca of physical perfection".
Daisy Ridley is told she's "too thin" to play Rey in Star Wars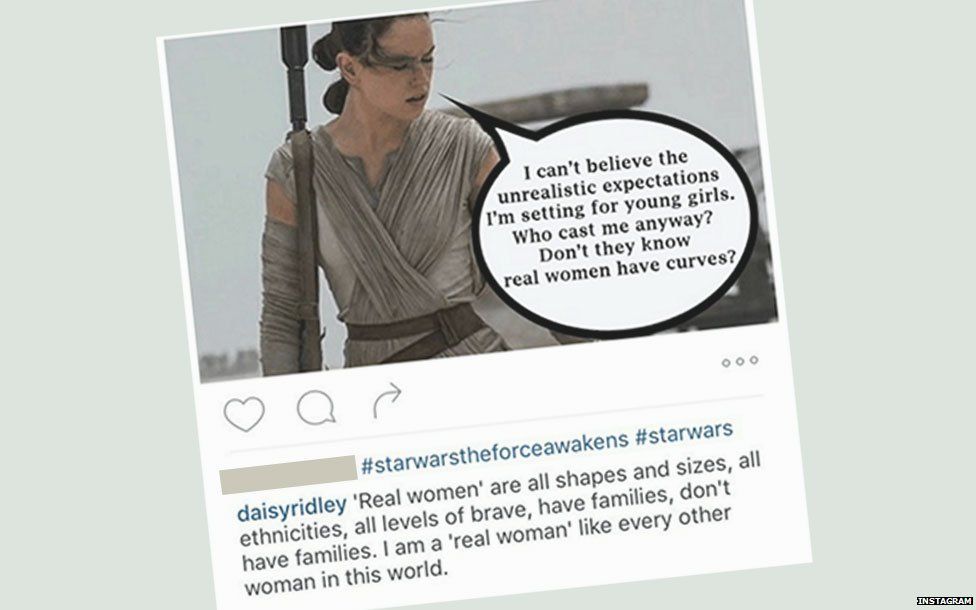 Female celebrities aren't just criticised for being 'too big' though, because being 'too thin' is a problem as well, apparently.
Daisy Ridley responded brilliantly to a debate about her body size after an Instagram post about her character Rey suggested she looked very thin in Star Wars.
"I can't believe the unrealistic expectations I'm setting for young girls," a speech bubble reads. "Don't they know real women have curves?"
She replied: "'Real women' are all shapes and sizes, all ethnicities, all levels of brave. I am a 'real woman' like every other woman in this world."
Daisy deleted her initial reply, but she later said on Instagram she "will not apologise" for her body shape, adding: "If you don't have anything nice to say, don't say anything at all."
England's women footballers 'go back to being mothers, partners and daughters' after World Cup

The England women's team came third in the World Cup in Canada - one of the best results in a World Cup tournament (yes we're including the men's here) since 1966.
But rather than focus on this huge achievement, the FA said on Twitter that they would be "going back to being mothers, partners and daughters".
The FA's tweet was later deleted, and it said the message had been "unfortunately phrased" and was "taken out of context" from the link to its online story about homecoming.
But it didn't stop people saying the tweet was "sexist" and "patronising" for implying the women's family roles were their main jobs.
Find us on Instagram at BBCNewsbeat and follow us on Snapchat, search for bbc_newsbeat