Snoop Dogg tags himself in Bogata, Romania. He's in Bogota, Colombia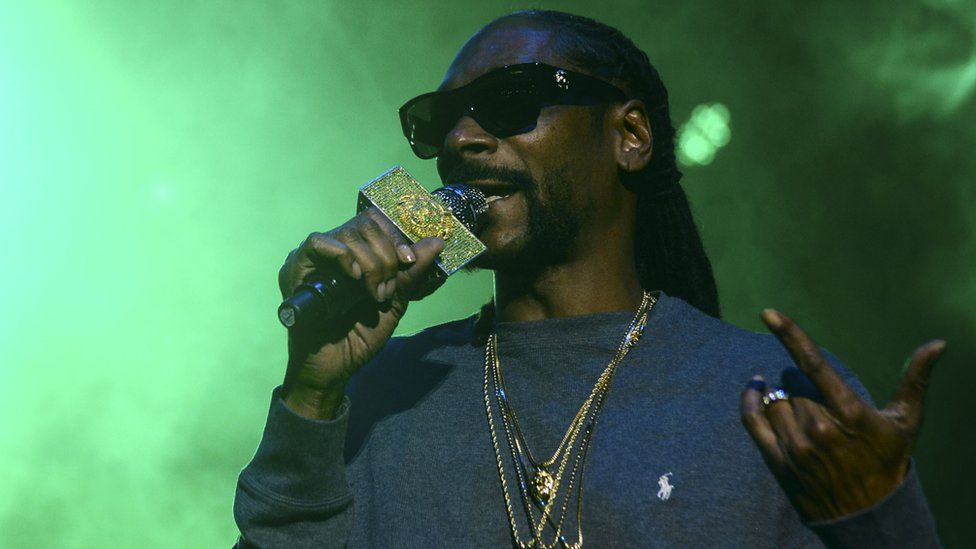 Snoop Dogg has inadvertently promoted a Romanian village by tagging himself there on Instagram.
The rapper posted an image which appeared to show he was in Bogata in the centre of the eastern European country.
He was actually one letter out - an extra A instead of an O - and more than 6,000 miles away in Bogota, the capital of Colombia, in South America.
The village saw immediate interest with even a new website popping up.
Its creators described it as "the perfect place to be if you want to relax in nature and take in all it has to offer".
People from Romania got excited, thinking the star was in their country on a surprise trip.
One follower said "YOOOOOO SNOOP DOG EN ROUMANIE".
However others spotted his mistake and one pointed out "I think you should edit your location".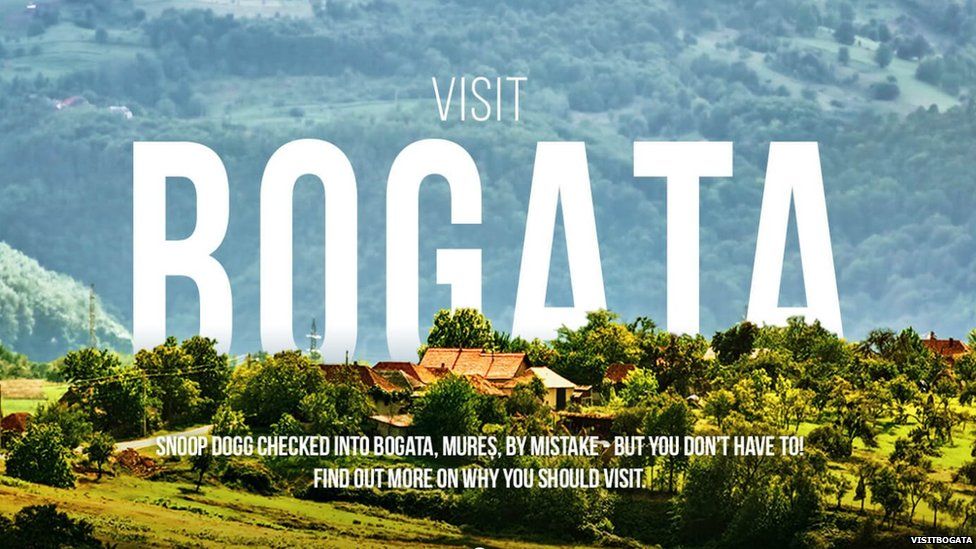 The new Bogata website describes the village of 2,000 as the "best place for chillin' in Romania."
There is a problem, though: there's no hotel in the village, so visitors are advised to bring a sleeping bag.
We quite fancy it, nevertheless.
"The village is situated on the river Mureș, offering all that nature has to offer. You can camp there or even ask a villager for housing, if you feel like learning more on the location from its inhabitants."
If they get hungry they can feast on a twist of the famous Hungarian goulash.
The website says: "We can trace it back to older times, when it is believed that Hungarian shepherds ate similar food to fill up and gain energy for a full day."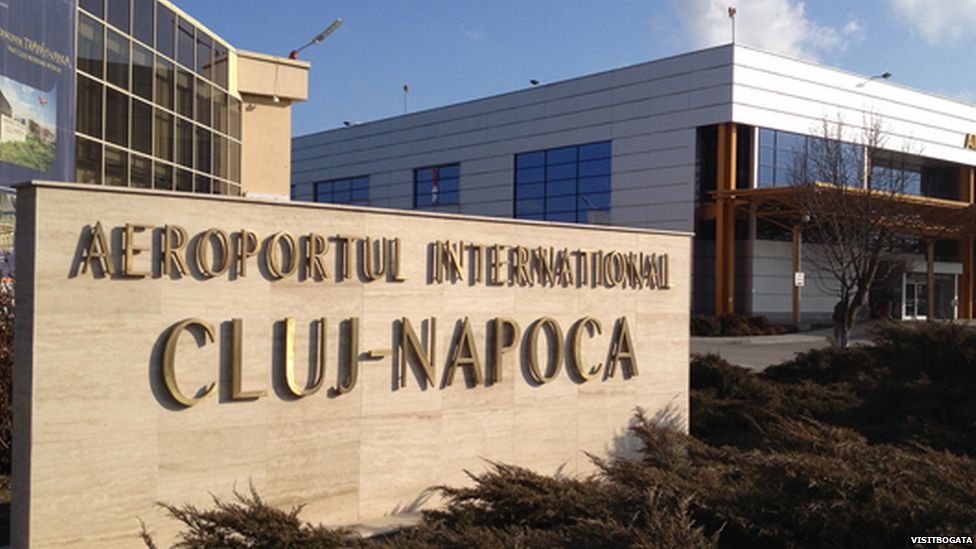 Local mayor Laszlo Barta realised Snoop's tag confusion was a handy way to promote his town.
"It was a mistake but it's a good advert for us."
If you're now in the mood for a trip to Bogata then the good news is Avram Iancu International Airport in Cluj is just a 90-minute drive away.
And you can fly to Cluj-Napoca direct from Luton in Bedfordshire. That's Luton with an O not an A.
Find us on Instagram at BBCNewsbeat and follow us on Snapchat, search for bbc_newsbeat