Lewis Hamilton's unusual Snapchat strategy as he points out 'all the Chinese people'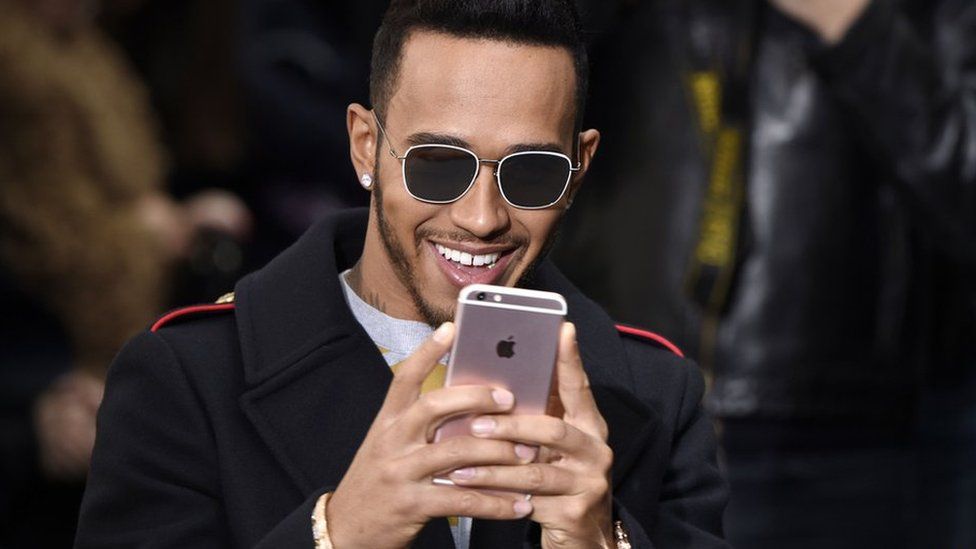 A good social media strategy sounds pretty easy to achieve: entertain people, tell them things they might like and try not to annoy anyone.
Then there are things you should probably swerve.
For example - laughing and pulling faces at Chinese people, getting investigated by the police and use your accounts to moan about customer service.
Enter Lewis Hamilton.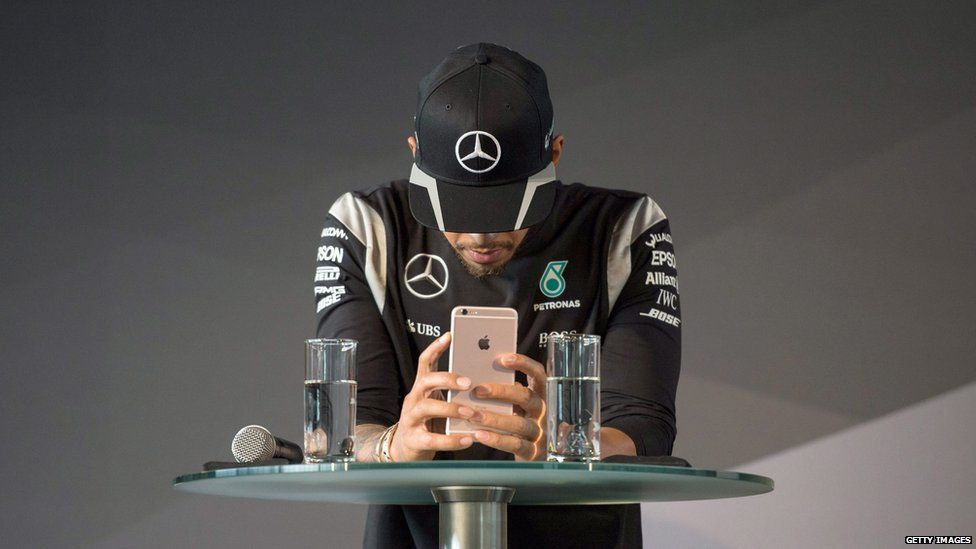 For all his amazing posts (more of the French Bulldogs, impromptu piano playing and news please), his Snapchat strategy has been a little bit weird recently.
On a flight from Auckland to Queenstown, he filmed the passengers around him, pointing out they were Chinese and pulling a face.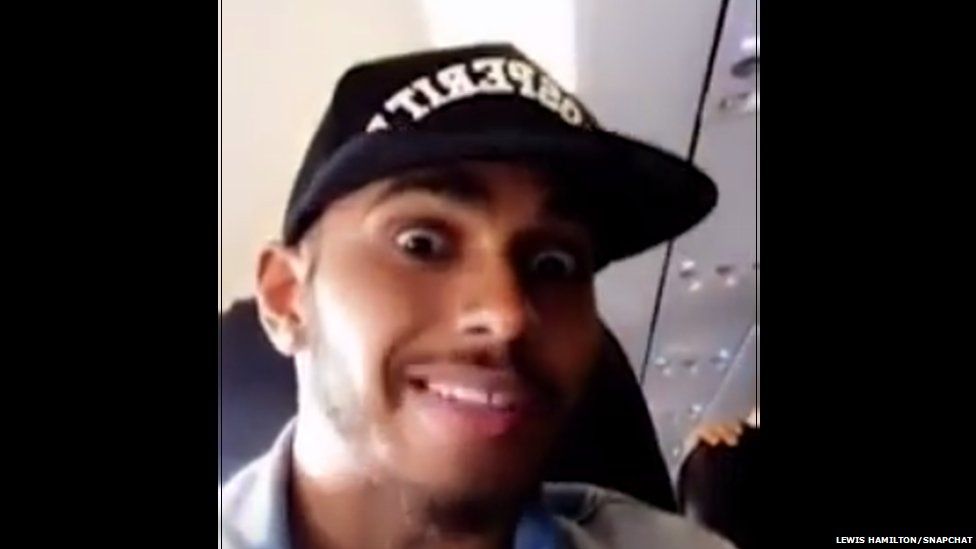 "We don't know where we are going... we might be going to China, because there are a lot of Chinese people on this flight," he said.
He also went on a rant about flying "commercial" (for us mere mortals, that's when you don't fly in a private jet but have to buy a ticket) around New Zealand - in one Snapchat he says sarcastically: "Man, I'm loving these commercial flights, we're flying in economy, yep, that's how we do. Saving so much money. I'm loving it."
He was also investigated by police over a video apparently filmed while he was riding a motorbike on an Auckland motorway.
In the Snap, Hamilton is riding in the traffic with the angle panning across his shoulder.
And it's worth remembering that not everything disappears once it's been posted on Snapchat...
Using a handheld mobile while driving is an offence in New Zealand, but police won't be charging him as they said the footage posted by Hamilton was inconclusive.
Hamilton also posted a Snapchat poking fun at the media.
"You wanna hear something funny...?" he asks.
"Every time I post something people upset about it contact Mercedes, like the newspaper's been calling Mercedes. But do I look like I'm bothered...ah-uh... I'm having a great time. Hope you are too."
He does seem to be having a good time, mostly.
Aside from being treated "like dirt" at a casino. This appeared all his Twitter account, before being deleted.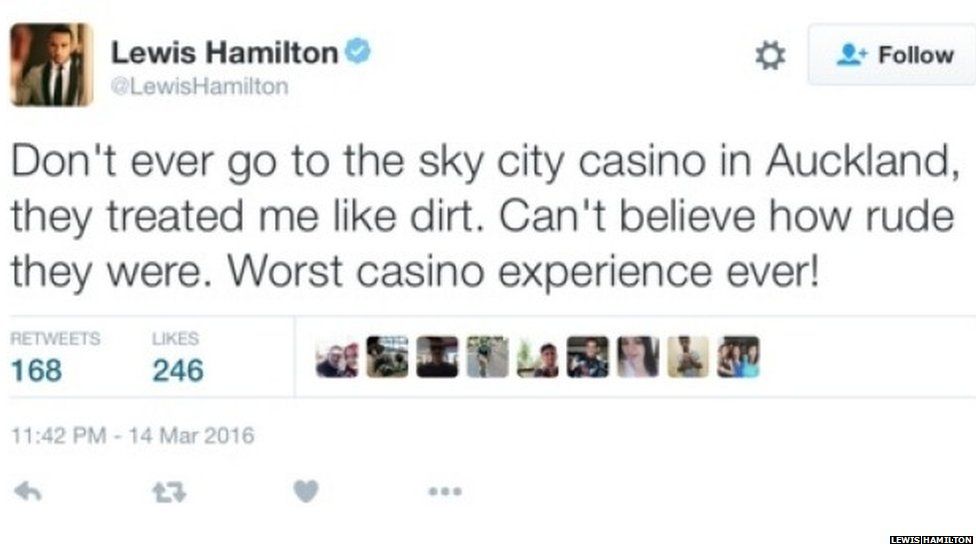 Hamilton has written on his site that his social media is "a window onto his life".
He adds: "I am lucky enough to get to do things a lot of people will never experience.
"I want to capture that and give people a sense of what it is like."
This all comes just days before the start of the new Formula One season in which he is bidding to become the first British driver to win four championships. He is due to face the media on Thursday.
Newsbeat awaits comment from Lewis Hamilton's management.
Find us on Instagram at BBCNewsbeat and follow us on Snapchat, search for bbc_newsbeat