Dog bred for human consumption is saved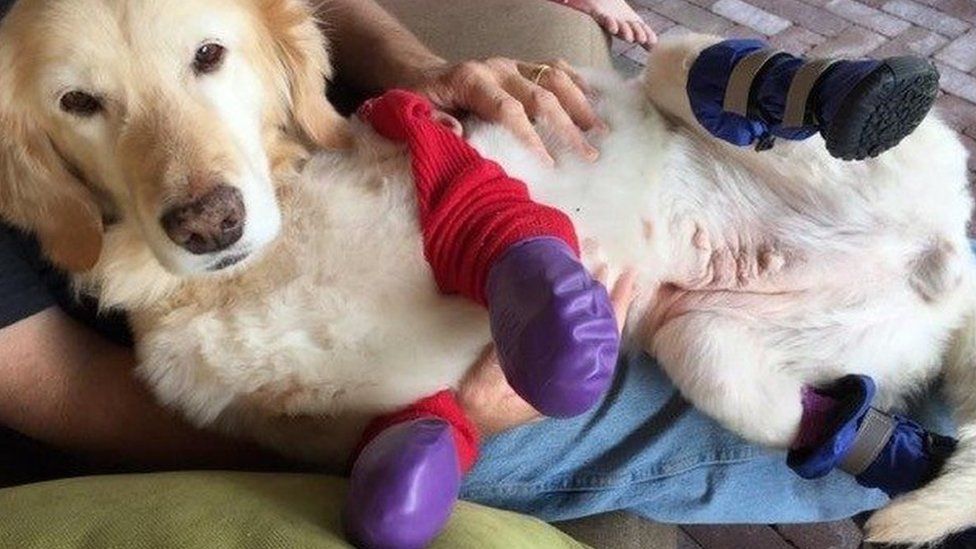 Not long ago Chi Chi was being prepped for slaughter in South Korea where dog meat is considered a delicacy.
Her rescuers found her in a bin bag.
Chi Chi's paws were barely attached and she had cuts and bruises all over her body. She'd been kept in very cruel conditions.
Now Chi Chi - who's name means "Loving" in Korean - has found a new home in Arizona. And she's learned to walk again too.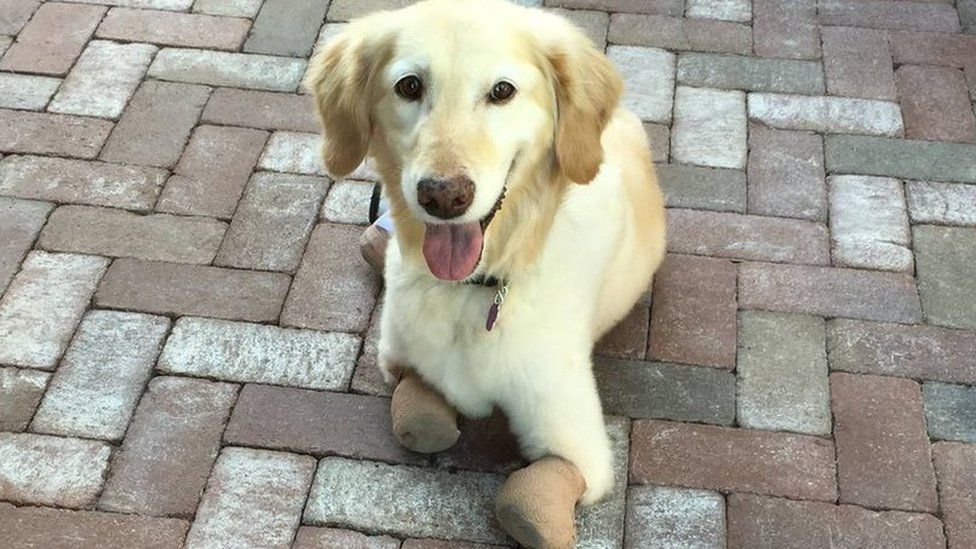 Chi Chi was born approximately two years ago.
Her legs were bound together and she was hung upside down in order to make her flesh more tender.
But Chi Chi's legs became so badly infected that her flesh rotted off the bones - so she was no longer of use as meat.
So she was thrown away and left to die.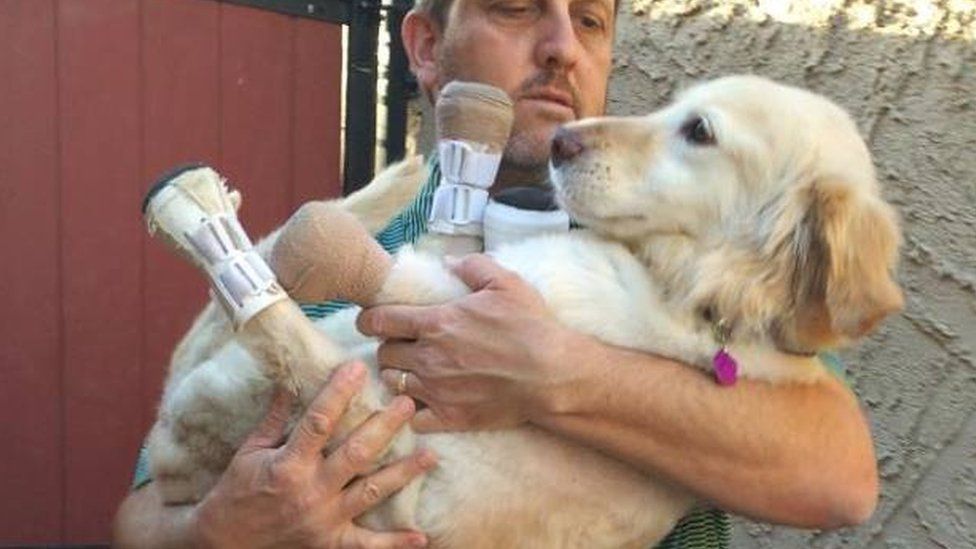 After she was rescued, a vet had to amputate her legs in order to keep Chi Chi alive.
She spent two months in a veterinary clinic in Seoul learning how to live with prosthetic paws.
The Animal Rescue, Media & Education, or ARME, has been showcasing Chi Chi's recovery on YouTube and Facebook, which is how the Howell family in America heard about her.
"When it came down to it, the biggest need was that she needed a place to live," Richard Howell said.
So Chi Chi was moved to their home in Arizona.
"I think ultimately as we progressed with her story, we just felt a connection with her. Chi Chi is different. She might actually change the world," said Richard.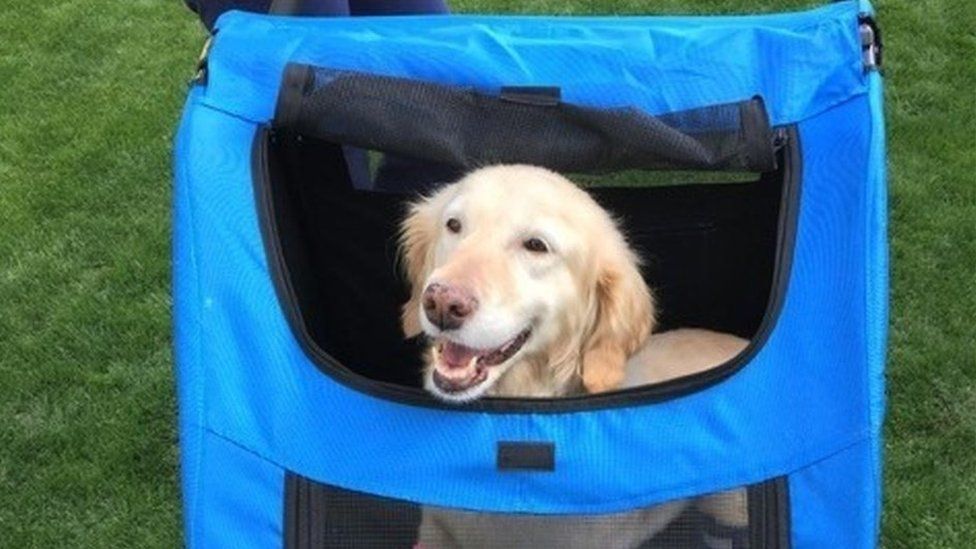 "She can run. She can walk," Megan Howell said.
"She can pretty much do anything a real dog can do except go up the stairs."
But Chi Chi will still need more help.
"We are still in the process of figuring out what she needs," Elizabeth added.
"Maybe she can encourage people who have to have amputations themselves like soldiers and kids," Richard said.
"We want to use her story to make the lives of humans better. I think if we do that, we're doing something positive in the world."
Find us on Instagram at BBCNewsbeat and follow us on Snapchat, search for bbc_newsbeat