Why Star Trek makers are suing fan fiction writers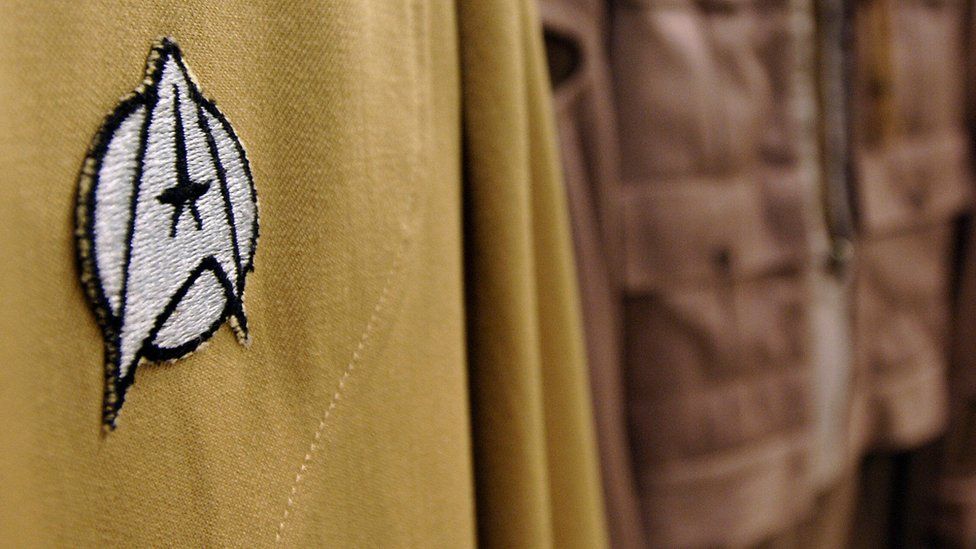 The rights holders for the Star Trek films are suing fan fiction writers for copyright infringement.
We've known that for a while but what is new is Paramount Pictures and CBS revealing exactly what copyright they're suing for.
Newsbeat has seen court documents showing examples of what's being described as "unauthorized exploitation" of Star Trek.
It's against Axanar Productions who want to make a new Star Trek film.
The production has previously uploaded a feature-length film on YouTube with hopes of crowdsourcing enough money to turn it into a blockbuster.
And it's this that Paramount and CBS is using as examples in court.
The Axanar plot is set 21 years before the first Star Trek episode and tells the story of the Four Years War.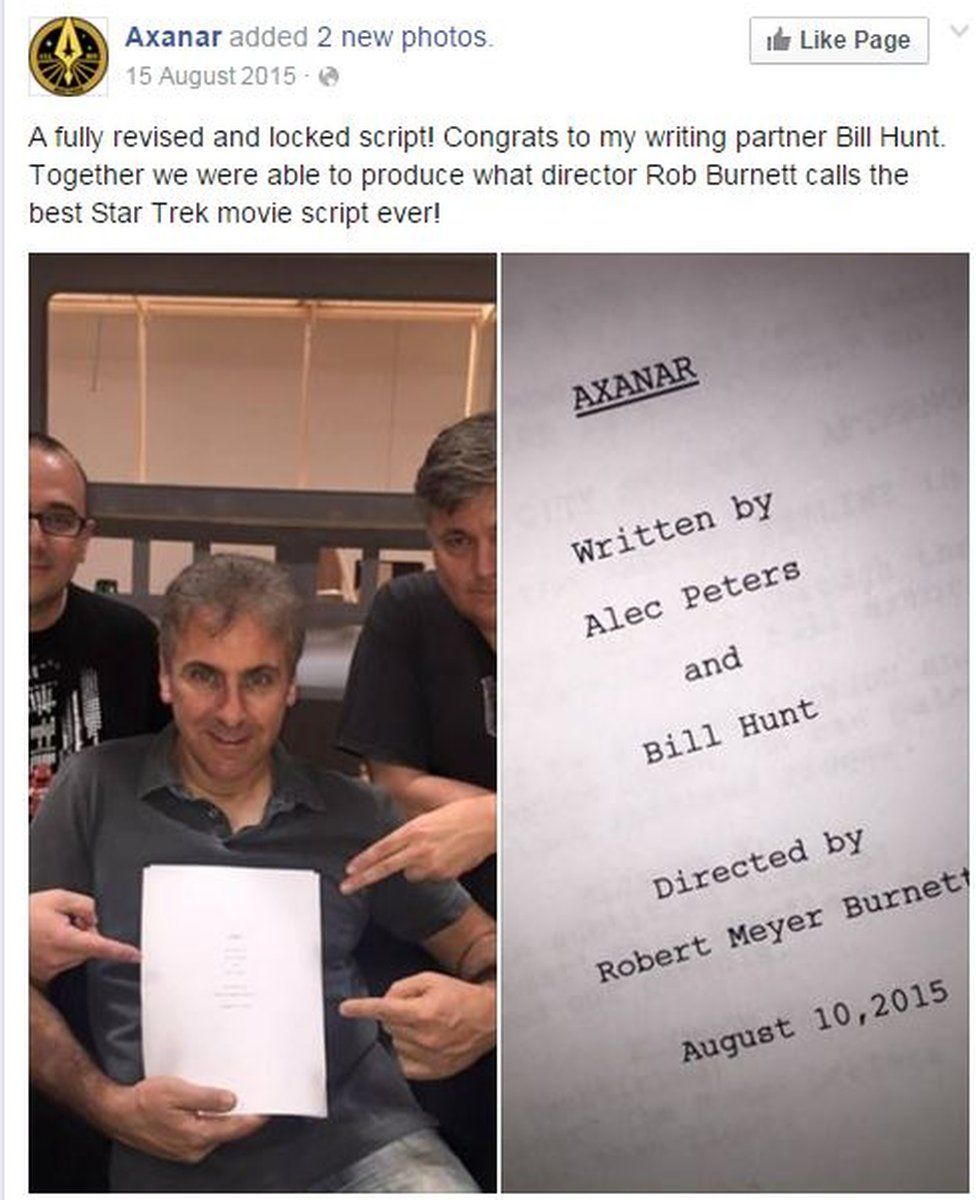 What sort of examples have Paramount used for their copyright infringement claim?
Paramount and CBS say Axanar's style of Klingon makeup is "strikingly similar to the Klingon makeup used in Star Trek-The Motion Picture in 1979".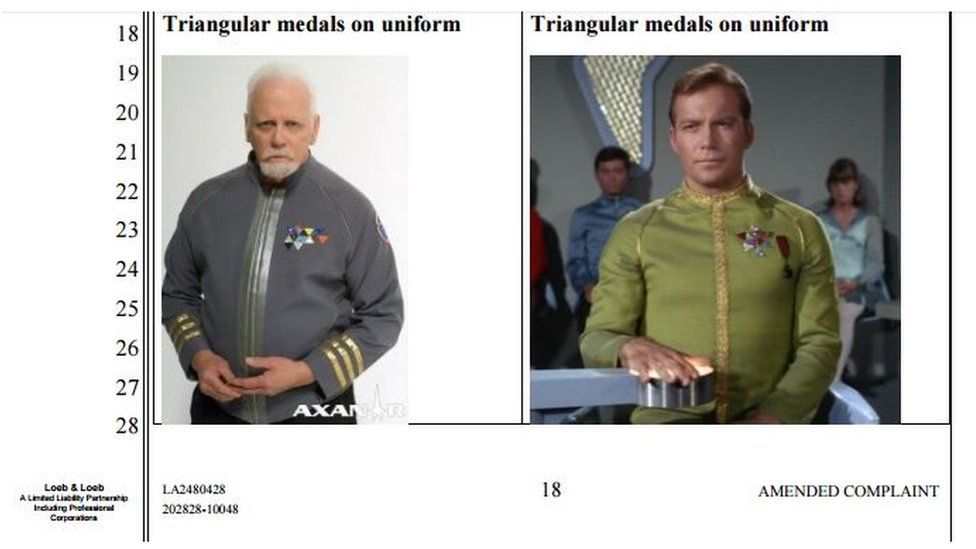 Paramount and CBS say "triangular medals for dress uniform on left breast first appeared in The Original Series episode "The Menagerie Part I" (1966)".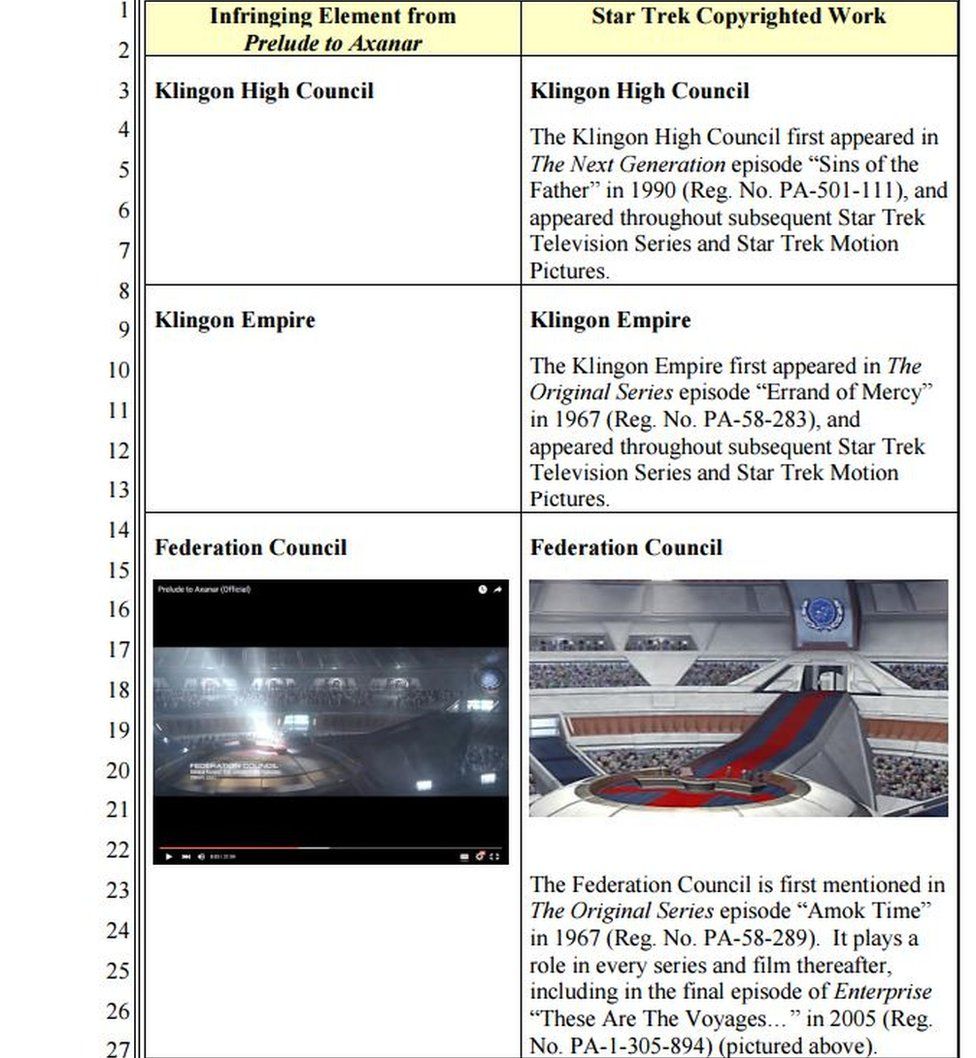 They also list the Klingon language as copyright infringement.
The court documents state: "Klingonese or Klingon, the native language of Qo'noS, was first spoken in Star Trek - The Motion Picture in 1979. It was used in several works moving forward, including Star Trek III The Search for Spock."
Paramount and CBS show 45 examples where Axanar has "intentionally sought to replicate the Star Trek copyrighted works".
They also list 12 instances of "infringement elements" from the Vulcan scene from the Axanar YouTube film.
They have demanded a trial by jury at the United States District Court, California.
It was in response to Justin Lin, the director of the Star Trek Beyond film - out later this year.
Find us on Instagram at BBCNewsbeat and follow us on Snapchat, search for bbc_newsbeat