Toby the two-nosed dog is saved from being put down
The new owner of a dog with two noses says the Australian Shepherd is the "the sweetest dog on Earth" after saving him from being put down.
Toby was found by an animal rescue group roaming the streets of Fresno, California.
The group were about to get rid of him but Todd Ray stepped in to look after Toby.
And he hasn't looked back. "Everyone that meets Toby loves him," says Todd.
"The sad thing is that, at this time, people will let a two-nosed dog get put down before they will adopt him - only because he looks different," adds Todd.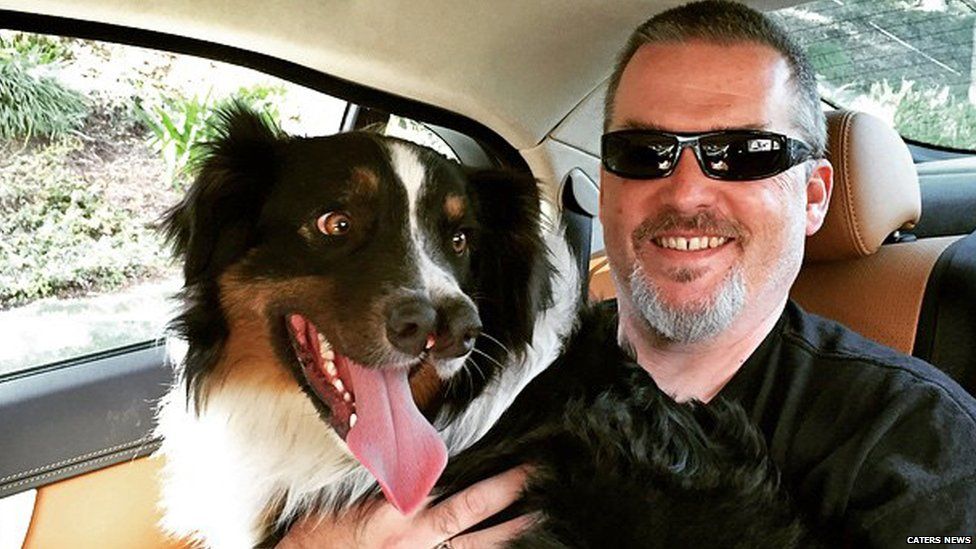 For Todd, having "different" looking pets isn't anything new as he owns the Venice Beach Freakshow - dedicated to the weird and wonderful.
He also holds the Guinness World Record for the largest collection of two-headed animals.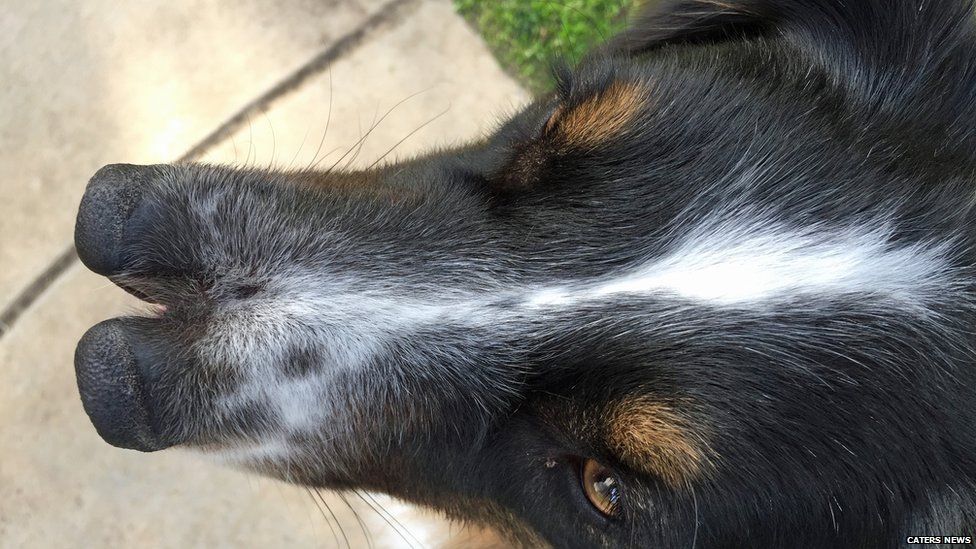 Todd says: "I'm fascinated by weird animals' beautiful differences and by the magical lessons that they teach us."
Since being adopted, the unique Australian Shepherd dog has been a huge hit at the attraction.
Although there were initial concerns that Toby's nose may result in health issues, a vet says he's in "perfect health".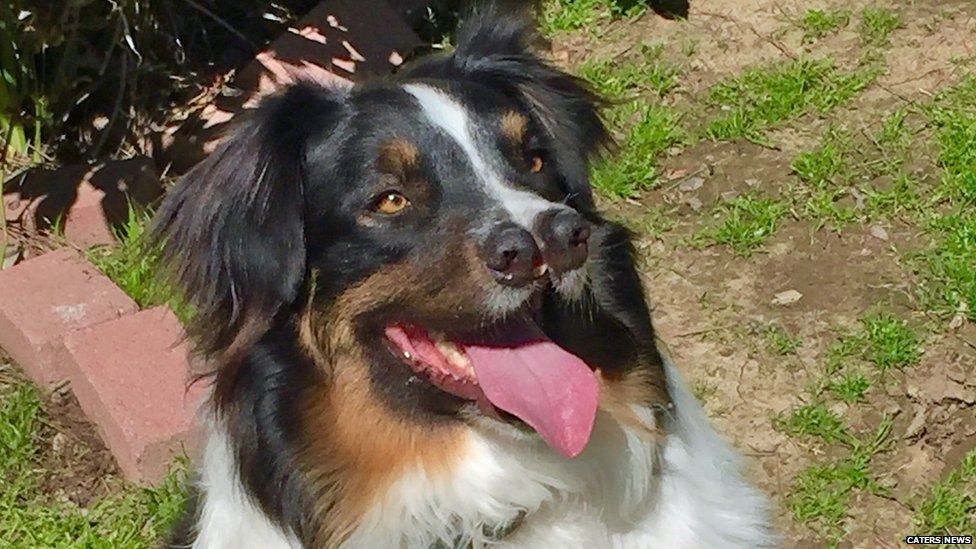 Find us on Instagram at BBCNewsbeat and follow us on Snapchat, search for bbc_newsbeat