Teenager wins £174k in drone race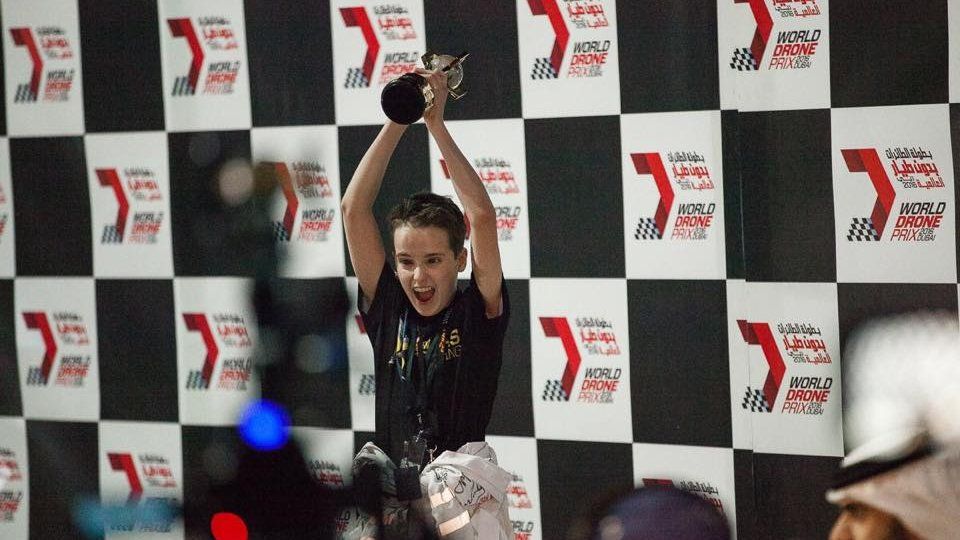 A team led by a 15-year-old from Somerset has won the first World Drone Prix in Dubai.
Luke Bannister's team, Tornado X-Blades Banni UK won £174,000.
During the contest, four pilots sit in racing-style seats with goggles on, where they watch a feed from a camera on their drone.
The drones race on a course behind them, zipping around a white track for 12 laps.
Teams had to take at least one pit stop during the race, so the crews could change batteries.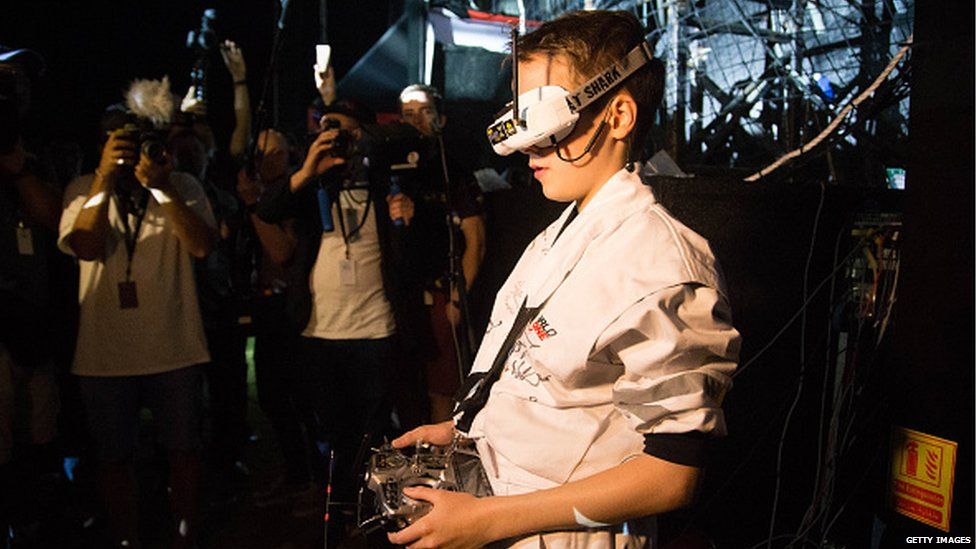 Pilots also had to decide whether to take short cuts - and watched as their drones smashed into the ground or into each other to the shouts of spectators.
Speaking to Newsbeat, Luke says he's been flying drones for just over a year.
"You have so much freedom - you can fly over, under and through trees and around things - it's brilliant," he says.
He said the race track was "challenging" but was a bit of a "lightshow - the whole track was lit up".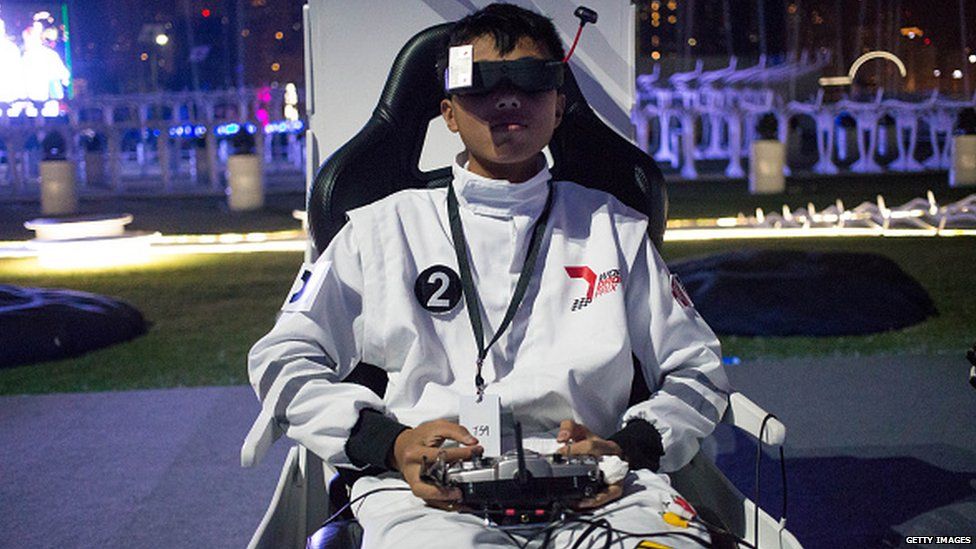 Drone racing has been compared to that of competitive video game playing.
And there's big money involved. According to the New York-based gaming-research firm SuperData, eSports revenue made nearly £522 million worldwide in 2015.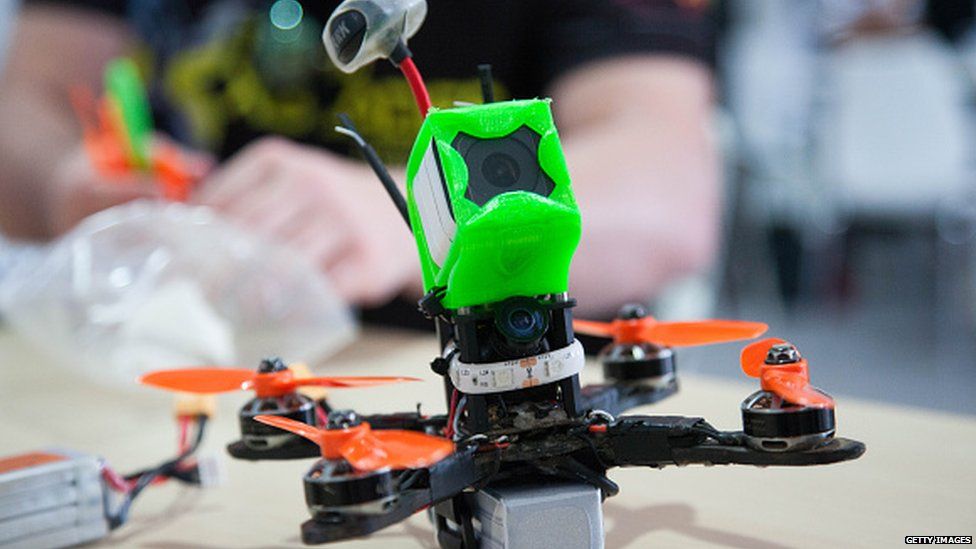 Luke's team manager Nigel Tomlinson said: "Obviously, there's a crossover with gaming, as you can see with the HD goggles.''
After winning, Nigel said the 43 members of Luke's team would share the prize money.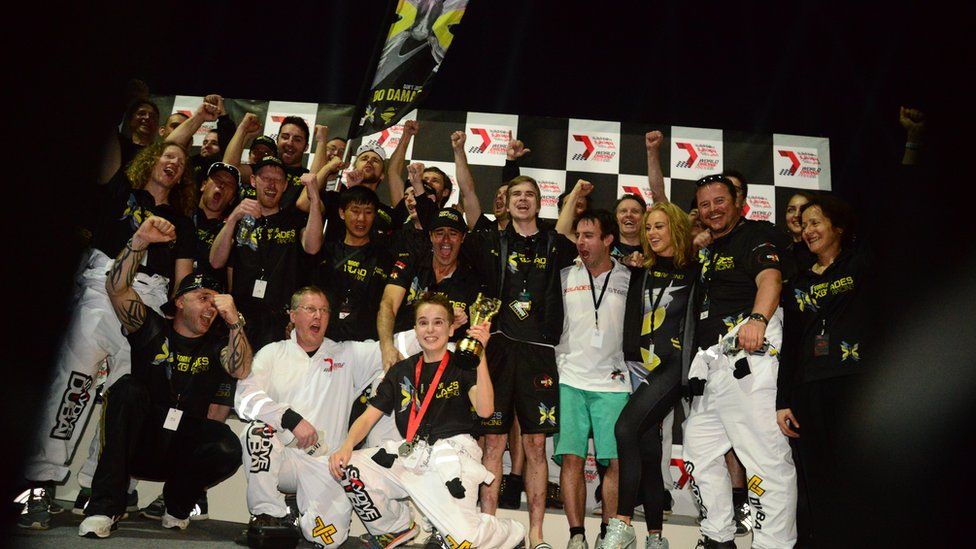 What's Luke going to do with the money though?
"I'm going to save it I think. There are a few more events this year to go to, but for me, I'm just going to sleep and go back to school."
Find us on Instagram at BBCNewsbeat and follow us on Snapchat, search for bbc_newsbeat