Meet football's youngest chairman, Wigan Athletic's David Sharpe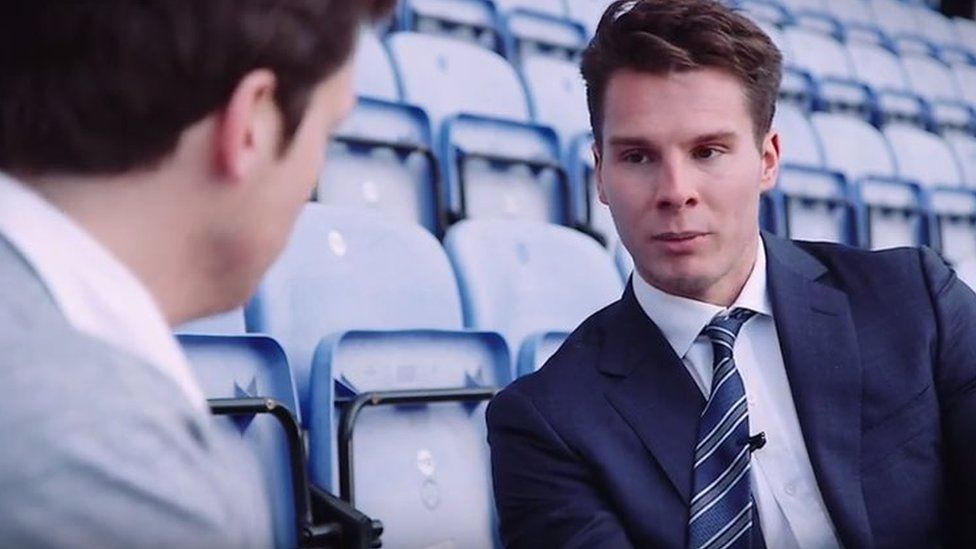 The youngest chairman in British football says his age hasn't stopped him getting respect in the game.
David Sharpe was 23 last March when he took over from his granddad, Dave Whelan, at League One's Wigan Athletic.
Speaking to Newsbeat, David insisted that he already has a lot more experience than some others in his position.
"People might have thought I'd be a bit of a pushover but I think they've learnt quickly that I'm not."
But the lifelong Wigan fan admits: "You can't just walk into a club and act like a kid throwing your arms about.
"You have to earn people's respect and I hope I'm doing that."
David has been supporting Wigan since he was four and was once a mascot for the club, walking on to the pitch with his granddad.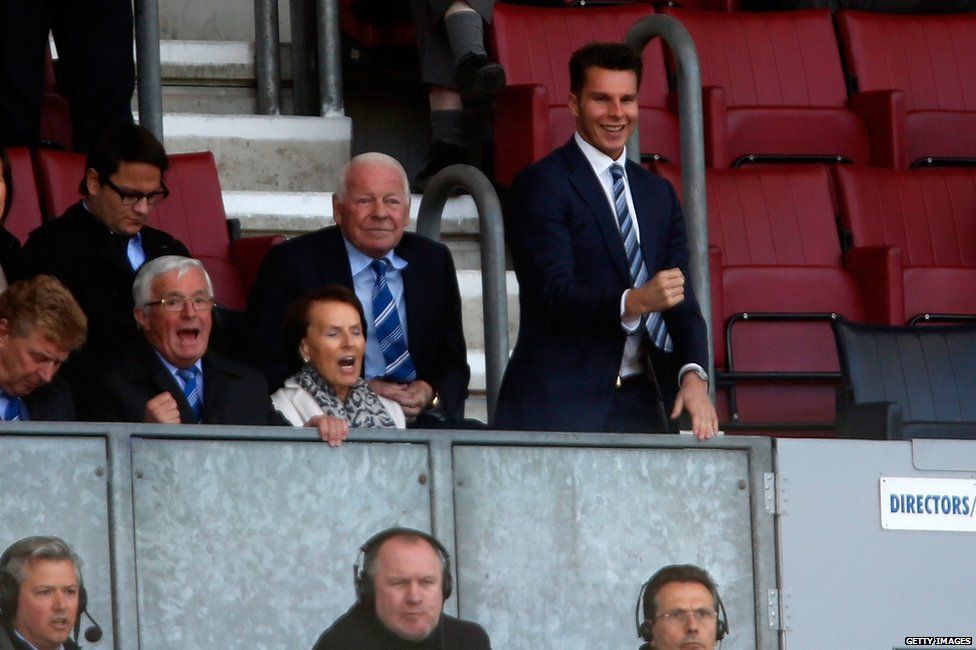 How I love my granddad
Reflecting on his first 12 months in charge at the DW Stadium, David told us he wasn't surprised when his granddad asked him to take over the club.
Facts about David Sharpe
When David was still 23, he appointed 32-year-old Gary Caldwell as Wigan's new manager, giving the club's chairman and manager a combined age of just 55.
He was 13 when Wigan were first promoted to the Premier League in May 2005.
David's younger brother is also on the board at the club.
David enjoys listening to R&B and Deep House.
"It was something that I knew was coming because he had been speaking to the press about wanting me to take over eventually.
"I tried to make him stay on because everyone loves him in the town, but I couldn't change his mind. So I just thought, 'I want to get at it and give it the best I can.'"
David's father died when he was younger and it's clear he has a close bond with his granddad.
"When my father passed away we all came closer as a family.
"He's a special guy and I love him."
But can a 23-year-old run a football club?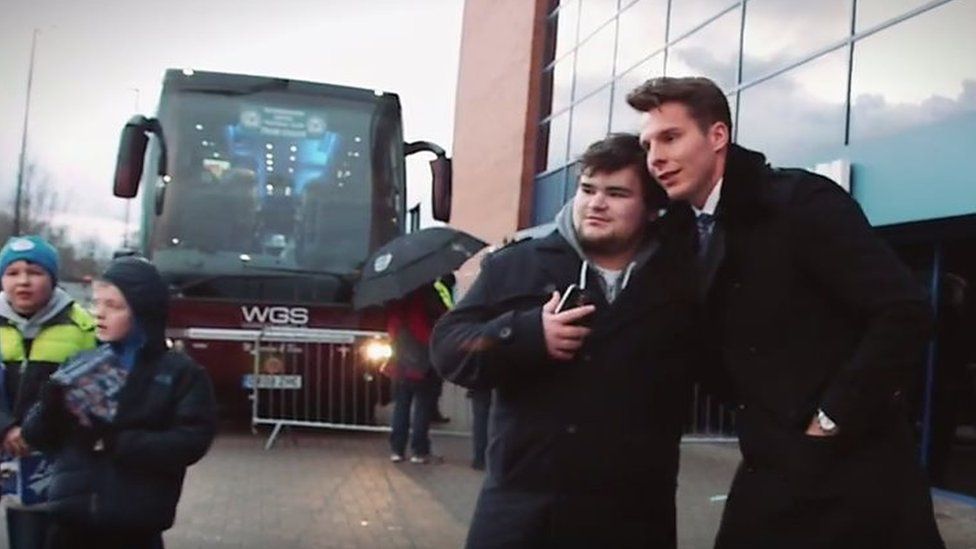 "A lot of people think, 'How can a 23-year-old run a football club?' but these days people buy football clubs who have never watched a game in their life.
"Even when they do own the club they still don't go to games.
"I've been nurtured, so to speak, to run a club. I don't see it as a job, I see it as a hobby, a lifestyle. It's not going into "work". It's going into something that I love."
I want my stamp on the club
"When I speak to people about football they are respectful of my knowledge," he said.
David Sharpe thanked fans a year after taking over from his granddad Dave Whelan.
"I am a lot more hands on than other chairmen might be. I'm in at 9am, leave at 5pm. I go to dinner meetings with agents.
"I want to oversee everything. I want it to be my stamp on the club.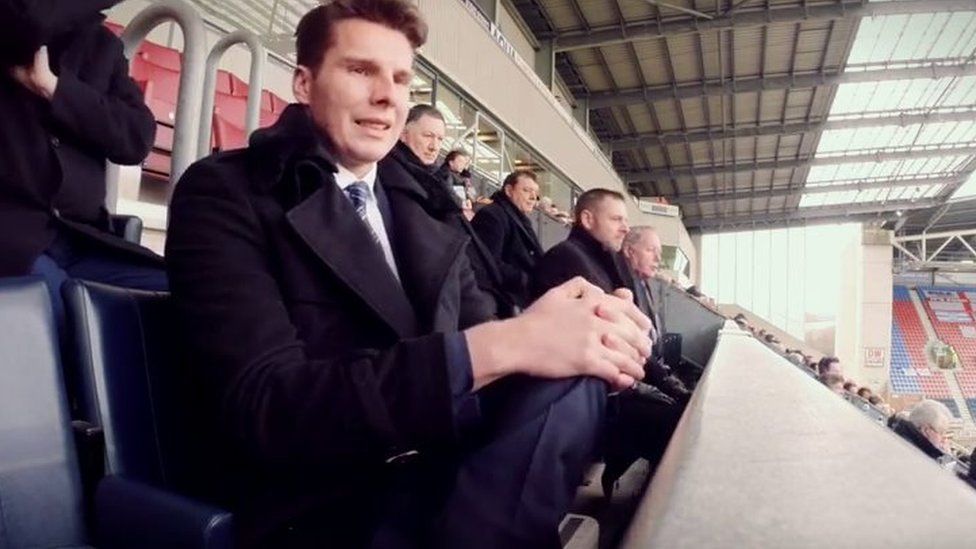 "Age is a number. In terms of football experience I've got a lot more than a lot of people."
That time Wigan won the cup
Undoubtedly, the moment every Wigan fan cherishes most is their FA Cup final victory over Manchester City in May 2013, a day David remembers with happy, if hazy, memories.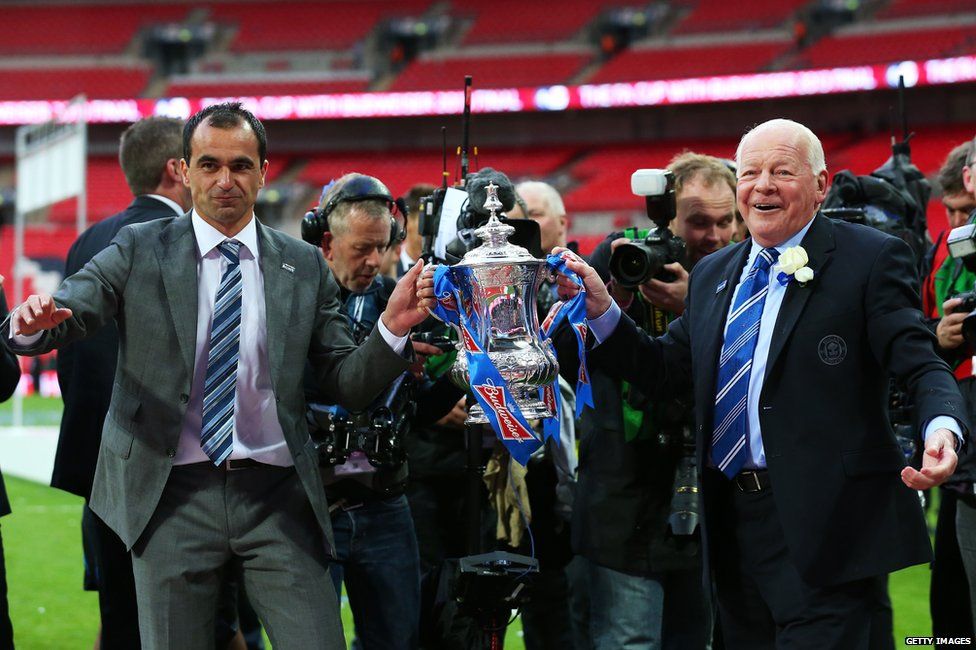 "It was something special.
"We were all in the royal box and I think we are the only people to ever have done shots in the royal box after the game.
'We put our Wigan stamp on it by doing some jagerbombs."
'I'm a single lad and enjoy nights out'
Despite the responsibility of running a football club David told us he is still a normal 24-year-old at heart and enjoys doing the things most people his age do.
"A couple of years ago I was probably going out and enjoying myself more, now I have to think about things.
"I'm a single lad so I do enjoy a night out every now and again, but you're sometimes seen doing things you shouldn't on a night out.
"You just have to be careful as to how you live your life."
Find us on Instagram at BBCNewsbeat and follow us on Snapchat, search for bbc_newsbeat