Katie Price is naming and shaming trolls who abuse her disabled son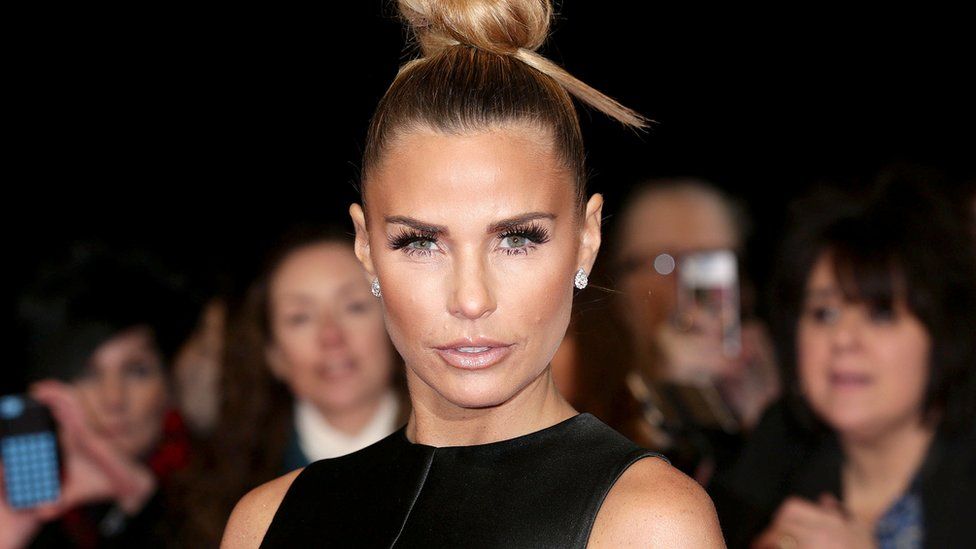 Katie Price is "on a mission" to end trolling against her disabled son Harvey.
The 37-year-old model is naming and shaming the abusers by taking screenshots and reposting the offensive memes.
"Who is allowed to set up a site like this?" she wrote next to a fake account in Harvey's name.
"Does anybody know this person as I'm sure the police will find out."
The mum-of-five says she's "angry and upset" at the images mocking Harvey who is blind, autistic and has Prader-Willi syndrome.
The illness causes 13-year-old Harvey, who is the son of Price and former footballer, Dwight Yorke, to be constantly hungry.
One troll Photoshopped a bag of sweets with the name "Harveybo".
Katie reposted saying: "This person... also needs to be found named and shamed and questioned. He is obsessed with Harvey."
This particular man has now said sorry.
Arron Bevin wrote on his Facebook page "I would like to appologise (sic) to Katie Price and family and this will never happen again."
He insisted that he is a "lovely person inside" but admits that he had been immature.
He was not the only one posted abuse though.
Next to a screenshot of a tweet which joked about sexually assaulting Harvey, she wrote: "Can everyone help report this sick twisted man and if you know him give me details.
"[He] clearly shouldn't be roaming around with thoughts like that about a child."
The model's never shied away from publicising her family life and regularly posts pictures of her children online.
The trolls take advantage of this, but Katie Price says she's not putting up with it any more.
Katie Price has recently faced criticism for making comments suggesting she would have aborted Harvey if she had known he'd be blind.
But she says her words were taken out of context and that she'd been frightened about the prospect of having a disabled child.
She later tweeted: "Harvey is my life and I am so proud of him!"
The model says she will report those who continue to abuse her son to the police and that she's been getting a huge amount of support from her followers.
Find us on Instagram at BBCNewsbeat and follow us on Snapchat, search for bbc_newsbeat