Daisy Ridley 'will not apologise' for her body size after Instagram criticism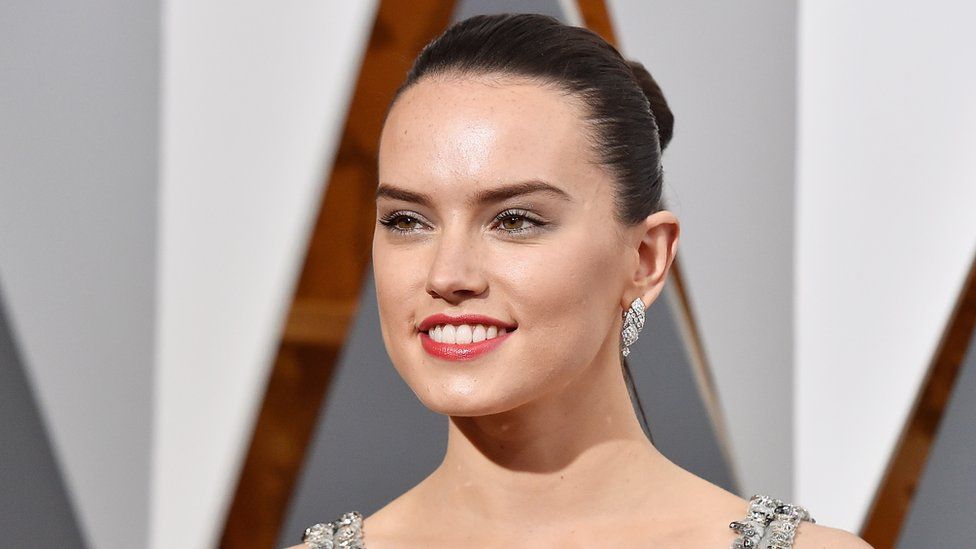 Daisy Ridley says she "will not apologise" for her body shape.
She responded to an Instagram post of her character Rey, which criticised how thin she looked in Star Wars.
"I can't believe the unrealistic expectations I'm setting for young girls," a speech bubble read. "Don't they know real women have curves?"
She replied: "'Real women' are all shapes and sizes, all ethnicities, all levels of brave. I am a 'real woman' like every other woman in this world."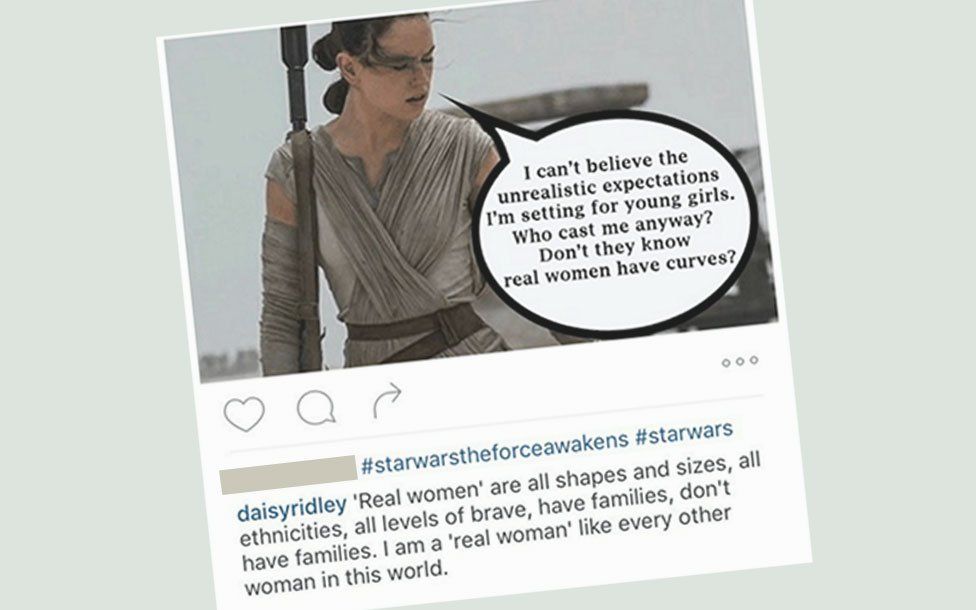 Daisy deleted her initial response on the post.
The actress said it wasn't her intention "for anyone to send messages to that poor person that posted the original picture".
She then posted a full response on her own official account which included her thoughts on body image.
"What's weird is most of the time I see such gorgeous messages from people around the world," she wrote.
"People who relate to something in Rey they haven't found in a female character before... people who loved that The Force Awakens has multiple incredible female characters.
"It is much more hurtful to continue to slate other women than BE a woman, BE a character, BE whoever you want to be.
"I'm a normal girl thrust into extraordinary circumstances, just like Rey.
"I will not apologise for how I look, what I say and how I live my life because what's happening inside is much more important anyway and I am striving to be the best version of myself, even if I stumble along the way."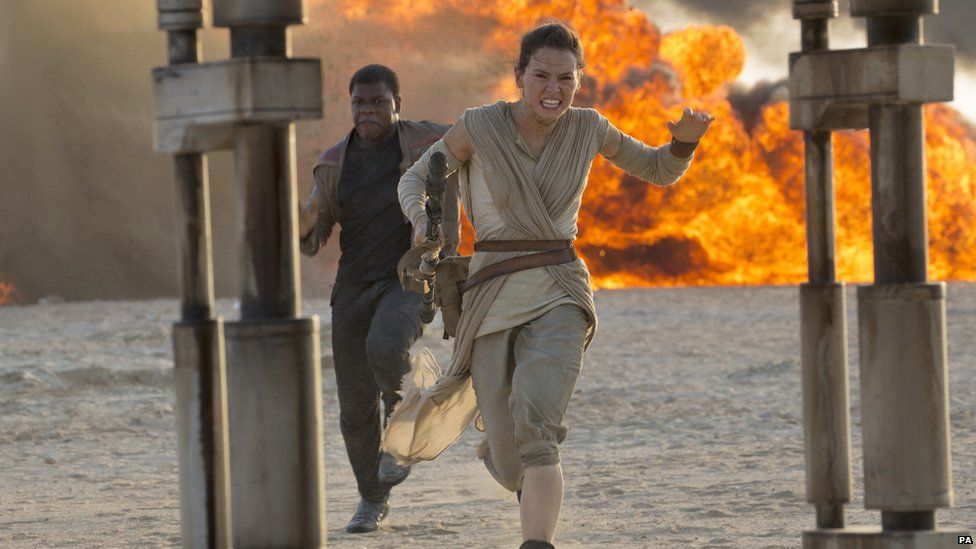 Ridley finished by thanking fans for their "continued support and the social media love" and people who celebrate each other.
"Remember that expression, if you don't have anything nice to say, don't say anything at all.
"Kindness isn't going to cure the world of all its awfulness but it's a good place to begin."
Find us on Instagram at BBCNewsbeat and follow us on Snapchat, search for bbc_newsbeat