FIFA 16 'working to remove' Adam Johnson from game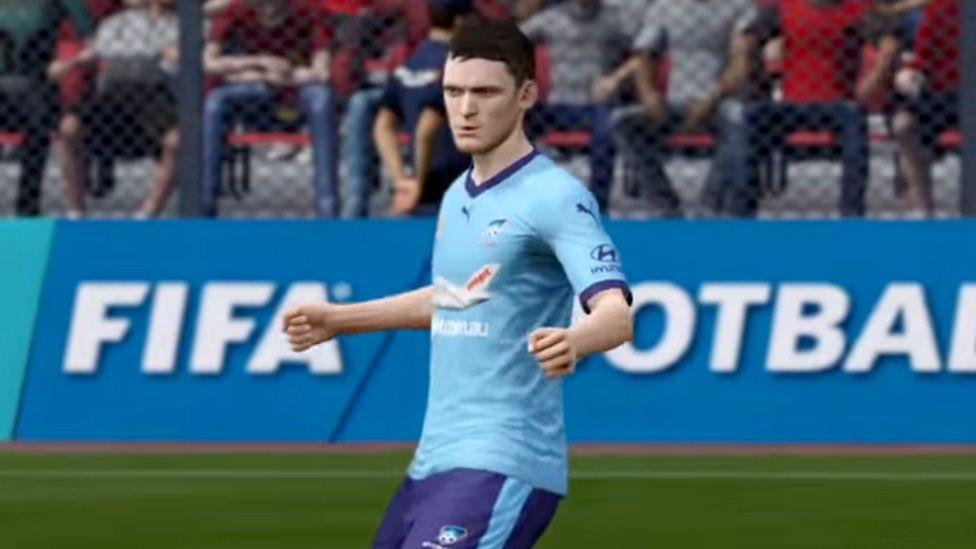 The company behind FIFA 16 is "working to remove" Adam Johnson from the game "as soon as possible".
The former Sunderland winger was convicted this week of sexual activity with a 15-year-old girl.
He previously admitted another count of sexual activity and one count of grooming. He was found not guilty on a charge relating to another sexual act.
He's yet to be sentenced and the judge has warned he could face up to 10 years behind bars.
But gamers firing up their copies of FIFA 16 can, for the moment, still select the 28-year-old midfielder.
He's been taken out of the squads for both England and Sunderland, but his character is still playable on other areas of the game.
"Adam Johnson has been removed from the Active Rosters of both Sunderland and England in FIFA 16," an EA Sports spokesperson told Newsbeat.
"We're working to remove him from other modes within the game as soon as possible."
Fans have been discussing Johnson's place in FIFA 16.
"Dyl" thinks he should be removed.
Sam Walker's furious.
Find us on Instagram at BBCNewsbeat and follow us on Snapchat, search for bbc_newsbeat