WWE's Bret 'the Hitman' Hart beats prostate cancer after having surgery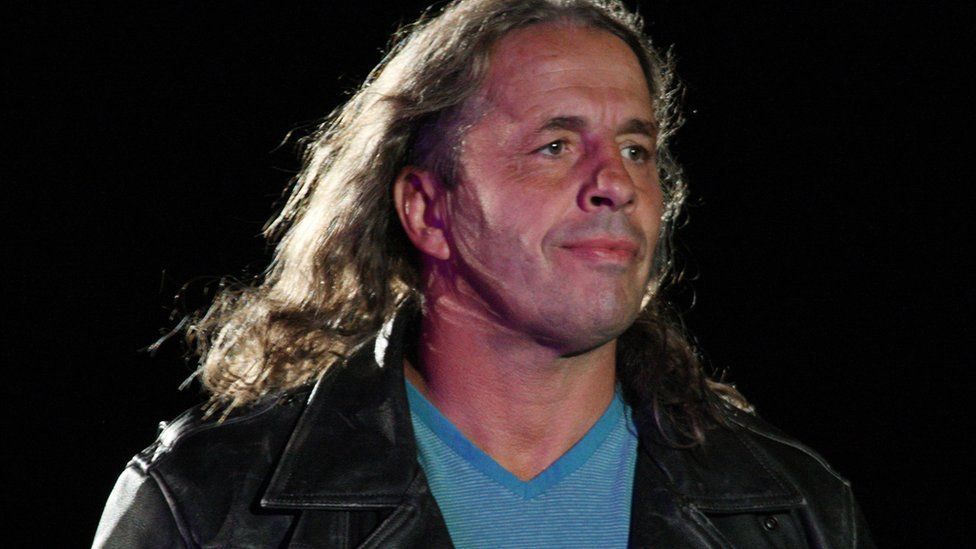 Former wrestler Bret "the Hitman" Hart says that he's beaten cancer.
In an interview with the WWE website, the 58-year-old Canadian says the disease appears not to have spread.
"There's always a chance it could come back, but it seems my cancer was contained within my prostate," he says.
"I have to get checked every three months for the next couple of years, and eventually it will be once a year, and eventually, in 10 years, they'll tell me that I'm cancer-free forever."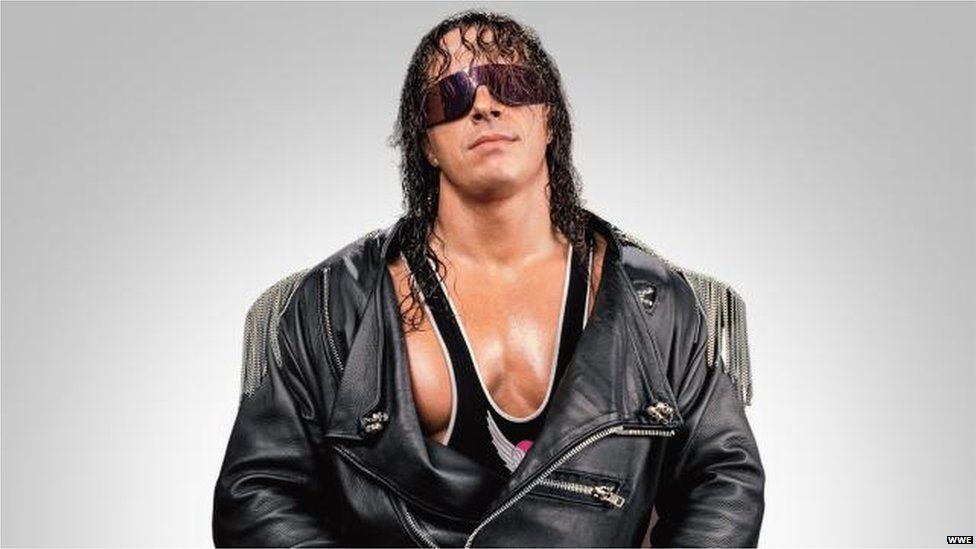 Bret Hart says that having regular medical check-ups probably saved his life.
But he jokes that he won't be doing anything strenuous for the time being.
"I'm actually feeling pretty good. I'm still a little sore in the abdominal area where I have five puncture holes about the size of a pencil in my stomach that make it hard to sit up.
"The incision they made was pretty small, only an inch-and-a-half to two inches long.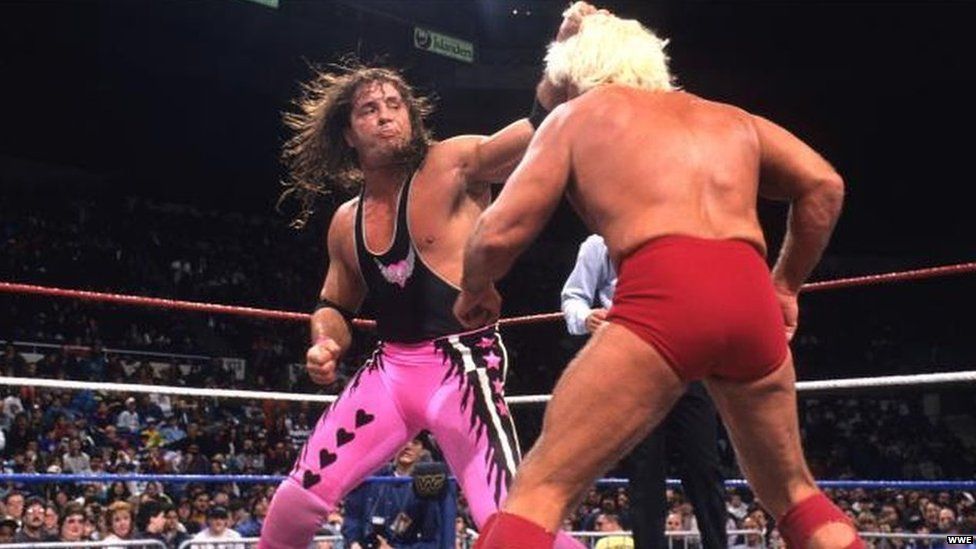 "For the most part, as compared to other surgeries, you can get back on your feet pretty quick.
"I won't be running any mountains, and I can't lift anything over 10 pounds. All I can do is sit around."
Bret Hart told fans he had cancer in an Instagram post at the beginning of February.
He posted another picture of himself in his bed after having surgery.
Famous for his leather jacket, sunglasses and pink spandex, Bret Hart was inducted into the WWE Hall of Fame in 2006.
He famously fell out with WWE boss Vince McMahon in 1997 before returning to the company years later.
Bret Hart's catchphrase as a wrestler was "the best there is, the best there was and the best there ever will be".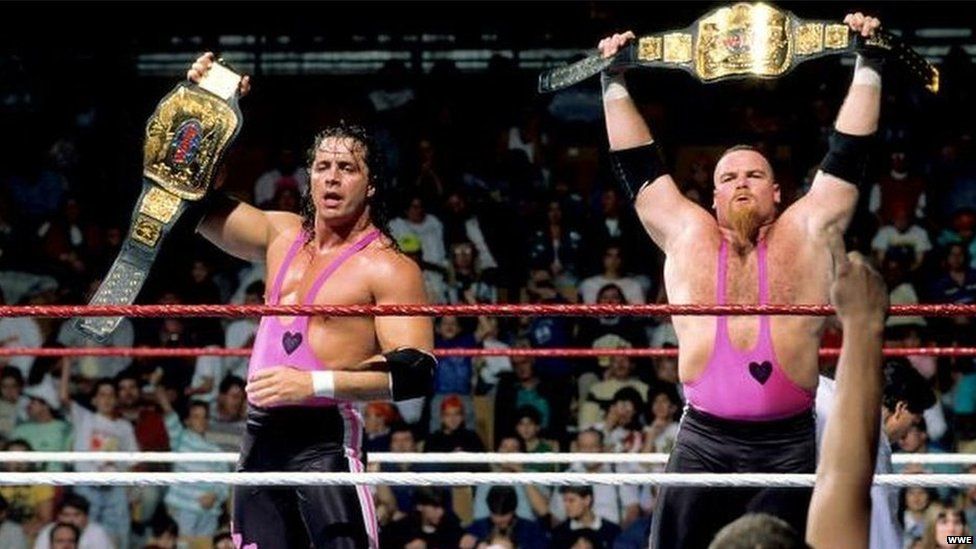 Bret Hart was much loved by fans because of his charisma in the ring and his punishing finishing move - the Sharpshooter.
The Hitman comes from a wrestling family. His father Stu Hart is also a member of the WWE Hall of Fame.
His brother Owen Hart was also a WWE wrestler but died controversially after an accident during an entry to the ring in 1999.
For more stories like this one you can now download the BBC Newsbeat app straight to your device. For iPhone go here. For Android go here.