Drake signs to Skepta's Boy Better Know label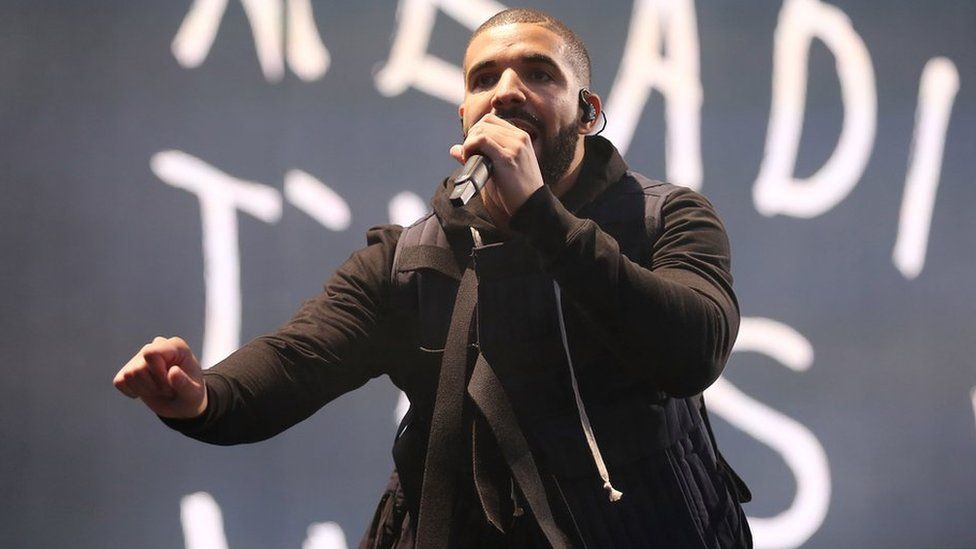 One of the biggest global names in hip-hop has signed to UK independent label Boy Better Know.
Well, according to his Instagram anyway.
Last night Drake performed to a global audience at the Brit Awards with Rihanna.
But instead of hanging around for the after parties he went to a small venue in east London and made a surprise appearance with Section Boyz.
The Canadian rapper then put out this announcement on Instagram.
Around the same time BBK founder Skepta posted a picture on his own account.
It shows a man in a T-shirt featuring the Boy Better Know logo above the icon for Drake's own OVO Sound label.
Drake's love affair with Boy Better Know has been public knowledge for a while.
He brought Skepta out to perform Shutdown (which starts with a sample of Drake saying "truss mi daddy") at his headline set at Wireless Festival in 2015.
Drake's previously been pictured wearing a Boy Better Know T-shirt, and he thanked Skepta in the credits for his mixtape If You're Reading This It's Too Late.
Oh, and he has a BBK tattoo...
Drake and Skepta have previously appeared together on Wizkid's Ojuelegba remix.
Now that Drake's made the connection even more official than a tattoo (yes we know tattoos are pretty permanent) there could be more cross-Atlantic collaborations in the works for the Boy Better Know gang.
Who Are Boy Better Know?
If you know grime, you know BBK. If you know Drake - well you might have heard of some of their members.
Boy Better Know is an independent grime label founded in 2005 by brothers JME & Skepta. Until now their biggest name was Wiley - and his top selling records came out on a different label.
They often act more like a collective of artists than a label, performing gigs together under the label's name.
They have released music using the Boy Better Know moniker - Too Many Man was an underground hit, although it didn't get anywhere near the Top 40.
They don't even have a proper website, Twitter account or official Facebook page.
If they start putting out Drake records they might need to get one.
For more stories like this one you can now download the BBC Newsbeat app straight to your device. For iPhone go here. For Android go here.