Bayber! How James Bay ended up playing with Justin Bieber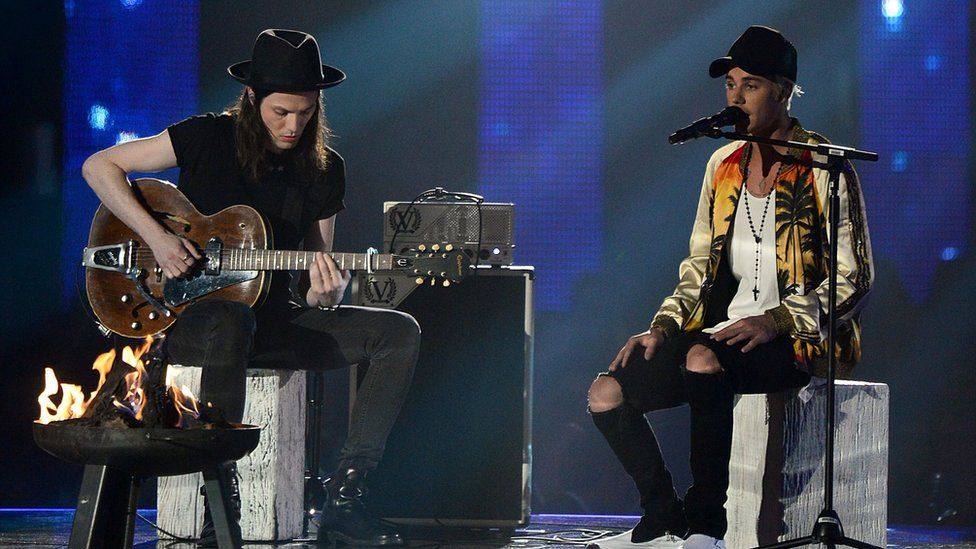 James Bay performed twice at this year's Brit Awards, as well as winning the award for British male solo artist.
As you'd expect he played Hold Back The River but first he took to the stage to sit by a plug-in campfire.
There were no marshmallows but Bay had a pretty sweet camping mate in the shape of Justin Bieber.
The pair performed a version of Bieber's Love Yourself. So how did that come about?
"That's a very good question," Bay tells Newsbeat. Thanks James, could you explain it, though?
"I met him at four in the morning at an Italian MTV EMA party.
"He was very good on the pool table, that's the first thing I noticed.
"He was a lovely guy but I've seen him and his manager at other different points along the way and became more and more friendly.
"They were in a spot for this show where they needed a guitar player and it was kind of a 'hey do you fancy doing it?'"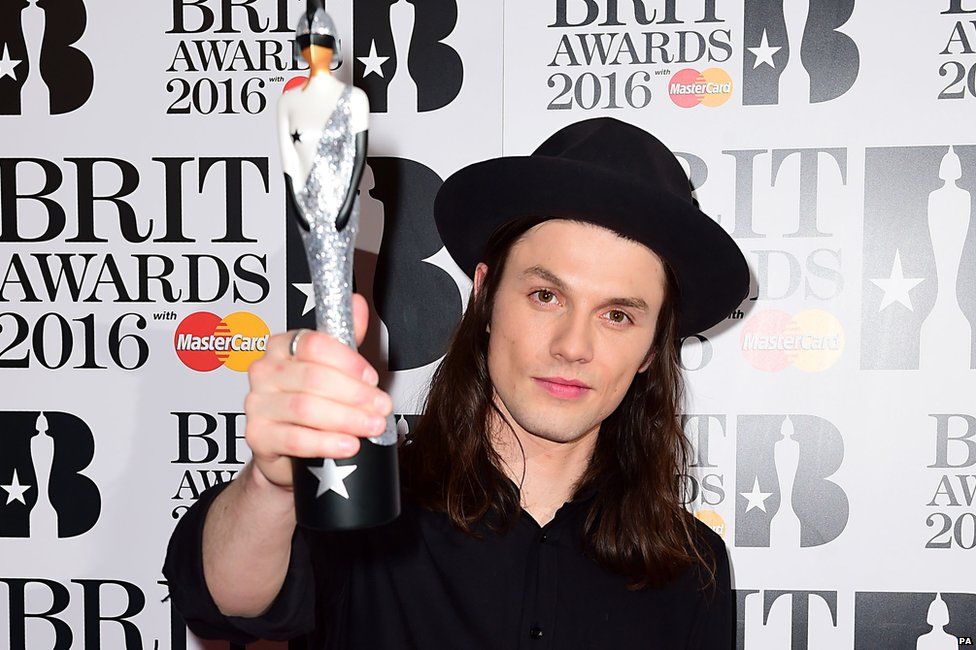 Bay also described winning his second Brit Award as "the most wonderful kind of surreal".
"I'm so grateful for everyone who has got on board with my music - and not turned it off."
For more stories like this one you can now download the BBC Newsbeat app straight to your device. For iPhone go here. For Android go here.