'What I learned from confronting my alcoholic mum'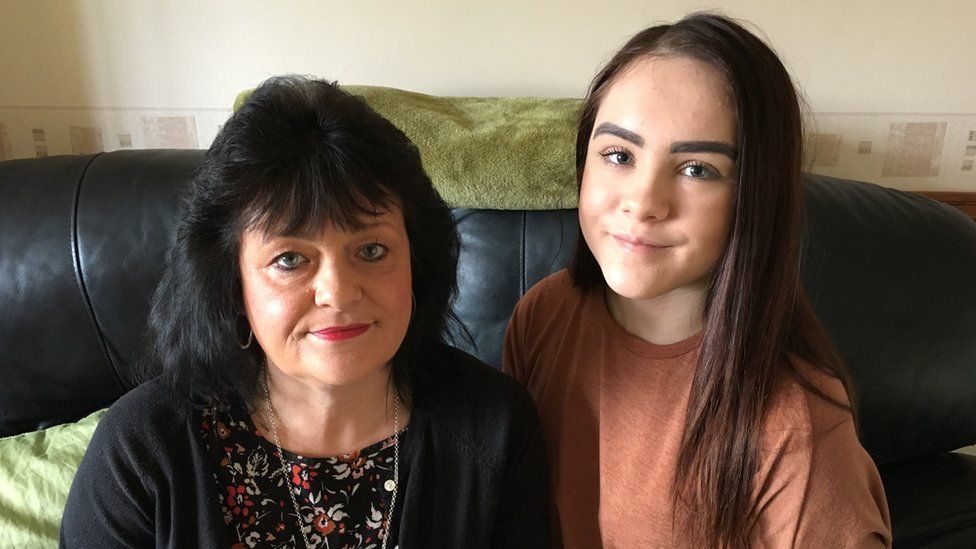 Caitlin Croft was 12 when she first tried to talk to her mum Tracey about her alcohol problem.
Every afternoon after work, Tracey would lock herself in her room and drink until she fell asleep, normally having a bottle of vodka a night.
Caitlin, now 17, found it hard to confront her mum. But it was worthwhile because, after more than a decade of addiction, Tracey's now in recovery and hasn't had a drink for eight months.
Here's what Caitlin has learned.
Anyone can have alcohol problems
Seeing her mum's struggle with alcohol made Caitlin realise that anyone can get addicted.
"When you picture an alcoholic you don't think of an 'ordinary' person," says Caitlin.
"You'd think of a homeless person having those problems, not a normal average person with a family and home."
But it's not uncommon. The government says around 1.6 million adults in England have some level of alcohol dependence.

And almost 11 million are drinking enough to harm their health.
Despite drinking heavily every night, Tracey managed to keep her job.
So from the outside it may not have been obvious she had a problem.
Ignoring the addiction won't make it go away
For several months Caitlin avoided talking to her mum about her addiction.
"Every night I'd be in my room on my own, and I knew my mum would be next door drunk," she explains.
"I told myself so many times that if I just ignore it she'll get better. But I just saw it getting worse."
I told myself so many times that if I just ignore it she'll get better
So Caitlin says she learned to confront Tracey in the mornings when she was sober, instead of talking to her while she was drunk.
"Then she could understand me a bit more," she says.
"I learned that it's easier to get everything out in the open, rather than hiding it and pretending it will just go away."
Make sure you've got evidence
Telling someone they've got an alcohol problem is a serious thing to do.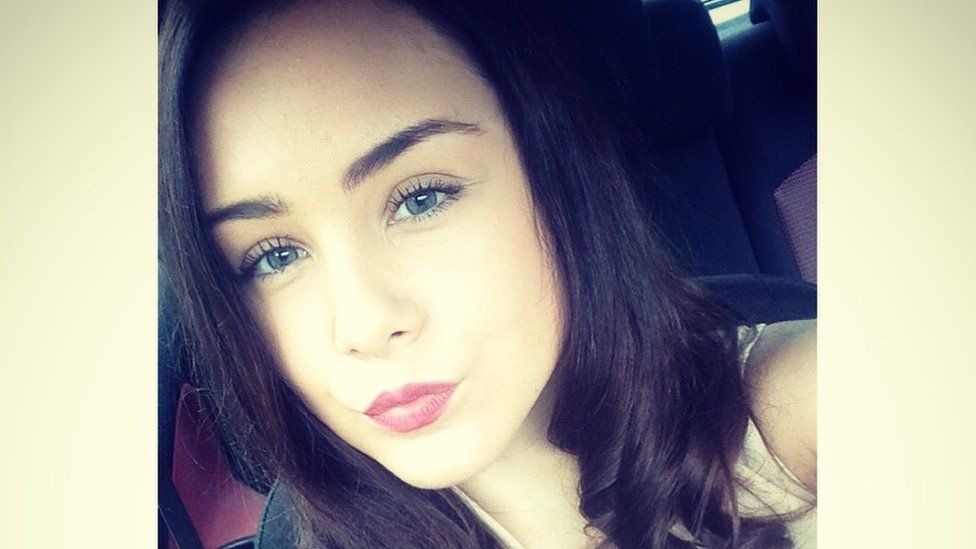 You need to think carefully about what you will say to them, Caitlin explains.
"I couldn't just accuse mum of being drunk.
She thought she was hiding it, but I knew when she was drunk
"I didn't know what type of mood she would be in, so I always used to plan in my head how I was going to [approach her]."
She says she realised that her mum may not have known how much she was drinking.
"She was in denial and she thought she was hiding it, but I knew when she was drunk.
"So I used to tear her room apart looking for bottles.
"I found 10, 20 bottles hidden under her bed, under her pillow, in her drawers.
"Then I had evidence. It was clear she had been drinking, and then it was harder for her to deny it."
Tracey tells Newsbeat this approach helped her confront her problem. But it wouldn't work for everyone with alcohol dependency.
Encourage them to get help
Tracey started to drink heavily after her husband left the family.
"Over time I started to understand why she had a drink problem," explains Caitlin.
A lot of people don't understand that it's an illness
"It affected my mum's health - mentally, physically and emotionally."
Caitlin and her older brothers encouraged their mum to seek medical help.
Tracey's drinking had left her with an inflamed liver, a condition which can be life threatening.
She was also suffering mental problems, and ended up spending a lot of time in hospital.
"A lot of people don't understand that it's an illness, just like anything else you get diagnosed with.
"So even though it's hard you have to see it from their point of view."
Get support for yourself, too
Alcohol dependency doesn't just damage the person who is drinking. It affects everyone around them.
"It's not nice to see your mum in that position and there's not really a lot you can do to help," says Caitlin.
"It was tiring to see her not making any improvements."

Caitlin says she found it helpful to talk to her friends and to her older brothers.
And she moved in with one of them when Tracey's illness was at its worst, which helped her concentrate on the other parts of her life like revising for her GCSEs.
Together, the family helped Tracey to get better.
Links to help and advice
You can get advice about alcohol on the BBC Advice pages.
Support groups and helplines are offered by a number of organisations in the UK including Al-Anon (linked to the Alcoholics Anonymous organisation) and DrugFam.
The National Association for Children of Alcoholics and Children of Addicted Parents groups can also offer support and advice.
For more stories like this one you can now download the BBC Newsbeat app straight to your device. For iPhone go here. For Android go here.