Star Wars to be protected by 'drone army' during Episode VIII filming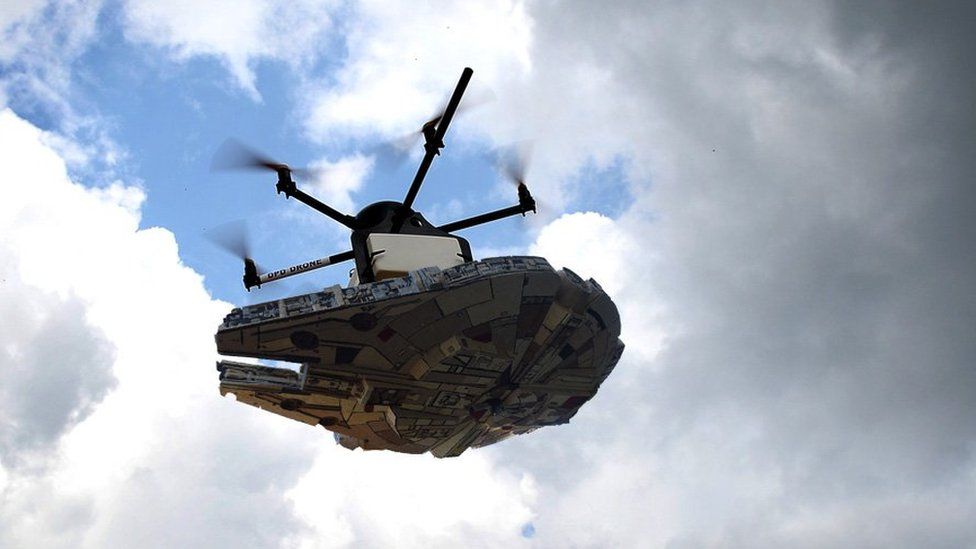 Drones are going to be used to protect the secrecy of filming for Star Wars: Episode VIII in Croatia next month.
They'll reportedly be used to intercept other "uninvited" drones which have been sent in to photograph and record scenes from the new movie.
Local website, Mos Croatia, says Disney is also recruiting 600 guards to make sure nobody bothers the actors while they're filming scenes.
Residents in Dubrovnik have been told that filming will start on 9 March.
In 2014, scenes being filmed for Star Wars: The Force Awakens at Greenham Common in Berkshire were shot by drones and uploaded to social media.
Motherboard reported that Pinewood had ordered a drone defence shield system to stop leaks on set two years ago.
It would have provided advance warning of helicopters and drones used by paparazzi photographers and media.
But suppliers said that the order never went through because an export application hadn't been approved in America.
Producers could always use eagles.
Dutch police are training the animals to grab illegal drones out of the sky.
Meanwhile, the Mos Croatia website says that local residents in Dubrovnik are putting up special boxes in their windows so that special effects can be added later.
It also claims that Disney paid the city nearly £4m to film scenes there.
The next Star Wars film is due out next December.
Warning: Third party video may contain adverts.
For more stories like this one you can now download the BBC Newsbeat app straight to your device. For iOS go here. For Android go here.