London Super Comic Con: The fans who just love cosplay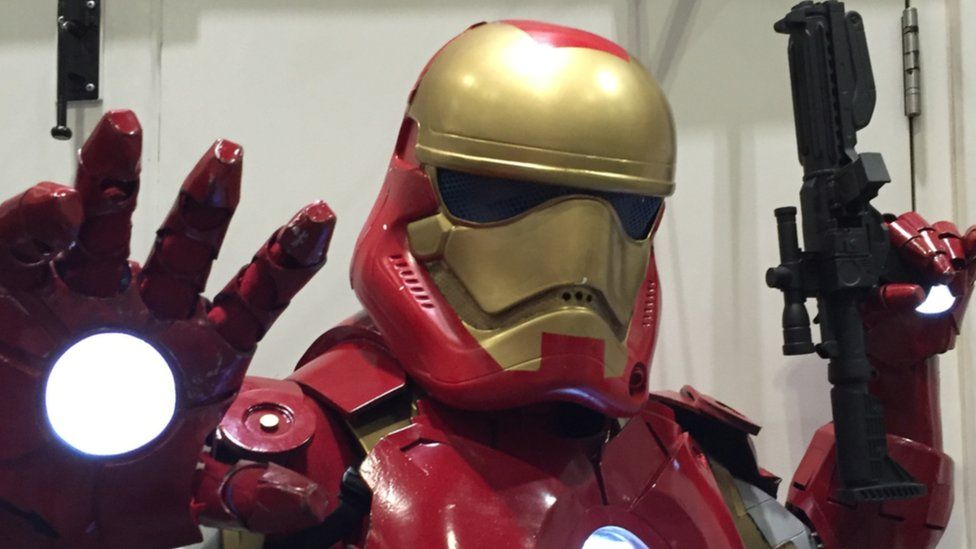 Heroes, villains and superheroes are all in action at the London Super Comic Convention.
It's the UK's biggest event dedicated to comics and 30,000 people are expected over the weekend.
A huge part of the event is fans dressing up as their favourite characters - it's called cosplay. And like any kind of dressing up, competition to look the best is intense. Newsbeat's been hearing from fans about why they do it.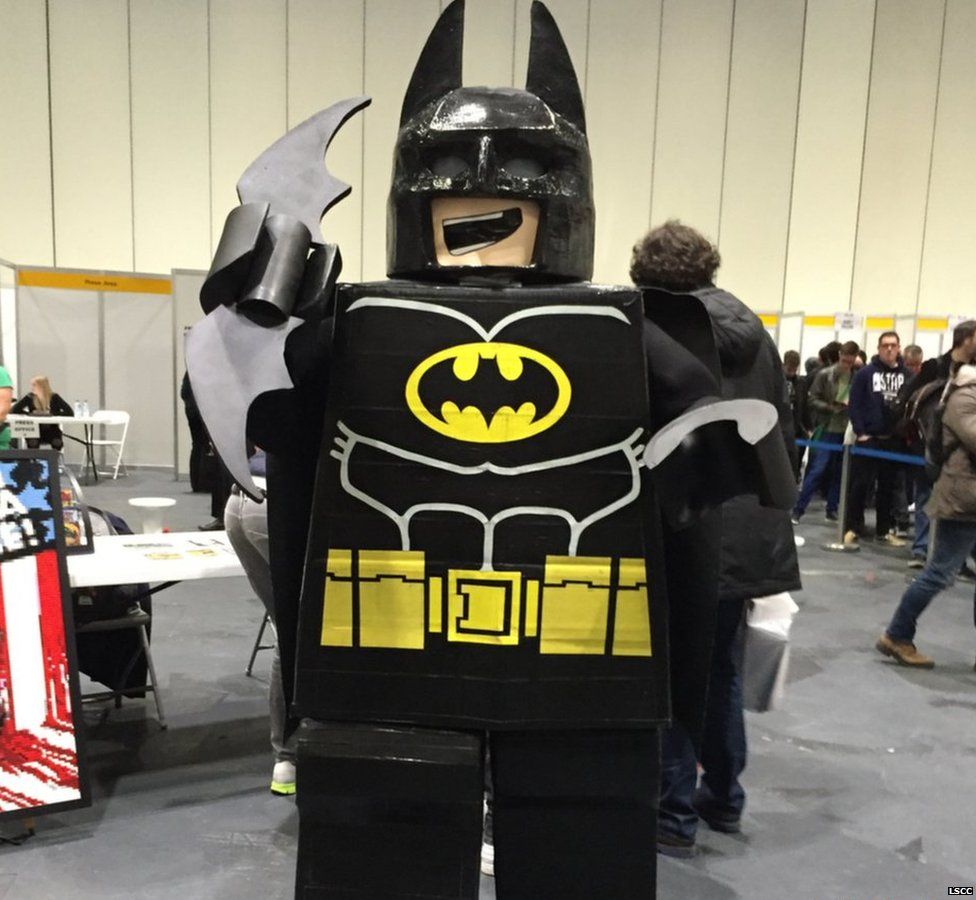 Scott from Hackney
I got into cosplay through my daughter - she got into it when she was a teenager and we've been going to events like this ever since.
Yes, I made the costume myself.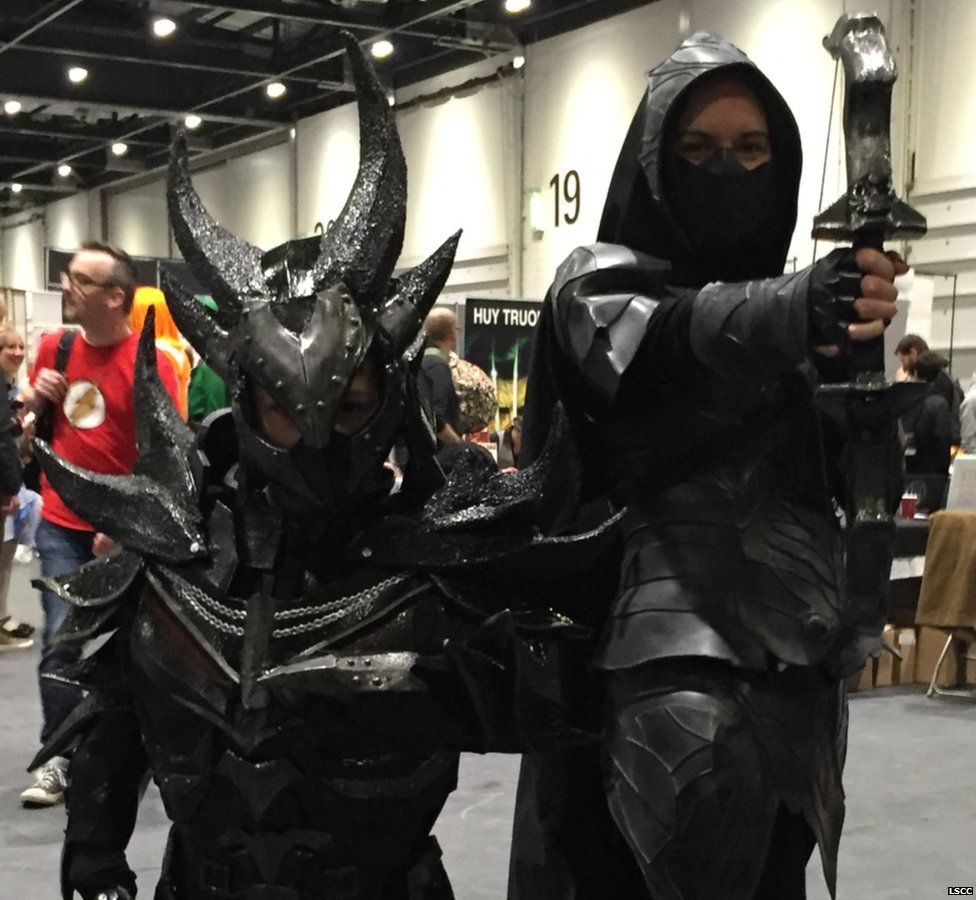 Fiona and her son Noah from Leeds
We're from a computer game called Skyrim, so I'm a Nightingale and my son is in Daedric armour - he's Diddy Daedric.
It was Noah's idea to get into cosplay. His friends had been to a Comic Con before so we thought we'd give it a go.
The first time we thought we'd just try making our own costumes but didn't put too much effort into it.
We got there and just saw the sheer volume of costumes and how much effort people had put in so we started to make them as a family. My husband's the main crafter of the costumes.
Sometimes you just see something that is really, really obscure and you think - that's amazing, where did they get that idea from?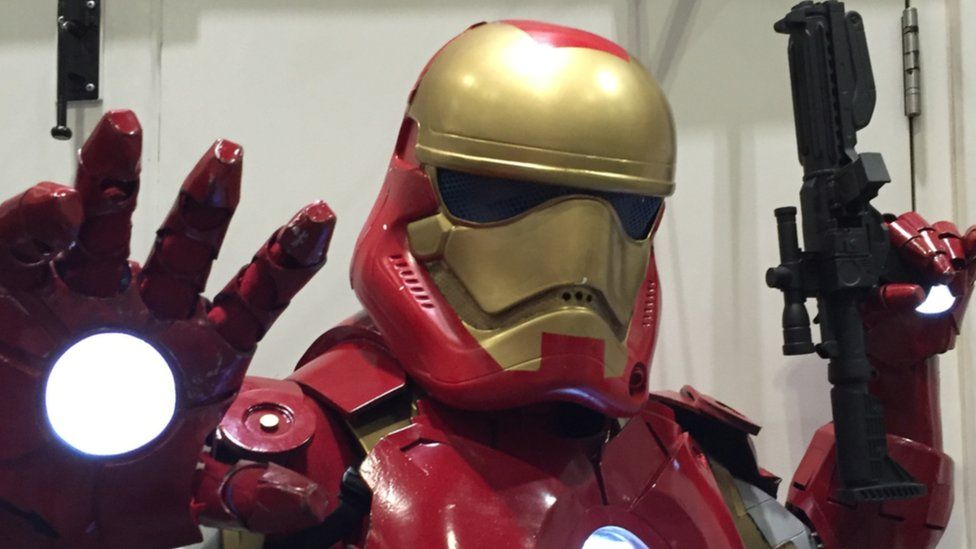 Martino from Essex
I got into cosplay when I went to a Con not dressed up - I saw people dressed up having tons of fun and thought I want to be a part of this.
I had my costume commissioned but I have worked on parts of it myself.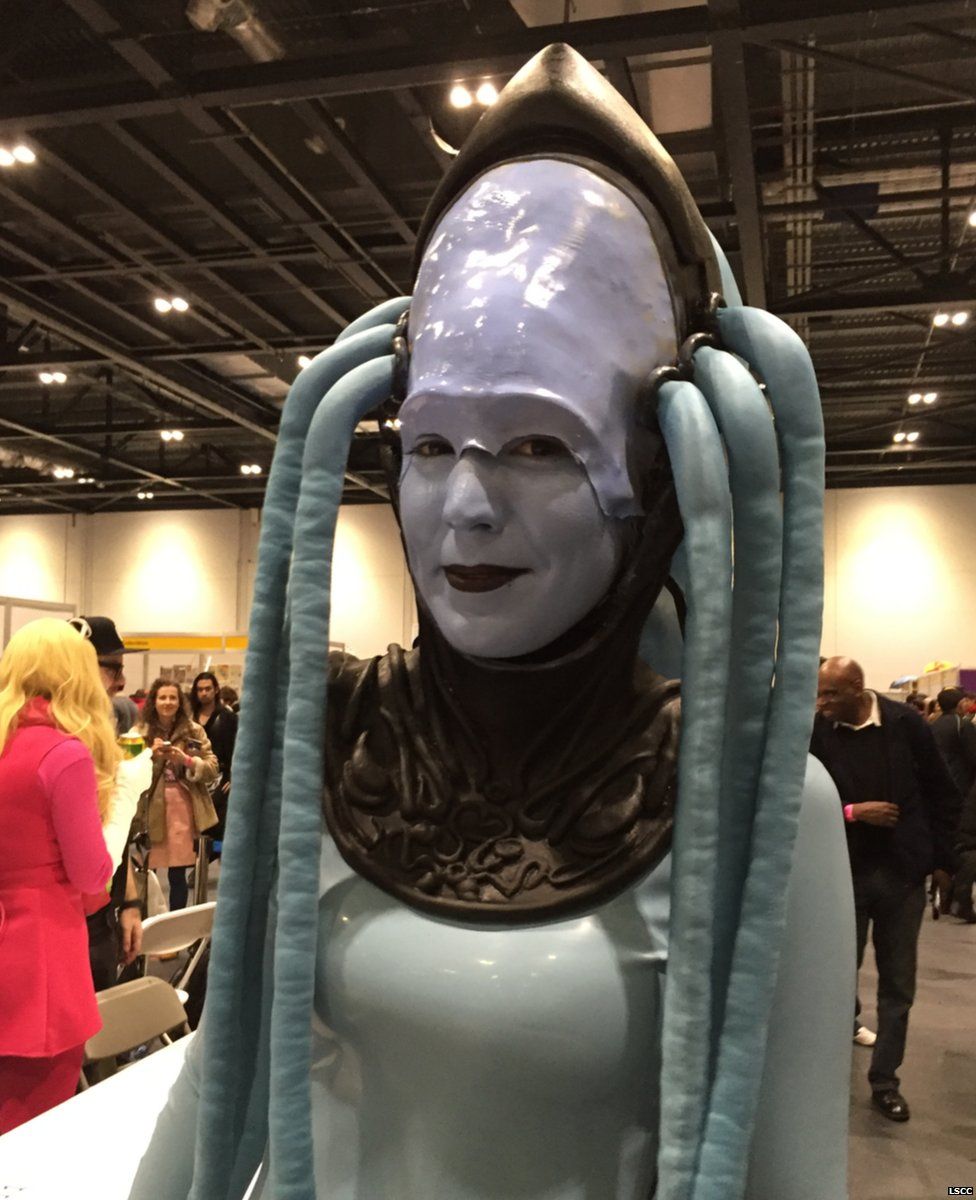 Dora from Hungary
I discovered cosplay because The Fifth Element was my first favourite movie and I'm a huge science fiction fan!
I made this costume of Diva Plavalaguna entirely myself.
This weekend I'm excited for the cosplay contest and the Guardians of the Galaxy cosplayers.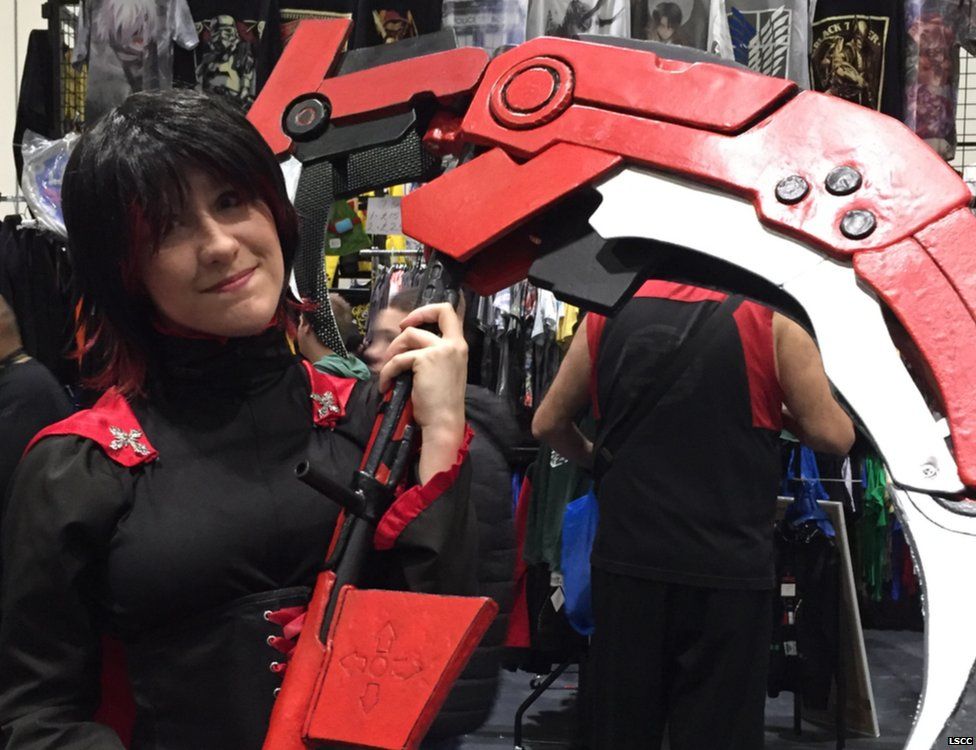 Jasmine from Southampton
I got into cosplay through a friend back in college. Back in 2010, a bunch of people were going off to a comic con so we decided to tag along - that was my first one and I've been going ever since.
I made most of this myself, despite a sewing machine disaster. It's pretty heavy!
I'm most looking forward to seeing the cosplayer Kamui - that's what got me into this. I wouldn't have been able to make this costume if I didn't watch her tutorials first.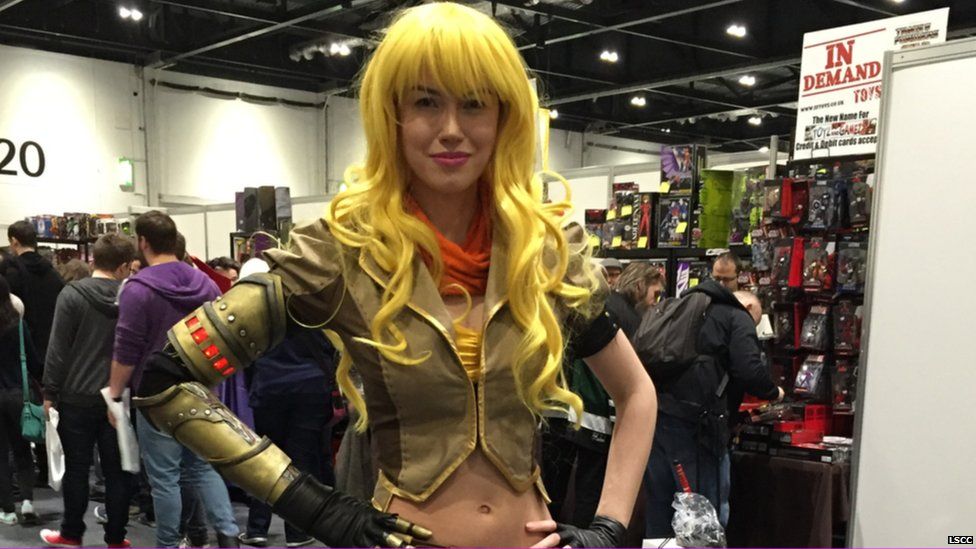 The fans were all speaking to fellow cosplayer, Riot Rogers.
For more stories like this one you can now download the BBC Newsbeat app straight to your device. For iPhone go here. For Android go here.